CHECK IT OUT: Benassi Ristorante at Exchange Regency, Ortigas, Pasig
It's a neighborhood restaurant in the heart of corporate Pasig.
Benassi Ristorante
G/F The Exchange Regency, Meralco Avenue corner Exchange Road, Ortigas Center, Pasig City
Tel. No. 310-8566
Open from 7 a.m. to 10 p.m. (Monday to Friday), 11 a.m. to 2:30 p.m. and 6 p.m. to 10:30 p.m. (Saturday)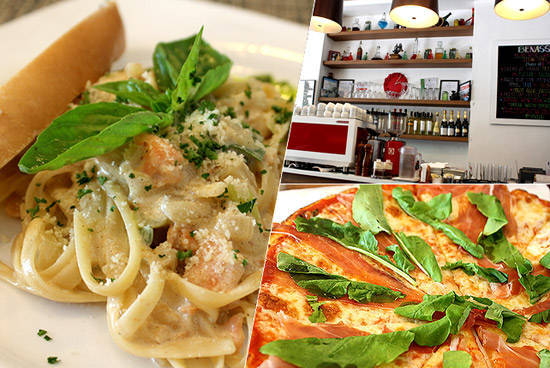 (SPOT.ph) There is only one reason why you would go to a place like Benassi: to give it a try. It's a small "trattoria" on Exchange Road that doesn't attract much curiosity. Blink and you miss the unassuming sign that announces what it is. You could easily dismiss it as a coffee shop and move on, looking for someplace else to eat. But when you do give it the chance it deserves, you'll realize that there are many reasons to come back. The first, we can explain in one word: ravioli.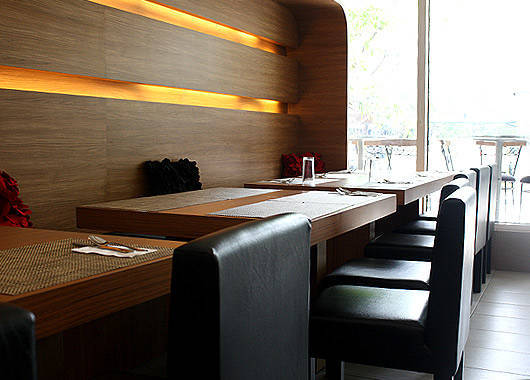 ADVERTISEMENT - CONTINUE READING BELOW
Executive style on one side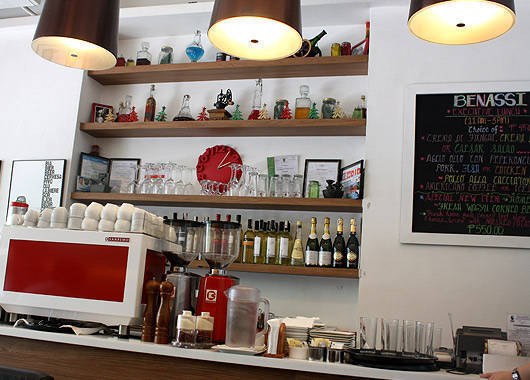 CONTINUE READING BELOW
Recommended Videos
Kind of cutesy on the other
Benassi is modest and somewhat cutesy compared to the rustic traditions of other Italian restaurants, but the family-run business definitely emulates the Italian spirit. Owner Katia Benassi De Guzman buses tables and mans the register while her mother runs the kitchen. The ravioli, crafted to that firm and filled perfection, is born from the latter's able hands.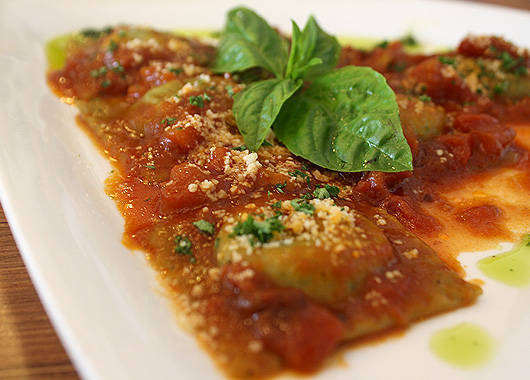 ADVERTISEMENT - CONTINUE READING BELOW
Ravioli Con Spinaci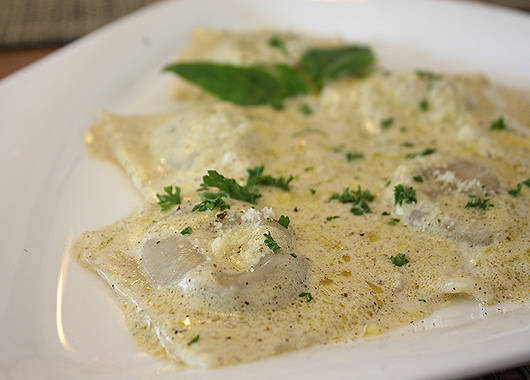 Ravioli Con Porcini
Five little squares are laid out on a pristine plate. It looks underwhelming at first, but this dish is not meant for sharing-and it might be too difficult to share anyway. There's just enough in one serving for you to appreciate the flavor. A cream sauce is painted over the porcini-stuffed pillows (P380), but not so much that it masks the musky earthiness of fresh mushrooms. A sprinkle of basil adds necessary bursts of freshness. The Ravioli Con Spinaci (P350) is a similarly impressive number. Italian-Filipino Katia knows how to toe the line between authenticity and appeal. She admits that they tempered some of the tanginess for the Filipino palate, but it's a restraint that translates to stunning balance: tomato sauce creates a bright foil to the rich filling and contrasts the vehement tones of garlic.
But the ravioli isn't the only reason you'd return.
ADVERTISEMENT - CONTINUE READING BELOW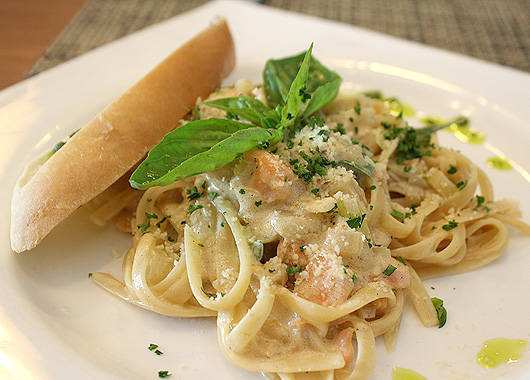 Salmone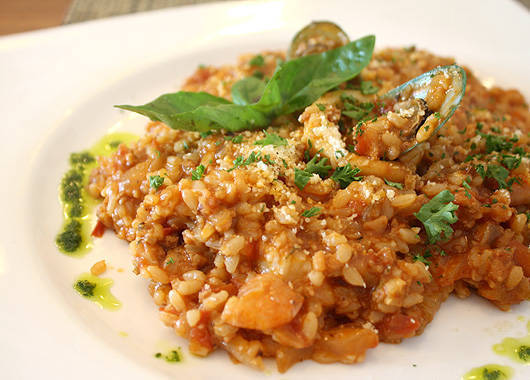 Al Frutti Di Mare Risotto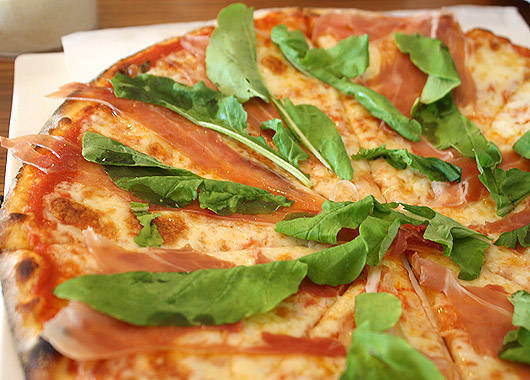 ADVERTISEMENT - CONTINUE READING BELOW
Prosciutto E Rucola
The risotto takes 30 minutes to prepare. Make it worth the wait with the Al Frutti Di Mare (P380). The tomato-based Italian specialty is a mouthwatering medley of squid, mussels, and shrimps-just enough for each bite to flaunt that tangy, briny, chewy, plush profile. Pizzas are a new addition to the menu and they're done the only way they're supposed to be: thin crust, cooked in a brickfire oven. Try the Prosciutto E Rucola (P490). The crust gives off a toasted flavor (and a delectably loud crunch) to highlight the salty parma ham and nutty bitterness of arugula.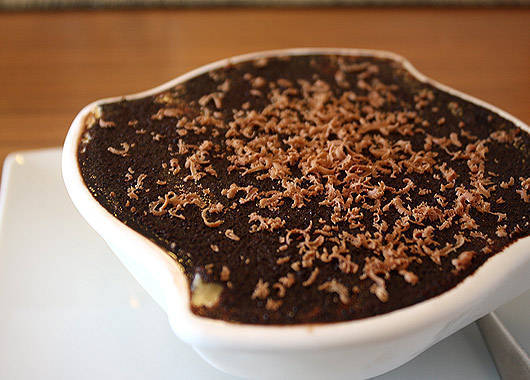 Mascarpone
Katia was born and raised in Tuscany and you can see the influences of her upbringing on the menu. Tiramisu, the classic Italian dessert, is called Mascarpone Cake (P220), the way they do in Massa, after the main ingredient. The exclusion of alcohol in the recipe allows the subtle bitterness of coffee and the delicate creaminess of mascarpone to stand out. Benassi caters more to the power lunch crowd, but the Mascarpone is something you'll have to order in the afternoon, with a cup of good coffee. You just have to relish it, the way the Italians do.
ADVERTISEMENT - CONTINUE READING BELOW
Share this story with your friends!
---
Help us make Spot.ph better!
Take the short survey
Load More Stories