Bag O' Shrimps
Tuscany, McKinley Hill
Tel. No. 585-2789
Open daily from 11 a.m. to 12 a.m.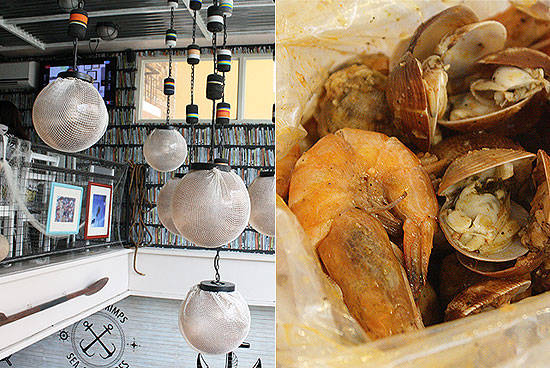 (SPOT.ph) There is a big mess on one table: a clutter of shells-shrimps, clams, mussels-traces of some kind of sauce, crumpled napkins, and empty plastic bags. The big sign by the door says "Eat with your hands," but it might as well welcome the mess, too. At Bag O' Shrimps, the more chaotic the table, the better time the customer had.
ADVERTISEMENT - CONTINUE READING BELOW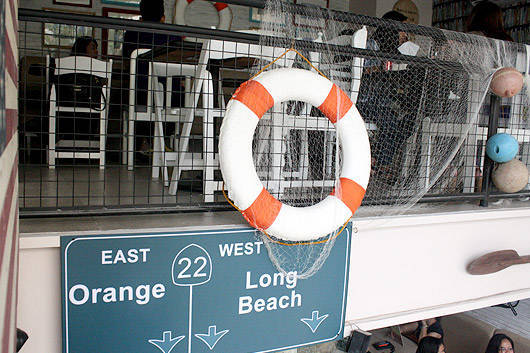 Where Princess lived in the States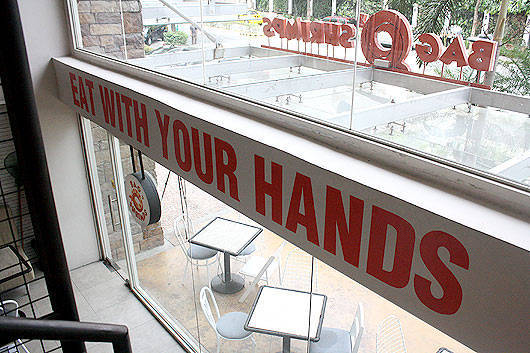 ADVERTISEMENT - CONTINUE READING BELOW
Recommended Videos
Bag O' Shrimp rules-or rather, rule.
Bag O' Shrimps is exactly what its name suggests. The specialty is an assortment of shellfish swimming in sauce and locked in a plastic bag, allowing the brine of seafood to mingle with the full-bodied spirit of spices. Once the server opens the bag, a delicious aroma permeates throughout the modest loft in McKinley Hill. The restaurant has the distinct smell of fish-the good kind, like being seaside.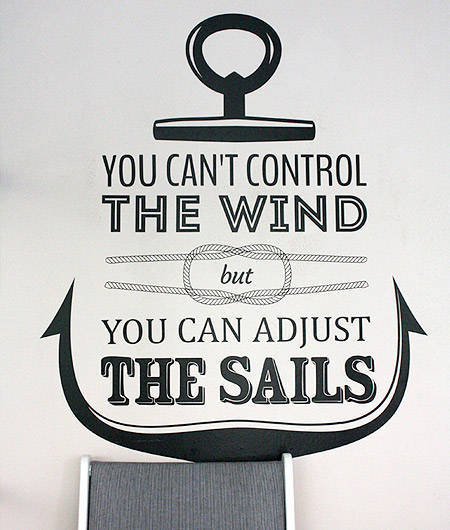 ADVERTISEMENT - CONTINUE READING BELOW
Word.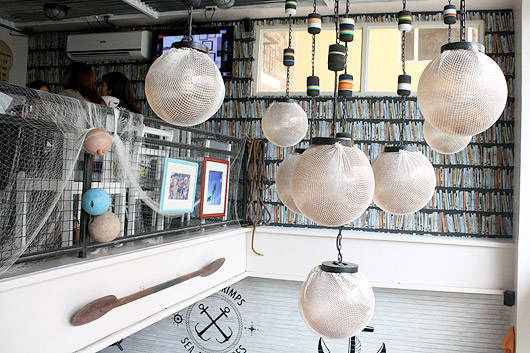 Notice the library-inspired mural on the side.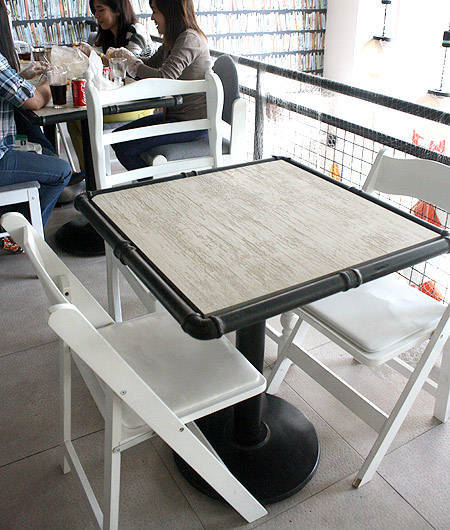 ADVERTISEMENT - CONTINUE READING BELOW
Nice pipe details
The white-washed walls and decorative oars depict the wharf-in-the-city concept that the couple-owners Jandrew and Princess Pastoril were aiming for. Princess took inspiration from her time in Los Angeles. "We would have weekend barbecues and this is what I would make," she says. It took three years after her return to the country to get things going, but the research and taste-tests-plus seven pounds for Jandrew-were worth it. Bag O' Shrimps is their second baby (after having a real one) and photos by Jandrew, a "library-inspired" mural, and pipe details on the tables add splashes of their personality to the space.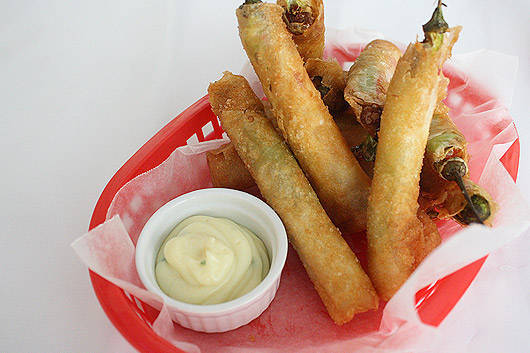 ADVERTISEMENT - CONTINUE READING BELOW
Crab Bomb Sticks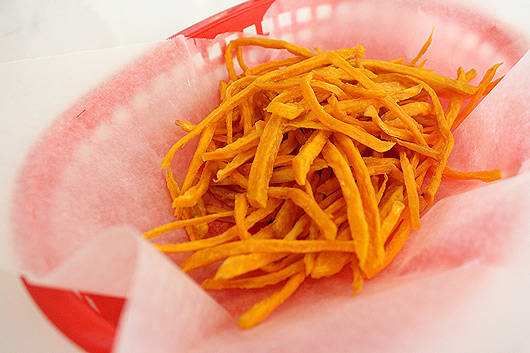 Sweet Potato Fries
Princess developed the recipes herself, from the appetizers-Sweet Potato Fries (P115) and Jandrew's suggested Crab Bomb Sticks (P135), chili cheesesticks uniquely embedded with crabsticks-to the house specialty. Customers are allowed to choose their mix: seafood-shrimps (P565/453 grams), crabs (P130/100 grams), clams (P295/500 grams), mussels (P295/500 grams)-with flavors in Lemon Pepper, Garlic Butter, Cajun, and Bag O' Mama. The last one is the combination of the first three, touching on savoriness, saltiness, spiciness all at once. Add some of the corn (P60) or sausage (P80 to P120). Better yet, get a cup of rice: the subtlety and softness of which will make you  appreciate those explosive flavors more.
ADVERTISEMENT - CONTINUE READING BELOW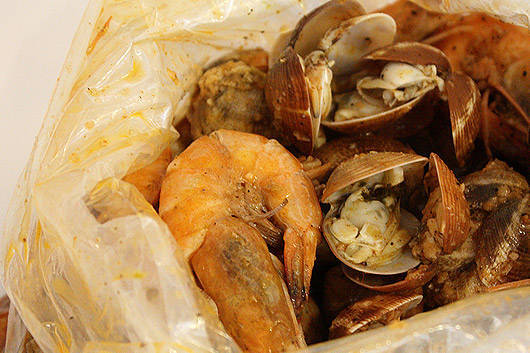 Assorted seafood in Bag O' Momma
There are no plates or utensils at Bag O' Shrimps-only a sheet of specially sanitized paper over the table, a bucket for the shells, a packet of napkins, and a bib. Flatware may be requested, but there's really no need. You don't need a lot to imagine that you're by the beach indulging in fresh seafood.
ADVERTISEMENT - CONTINUE READING BELOW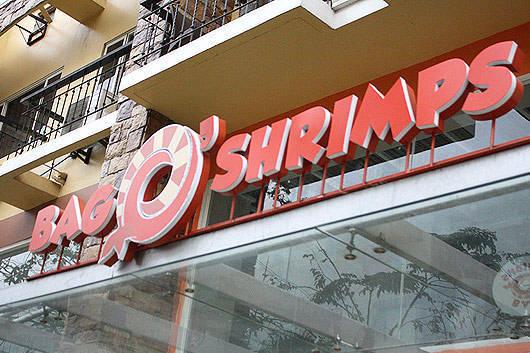 Don't miss this sign.
"Your hands will be 'dirty' so you won't be able to touch your phone," says Jandrew. "There's no choice but to talk with each other." Sounds good. If ever there was a perfect place to catch up with the barkada, it's probably this one. With a bag of the day's fresh catch.
ADVERTISEMENT - CONTINUE READING BELOW
Share this story with your friends!
---
Help us make Spot.ph better!
Take the short survey
Load More Stories