New on the Menu: Magnum Manila's Savory Dishes
We know you can't resist making your own Magnum, but there's a savory side to this pleasure store, too.
Magnum Manila
5/F Sky Park, SM Aura Premier, McKinley Parkway corner 26th Street, Bonifacio Global City
Open daily from 10 a.m. to 10 p.m.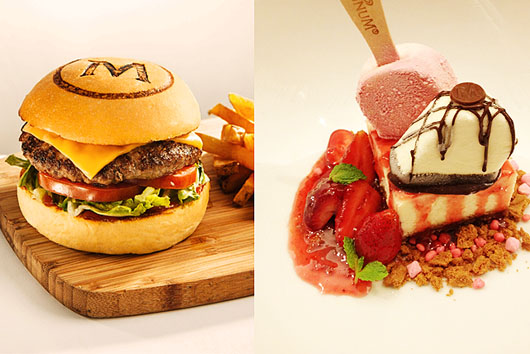 (SPOT.ph) The automatic impression is dessert. Magnum Manila may be sweet tooth heaven, but Chef Him Uy de Baron, known for his culinary playfulness, returns to the basics with an array of filling comfort dishes. The Nomama chef and restaurant consultant was tapped to create a savory collection to complement the ice cream bars. The meatier menu is similar to the style of other Magnum branches in Asia.
Also read: SPOT.ph Exclusive: Prepare for Magnum Manila, opening on April 8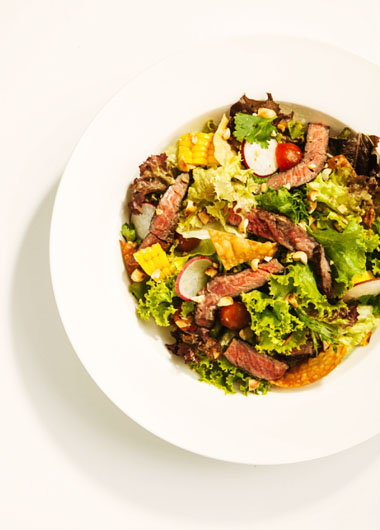 ADVERTISEMENT - CONTINUE READING BELOW
Asian Steak Salad
For starters, there's the Asian Steak Salad (P430) with grilled steak tossed with greens, wonton skins, candied nuts in sriracha, and honey dressing. The buttermilk brined Cajun Spiced Chicken Fingers (P210) are juicy and crisp, and work well with the white bacon gravy dip.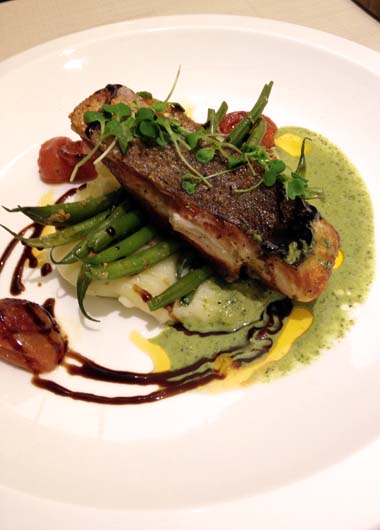 Seared Salmon with Baris Crème and Chorizo Confit. Photo by Angelo Comsti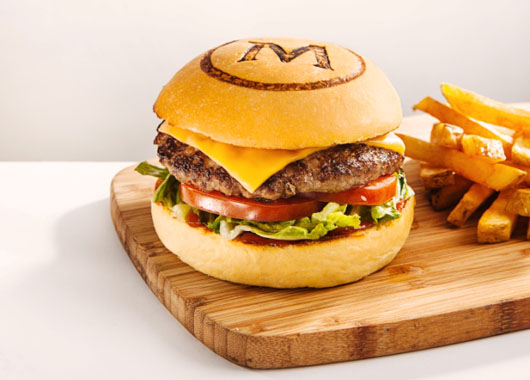 ADVERTISEMENT - CONTINUE READING BELOW
Magnum Burger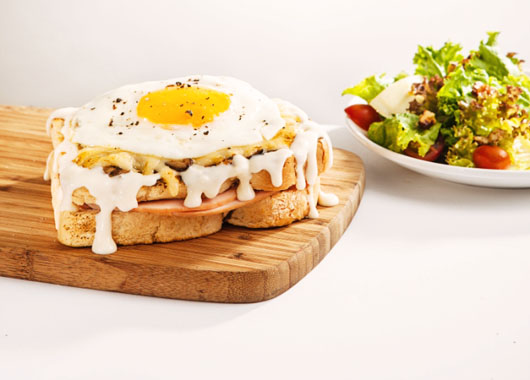 Croque Madame (P390)
The Seared Salmon with Baris Crème and Chorizo Confit (P500) is filling, but not too heavy-a good choice if you want to fill up on the signature desserts after. The Magnum Burger (P480) is a definite winner with a 1/3 pound beef patty, lettuce, cheddar, and tomato on a brioche bun, along with a side of thick-cut fries. The Sous Vide Chocolate Carbonara (P365), topped with a sous vide egg, perfectly crisp bacon strips, micro arugula and fresh shaved parmesan, is also a must-try. The Magnum Bolognese's presentation (P290) may surprise you at first, but it's all just good old-fashioned pasta and meat sauce-though the milk chocolate shavings certainly give this dish a sweet kick.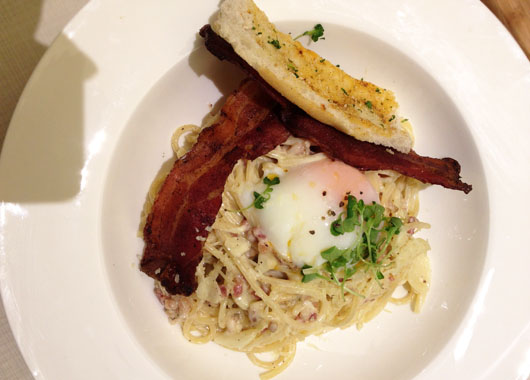 ADVERTISEMENT - CONTINUE READING BELOW
Sous Vide Chocolate Carbonara. Photo by Angelo Comsti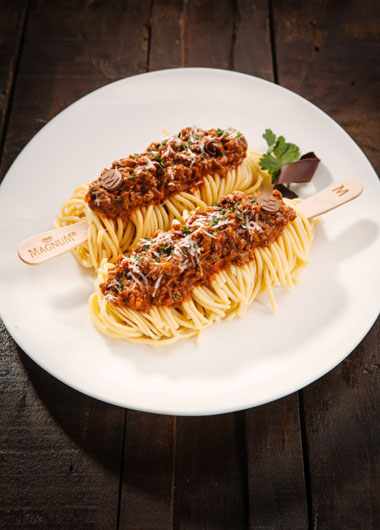 Magnum Bolognese
Desserts shouldn't be forgotten at this place. Chef Miko Aspiras crafted plated Magnum innovations that take the usual ice cream bar to a different level. The Death By Chocolate (P250) is a dark chocolate lava cake topped with a chocolate truffle Magnum with chocolate bits and crispearls, and drizzled with cream. The Rainbow Dream (P250) is a yummy confection straight out of a Technicolor fantasy with a white-chocolate vanilla Magnum over a slice of cream cheese rainbow cake. The Pink Friday (P290) is a great combination of sweet and tangy-strawberries, a pink chocolate-covered vanilla Magnum, and a strawberry-marbled cheesecake sit on a bed of speculoos cookies and strawberry Nerds.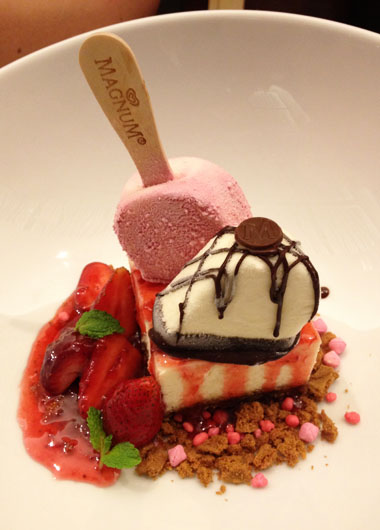 ADVERTISEMENT - CONTINUE READING BELOW
Pink Friday. Photo by Angelo Comsti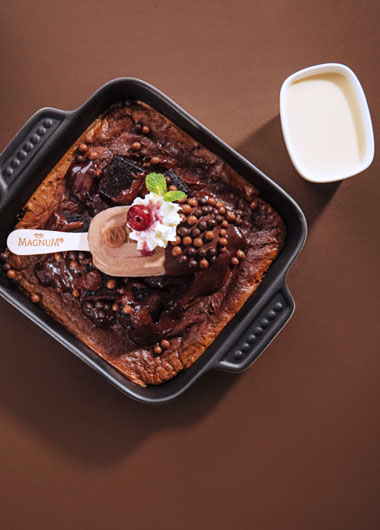 Death By Chocolate
This pleasure store definitely combines the best of both worlds with classic dishes that have playful twists and incredibly imaginative desserts.
Load More Stories