10 Instagram Foodies We Love
Instagram Food Photography is a new genre.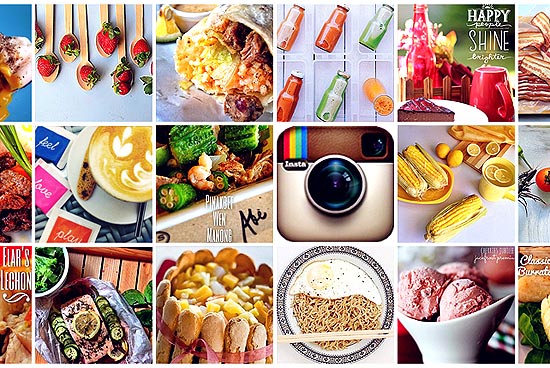 (SPOT.ph) Do not expect any celebrities on this list. There's none of that. No bloggers, either. And no one who blurs the line between the two. Instead, we're putting the emphasis on fine folks who make an art of posting lovely food photos on Instagram because they can and they want to. These foodies feature dishes so mouthwatering we wish we could reach through our screens and take a bite.
ADVERTISEMENT - CONTINUE READING BELOW
If food is supposed to be about sharing, then we hope these 10 will share more of their delectable photos. Tag us to your food finds with #spotmyfood. Check out our weekly #spotmyfood choices here.
This list is not ranked.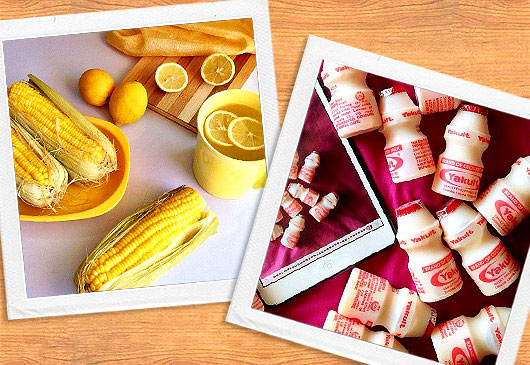 @carinacastle
Most of Carina Castillo's posts are geotagged "Sa Bahay"-which, for us, makes her photos even more impressive. She has shots of occasional her sidewalk sessions and restaurant ventures, but her page is usually filled with home cooking and store-bought food styled a la editorial. Carina proves that it's not always about where you're eating. Food prepared in our own kitchens are usually the ones that hit home.
ADVERTISEMENT - CONTINUE READING BELOW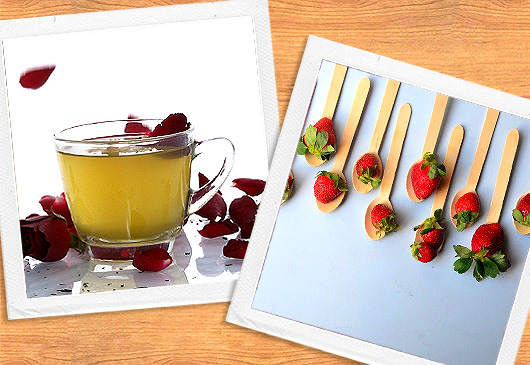 @ezgasm
Bacon. That's how Ezra Antonio got noticed. Whether it's asparagus wrapped in bacon or just strips of the stuff simply laid on a chopping board, only he can make this beacon of pork even more amazing-looking than it already is. His photos are especially colorful, which really catch your attention as you leaf through the unending #selfies on Instagram.
ADVERTISEMENT - CONTINUE READING BELOW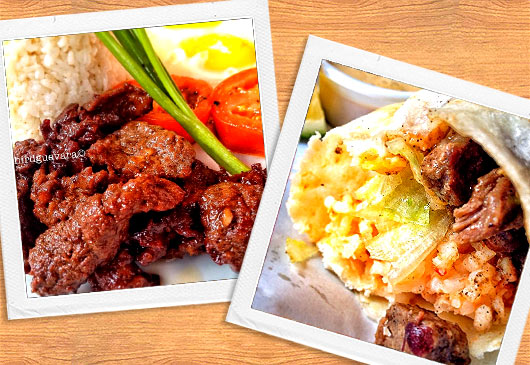 @third_has_not
Third Guevara has found the magic line between food and fitness. In between jiu-jitsu training, he eats-and eats well. (Reward yourself for that high kick!) His photos helpfully come with inset captions to save followers the hassle of asking "Wow! San 'to?!" It's all there. There's always a golden tint to his extremely tight shots, which just confirms that good food is gold.
ADVERTISEMENT - CONTINUE READING BELOW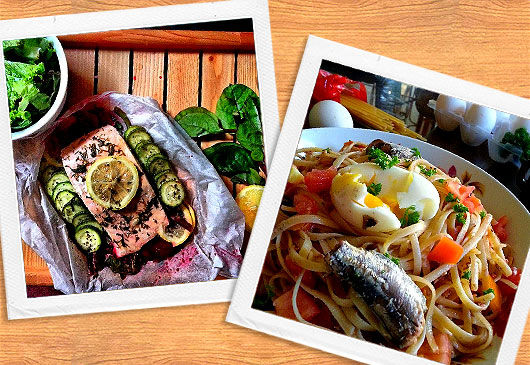 @rollypolyoly
Roland Angeles' posts are equal parts home-cooked and adventurous. This is where we saw the infamous chocolate kare-kare. He puts tremendous care in styling his cooking, making sure they're in that perfect state of "imperfection." It can be messy, it can even be half eaten, but everything definitely looks scrumptious.
ADVERTISEMENT - CONTINUE READING BELOW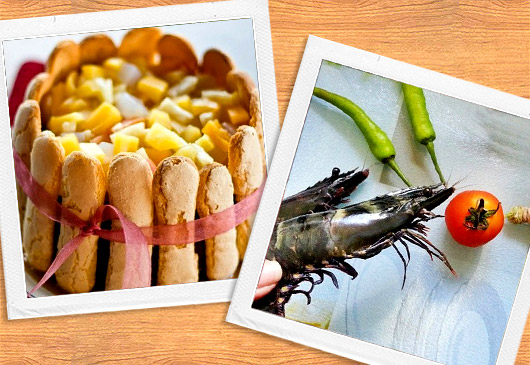 @ianaperalta
Iana captures images of the daily grind, but a big part of that is food, and an even bigger part is coffee art. She has photos of Olaf the Snowman, elephants, teddy bears, puppies. Her shots are cool and candid, which is how food should be presented.
ADVERTISEMENT - CONTINUE READING BELOW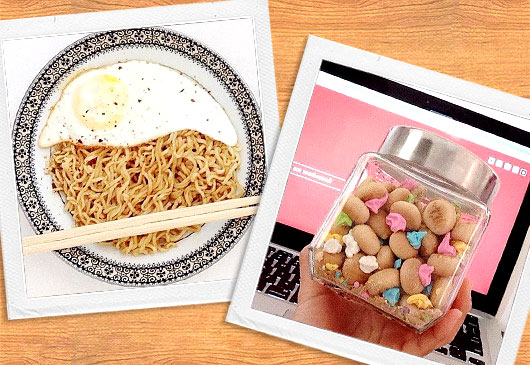 @estelasiddayao
Her Instagram is really about Estela, her left hand, and her headphones (or some other gadget)-the latter two make frequent appearances in her photos. The self-described "tiny speck in the universe" has a penchant for using white backgrounds, which only highlights the lines and hues of her very vivid photos. We especially love her very clean style and overhead perspective.
ADVERTISEMENT - CONTINUE READING BELOW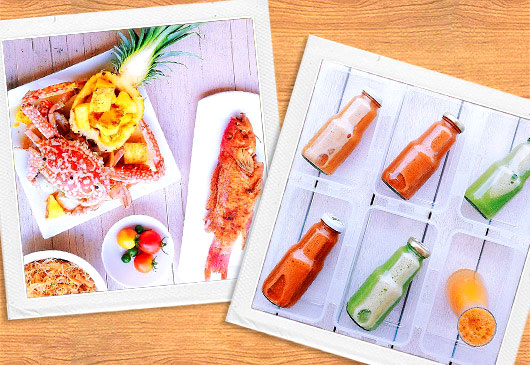 @clari88e_8
We can't stress enough how much we love this foodie's wooden tables. She uses them mostly as backgrounds for her overhead shots and the rusticity adds extra charm to homecooked specialties made especially for boys. She puts pops of color in her dishes, making them look more like artwork on a picket canvas.
ADVERTISEMENT - CONTINUE READING BELOW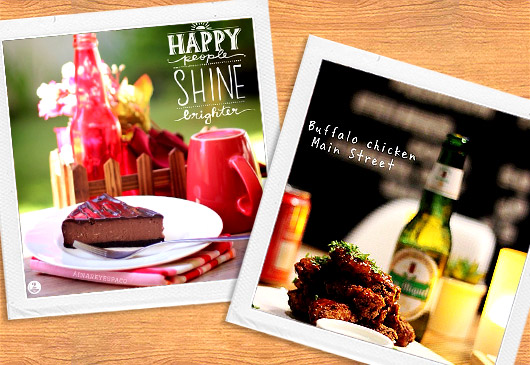 @foodphotogramer
Aina Reyes Paco makes food look good for a living so you can only expect wonderful things. No hungry person should be allowed to look at her food-filled page. Like any good food stylist, she pays attention to every detail of the photograph-from the actual subject and layout to the lighting and depth of field. She should add a disclaimer: You will salivate on your phone.
ADVERTISEMENT - CONTINUE READING BELOW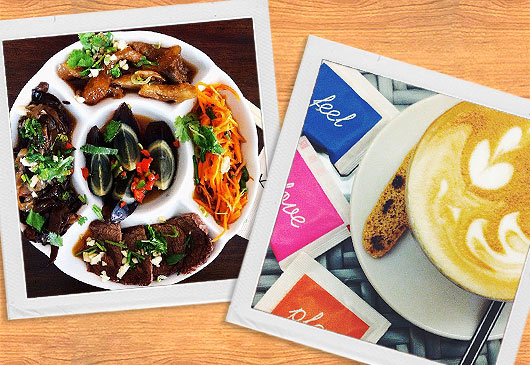 @superdindi
For some reason, we trust a person who describes their page with: "I like food more than people." It's a sentiment we agree with every now and then. She has a darker, more filtered approach to her shots, but more to add drama than to mask the food.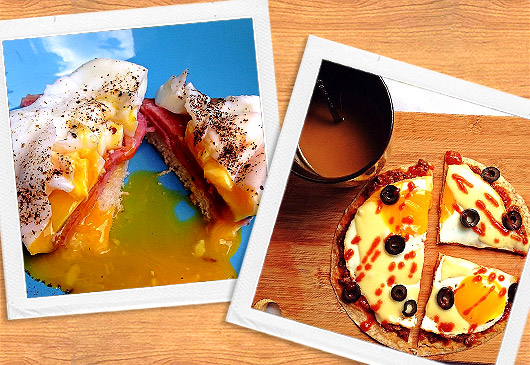 ADVERTISEMENT - CONTINUE READING BELOW
@ivorie_a
She's a new favorite, but we love how she keeps giving us new ideas for eating our cookie shots. Ivorie Acosta is the brains and baker behind Cookie Bar Manila, but she's a woman with many talents-one of which is food photography via smartphone.
Load More Stories