Señor Pollo
F7 Building, Scout Rallos Street, Tomas Morato, Quezon City
Tel. No. 0917-833-1033
Open from 11 a.m. to 12 a.m. (Sunday to Thursday) and 11 a.m. to 2 a.m. (Friday to Saturday)*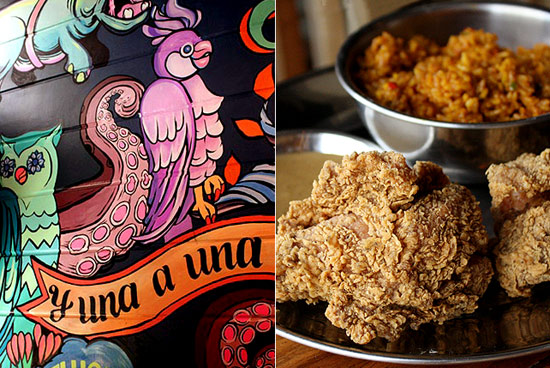 (SPOT.ph) The large chalkboard menu immediately catches your attention upon entering Señor Pollo. It's big and wide and chock-full (no pun intended) of booze, beers, chicken, and side dishes. Not every chicken is equal, and the menu is an unreliable guide of what you're about to get.
ADVERTISEMENT - CONTINUE READING BELOW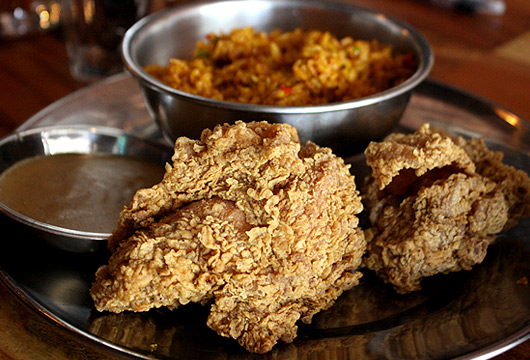 Glorious fried chicken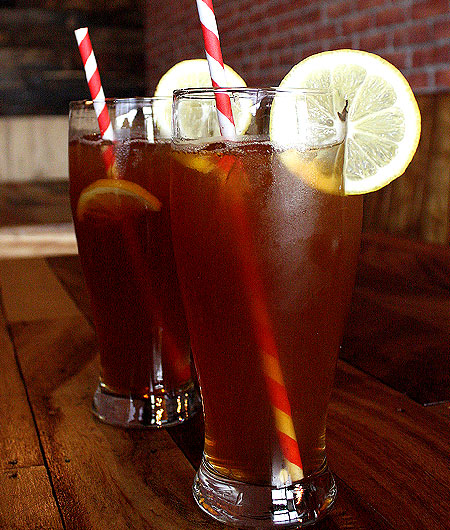 ADVERTISEMENT - CONTINUE READING BELOW
Recommended Videos
Iced teas were concocted by Katrina Padilla.
A sign of a successful meal is good banter, but Señor Pollo's fried chicken (P135 and P255/two sides, P99 and P190/solo) will leave you speechless. Silent, busy, the sound of silverware against the metal plates making conversation with the whoosh of arms in a hurry to mix the garlic sauce with the chimichurri and the salsa with the gravy. Breaking off that crisp peppery skin is like listening to heart-racing music. The fried chicken is the topic and one that is best left to experience rather than talk.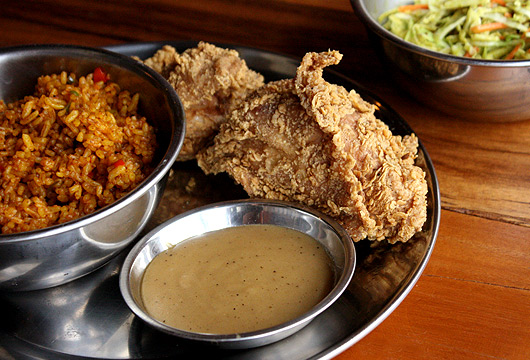 ADVERTISEMENT - CONTINUE READING BELOW
We need to see that chicken again from a different angle; a two-piece with its best partner, Spicy Rice.
The chicken is brined overnight, with a rich salty flavor that seeps into the deepest part of the meat, even the breast. The batter cooks to a flaky blonde that you can tell is crunchy with just one look. The flavor is gentle, but attention-grabbing; moist without being unctuous. It would be overreaching to say that it's perfect, but it's pretty darn close. There's gravy on the side, but you can probably leave it where it is. It's just an extra to an already splendid ensemble.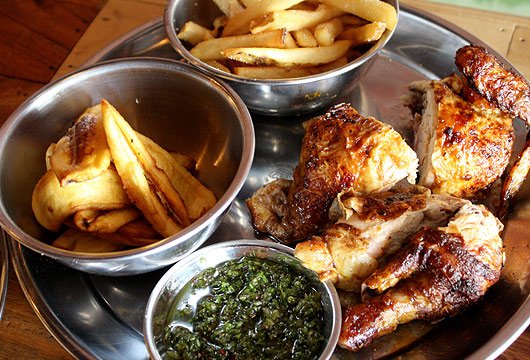 ADVERTISEMENT - CONTINUE READING BELOW
The Roast Chicken with plantains and fries
"Filipinos love chicken," says owner Jaco Mabanta, whose family is behind some of the city's go-to Mexican spots. "And it can be really good if you do it well." Poultry is the star at Señor Pollo, and the foil to the fried is the roast (P190 and P255/two sides, P99 and P135/solo). The chicken is kept in the rotisserie for more than an hour, a good amount of time to cook it fully, but still locking in the moisture-something that most other restaurants compromise for a more certain well-done. Chimichurri highlights that mild smoky flavor, but it works best with the assertiveness of the garlic sauce.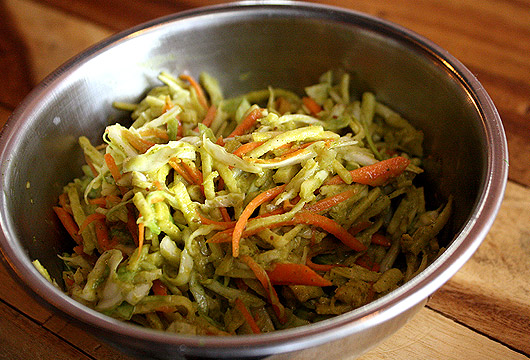 ADVERTISEMENT - CONTINUE READING BELOW
Latin Coleslaw
Sides add definition to the chicken, but there's one that deserves its own separate ovation: the Coleslaw (P85). A Latin style, free from the subduing tanginess of mayonnaise, and instead creamy with coarser cuts of cabbage simulating a greater level of freshness. The Spicy Rice (P36), a must if you can't enjoy a meal without carbs, showcases a vivid flavor from bell peppers reminiscent of what you'll find in a burrito. There's an unfussy kind of heat that complements rather than overwhelms, but you can eat a bowl of it alone without trouble.
The Fried Plantains (P45) is a humble dish, but the finer points give away the meticulous way operations head Katrina Padilla runs Señor Pollo. The bananas are ripened in the kitchen, then sliced fresh to guarantee that naturally sweet and tender profile.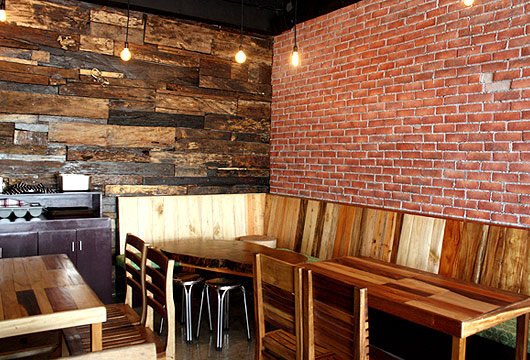 ADVERTISEMENT - CONTINUE READING BELOW
Find the geckos.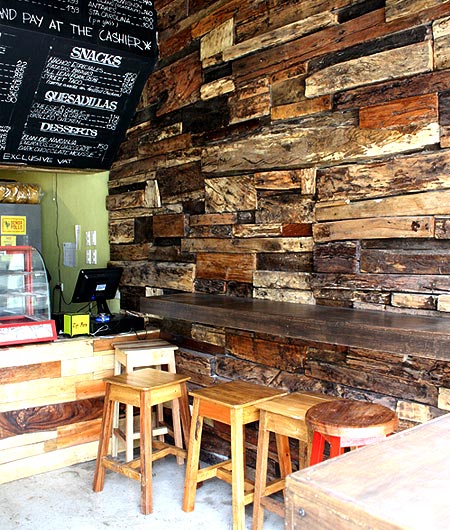 Ordering is on the ground floor.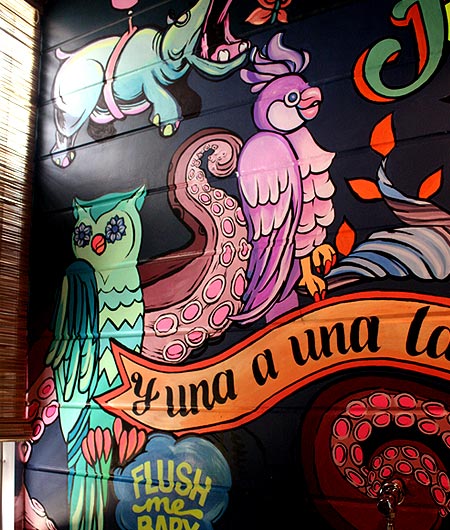 ADVERTISEMENT - CONTINUE READING BELOW
This is the restroom. The aesthetic is Katrina's project.
Little details-though usually overlooked-validate the level of coziness the pair wants to convey to their customers. "People are asking us why we don't deliver, and we don't because we want them to come and experience it," says Jaco. The glittering geckos and bedazzled butterflies crawling on distressed wood panels, the brick wall with gaps, the restroom complete with a black light and a floor-to-ceiling mural-they're the parts that make up a combination of coziness and comfort food that you can tell could translate to big crowds.
*Lunch service will begin on Friday, May 30.
Share this story with your friends!
---
Help us make Spot.ph better!
Take the short survey
Load More Stories