Top 10 Dishes We'd Love to Date
Sometimes, you don't need a partner in life. Just food.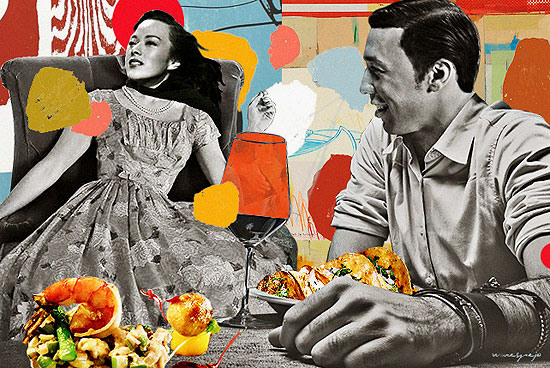 (SPOT.ph) To paraphrase the great Hannibal Lecter, we've given some serious thought to eating you out. UP! Up. Eating you up.
When we look at the food we're eating, sometimes we see the qualities of our ideal partner. Reflected in their olive oil sheen, or redolent in their perfectly cooked aroma, are all the good things we expect in a partner: love, trust, adventure, intellect, flirtatiousness, thrill...
ADVERTISEMENT - CONTINUE READING BELOW
Then we look down at our food and at the real person we're dating, and then just-just-sigh. In any case, if you're lonely and single, remember this: you have food to love, and while they can't exactly love you back, they will never hurt you.
This list is not ranked. Art by Warren Espejo.
ALSO READ:
Top 10 Places for a Second Date
SPOT.ph's Ultimate Guide to Break-up Spots: Where to Do It in Manila
SPOT.ph's Ultimate Guide to Meeting Parents: Where to Do It in Manila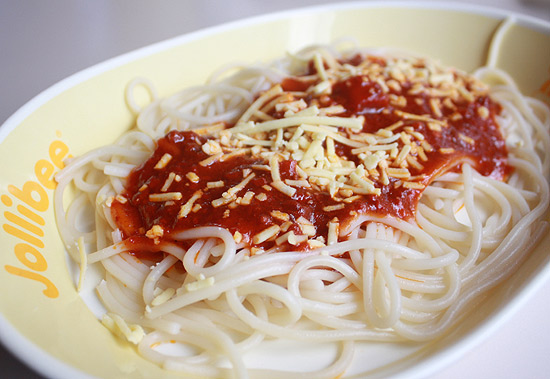 ADVERTISEMENT - CONTINUE READING BELOW
1. Jollibee Spaghetti
She's reliable, this one. Wherever she finds herself, whether in a styro pack or the finest china, she makes herself right at home. She's easy to find, too: just search her out in any party. (Yes, even kiddie parties. Especially kiddie parties.) Sure, she may not be the healthiest gal around, but you wouldn't be ashamed to take her home to your mother.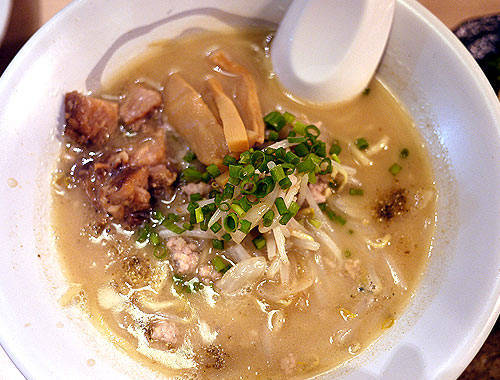 ADVERTISEMENT - CONTINUE READING BELOW
2. Tonkotsu Tsukemen from Ramen Yushoken
Big, hearty, and always hot, he's your rainy-day comfort. However down you are in the doldrums, he exists only to make you feel better. You're not afraid to get messy with him...and boy, do you love to suck him up.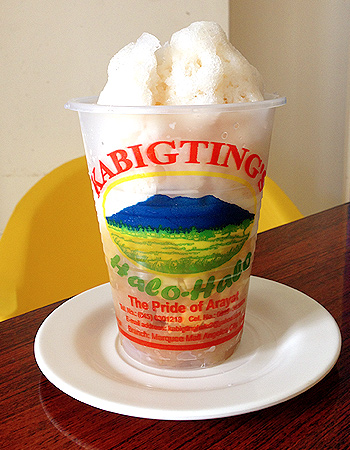 3. Kabigting's Halo-halo
Everything that's good in the world, she's got it in spades...and then some. You need to stir her up in the beginning-let's admit it, her demeanor can get pretty icy-but after that initial rocky phase, she's all sweetness and light. And just when you thought you've discovered everything there is to know about her...surprise! She's always got one last thing to show.
ADVERTISEMENT - CONTINUE READING BELOW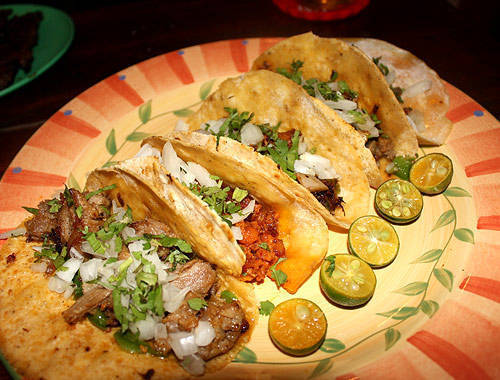 4. Al Pastor Street Taco from El Chupacabra
With a muscle shirt, some flip-flops, and an unflappable Latin charm, he's always dressed like he's going to some festival or the other. Or maybe about to board another budget flight to crash in another cheap hostel. Whatever, dude-you just know that he's unshaven, and rugged, and streetwise, and dirty, dirty hot.
ADVERTISEMENT - CONTINUE READING BELOW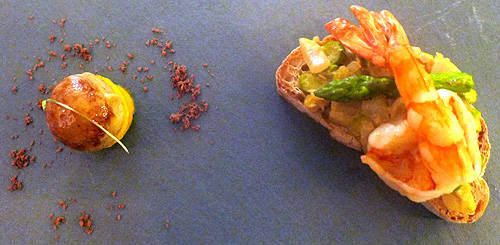 5. Degustacion Course at Vask
Think of her as one of those rare vacation flings you'll never forget: intense, quick but complex. You couldn't afford to visit her in her homeland and rekindle the spark. You couldn't speak her language. Hell, you couldn't even pronounce her name. But she'll haunt your memories forever.
ADVERTISEMENT - CONTINUE READING BELOW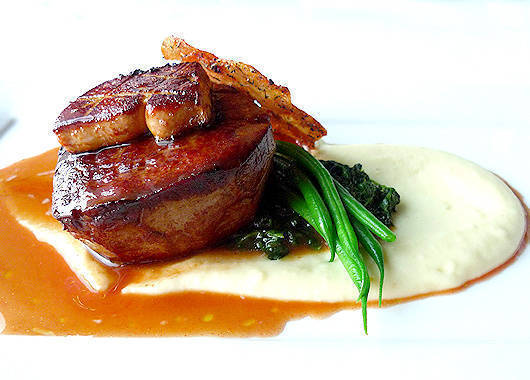 6. Tournedos Rossini from 71 Gramercy
From first sight (and first bite), you know he's a prime cut that's worth moneybags-which, never fear, he also has in abundance. Rich, decadent, perfectly proportioned...er, sorry, portioned, and a trust fund as high as a calorie count: make no mistake, this guy is a payday treat.
ADVERTISEMENT - CONTINUE READING BELOW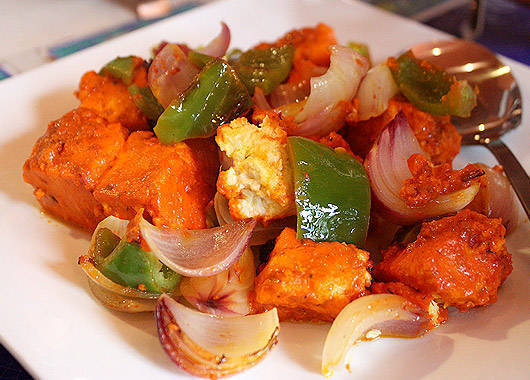 7. Paneer Tikka from OM Lifestyle + Cafe
This spicy soulmate is everything you need in a date: stimulating, worldly, multi-faceted, complex, exotic, cultured. She's even got an Erasmus scholarship. Somehow, that doesn't surprise you. At all.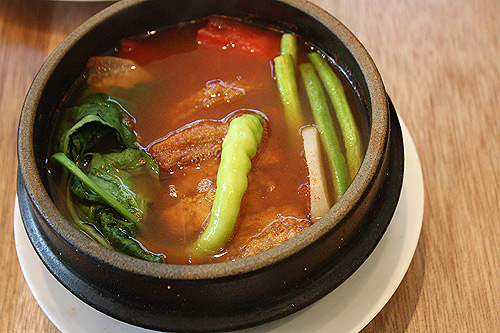 ADVERTISEMENT - CONTINUE READING BELOW
8. Sinigang na Crispy Bagnet sa Watermelon from Simple Lang
Because everyone deserves a sweet, easygoing, good-natured partner that's simple lang-with a bit of an edge.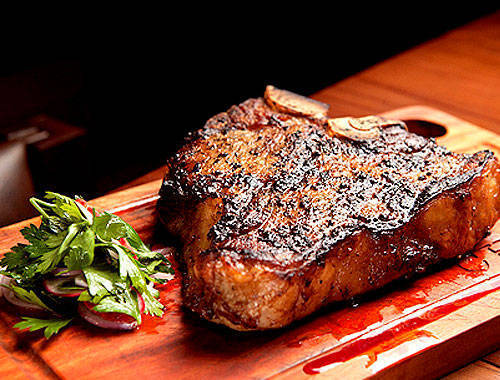 9. Steak from Chops Chicago Steakhouse
Hold the fries: this dude is a pure and manly man's man, man. He's a raw, red-blooded MMA fan who pumps iron every day (and he's got the protein-ed guns to show for it). Not afraid to get a little bloody, he never shies away from a fight. He's the bad boy your mother-and dietitian-always told you to to avoid. Warning: he can get a little savage in between the sheets, too.
ADVERTISEMENT - CONTINUE READING BELOW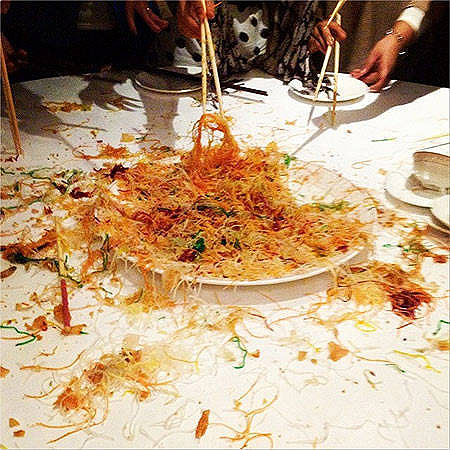 10. Yee Sang from Shang Palace
She's messy. She's fun. She's always in the mood for a party. And she's always a blast to hang around with your barkada. Who could ask for anything more?
ALSO READ:
Top 10 Places for a Second Date
SPOT.ph's Ultimate Guide to Break-up Spots: Where to Do It in Manila
SPOT.ph's Ultimate Guide to Meeting Parents: Where to Do It in Manila
ADVERTISEMENT - CONTINUE READING BELOW
Recommended Videos
Load More Stories