Good Enough to Eat: 10 More Best in Food Packaging
Ready-to-give delicacies for any style.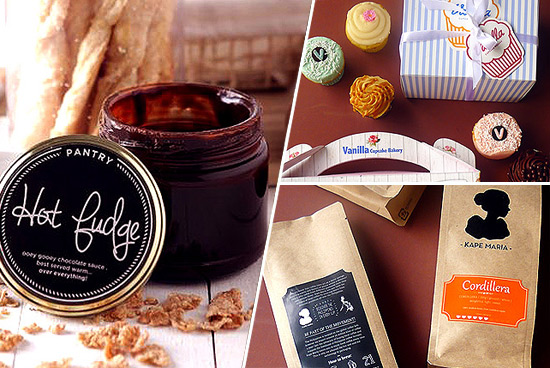 (SPOT.ph) Don't judge a book by its cover. Hmm...again, we repeat what we said in 2012: tattered covers stay on the shelf-unless they're selling for half price. Fairytales trained our minds to think that those with warts on their noses are evil witches while those with shiny locks and red lips are innocent princesses, so we can't be blamed for automatically judging something by the cover. Blame the Brothers Grimm.
Pretty packaging is by no means an indication of what you'll find inside, but it is, admittedly, what lures us in. So though not everything that glimmers is gold (okay, our maxims end here), we applaud those who still put effort into something proverbs tell us shouldn't matter. Here are 10 more that make their bundles extra pretty. Instant gift? Great idea!
This list is not ranked. Only locally manufactured items were considered.
ALSO READ:
Good Enough to Eat: Manila's 10 Best in Food Packaging (2012)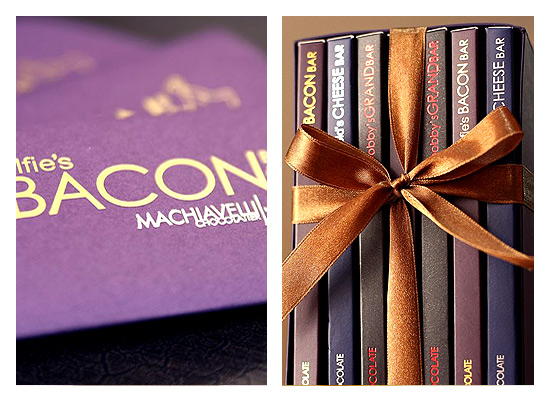 ADVERTISEMENT - CONTINUE READING BELOW
1. Manila Chocolatier and Machiavelli Chocolatier
Perfect for: the sophisticated out-of-towner
Owned by Raul Matias, these delicious chocolates are gift-ready and balikbayan-friendly. Posh and sophistication are put in the forefront of Machiavelli Chocolatier's decadent cosmopolitan chocolates in flavors like Bacon, Cheese, Moroccan, and Grand Marnier. Dragees are also available in minimalist cardboard bags. Meanwhile, the Philippines-inspired Manila Chocolatier combines local symbolism and flavors in 15 delicious pralines.
What else is great about these brands? The chocolates themselves are printed with cool graphics-some of which may customized (Machiavelli Chocolatier). Talk about going beyond skin deep.
Machiavelli Chocolates start at P150 for one bar. For Manila Chocolatier, a box of 15 is P1,450, available at Rustan's Department Stores and Duty Free. Visit their website for more details.
CONTINUE READING BELOW
Recommended Videos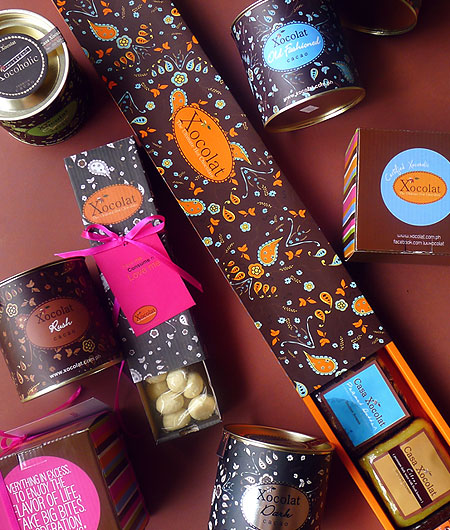 2. Xocolat
Perfect for: a dainty housewarming gift
Considering that Xocolat is styled to look like a casa, this brand conversely promotes excess--and that's the best way to experience chocolate. "To enjoy the flavor of life, take big bites! Moderation is for monks"-this is the Xocolat tagline, which you'll find in its boxes and packaging. No matter what you get for takeaway, you can share this indulgence (like cakes, boxes of brownies, cans of coffee and cacao) in instantly giftable packages in their signature floral and paisley print and colors.
ADVERTISEMENT - CONTINUE READING BELOW
Cacao Cans are priced at P345 to P395, Tea Cookies are at P150, and half a dozen brownies are P595. Xocolat is at Promenade, Greenhills Shopping Center, San Juan. Casa Xocolat at 172 B-Gonzales Street, Loyola Heights, Quezon City. Casita Xocolat is at Topy's Compound in Economia corner Calle Industria Street, Bagumbayan, Quezon City.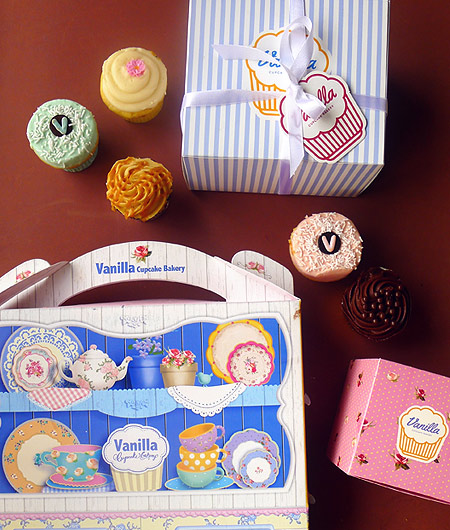 3. Vanilla Cupcake Bakery
Perfect for: a tea party with the girls
Cutesy is the qualifier. The boxes that come out of Vanilla Cupcake Bakery are as charming as their store interiors, and the best part is that you can take that cuteness home with you. Order a dozen of their pastries and you can take them out in an adorable dollhouse carrying a party of cupcakes. Pretty, dainty, and fit for a queen, this is also perfect for potluck bridal showers.
Cupcakes from Vanilla Cupcake Bakery are priced between P75 to P135. Vanilla Cupcake Bakery has branches at Two Parkade, Bonifacio Global City; 2/F Trinoma Mall, Glorietta 3, Glorietta 4, UP Town Center and Alabang Town Center.
ADVERTISEMENT - CONTINUE READING BELOW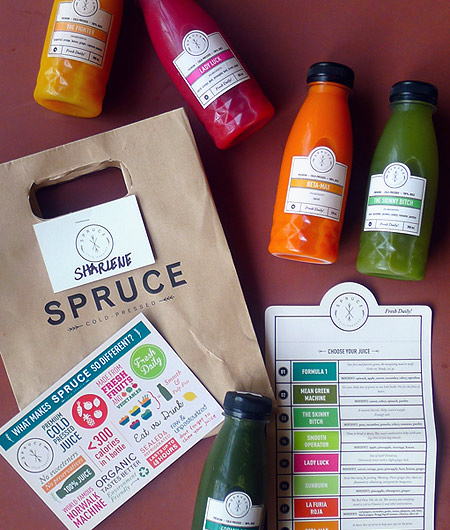 4. Spruce
Perfect for: the health conscious
Manila's premium organic cold-pressed juices are not only made via the best juicer, they are bottled and sealed in unique clear bottles you would want to keep well after chugging the waistline-friendly contents. Glass jars are a coup, but Spruce makes plastic look refreshing and elegant. With fun names such as Lady Luck, The Skinny Bitch, and Beta Max coupled with a well-designed juice guide and information card, Spruce's juices are a gift that keeps on giving.
A 350-ml bottle of Spruce costs P250. Orders must be placed two days in advance through 0917-897-2108. Delivery services are available for a fee. Bottles may also be found at Plana Forma, Bonifacio Global City and Centris Walk, Quezon City; Beyond Yoga, Bonifacio High Street Central, Bonifacio Global City; Wildflour Cafe + Bakery, Bonifacio Global City and The Podium; Yardstick Coffee, Legazpi Village, Makati City.
ADVERTISEMENT - CONTINUE READING BELOW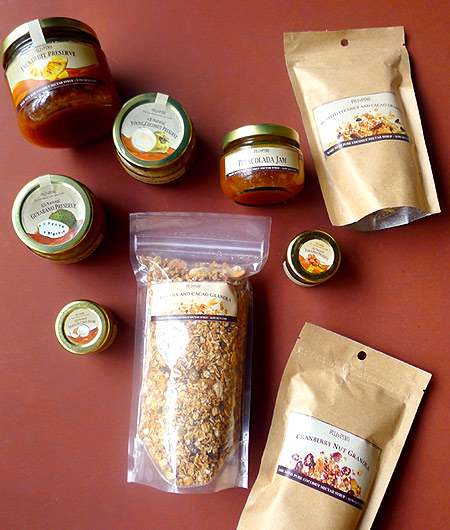 5. Pili and Pino
Perfect for: handmade-loving homemaker
Pili and Pino is a proud Filipino brand of low glycemic sweeteners (coconut sugar and coconut nectar syrup), pancake mixes, granolas, and jams made without preservatives or pectin, and using coconut nectar syrup as sweetener. The organic, health-friendly products are packed in nature-friendly craft papers, glass bottles, and beautiful boxes (like the Coco Sugar) labeled clearly and straight to the point all while keeping a handmade charm.
Pili & Pino's Premium Coconut Sugar is P160 for 35 packets, granolas are P300 to P330, jams and marmalades are P150 to P175 (100 mL) or P250 to P300 (250 mL). Pili & Pino is available at Taste Central; Spiral, Sofitel, and Echostore branches.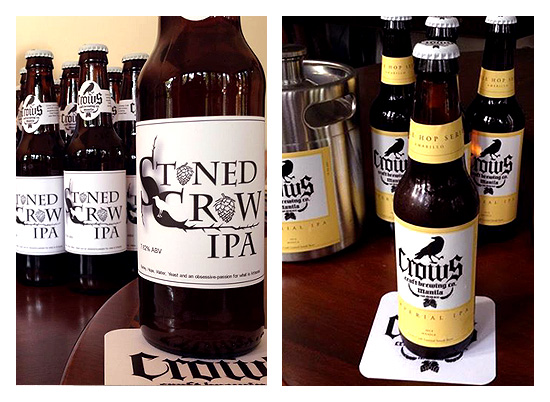 ADVERTISEMENT - CONTINUE READING BELOW
6. Crows Craft Beers
Perfect for: a different kind of drinking party
The cottage industry of craft beers in Manila is creating an entirely new playing field for bottle design. We don't mean the shape, of course. One particular aesthetic that stands out is Crows Craft Brewing Co. Its stark look is equal parts hip, gothic, and classy, and it puts a little extra sophistication to an evening of drinking with buddies. What makes them even more special is that, to focus on quality, owner Jose Mari Cuervo limits the production of every brew to only 50 bottles at a time.
Crows is exclusively distributed at The Bottle Shop, Tritan Ventures Building, Paseo de Magallanes Center, Makati City.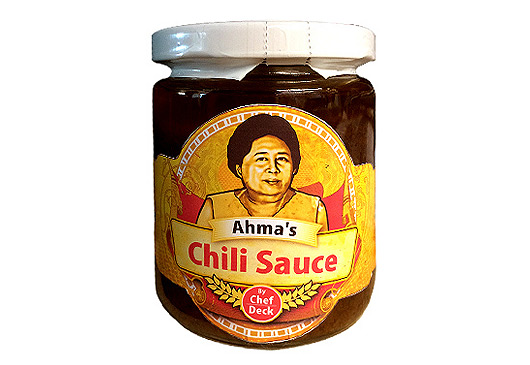 7. Ahma's Chili Sauce
Perfect for: the traditional
This is so far Chef Decker Gokioco's only commercial (and proudly handmade) product, but if this is a mere preview, then we're excited to see what else he can come up with. With one little jar, The Cake Club chef manages to relate his culinary history-his grandmother was a great cook. He sticks a vintage label touchingly embellished with his ahma's face. It calls to mind the great condiments of old-Mang Tomas, Mama Sita. Ahma could be next.
ADVERTISEMENT - CONTINUE READING BELOW
A jar is P120. Call 0999-881-1900 for orders.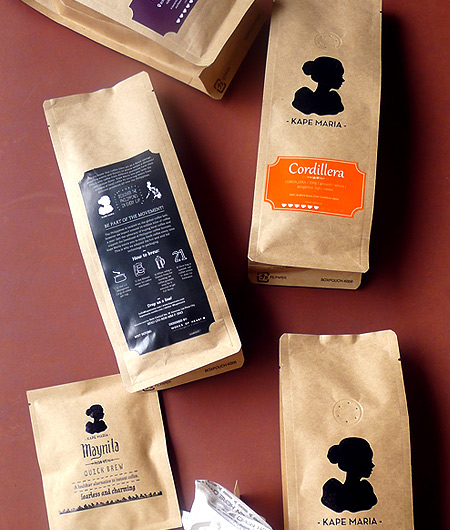 8. Kape Maria
Perfect for: the hip coffee addict
Kape Maria's coffees are wrapped in eco-friendly craft paper bags with a stark design that puts the emphasis on their logo-a lovely silhouette, presumably Maria-and bright bands that indicate the flavor. Their look seamlessly puts together elegance and rusticity. Convenience is also a factor in their design, because really, that's what coffee is about. Their Quick Brew packet, for instance, is coffee inside a mug-shaped filter that you can easily put in a cup, add water, and drink.
Kape Maria's Maynila, Amuyao and Pulag 200g blends are P295 at Human Heart Nature, Heima, Bungalow300, and selected Rustan's Department stores. The Quick Brew packet is available at Heima. Contact kapemaria@gmail.com for orders or inquiries.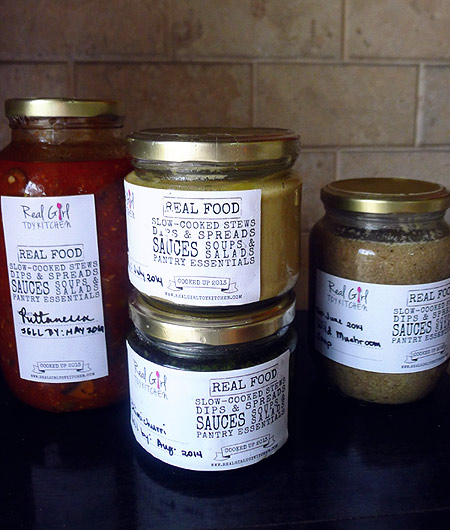 ADVERTISEMENT - CONTINUE READING BELOW
9. Real Girl Toy Kitchen
Perfect for: the rustic
The clear glass bottles express thought in the packaging. They allow customers to appreciate Real Girl Toy Kitchen's delicious food concoctions: the bits of fresh mushroom in her Wild Mushroom soup, cubed vegetables in her Puttanesca sauce, the greenery of chopped parsley in her chimichurri. It helps drive home the "homemade" message that makes their merchandise so darn charming. Everything is made fresh and in small batches so you're assured of quality. The stickers, which describe the flavor and expiry date, are handwritten. Sweet!
Chimichurri is P400 (10 oz), Puttanesca is P650 (32 oz), Hummus is P300 (10 oz), Wild Mushroom Soup is P350 (16 oz). For orders, contact Johanna at johanna@realgirltoykitchen.com, 799-9120, 0917- 808-5302. Visit www.realgirltoykitchen.com for more information.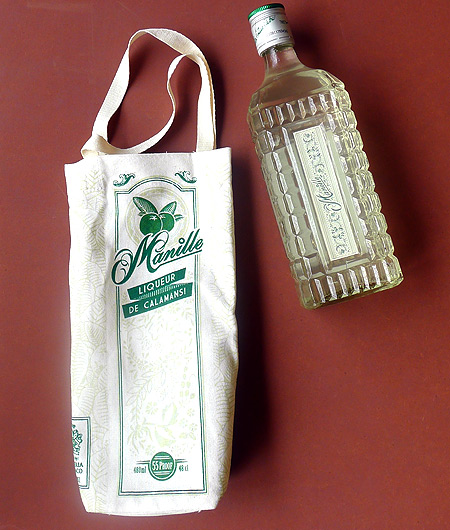 10. Manille
Perfect for: potlucks and compliments
Anything that has the word "liquor" on it doesn't need a lot to look enticing, but Manille still makes the effort. Working on a "natural" theme, the understated graphic and organic cloth bag is a testament to the increasing level of Filipno manufacturers in producing globally competitive products not only in taste flavor, but also in looks. This gift-ready bottle proves that less is sleek and sexy.
ADVERTISEMENT - CONTINUE READING BELOW
Manille Liqueur de Calamansi is around P320 a bottle and available in major supermarkets and convenience stores.
Special Mention: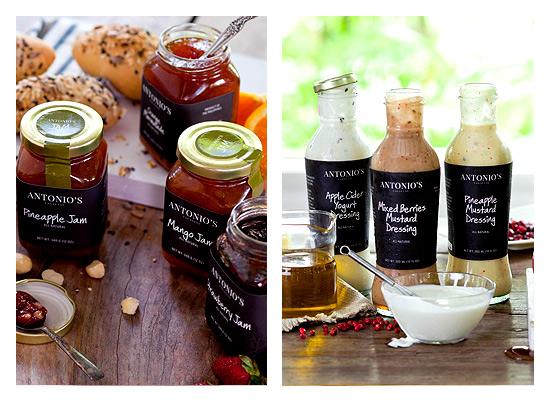 Antonio's
A trip to Tagaytay is not complete without a visit to Breakfast at Antonio's. Apart from their delicious menu offerings, the shop also offers plenty of Chef Tonyboy's homemade products packed mostly in glass bottles with black labels contrasted with white font. Several brands have adopted this aesthetic, but Antonio's finds the perfect balance: minimalist without being minimal. The chalkboard-inspired, calligraphic tags give off just the perfect touch of homemade classiness. It's a signature look that's a perfect Tagaytay takeout. You can taste Chef Tonyboy's awardwinning flavors anywhere.
Breakfast at Antonio's is at Aguinaldo Highway, Barangay Bagong Tubig, Tagaytay City, Batangas. For inquiries, call 413-0738.
Share this story with your friends!
---
Help us make Spot.ph better!
Take the short survey
Load More Stories