The Wholesome Table
2/F 30th Street corner 7th Avenue, Bonifacio High Street Central, Bonifacio Global City
Tel. No. 867-0000
Open from 11 a.m. to 10 p.m. (Monday to Thursday) and 11 a.m. to 11 p.m. (Friday to Sunday)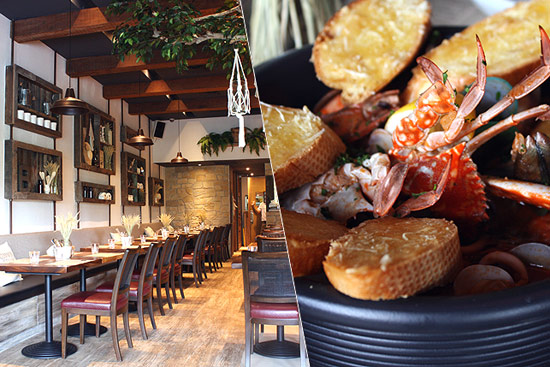 (SPOT.ph) Bianca Araneta Elizalde has a list of ingredients posted on her kitchen wall next to a menu. High fructose corn syrup, hydrogenated fat, margarine, MSG, anything canned. They're rules, actually: ingredients that are forbidden from crossing the threshold of her organic paradise, the recently opened The Wholesome Table.
ADVERTISEMENT - CONTINUE READING BELOW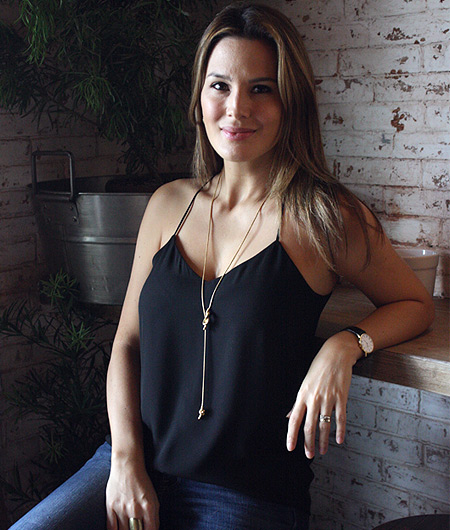 Bianca Araneta Elizalde
The model and restaurateur is a longtime green living practitioner. "It came to a point where I was asking myself, 'Where could you eat that was healthier than home?'" she relates. Bianca's been nurturing her health restaurant concept for years, but she held off first, to focus on family, and second, to stay true to her vision. "I didn't want to do it until I had a nice space that had an outdoor garden...I saw it with green."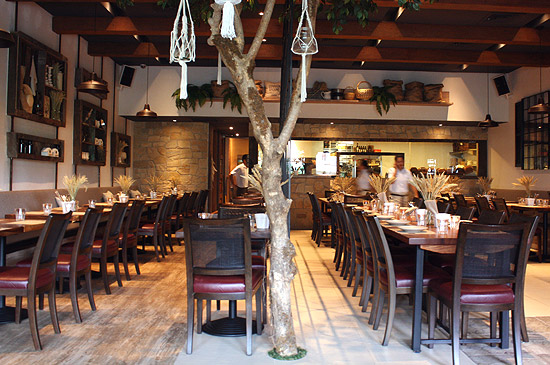 Bianca came up with the overall look, but asked a friend to add in the final details.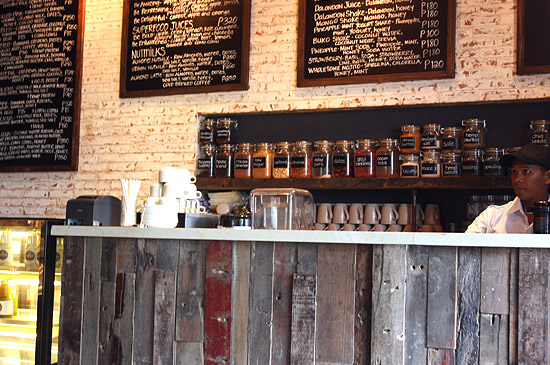 ADVERTISEMENT - CONTINUE READING BELOW
A library of superfoods
The space in Bonifacio High Street Central became available when Aria, owned by her husband, Juan Elizalde, shut down earlier this year. Ideas turned to fruition, and, despite the grass-covered quad outside, she kept her original plan and set about crafting her own patch of green right on the second floor-an enclosed garden of distressed wood, potted plants, galvanized wash tubs, and trees that, upon first glance, actually look real and thriving.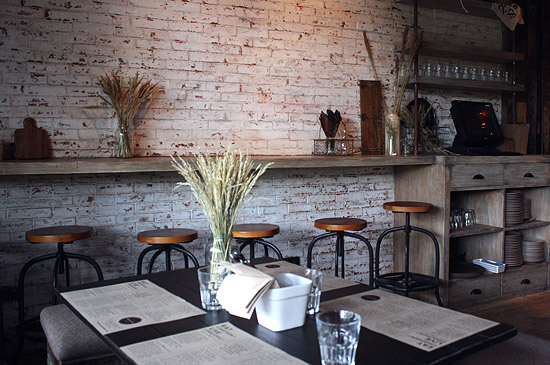 ADVERTISEMENT - CONTINUE READING BELOW
A quiet corner
The flora works well with the The Wholesome Table's theme, and the wide-ranging menu (excluding drinks) challenges the notion that there aren't enough organic options available. There are.  In fact, heartier dishes like Chicken Parmigiana, Porkchop, and Lasagna are immediate standouts.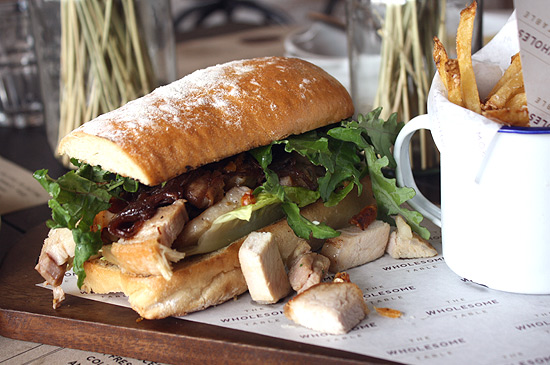 Roast Pork Sandwich
"My take on healthy is very different from what Filipinos are used to," says Bianca, explaining that less to zero carbs, oil-free, and nothing fried is how Filipinos understand healthy eating. "My (definition) is more of no toxins." The Roast Pork Sandwich (P490), for example, like any good porchetta, has visible chunks-not mere laces-of fat and a "healthy" amount of crackling mixed in with the organic pork, caramelized onion, and arugula. The fries on the side are made from real potatoes then flash-fried in oil that's non-GMO. "It's real food," she says simply.
ADVERTISEMENT - CONTINUE READING BELOW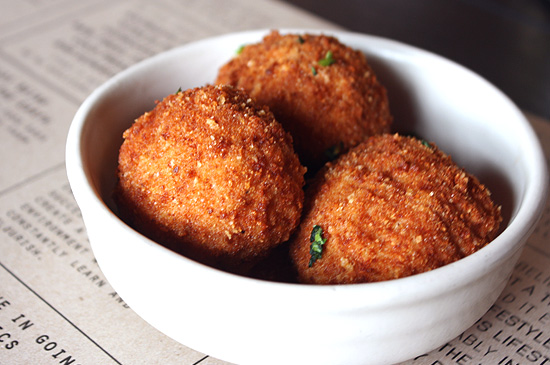 Mushroom Fritters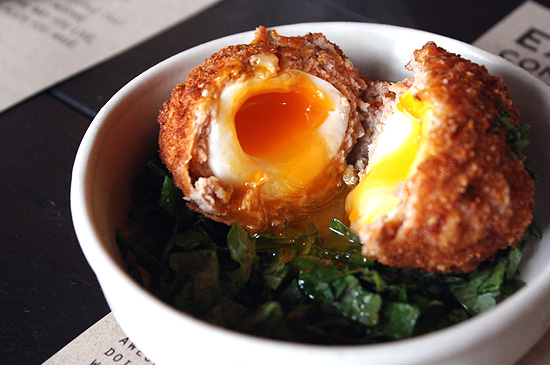 ADVERTISEMENT - CONTINUE READING BELOW
Scotch Egg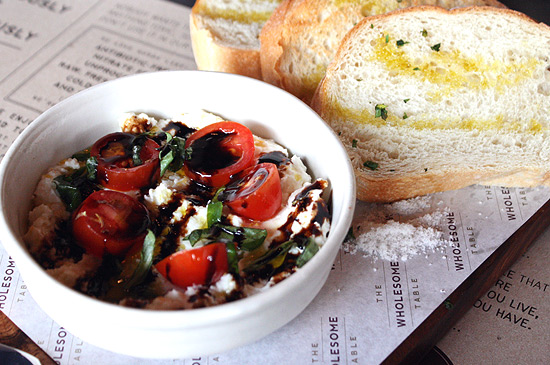 Burrata
The Turkey Scotch Egg (P160) is definitely real-real good. The Wholesome Table makes everything they can in-house, from bread to sauces to sausage. A free-range duck egg is hugged by their all-natural turkey sausage, which in turn, is wrapped in breading, and then fried to a crisp. The soft yolk slithers down the plate almost like a rich sauce that marries beautifully against the tangy vinaigrette on the nest of kale. The same effect is mimicked in the Organic Mushroom Fritters (P320) in which button mushrooms and mozzarella are wrapped with Italian sausage and served over tomato passato. The Burrata (P270) is a cold start for a palate-warmer. The restaurant caters to gluten-free diets by allowing customers to replace the bread with romaine.
ADVERTISEMENT - CONTINUE READING BELOW
When you're negotiating six pages of menu space, the convenient plan of attack would be to sink back to old reliables: pasta and, if you're trying to hold on to the last remnants of Aria, pizza, but go for something more adventurous-and by that we mean something safe, healthy, and clean. Doesn't that sound more thrilling than jumping off a cliff?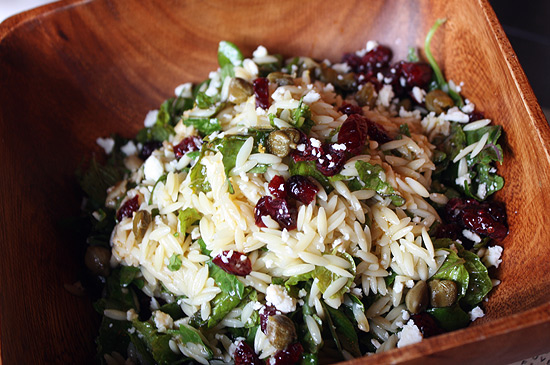 ADVERTISEMENT - CONTINUE READING BELOW
Orzo Salad
The Orzo Salad (P450) is Bianca's recipe. She's developed her own from all her years of enjoying a healthy lifestyle, only tweaked by consulting chefs Robby Goco and Raymond Palmez (of Green Pastures, CYMA fame). A good toss guarantees the flavors from mint, basil, capers, grapes, arugula, tomatoes, and feta cheese to burst all at once in your mouth. Dried cranberry squirts bits of sweetness in every bite.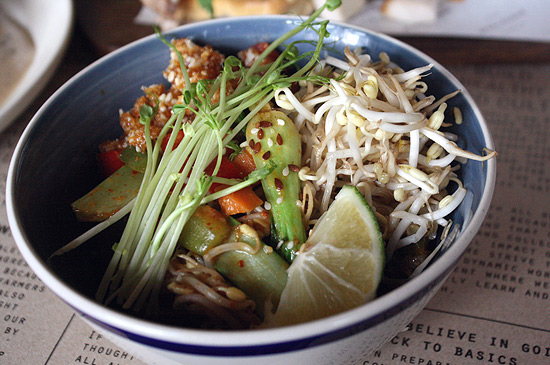 ADVERTISEMENT - CONTINUE READING BELOW
This Mongolian-rice-inspired Buddha Bowl is SPOT.ph recommended. Veggies should be served liked this from now on.
If you're unconvinced by vegetarian flavors, Bianca's Buddha Bowl (P280), which is one of three PowerBowls that make for quick and flavorful meals, is the best argument. Taste buds will spring to alert with the first fiery spoonful of bulgur, a type of cereal common in the Middle East, dressed in Thai red coconut curry. Squeeze in the lime, mix it all together, and you'll be wondering why you've never given vegetables a chance. The homemade peanut brittle on top is an extra touch of love from the kitchen.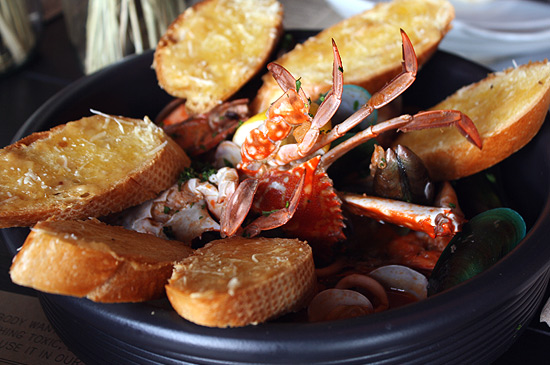 ADVERTISEMENT - CONTINUE READING BELOW
Bounty of the Sea
The Bounty of the Sea (P650) challenges your innate generosity. The menu advises sharing, which you'll happily do so with the shrimps, mussels, squid, and crab-all caught and not farmed-but when you dunk one of the lemon-garlic bread pieces into the deeply delicious stew, you'll want the remaining five.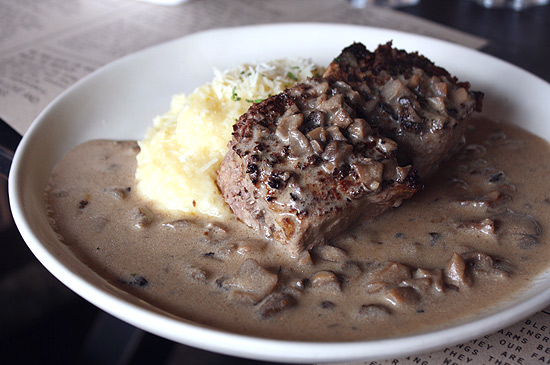 ADVERTISEMENT - CONTINUE READING BELOW
Humble meatloaf made with antibiotic- and hormone-free beef.
If The Wholesome Table is a time for change, you might want to reconsider the Meatloaf (P580). Far from the mystery-meat, cafeteria-variety, a pair of thick homemade slabs of tender ground beef sponges up flavors from the bacon and mushroom gravy. The mashed potatoes though relegated to side-dish status are creamy and wonderful enough to stand out on its own.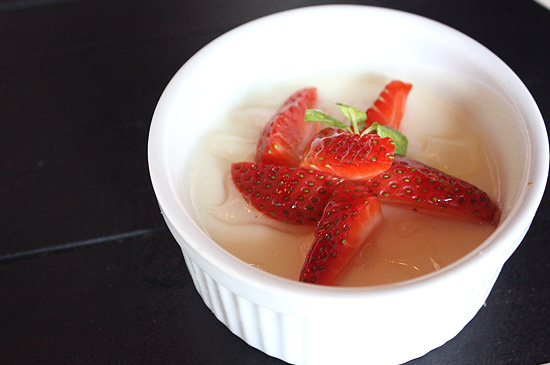 ADVERTISEMENT - CONTINUE READING BELOW
Panna Cotta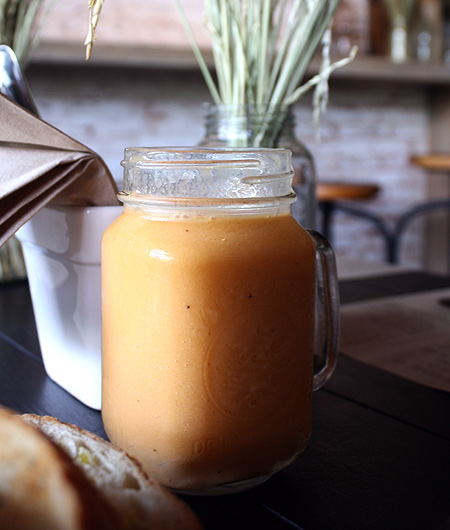 Be in Bliss (P250)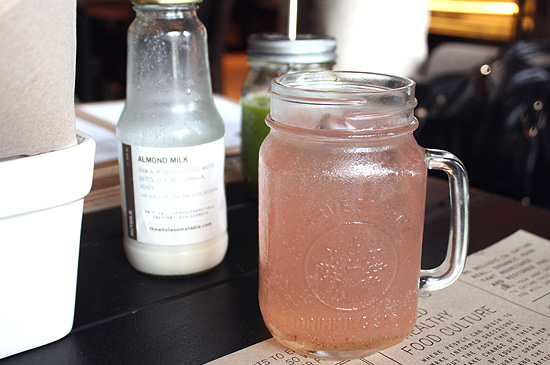 ADVERTISEMENT - CONTINUE READING BELOW
Smoothies and milk are available for orders on-the-go.
Natural yogurt gives a delicious tang to the Panna Cotta (P220) embellished with organic strawberries. The flavor is pronounced but delicate, and not at all enhanced. It's the same gentle profile in their all-natural smoothies.
Looking around her indoor garden, you'd think Bianca would be feeling settled by now. After years of blueprints, she's finally able to share what's on her dinner table to others. But she's only getting started. A retail section, better production schedules, and pushing for a cleaner kind of eating-it's a goal that just doesn't have a finish line.
Share this story with your friends!
---
Help us make Spot.ph better!
Take the short survey
More Videos You Can Watch
Load More Stories