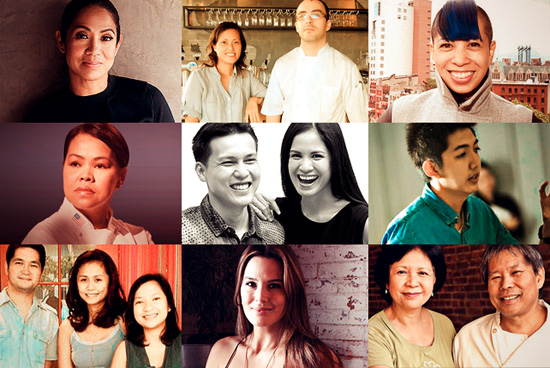 (SPOT.ph) More than half of the year has gone and the dining scene has already been served a notable feast, from the opening of big restaurants to chefs receiving various accolades both here and abroad. Who are the standouts in the local culinary landscape that are making eating and drinking in Manila more thrilling? Here's our nod to 25 of them.
The term "chefs and restaurateurs" is being used loosely in the article. Some of the people on this list are industry bigwigs but not necessarily chefs or restaurateurs.
This list is not ranked.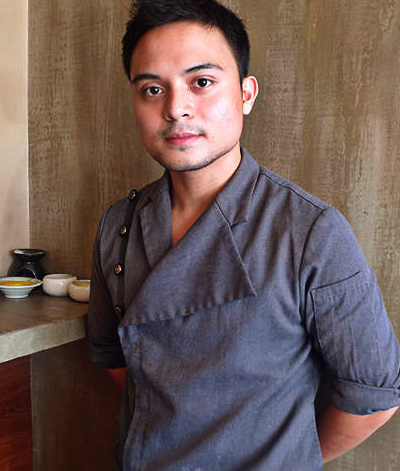 ADVERTISEMENT - CONTINUE READING BELOW
1. Chef Bruce Ricketts
This 20-something culinary prodigy is only at the beginning of his career-but what a career it's already been so far. After his stint at Robot, his degustation in Sensei Sushi on Aguirre Avenue continues to attract people to the South. When confronted with his updated takes on Japanese cuisine, the drive becomes well worth it, so much so that you'll be planning a return trip soon. This year, Chef Bruce is once again raising his A-game by teaming up with The Moment Group for two new restaurants that guarantee the same satisfaction, if not more.
Chef Bruce Ricketts is also on this list: 10 Must-Watch Chefs Under 30.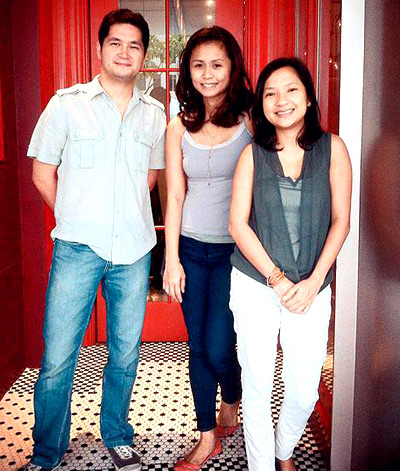 ADVERTISEMENT - CONTINUE READING BELOW
Recommended Videos
2. The Moment Group
After Abba Napa, Eliza Antonino, and Jon Syjuco opened 'Cue Modern Barbecue and Burger Bar in 2012, the trio decided that rest should take a backseat to cooking up some of the most habit-forming restaurants in the city, like 8 Cuts Burger Blend and Manam. Early this year, the group partnered with Cebu's Jason Hyatt for Manila's P.H.A.T. Pho. They're also currently collaborating with Bruce Ricketts (see No. 1) for two unnamed projects in Bonifacio Global City and Les Amis for a Bistro du Vin in Edades Tower in Rockwell. Another project in the works is Linguini Fini, an Italian New York-style restaurant that will serve homemade pasta in SM Mega Fashion Hall. Rumor has it that the three are also bringing a very popular Michelin-star restaurant to the country in the near future.
Read more about The Moment Group here.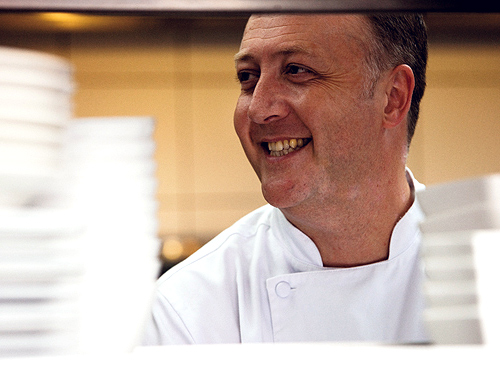 ADVERTISEMENT - CONTINUE READING BELOW
3. Chef Colin Mackay
The individual successes of Sala, Sala Bistro, and People's Palace haven't made this jolly Scot rest on his laurels. Just last July, Chef Colin revived the old Nielson Tower with Blackbird, a restaurant that serves upscale European comfort food. The past seven months has seen many restaurants open: some, admittedly, ended up quite forgettable, but this peaceful art-deco destination astounded, created buzz, and reminded people why Colin is among the best when it comes to what he does-a complete, culinary experience.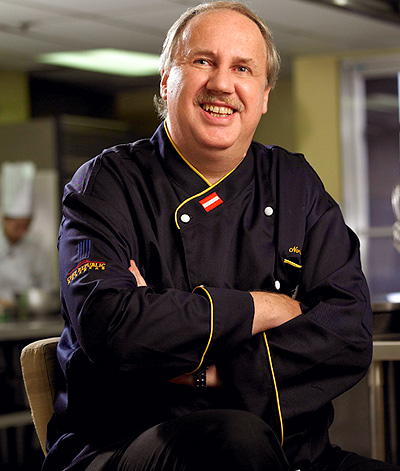 ADVERTISEMENT - CONTINUE READING BELOW
4. Norbert Gandler
The closing of Mandarin Oriental reminded us just how good Chef Norbert Gandler is. He worked at the hotel as executive chef for eight years, mentoring famed chefs Tonyboy Escalante (Antonio's) and Ariel Manuel (Lolo Dad's) when they were beginning their careers. Fittingly, he returned to Mandarin's Tivoli to cook up a nine-course feast for a one-night only dinner before the hotel shut down. All seats were booked in just three hours, as if people knew that this was the last time they would be able to taste the magical partnership between Chef Norbert and Tivoli.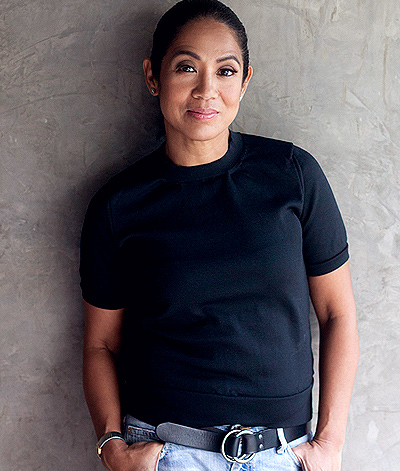 ADVERTISEMENT - CONTINUE READING BELOW
5. Margarita Fores
Whatever chef list you can put together, Margarita Fores would probably be on it. This year, her work has once again reached newfound significance. She and her formidable team made headlines in Italy (the front page of a local newspaper, in fact!), with the Pinoy dishes they prepared at the recent Festa Asturiana in Forlimpopoli. The team will also be representing the country for the second time at the upcoming Salone del Gusto Y Terra Madre in Turin, the world's largest food and wine fair.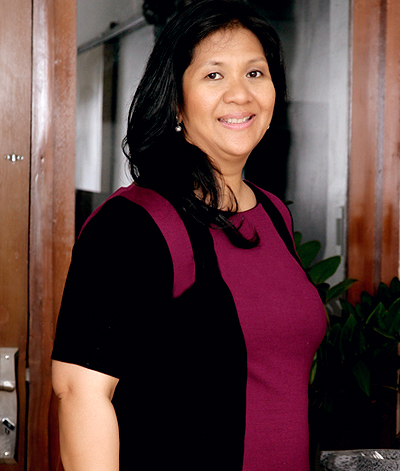 ADVERTISEMENT - CONTINUE READING BELOW
6. Dedet dela Fuente
Last April, Chowzter, an online community of food bloggers, named Dedet dela Fuente's stuffed lechon as the Tastiest Fast Feast in Asia. Three months later, the genius behind Pepita's Kitchen took over the Purple Yam kitchen in Brooklyn and hosted one of her degustation dinners to very satisfied New Yorkers.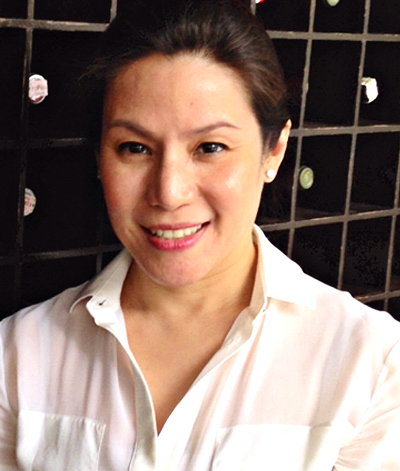 ADVERTISEMENT - CONTINUE READING BELOW
7. Ana de Ocampo
There's no stopping Ana de Ocampo, the local industry's own Energizer bunny. She's back to work right after opening the highly anticipated third branch of Wildflour Bakery + Café in Salcedo, Makati. Before the year ends, the chef/restaurateur is whipping up two more food joints: Pink's Hotdogs and another that's still being kept under wraps. Excited? Let's not forget that Wildflour has quickly become one of the default options for a sure-to-be delicious meal and/or slice of the best chocolate cake in Manila.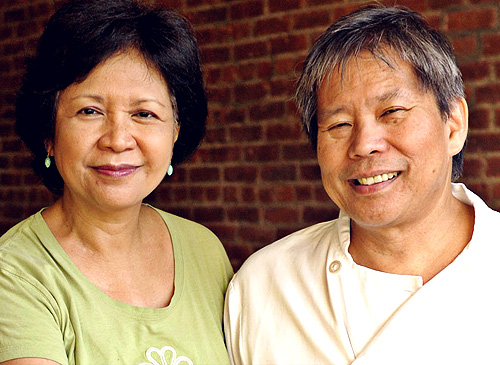 ADVERTISEMENT - CONTINUE READING BELOW
8. Amy Besa and Romy Dorotan
This power couple was one of the people responsible for spreading the wonders of adobo in the United States, and finally, their flavors have come home. The pair opened the local Purple Yam in Besa's ancestral home in Malate last July, aiming to highlight a different kind of pride in their cuisine. The pair is serving re-imagined Filipino food using ingredients carefully sourced from all over the country. Not only are they championing our culinary culture, but also local farmers and suppliers. It's an honorable advocacy that more restaurants should adopt.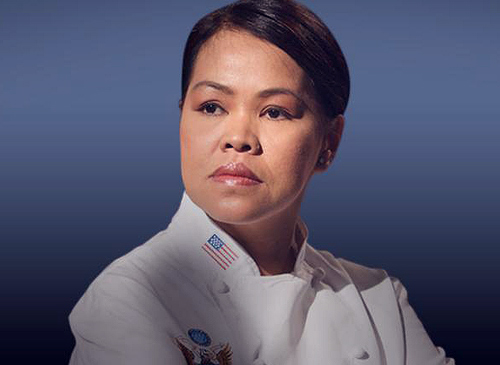 ADVERTISEMENT - CONTINUE READING BELOW
Photo from FoodNetwork.com
9. Chef Cristeta Pasia Comerford
The White House Executive Chef has a lot of credentials to fill her resumé, but if there's one that really stands out it's an acknowledgement from US President Barack Obama himself. During his visit last April, Obama mentioned Chef Cristeta in his speech at the state dinner in Malacañang, expressing his gratitude for allowing him and his family to enjoy the occasional lumpia and adobo. Chef Cristeta, by the way, is the first Asian and woman selected for the position, which she's been holding since 2005. In between, she and Bobby Flay beat Mario Batali and Emeril Lagasse in Iron Chef America.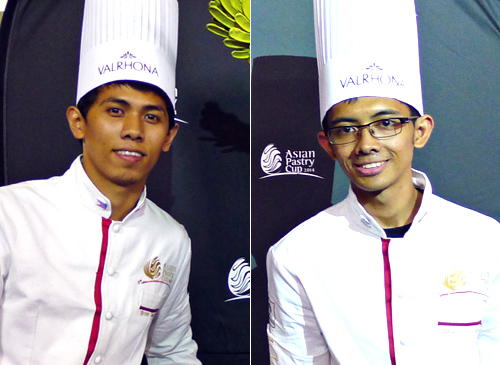 ADVERTISEMENT - CONTINUE READING BELOW
10. Rizalino Mañas and Bryan Dimayuga
After besting others with their pastry masterpieces at the recent Asian Pastry Cup, Makati Shangri-la Hotel's Bryan Dimayuga and Rizalino Mañas, along with coach chef Romain Renard, will be flying to Lyon, France, in January 2015 to represent the Philippines in the Coupe du Monde de Patisserie (World Pastry Cup). It's the first time the country has ever been shortlisted for the prestigious competition, and we're confident about our team's capabilities.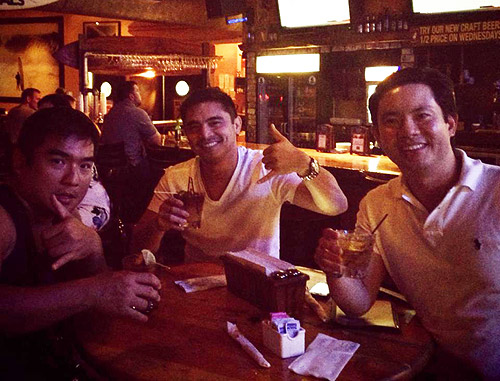 ADVERTISEMENT - CONTINUE READING BELOW
11. SumoSam Group of Restaurants
Setting up restaurants has become second nature to this group. They've already got multiple brands (SumoSam, John and Yoko, Mr. Kurasawa, et cetera) under their name and this year, they've only added more to their roster with Banzai: The Great Authentic Japanese Buffet at By the Bay, Mall of Asia Complex; Boqueria at SM Mega Fashion Hall; and The Wolf and Fox Gastropub in Bonifacio Global City. Still, they're giving us more reasons to feel excited: August will see the opening of Hawaiian import, Teddy's Bigger Burgers. The formidable team will also ring in Park Avenue New York hit, Wolfgang's Steakhouse in Resorts World Manila.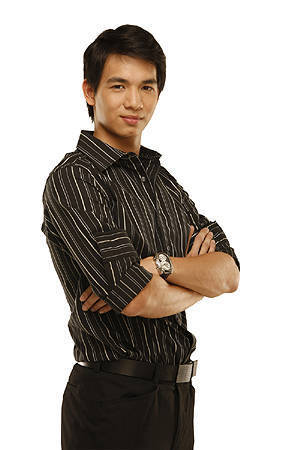 ADVERTISEMENT - CONTINUE READING BELOW
12. Chris Tiu
Chris Tiu has mastered the formula for joining a culinary craze and sticking to it-even after the trend has long passed. Some of his projects, Happy Lemon (milk tea) and Red Mango (frozen yogurt) are still standing strong without the hype. He's currently busy with his katsu-ramen crossover, Tampopo, which has expanded to two branches in Greenhills and Bonifacio Global City. His most recent endeavor was bringing in legendary boulangerie Eric Kayser to Manila, which opened first in Power Plant Mall, then in Rustan's Makati, and now has its first full sit-down cafe at New Promenade, Greenhills.
Chris Tiu is also on this list: Top 10 Hottest Restaurateurs in Manila.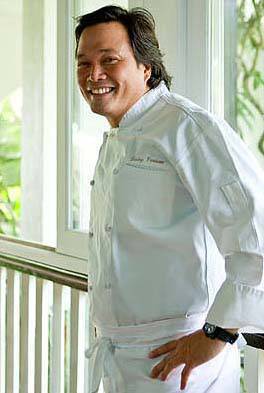 ADVERTISEMENT - CONTINUE READING BELOW
13. Chef Tonyboy Escalante
The World Gourmet Summit only reinforced something we have known all along: there's no one quite like Chef Tonyboy Escalante. In a ceremony held in Singapore last April, the annual gourmet event hailed the owner and chef of Antonio's restaurant with the Manitowoc Restaurateur of the Year Award, beating other culinary greats like Alvin Leung of Bo Innovation in Hong Kong and Philip Davenport of Ku De Ta in Bali.
Chef Tonyboy Escalante is also on this list: Top 10 Cutest Chefs.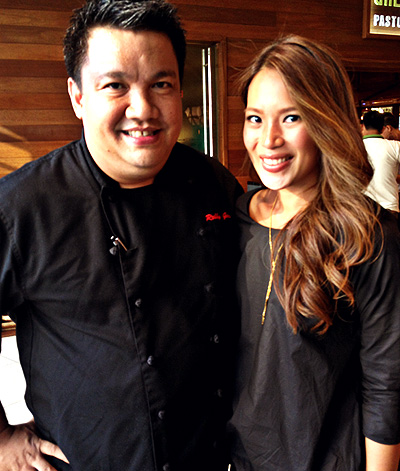 ADVERTISEMENT - CONTINUE READING BELOW
14. Chef Robby Goco
The past year has been a busy one for Chef Robby Goco. First, he opened Green Pastures, which was a runaway hit, and then he revamped CYMA to become a more modern taverna. Still, the culinary trailblazer has more tricks up his sleeve. Apart from a segmented version of Green Pastures in Eastwood, he's planning a trendy Spanish restaurant as well as destination one that takes him back to his roots-Taal, Batangas, where he and his brother Pio will be serving heirloom recipes and native Batangueño dishes in their renovated ancestral home.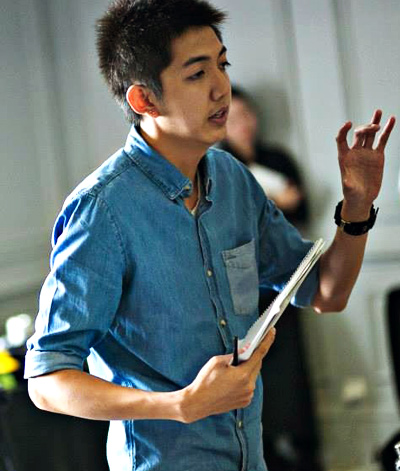 ADVERTISEMENT - CONTINUE READING BELOW
15. Joma Rivera
The man behind The Curator's roster of intoxication beverages beat out 11 other bartenders to represent the country at the recently concluded Diageo Reserve World Class Bartender of the Year finals where he got to compete with 50 of the world's best mixologists.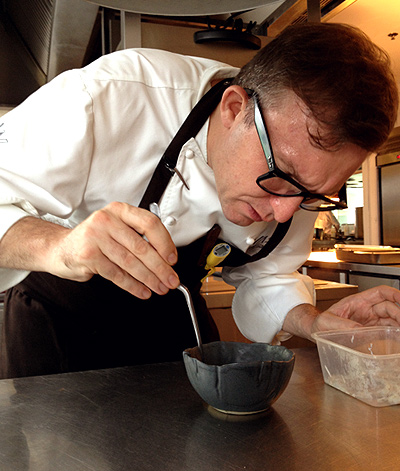 16. Chef Jose Luis Gonzalez
ADVERTISEMENT - CONTINUE READING BELOW
A few months ago, Chef Chele toured the country with friend Julieta Caruso, the former head chef of Mugaritz (No. 6 in the World's 50 Best Restaurants ranked by S. Pellegrino) looking for ingredients to bring back to the well-equipped Vask Gallery kitchen and transform to their fullest gastronomic potential. In one sold-out dining series, the two culinary wizards cooked up Kulinarya, a show that highlighted the best of Philippine produce.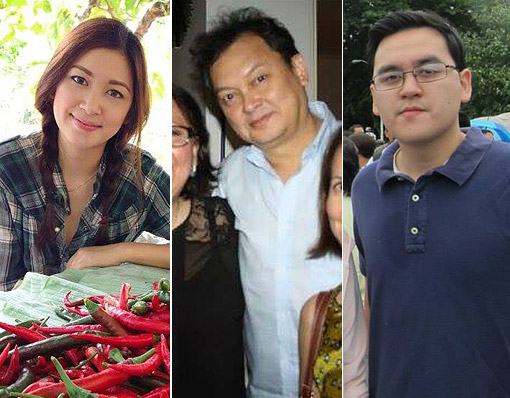 ADVERTISEMENT - CONTINUE READING BELOW
17. The Mabantas
Years ago, patriarch Dixie Mabanta pioneered Mexican food in the country with Mexicali and now, it's become a family affair (they also own Cafe Mediterranean, by the way). Despite the mushrooming of similar restaurants and the recently trendy Fil-Mex fusion, the Mabantas are proving that they set the pace for burritos and especially tacos. El Chupacabra is such a perennially full authentic Mexican experience that it's spawned a black sheep son, El Hijo de Cabra, soon to open in Greenfield District. His children are following in his footsteps as well: Jaco Mabanta is serving up Latin fried chicken in crowd-drawer Señor Pollo while Bianca Mabanta of Aeta Organics is planning a vegan haven.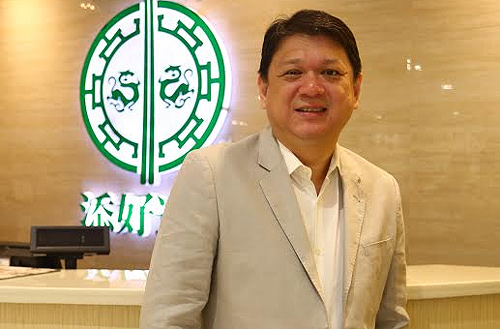 ADVERTISEMENT - CONTINUE READING BELOW
18. Rikki Dee
This mogul is partly responsible for bringing two new restaurant imports to our shores this year. The Todd English Food Hall is a European-inspired specialty food hall offering gourmet food (and it's also the first restaurant to carry the name of an internationally acclaimed chef), while Tim Ho Wan is a Michelin-star Chinese restaurant from Hong Kong. Both restaurants have been steadily drawing crowds, and the latter already has two other branches in the works.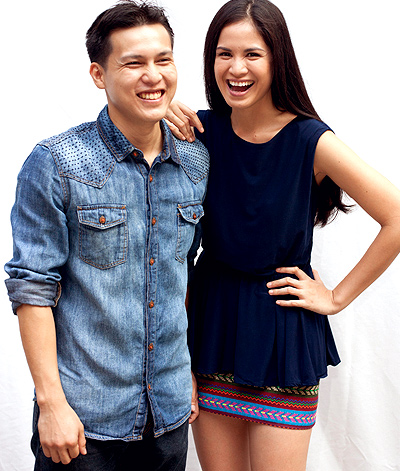 ADVERTISEMENT - CONTINUE READING BELOW
19. Bea Misa and Robbie Crisostomo
This is a young couple on a mission to promote local, er, locally. Their shop, Ritual, is a purveyor of small producers and all things natural. The pair also acts as a bridge between food entrepreneurs and farmers, helping them in whatever way they can, including training and supplying needed knowledge and skills. They're set to open a second shop on Pasong Tamo soon.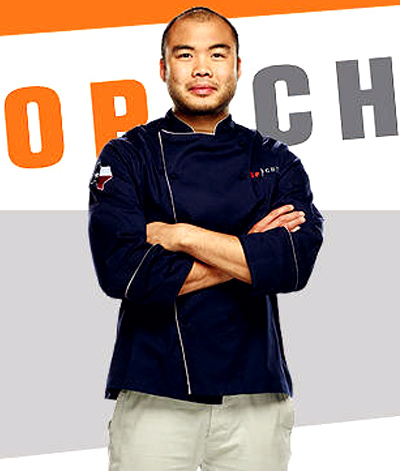 ADVERTISEMENT - CONTINUE READING BELOW
20. Chef Paul Qui
This reality star isn't about to let his Top Chef title go to waste. After bagging the wing, building a cult with his East Side King trailers, and opening his own successful restaurant in Texas, he adds another feather to his already studded cap by being named one of 10 Best New Chefs by the Food & Wine magazine for presenting "a wonderfully unexpected cuisine which mixes Filipino, Japanese, and American influences."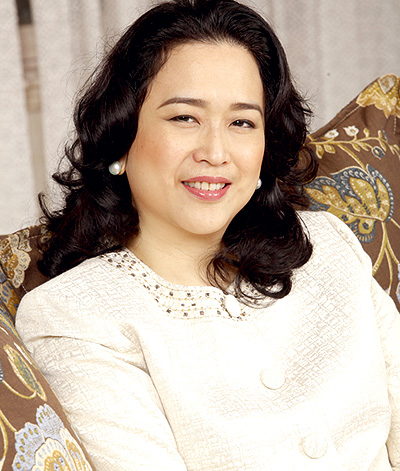 ADVERTISEMENT - CONTINUE READING BELOW
21. Olivia Limpe-Aw
In an industry dominated by men, one woman stands out. Olivia is the fifth-generation and first female chair of the 162-year-old Destileria Limtuaco, which produces Paradise Mango Rum, Amadeo Coffee, and Manille Calamansi Liqueur-all three of which are selling fast here and abroad. She is currently experimenting with a few more local flavors and it won't be long before we can taste her latest concoction.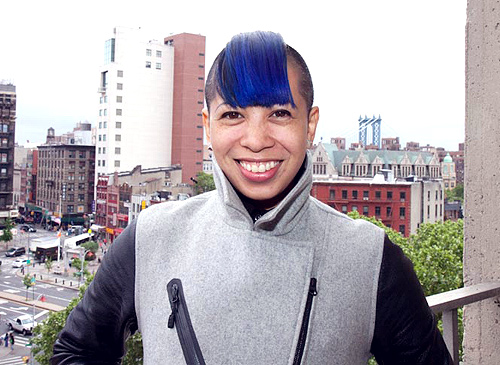 ADVERTISEMENT - CONTINUE READING BELOW
Photo from The Chef's Connection
22. Chef Yana Gilbuena
An ambassador of Filipino cuisine in the US, self-taught chef Yana Gilbuena began the Salo Project last March. She's touring the country for the next 50 weeks to host pop-up dinners showcasing Filipino dishes. Armed only with a set of knives, the gutsy chef will be sourcing local ingredients in between cities. Her story has already been picked up by CNN and CNBC News.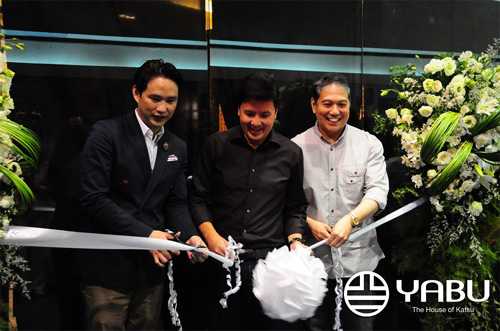 ADVERTISEMENT - CONTINUE READING BELOW
Photo from Yabu's website
23. The Yabu Group
You could attribute the country's katsu craze to this group. Up to now, Yabu (no matter the branch) constantly has long lines and full tables. Their deep-fried meats are habit-forming, yes, but John Concepcion, Steve Tan, and Gerry Santos are about to break the habit they themselves created with a new delicacy to enjoy. The group may be a bit tardy to the party, but by bringing in one of the world's top ramen chains, Ippudo, we realize that the party is just about to start.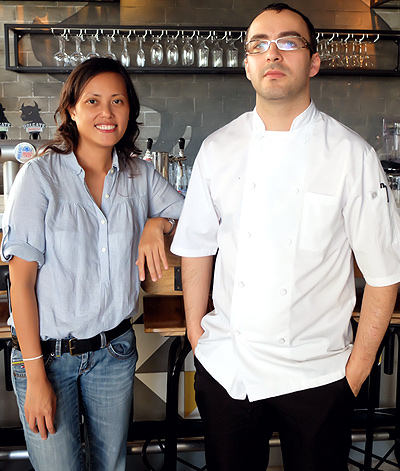 ADVERTISEMENT - CONTINUE READING BELOW
24. Chefs Tricia Macdonald and Carlos Rodriguez Garcia
There was always some reason to go to the South: a bowl of ramen, a slab of steak, but The Black Pig breathed a new kind of life into that part of the city with its interpretation of European cuisine. Since its December opening, the restaurant has been steadily gaining momentum; word got out, and there was no stopping the heards of hungry men and women from trooping to Alabang and waiting to get a table. Black Pig's dishes are some of the more beautiful and delicious-from the breads and sliced-upon-order charcuterie to the truffle tortellini, roasted pork belly, and veal sweetbreads-Instagram will ever see.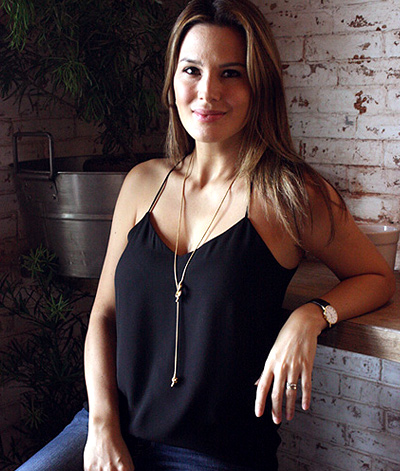 ADVERTISEMENT - CONTINUE READING BELOW
25. Bianca Araneta
She's not asking you to change your dining lifestyle, she's not even asking you to replace your entire pantry with superfoods and healthy juices. Bianca is simply inviting you to eat and live more conscientiously. The Wholesome Table is a stepping stone to something much cleaner with its sampling of the healthy dishes that she and her family have been enjoying at home for years. It's not the flavor-free, diet kind of food, but a more nutritious, delicious, and toxin-free alternative.
Photos courtesy of Angelo Comsti, Maita Quesada (Black Pig), Visions and Expressions (Rikki Dee), Charisse Chiudian (Norbert Gandler), Daniel Mabanta (Mabanta Family); by Sasha Lim Uy (Bianca Araneta), Sonny Thakur for Entrepreneur (Bea Misa and Robbi Crisostomo)
Share this story with your friends!
---
Help us make Spot.ph better!
Take the short survey
Load More Stories