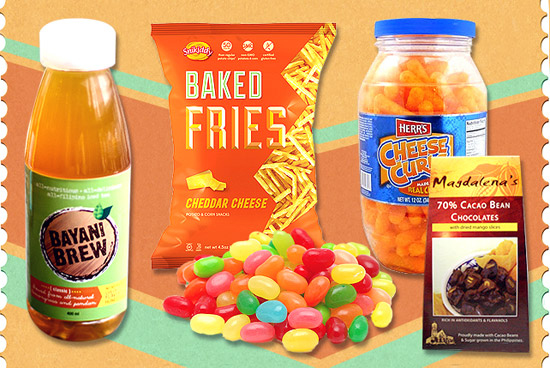 (SPOT.ph) The best way to make a long weekend productive is to enjoy yourself. Sometimes it's a road trip, sometimes it's somewhere farther, and sometimes, it's just at home with a blanket and a few choice DVDs. The last one seems like a bummer compared to a surfing escapade or diving with sharks, but you can make your movie-watching more fun with snacks that are couch-potato-tested.
ALSO READ: 10 Movie Franchises to Marathon Over the Long Weekend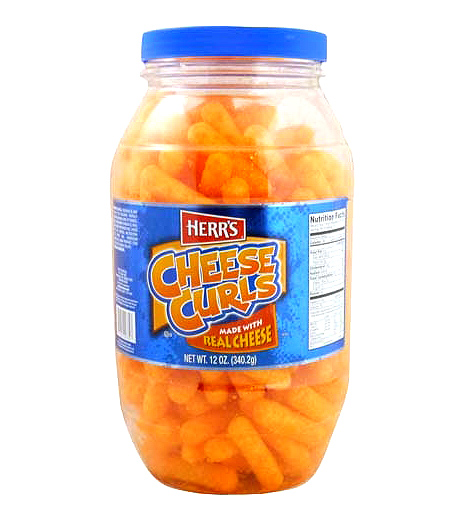 1. Herr's Cheese Curls Barrel (P229.95)
Soft, puffy, cornmeal snacks in a salty cheese flavor? Yes! Have it by the barrel for a daylong crash course on your favorite series. Tip? Try not to change the channels too much. You wouldn't want a cheese-stained clicker.
Available at S&R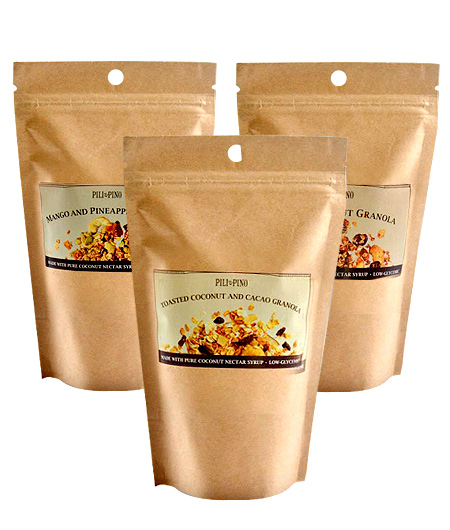 ADVERTISEMENT - CONTINUE READING BELOW
2. Pili & Pino Granola (P120/150 grams)
If you're planning to go from Steel Magnolias to Eat, Pray Love, you might as well enjoy your day with Julia Roberts in a calorie-friendly fashion. These addictive snacks come in flavors like Banana and Cacao, Toasted Coconut and Cacao, Mango and Pineapple, Jackfruit, and Cranberry Nut. Pretty brown, resealable packs make them convenient for storage.
Pili & Pino is available Echostore outlets, Human Nature, Sofitel Philippine Plaza, and on www.tastecentral.com.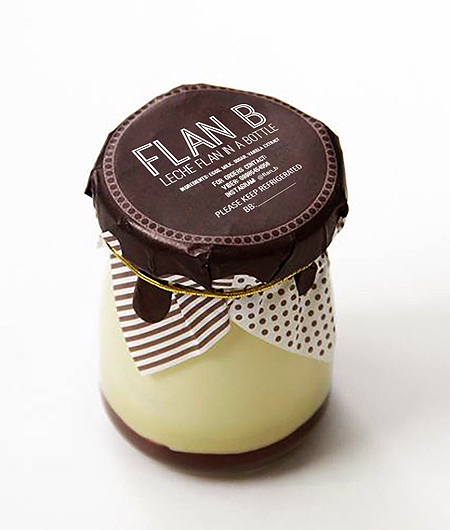 3. Flan B (P120/jar)
Match your sugary rom-com-a-thon with equally sweet treats: silky and beautifully balanced leche flan. This Filipino dessert comes in tiny jars that make for a neat and convenient couch-eating experience.
For orders, contact Flan B at 0916-343-8811.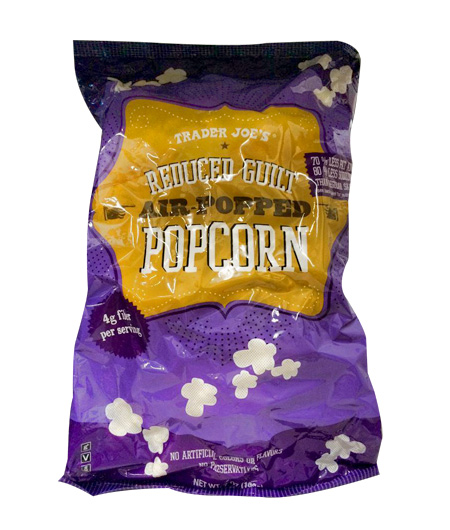 ADVERTISEMENT - CONTINUE READING BELOW
Recommended Videos
4. Trader Joe's Reduced Guilt Air-Popped Popcorn (P240)
Jennifer Love Hewitt gingerly enters an empty corridor, looking around as though she's expecting something. She breathes a sigh of relief. So do you. She turns around and-there he is, appearing out of nowhere! A cloaked figure, with his arm raised and holding a giant hook. She yells, so do you. Your cheese doodles are thrown in the air when you're caught off guard by the throbbing soundtrack. Your slasher-flick weekend is ruined because you're busy washing the orange stains off your mom's pristine couch. Next time, stick to popcorn, which is manageable and easy to clean, perfect for horror-movie thrills.
Available at The Food Bin, 201 Katipunan Avenue Extension, Blue Ridge, Quezon City (behind Wham!); and Kalayaan Avenue, Makati City.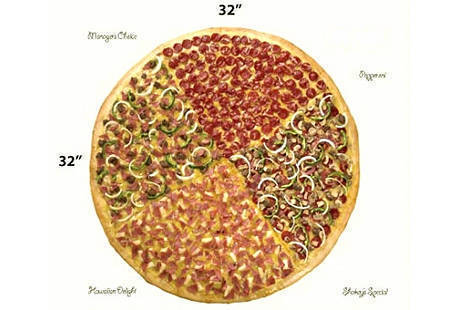 Diagram of Shakey's 32-inch pizza
5. Oversized Pizzas
Hanging out with the boys and going all, "Die hard!"? What better way to relive '90s action glory than with pizza? Get them oversized to last you and your buddies the entire night. Check out SPOT.ph Round-Up: Where to Get Giant Pizzas in Manila.
ADVERTISEMENT - CONTINUE READING BELOW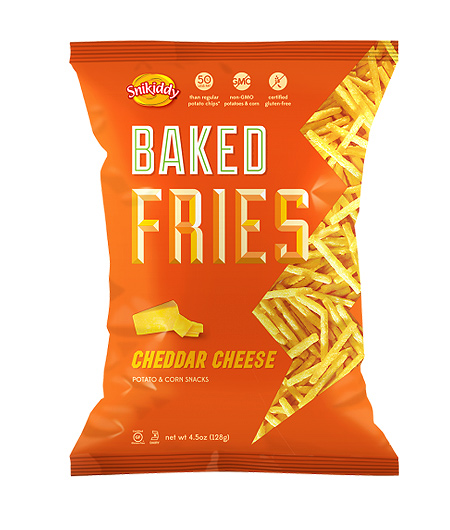 6. Snikiddy's Cheddar Cheese Fries (P168)
When precious movie minutes are beckoning, who has time to peel, slice, and fry potatoes? Do the next best, not to mention fastest, thing: Snikiddy's crunchy and flavorful cheese fries. They're baked and made with corn, but we're not being technical here. The eight Harry Potter films are waiting.
Available at Healthy Options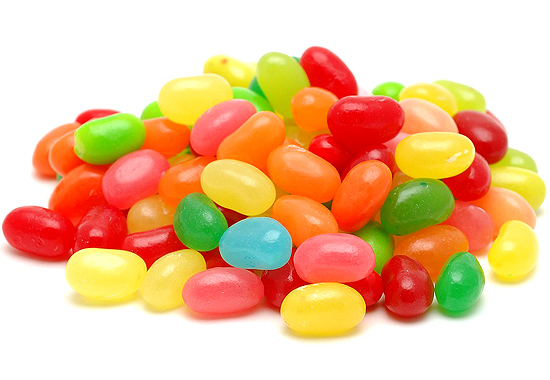 ADVERTISEMENT - CONTINUE READING BELOW
7. Jellybeans (P99/100 grams)
Jellybeans. Sugary stuff that don't require any existential contemplation to appreciate. The movie match? Chick flicks-from Titanic to Clueless to Romy and Michele to White Chicks. End your movie on a high, a sugar high.
Available at Candy Corner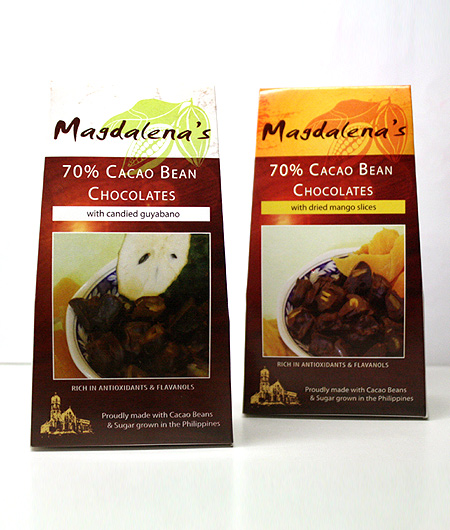 8. Magdalena's Cacao Bean Chocolates (P100/pack)
The sweet treat uses cacao beans from Magdalena, Laguna, to coat dried mangoes, candied guyabano, and roasted nuts, turning them into rich but healthy, artisan bon-bons that are proudly local. With its 70% cacao concentration, each yummy nibble is bold but not cloying, with the sweetness from the fruit coming through just fine.
Magdalena's Cacao Bean Chocolates are available at Cha Dao Tea Place branches, EchoStore outlets, Connie's Kitchen, Down to Earth, and Our Kitchen by Manila Catering. For orders, contact Magdalena's at 0999-700-7700.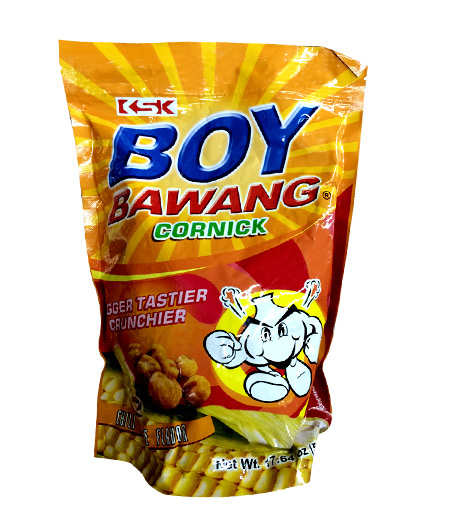 ADVERTISEMENT - CONTINUE READING BELOW
9. Boy Bawang (P106/500 grams)
Soul-searching via film? Enjoy your unlimited Boy Bawang for those special "me time" days when you don't have to worry about garlic breath.
Boy Bawang is available in grocery and convenience stores.
Warning! The next item is for hardcore movie marathoners only. To be used only in cases of the LOTR Trilogy (extended edition), Lav Diaz films, Sherlock, or the entire CSI franchise.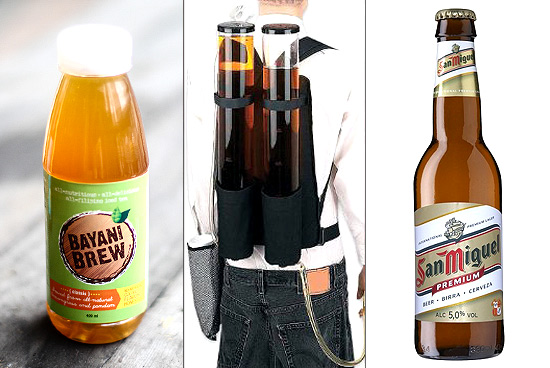 10. Your choice of beverage in a dual-tank backpack (P2,800)
Who needs a beer helmet when you have this fashionable dual-seven-liter tank knapsack? It has a spill-free nozzle that you can use to conveniently pour your beverage into a cup! Stay classy. Fill one with Bayani Brew (P49.75/bottle, P199.75/pack of four), another with soda, or better yet, load up on the beer! Make sure to hit pause for bathroom breaks.
Bayani Brew is available at Human Nature. Dual-tank backpack is available at Bar Kitchen Depot.
ADVERTISEMENT - CONTINUE READING BELOW
ALSO READ: 10 Movie Franchise to Marathon Over the Long Weekend
Share this story with your friends!
---
Help us make Spot.ph better!
Take the short survey
Load More Stories