Lung Hin
44/F Marco Polo Manila, Meralco Avenue, Ortigas, Pasig City
Contact: 720-7777 local 6621
Open daily from 12 p.m. to 2:30 p.m. and 6 p.m. to 11 p.m.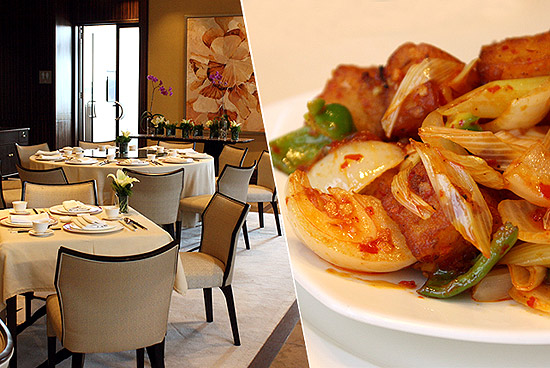 (SPOT.ph) The whole "all that glitters isn't gold" concept is completely lost on Lung Hin, Marco Polo Manila's signature Chinese restaurant. What they have is actual gold-on their hakao (P220), like four little crowns on top of the glossy white pillows bursting with plump, fresh shrimp. Consider it an introduction to the kind of luxurious Chinese food you'll find on the menu.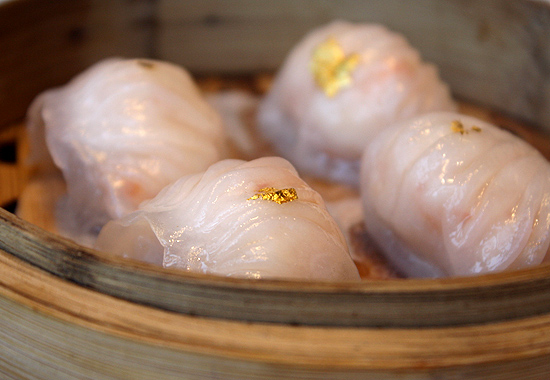 ADVERTISEMENT - CONTINUE READING BELOW
Hakao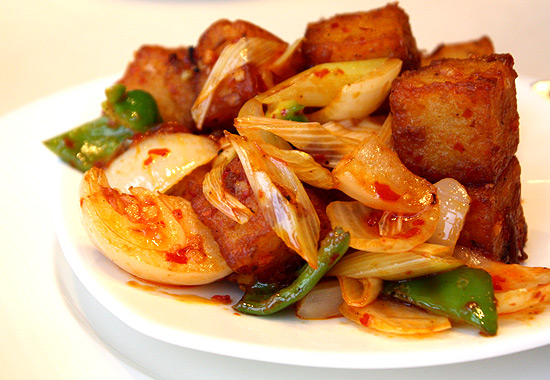 Pan-fried Radish Cake with XO Sauce (P220)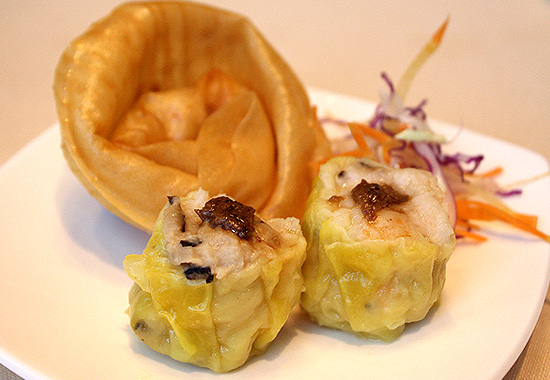 One of the options for the Taipan lunch: Siomai and Deep-fried Wantons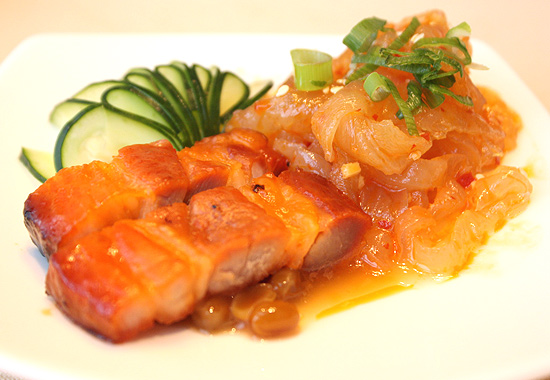 ADVERTISEMENT - CONTINUE READING BELOW
Recommended Videos
The other? Barbecued pork with honey and chilled jelly fish
Not everything is gold, obviously. The traditional beef and bokchoy (P680) pair, where cubes of soft, glistening, brown beef are sautéed with dill and shallots, finds posher development with pieces of heavenly foie gras. Flavorful deep-fried wantons (P180) have been made over to look like large imposing thrones on the plate, and the siomai (P220), the constant subject of everyday Chinese cuisine, wears truffle like the girl-next-door living a Cinderella dream.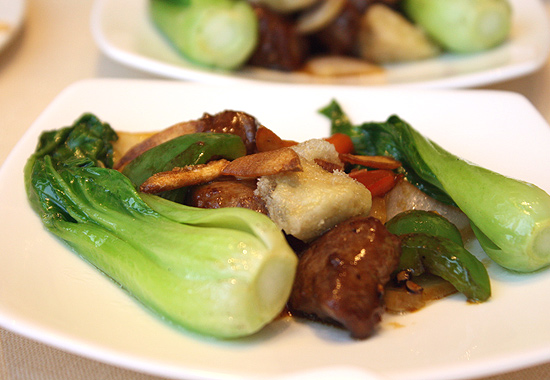 This is the serving size for the sauteed beef in the five-course Taipan set meal.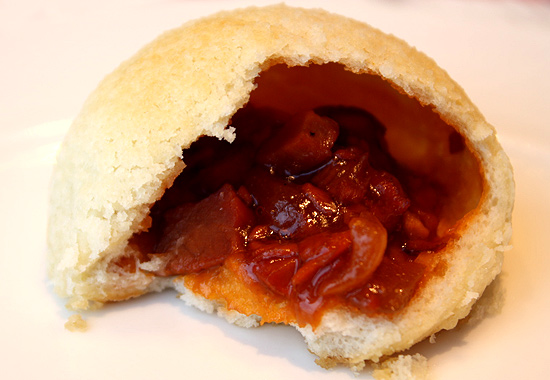 ADVERTISEMENT - CONTINUE READING BELOW
The inner workings of the pork bun...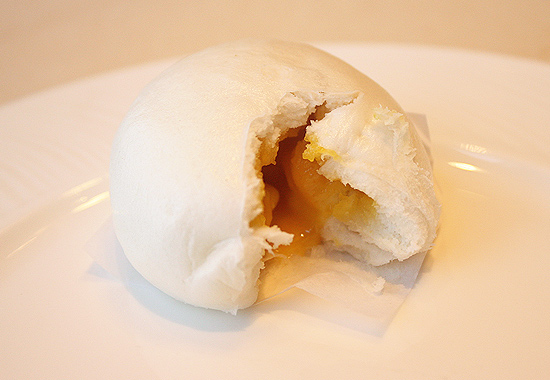 Likewise, the Custard Bun
Pork buns are all the rage lately. Lung Hin has them: airy, pale-yellow buns (P220) the size of golf balls, and packed with steaming hot barbecued pork that's only slightly sweet. Dim Sum Chef Ka Ming Pun came from Yung Kee, a Michelin-starred restaurant in Hong Kong, and he knows his dim sum well. His Steamed Custard Bun (P180) is the closing argument to those unconvinced. The pillowy mantou bursts with the slightest provocation, revealing elegant, creamy gold custard like a secret too exciting to keep.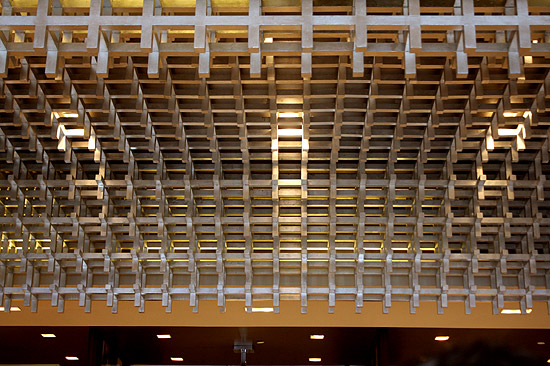 ADVERTISEMENT - CONTINUE READING BELOW
Dragon scales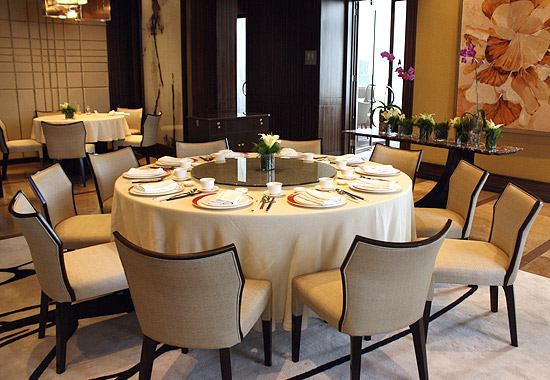 Family-style setups, with more intimate seating at the perimeter. Lung Hin also has private rooms for functions.
Lung Hin, which translates to "dragon's pavilion," is an open, sophisticated expanse with intricate metalwork stretching over the ceiling to imitate dragon scales-it's compared to "being embraced by a dragon." It sounds like a traditional Chinese aphorism, but Head Chef Yeungkwan Cheng uses Chinese staples and spins them to a decidedly modern interpretation.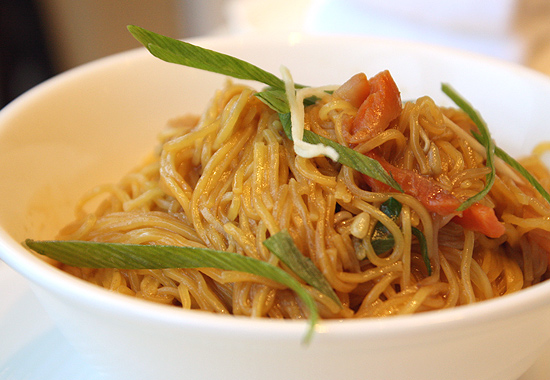 ADVERTISEMENT - CONTINUE READING BELOW
Braised Pork Noodles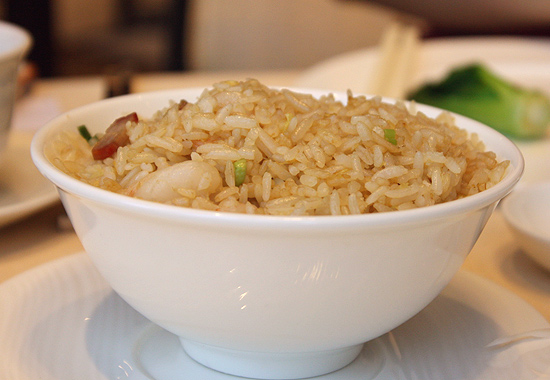 Yang Chow Rice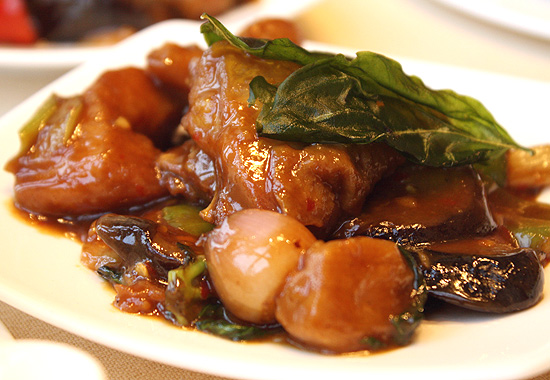 Stewed Spicy Herbed Chicken (P780) is served in a hot pot for a la carte orders.
For instance, the Taipan Set Lunches (P1,880++/two persons) offers a five-course meal in more conservative tasting portions instead of the usual family style. Marco Polo Manila assistant food and beverage director David Chua admits that the miniaturized servings took the more traditional Chinese guests some getting used to. On the day of our visit, however, they were there, enjoying the view of Corinthian Gardens from the 44th floor with deeply flavored Yang Chow fried rice (P480) and braised barbecued pork noodles (P380) slinging the spiced notes of ginger and spring onions. The adjustment is only as hard as adapting to not having as much as you like. Who wouldn't want foie gras with their beef?
ADVERTISEMENT - CONTINUE READING BELOW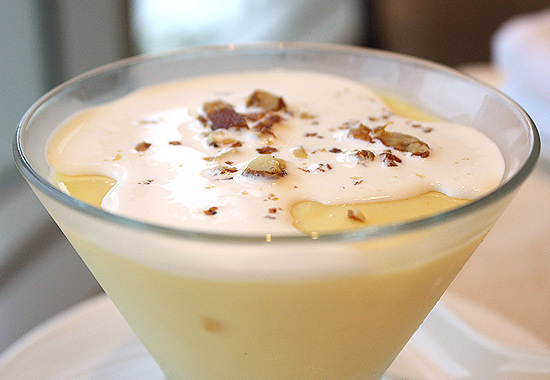 When you need a break from Mango Sago, try this light and creamy Mango Pudding (P250) with almonds.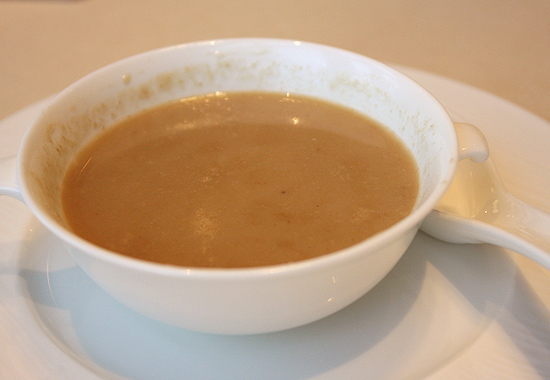 Cold days deserve hot desserts: Walnut Cream (P200)
Taipan set lunches are available from 12 p.m. to 2:30 p.m. (Monday to Friday).
Share this story with your friends!
---
Help us make Spot.ph better!
Take the short survey
Load More Stories