CHECK IT OUT: SM Mega Food Hall at Mandaluyong City
Da.u.de is back. Check out our other haunts at "food on five."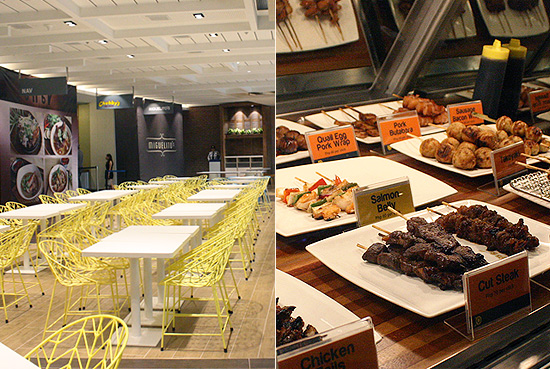 (SPOT.ph) Ippudo, Tuan Tuan Chinese Brasserie, Linguini Fini, Osaka Ohsho...the number of places to eat at SM Mega Fashion Hall continues to grow. Still, there is something appealing about a communal place that puts together more variety, more choices. You know, when you're a big group with different cravings but you all want to eat together. A food court solves that situation, and SM Mega Fashion Hall has come up with their own for those who can't be bothered to go five floors down to the basement of Mega A.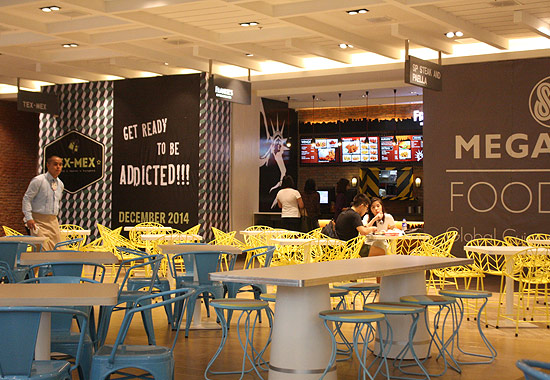 The new Mega Food Hall is similar albeit smaller to SM Aura Premier's Food on Four. Though most eateries are still closed, there's a small but varied selection of eateries that are noticeably from already established franchises. The seating area is wide, open, and bright with blue and yellow chairs that create an aspect of whimsy.
ADVERTISEMENT - CONTINUE READING BELOW
We list the places that you should get excited for: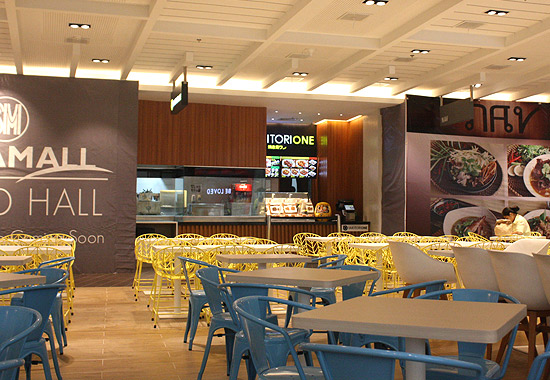 CONTINUE READING BELOW
Recommended Videos
1. NAV
The formerly Kapitolyo exclusive has a bold, unapologetic approach to Thai fare. Think you have what it takes to muster the spice of Thai food? Try Nav. For this food-court version, Chef Francis Lim, Marlo Naval, and Janus Naval are allowing customers to customize their meal by mixing and matching the items they can have for their order.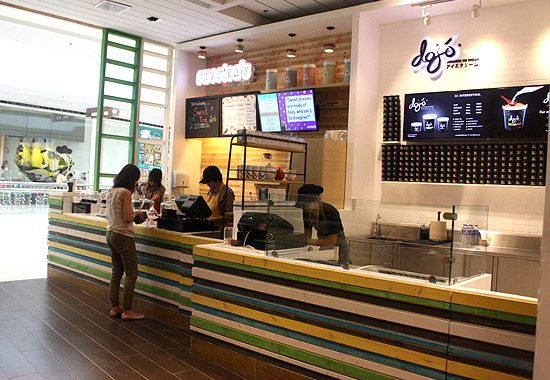 ADVERTISEMENT - CONTINUE READING BELOW
2. Dojo Dairy*
One of our many favorite ice cream brands has finally left the confines of Little Tokyo, and branched out to a mall with their own stand. It's justice for those who deserve to taste their creamy emulsifier-free ice cream in classic Japanese flavors like Black Sesame, Wasabi (theirs is the best attempt), Green Tea, Miso, Seaweed, and more.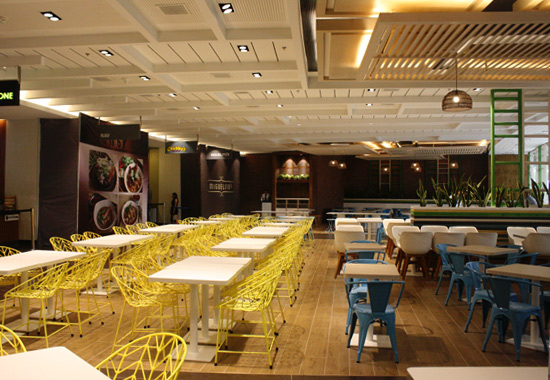 3. Chubby's Rib Shack*
Who doesn't love ribs? Vegetarians (and the like), you don't count. This diner serves comfort food with special flair for yummy racks that are perfect with, what else, rice. Prepare to make a delicious mess as you gnaw on the bones of these sweetish, savory delicious ribs that no one can get enough of. The best part is that when your plate is empty, you can still have fun licking the traces off your fingers.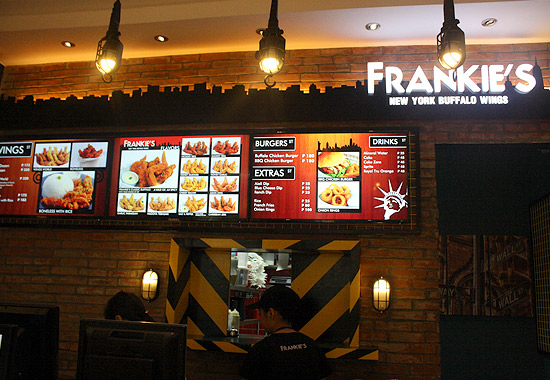 ADVERTISEMENT - CONTINUE READING BELOW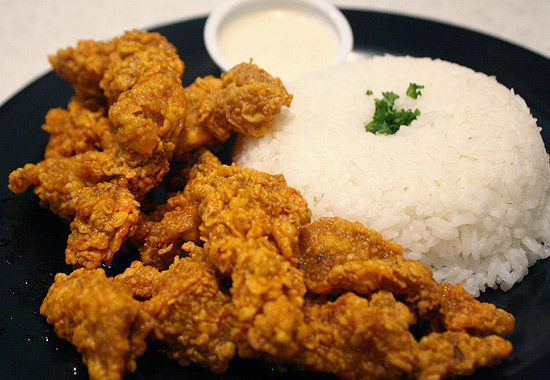 4. Frankie's New York Buffalo Wings*
From ribs to wings, SM Mega Food Hall has you pretty much covered in the world of hand-held, saucy comfort food. Crispy fried wings and tenders are doused in a sauce of your choice and a dip that you personally find most compatible. The traditional partner, blue cheese, is on the mild side, so don't hesitate to get it if you're afraid of the pungent flavors staying with you for the rest of the day.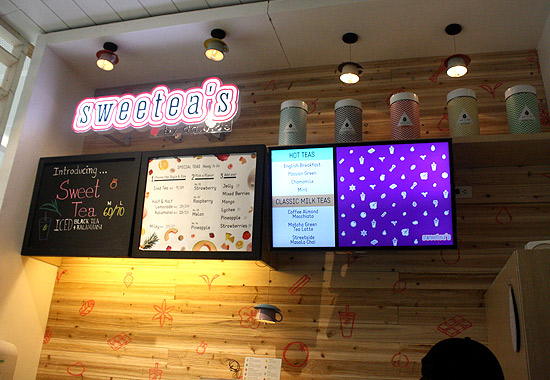 ADVERTISEMENT - CONTINUE READING BELOW
5. Sweetea's by da.u.de*
If you're like us and you're missing those authentic and amazing tea blends from that little corner in Bonifacio Global City, then you just got luckier because da.u.de is back-or its little sister anyway. Owner Renee Sebastian doesn't have her amazing savory fare here, but she has a bevy of fruit-infused milk teas, hot teas, and DIY teas made specifically with the customers' preferences.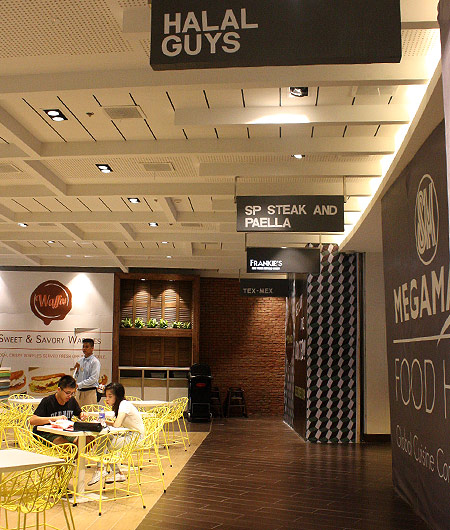 6. Halal Guys
Ever heard of the famous food cart in New York? The one that's causing many hotdog carts to go out of business? The word we got is that this is a franchise of that very famous crowd draw. The food is essentially chicken and rice, gyros, and that mysterious white yogurt sauce that has many New Yorkers pledging allegiance. If it's not exactly that brand, we do hope it's close.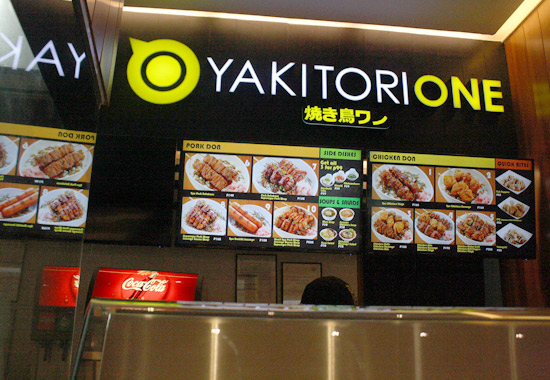 ADVERTISEMENT - CONTINUE READING BELOW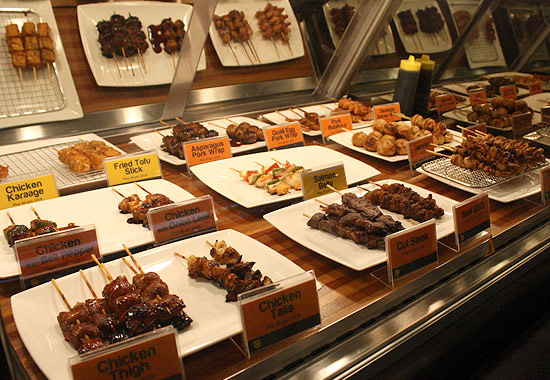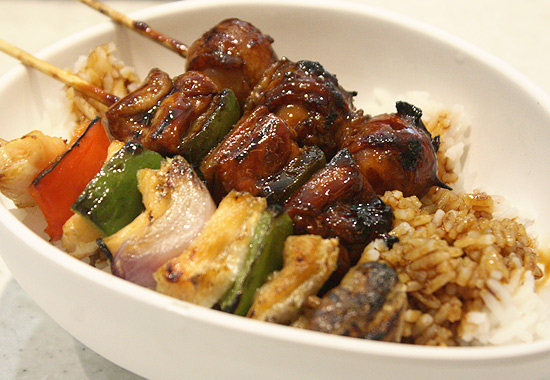 7. Yakitori One*
This place already has a pretty solid following in SM Aura Premier's Food on Four. The big selection of flavors, ranging from pork, quail, and a manual of ways you can grill chicken, offers convenient eats on skewers for those looking for something quick and easy.
ADVERTISEMENT - CONTINUE READING BELOW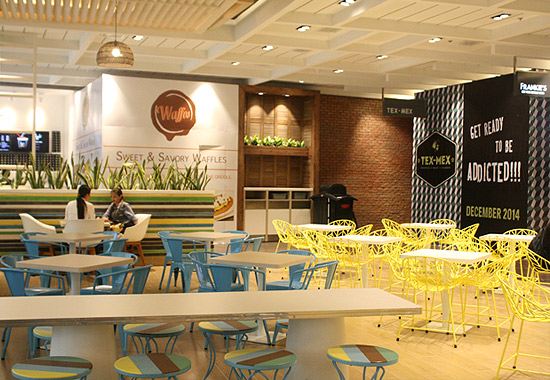 Other restaurants to look forward to are Waffos, Miguelito's, SP Steak and Paella, and Tex-Mex.
*Already open
Share this story with your friends!
---
Help us make Spot.ph better!
Take the short survey
Load More Stories