New Restaurant Alert: Skull and Bones at UP Town Center, Quezon City
The group behind Borough has just made college food better.
Skull and Bones
2/F UP Town Center, Quezon City
Contact: 0916-220-1668 
Open daily from 11 a.m. to 10 p.m.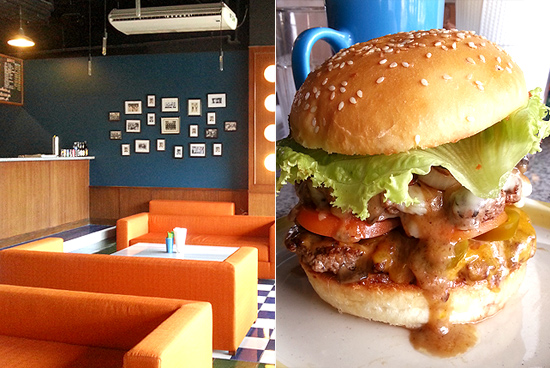 (SPOT.ph) The menu has Spaghetti-O's (P290). Or rather, Spaghetti-O's if it was cooked by a real chef, using real ingredients, and producing flavors devoid of that metallic whiff of packaging and preservatives.
ADVERTISEMENT - CONTINUE READING BELOW
CONTINUE READING BELOW
Recommended Videos
Chef Cuit Kaufman makes Skull and Bones, the new den of a restaurant in UP Town Center, your dream school cafeteria come true: the kind of grub you carelessly scarfed down in college, but improved, authentic, healthi-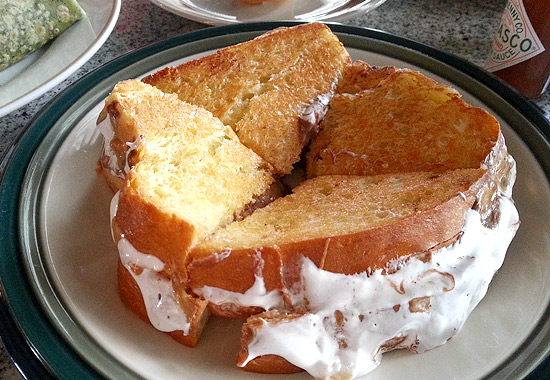 Fluffernuteller
Maybe not healthier. Chef Cuit fries his Fluffernutter sandwiches (P150) for good measure. And if the traditional medley of peanut-butter and homemade marshmallow fluff isn't enough of a decadent draw, he's come up with an even more sinful concoction: Flutternuteller (P200), adding Nutella to the mix. Both versions are pan-fried, gooey richness oozing out from the sides, with the heavenly flavors anchored in the generous and gracious amount of butter on homemade brioche slices.
ADVERTISEMENT - CONTINUE READING BELOW
Chef Cuit, Patrick Santos, and the rest of their team have presented comfort food from nearly all angles-laidback grub (Borough), pizza and its universal relief (Nolita), grab-and-go conveniences (LES Bagels), and even luxurious cheats (The Bowery)-but Skull and Bones features even more familiar fare than what they've put together in their other restaurants.
"We used to eat a lot of packaged food. We took that and made it homemade," says Chef Cuit. "It's all about what we used to eat in college."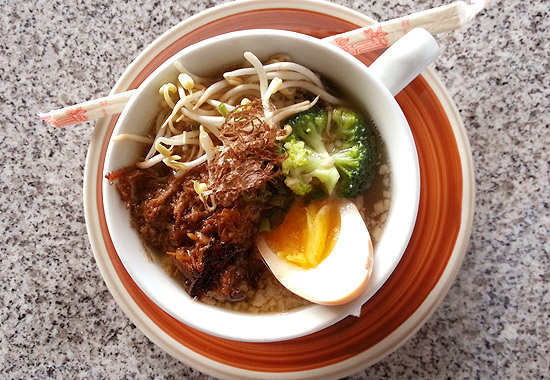 ADVERTISEMENT - CONTINUE READING BELOW
Gingered Pork
Chef Cuit has come up with his own version of cup noodles: ramen in a cup, smaller than what you get in actual ramen houses, but enough for a quick nosh. It's made in-house, complete with an ajitama egg, broccoli, and stock that simmered for hours until the flavor of ginger, in the Gingered Pork (P260), fully immerses itself into every chopstick-full. The positive? No MSG.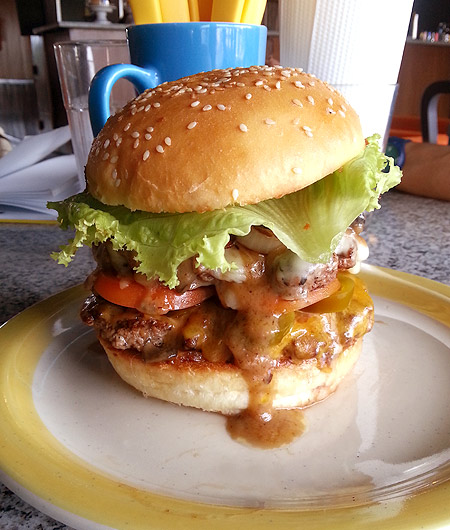 ADVERTISEMENT - CONTINUE READING BELOW
Skull Crusher
The signature burger, Skull Crusher (P550), is a jaw exercise: a homemade sesame-seed-sprinkled brioche bun with a pair of five-ounce beef patties, fat slices of tomato, pickles, wedges of onions, smoked bacon, romaine, and a blanket of melted cheddar and mushroom gravy. A bit of heat comes through from embedded bits of jalapeño. It's straightforward, each element clearly articulated.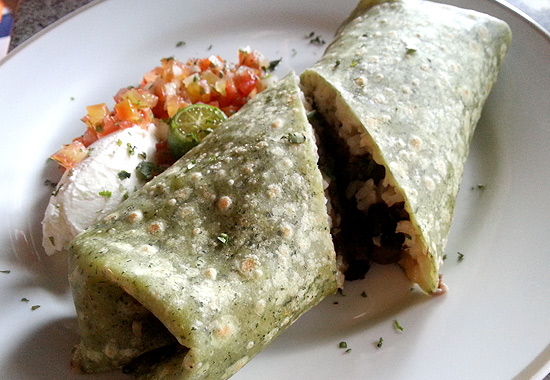 ADVERTISEMENT - CONTINUE READING BELOW
Steak and Chimichurri
Putting the classic combination of steak and chimichurri in a burrito (P420) just made it easier to consume. Chef Cuit makes it a point to give customers what they expect from reading the menu: a big disc of spinach tortilla tucking together brown rice, large chunks of tenderloin, chilies, cilantro, a bit of white wine, and generous amount of beans. He makes his own sour cream, and it's noticeably thicker, almost as if it was clotted.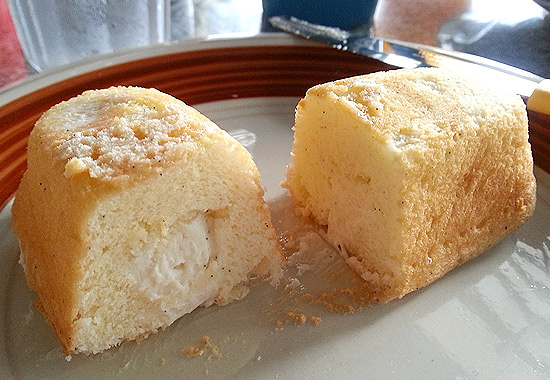 ADVERTISEMENT - CONTINUE READING BELOW
Twinkies
Chef Cuit has developed a reputation for his generous portions and pushy flavors, but it's in dessert where he shines the most. You can tell: Every item under the dessert section is marked as a bestseller. His approach is precision behind the hearty comfort, profiles that are intense but defined. His homemade Twinkies (P100), for example, may be better than the actual Hostess inspiration. Instead of a muddled sugariness, his spongy logs have not-too-sweet marshmallow cream. Unlike the other options on the menu, this one is not for sharing.
The teal and tangerine lounge is all about aspiration and nostalgia. Photos, books, and various school memorabilia are from Patrick's and Chef Cuit's own collections. "It's not just for students. We want people to come in here and reminisce, and go 'When I was in college...'" He talks about Neighbors and Van Wilder, and all those other movies that broadcast the party-hopped life of college fraternities. "It's like that North American college experience that people here want to have but can't."
ADVERTISEMENT - CONTINUE READING BELOW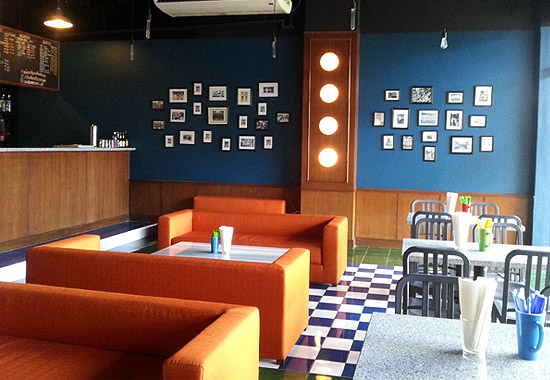 The color scheme is somewhat jazzy.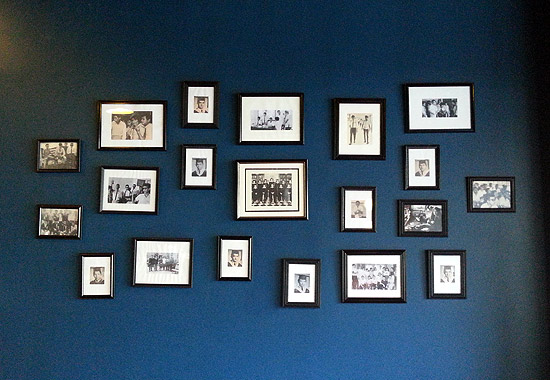 ADVERTISEMENT - CONTINUE READING BELOW
Photos from Patrick, Patrick's dad, and Chef Cuit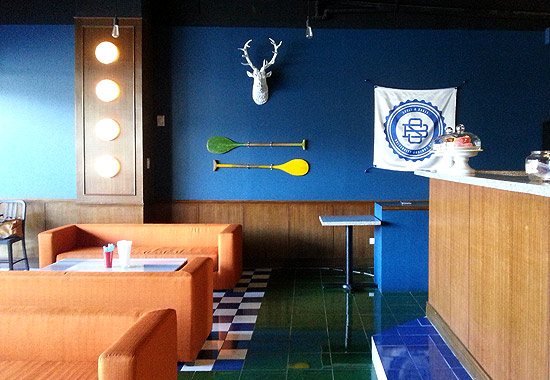 The ideal clubhouse
Patrick decidedly calls it a "clubhouse" though, to keep it free from connotations, but Skull and Bones is, essentially, a place for hanging out; a game room at the far end of the space is even in the works.
ADVERTISEMENT - CONTINUE READING BELOW
But the menu is what will sustain you for long, lingering hours of study and chitchat, and post-exam celebrations. And the curiosity for the ones you're too full to order is what will keep you coming back.
Load More Stories