Top 10 "Healthier" Potato Chips to Snack On
Reduced fat, MSG-free, zero cholesterol-you know we're there!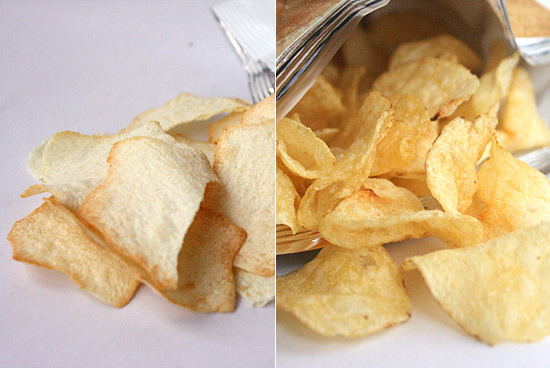 (SPOT.ph) January 1 is over. Are you still holding on to that healthy and fit resolution? Probably, probably not. Perhaps you're hanging on by a thread, awake at night trying to push aside cravings. The simple solution before going all cold turkey is to find a compromise-between bad and good habits, old lifestyles and potentially new ones.
Our love of chips has yet to be curbed because we found 10 delicious and addictive compromises that try to put our health on the forefront. Okay, it's not the same as eating greens, but it's definitely a start.
This list is ranked according to flavor and addictiveness.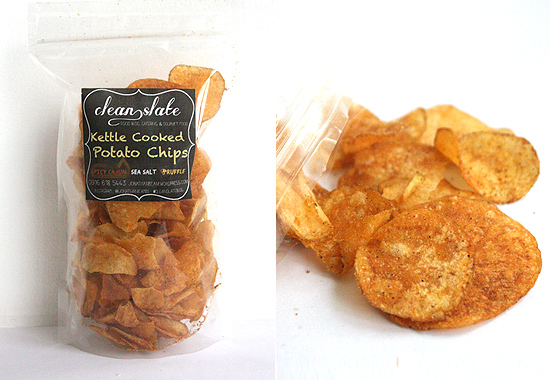 10. Clean Slate's Kettle Cooked Potato Chips in Spicy Cajun (P150)
This Huffington Post article will tell you that the difference between regular chips and kettle-cooked ones in terms of health benefits is marginal at most. The lower temperature used to cook the latter simply lessens the "damaging free radicals"-unless of course a healthier type of oil or starch is used. Jonathan Beam himself describes his own potato chips as "greasy, thick, crisp." His wavy skin-on potato slices are fried twice, in varying temperatures, to develop that loud crunch. Among his four flavors, it's the Spicy Cajun-his personal favorite-that has us hooked as well. The bold blend is a medley of paprika, cayenne and black peppers, thyme, garlic, onion, oregano, and garlic. It has the perfect proportions of tanginess and sweetness, but with a spicy tail end.
ADVERTISEMENT - CONTINUE READING BELOW
Clean Slate participates in several food fairs. Follow them on jonathanbeam.wordpress.com. For orders, contact 0916-618-5443. //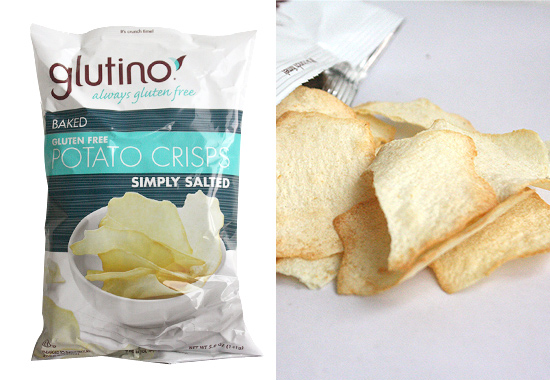 CONTINUE READING BELOW
Recommended Videos
9. Glutino Simply Salted Potato Crisps (P220)
Glutino mentions the term "gluten-free" twice on the front packaging and four more times on the back-as if to really drive home that message. The "Simply Salted" crisps are baked in the oven, reducing the use of oil. Looks-wise, they resemble Jack and Jill's Piattos, but with a texture that's closer to the local galletas (those delicate, flat, round biscuits that crackle with the lightest touch). The flavor is mild, almost too subtle. We can imagine smearing some salsa over these babies.
Available at Healthy Options. Click here for a list of branches.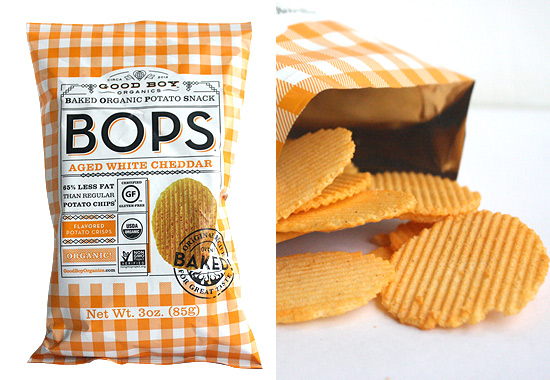 ADVERTISEMENT - CONTINUE READING BELOW
8. Good Boy Organics' Bops in Aged White Cheddar (P199)
Those who are averse to the flavor of aged cheese might require some adjusting. The cheese flavor is neither salty nor sharp; it's actually a bit pungent-an acquired taste, we tell you. Instead of MSG, it uses a special gluten-free yeast extract, which is a spice blend made from corn. Good Boy is certified organic, gluten-free, and promises to have 65% less fat than your average tater chips. They use real potatoes, which are not genetically modified, and oven-baked to crunchy crisps. Be wary though, they do tend to go stale pretty fast.
Available at Healthy Options. Click here for a list of branches.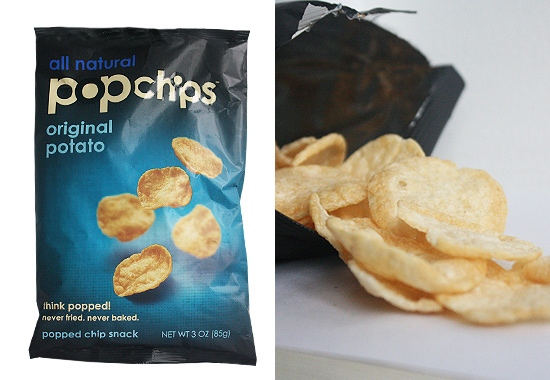 7. Pop Chips in Original Potato (P139)
The statement at the back of the package "All the flavor, where's the fat?" caught our eye, and we knew this was the kind of snack that we could lose ourselves (and our diet)  in. Instead of frying or kettle-frying ("unhealthy") or baking ("undelicious"), these "all-natural" potatoes are sliced thinly, put under heat and pressure, and then they become these starchy, crunchy chips. The texture is unconventional, almost spongy underneath that soft crunchiness. Think kropek but infinitely more defined in terms of flavor. Pop Chips are certified gluten-free and vegan.
ADVERTISEMENT - CONTINUE READING BELOW
Available at Rustan's Supermarkets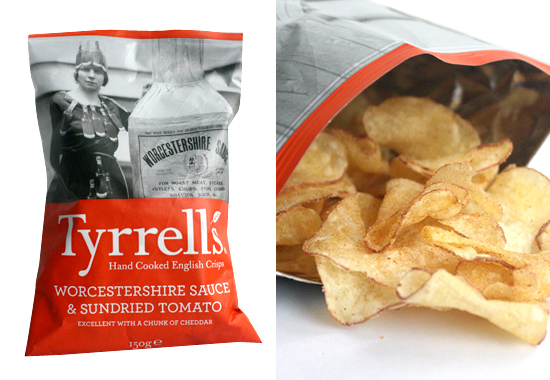 6. Tyrell's Hand Cooked English Crisps in Worcestershire Sauce and Sundried Tomato (P140)
This one is especially savory: a bit tart here, a bit briny there. The taste of Worcestershire sauce doesn't exactly stand out, but for something that promotes a healthy alternative, there's enough flavor to satisfy your standard couch potato. Tyrell's doesn't go all out with their health benefits-perhaps because the taste is intense enough for it not to matter-but read the lower left corner at the back. These chips are gluten-free, vegetarian-friendly, with no artificial ingredients whatsoever. They even offer advice on how to enjoy these snacks with a funny alternative five-a-day lifestyle plan: "a fish finger, a sausage sarnie, a lazy kickabout, a cheese and pineapple 'kebab', and a well-deserved pack of proper English crisps."
Available at major grocery stores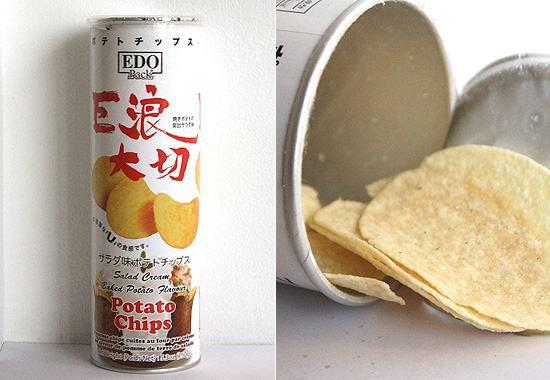 ADVERTISEMENT - CONTINUE READING BELOW
5. Edo Pack in Salad Cream Baked Potato Flavor (P89.75)
How often are you going to find salad-flavored potato chips? There's a spring in every bite of these Pringles-looking treats: a bright tang from the seasoning that very much resembles sour cream. The chip itself is very thin-better not shake the box too much lest you end up with crumbs-and very crisp.
Available at Rustan's Supermarket and Daiso stores (price may vary)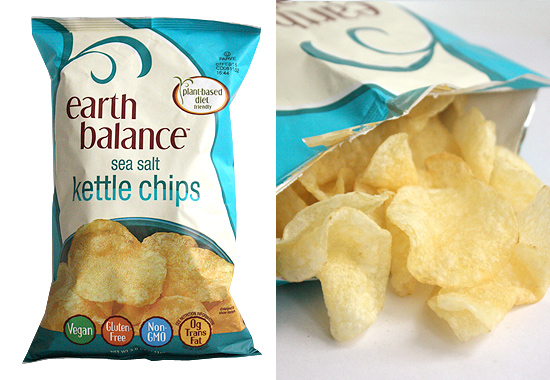 4. Earth Balance Sea Salt Kettle Chips (P259)
You will taste the sea salt. That pronounced, distinct saltiness that only good salt can successfully provide layered in just the proper amount over each bubbly potato surface. Earth Balance kettle-cooks their chips so if you like a boisterous crunch in every bite, these starchy discs are extra firm, extra crusty. Stamps at the bottom of the foil package assure you that what the cooking process lacks in health benefits, they make up for with a more conscientious use of ingredients. Earth Balance is vegan, gluten-free, non-GMO, and has zero trans fat.
ADVERTISEMENT - CONTINUE READING BELOW
Available at Healthy Options. Click here for a list of branches.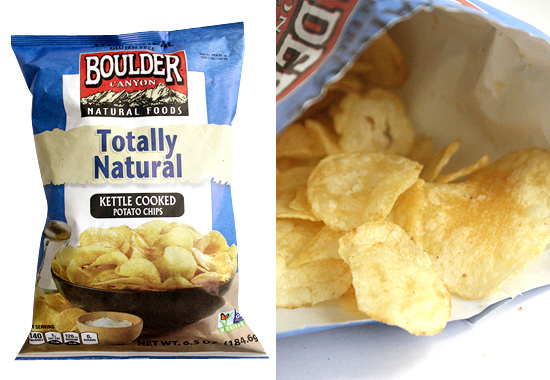 3. Boulder Canyon's Totally Natural Kettle Cooked Chips (P220)
With the number of badges it proudly displays on its, er, packet, Boulder Canyon is the Boy Scout of potato chips. These chips are all-natural, verified non-GMO, no trans fat, no cholesterol, low sodium, no MSG, certified gluten-free, kosher, vegan, and made using green energy. There are so many nos and nons that it's almost negative, but when it comes down to flavor, this bag is a yes on all levels. And we're talking only about the Original. They don't deprive the taste buds of that salty flavor people look for in chips. It's subtle but pronounced. Yum!
Available at Healthy Options. Click here for a list of branches.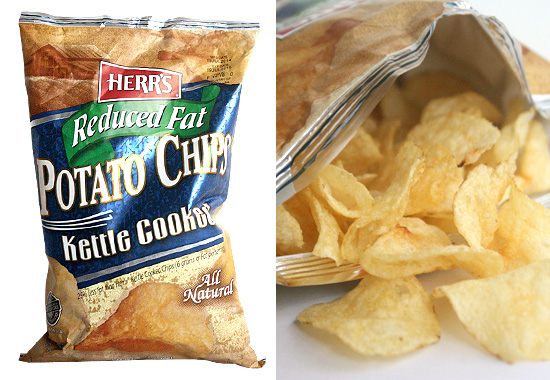 ADVERTISEMENT - CONTINUE READING BELOW
2. Herr's Reduced Fat Potato Chips (P150)
Herr's kettle-cooks their chips, but their bubbly, curly ribbons have just the right firmness and crunch to them. The "25% reduced fat" that the package proudly announces manifests itself in the lack of oiliness, but the flavor is there. Mild, simple, with bits of salt tickling your tongue: It's just enough to keep you digging and digging without thinking too much about the effects of what you're eating. Exactly how a potato chip should be. This bag will have you hooked.
Available at major grocery stores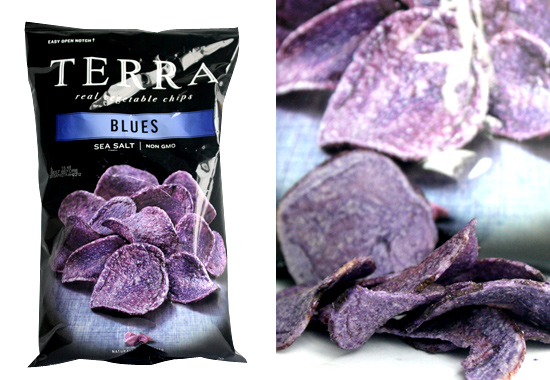 1. Terra Blues in Sea Salt (P175)
This may seem a minor point, but we love that the purple chips inside actually look like the ones pictured on the package, even in terms of size. Nope, they're not "enlarged to show texture."
Terra nails the presentation, but the flavor is a little more of a mystery. These non-GMO blue potatoes have slightly nutty undertones underneath the main starchiness, and the thicker, sturdier cut makes it the perfect canvas for the bold sea salt that they use. Like all other chips-healthy or otherwise-these visually striking taters are simply good. You don't have to think about it. You only need to enjoy.
ADVERTISEMENT - CONTINUE READING BELOW
Available at major grocery stores
Share this story with your friends!
---
Help us make Spot.ph better!
Take the short survey
Load More Stories