The Fearless Food Forecast for 2015
We asked @nekkidchef JJ Yulo to make some mouthwatering predictions for the next 12 months.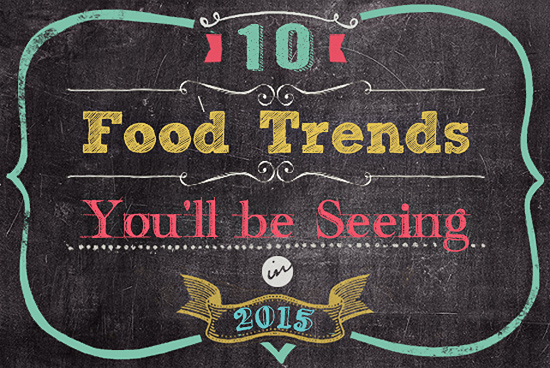 (SPOT.ph) First of all, let me wish you SPOT.ph readers a happy new year! The past few months have been crazy for the food scene-so much so that even people entrenched in the thick of things (food writers like me, for example) can't seem to keep up anymore. Judging from the news on the grapevine, however, you better start preparing because there is way more to come.
Let me peek into my trusty crystal ball and see if I can predict some of the future...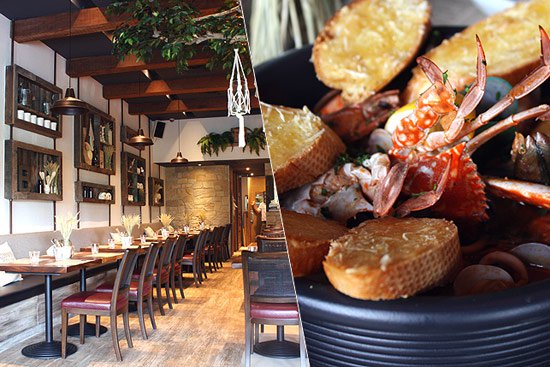 In 2014: The Wholesome Table went big with organic and superfood-powered menu
Healthy Eating
Oh yes, I've been calling this for a while. Vegetarian menus, vegan restaurants, organic restaurants-they're all coming and they're going to catch your attention. Finally healthy eating won't be about rabbit food anymore, but things we will actually want to eat, done well and with the best ingredients. Staying healthy never tasted so good!
ADVERTISEMENT - CONTINUE READING BELOW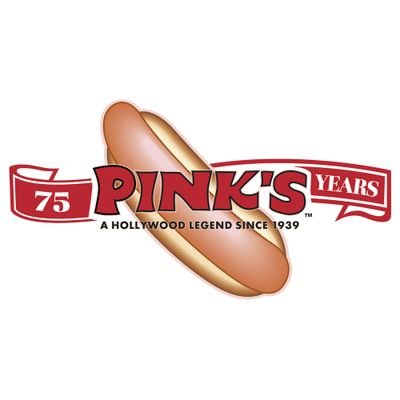 CONTINUE READING BELOW
Recommended Videos
You'll soon see this logo in Metro Manila. Photo from Pink's official Twitter page.
Hotdogs
You may find this funny after our whole discussion on healthy priorities, but I really do think it's time for the hotdog to re-emerge from its hiding place. And I'm not talking about mystery meat here-we will see dogs made of good ingredients, and with many variants (kimchi, anyone?)! Mr. Burger, you may have some competition next year. Schmidt's opened last year, but we'll see another major player come in: Pink's Hotdogs.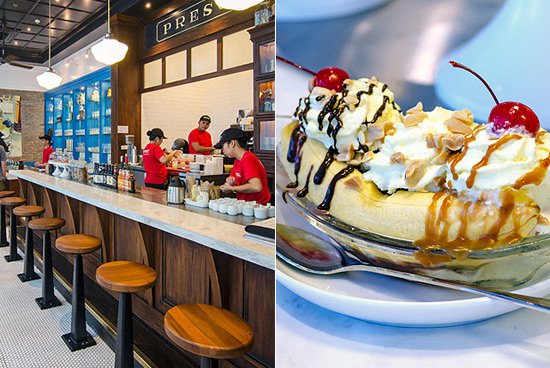 ADVERTISEMENT - CONTINUE READING BELOW
More places like this for 2015, please!
Late-Night Dessert Joints
Let's make this call: The Farmacy, that ice cream/soda shop/bar from the Wildflour kids will get the ball rolling. The rest will follow, and if you ask me, this is a pretty big hole to fill, because sometimes we all want something more than a piece of chocolate cake from the coffee shop chains.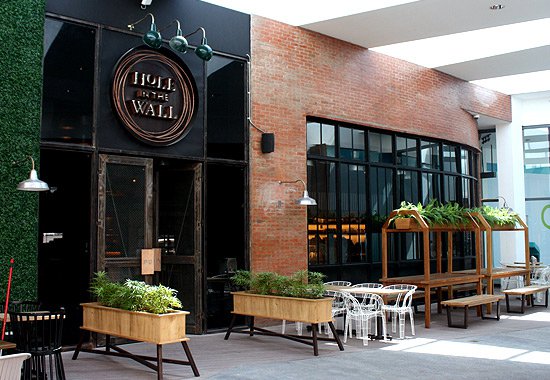 Hole in the Wall is definitely not your everyday hole-in-the-wall.
Mega Restaurants
If you've ever lined up at Bad Bird, Kwong's, or Mr. Delicious over at that food behemoth, Hole in the Wall in Century City Mall, you will probably have surmised that this is a concept whose time has come. You can bet your CrossFit-toned butt that other major players (i.e. mall owners) are going to want their own version of this too. (Also read: CHECK IT OUT: SM Mega Food Hall at Mandaluyong.)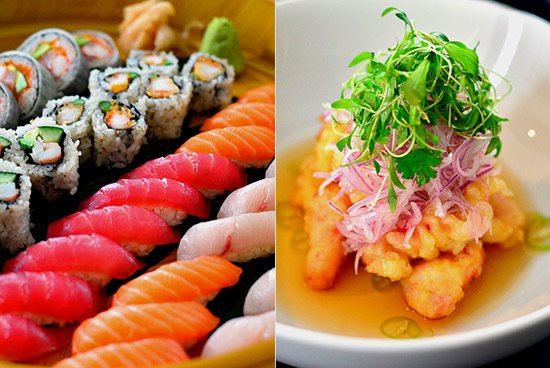 ADVERTISEMENT - CONTINUE READING BELOW
Foreign Players
Nobu is here, taking the rear of 2014, after Ippudo, Tim Ho Wan, et cetera. What else is coming? A whole load of players waiting to do business with you and stuffing your tummies. Wolfgang's and The Halal Guys from New York (crazy, right?! THG is a FOOD CART! But they're here-in SM Mega Food Hall!), Din Tai Fung, and much much more. There's a new statement: "Work hard, eat harder." (Also read: More International Restaurants Coming to Manila.)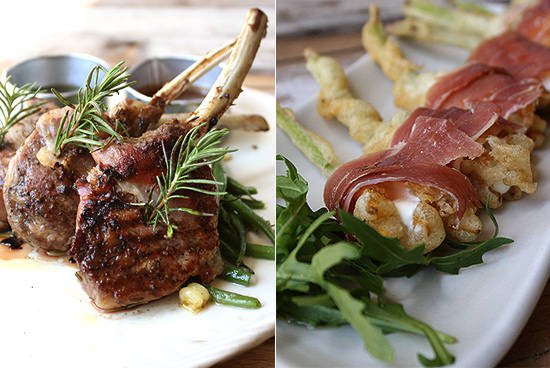 Grace Park is one of the restaurants that pioneered farm-to-fork methods in the city two years ago.
More Organics; All-natural Ingredients
This is good news for a lot of our farmers - people are now willing to buy great produce, especially those that are out of the ordinary. I, for one, would love to see these hard-working men and women get paid fairly and instill some pride in them by making more people aware and appreciative of their efforts. We may have an agricultural golden age yet, and it will begin with all the new farm-to-table restaurants.
ADVERTISEMENT - CONTINUE READING BELOW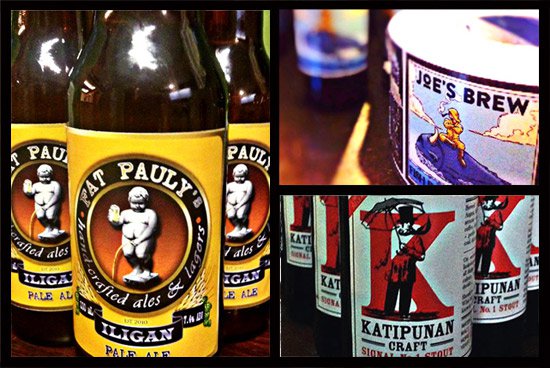 Beer made just for the local palate.
Beer
From the very recent start of this chapter in our food history comes the arrival of the local craft beer, full of flavors and secret ingredients. For those who savor the flavor and not just want to chug-a-lug a frozen brew with your sisig, good times are ahead. (Also read: Top 10 Must-Try Local Craft Beers in Manila.)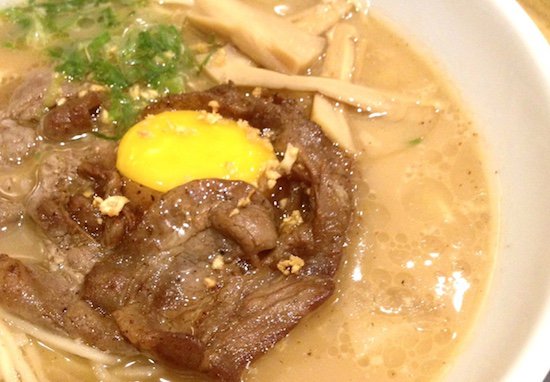 ADVERTISEMENT - CONTINUE READING BELOW
Soba from the recently opened Ramen Iroha
Turning Japanese
Check your Instagram feed: Things Japanese are huge now, and you just know that Japanese concepts will creep into our consciousness soon. Think Hokkaido dairy, matcha, curry, soba.. let's volt in indeed!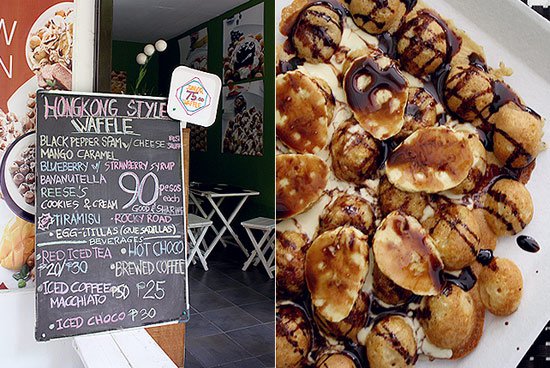 One of those hidden gems we love discovering...
The Resurgence Of The Small Guys
As foreign and local chains fill up the malls, I foresee that restaurateurs will fill up the neighborhoods with their concepts instead. A good thing for us all-it's time to throw some support for the smaller guys too.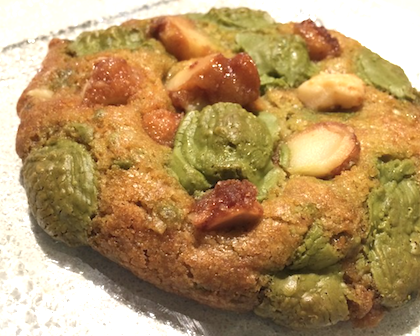 ADVERTISEMENT - CONTINUE READING BELOW
An earthy Green Tea and Macadamia Cookie from Red Ginger
Bitter Ocampo
It's been coming for some time-a bit o' bitterness never hurt. Taste it in your new cocktails, or even in food (matcha, for example, has bitter notes-but it's terrific when paired with a bit of sweetness as well). It's all about the balance.
Share this story with your friends!
---
Help us make Spot.ph better!
Take the short survey
Load More Stories