CHECK IT OUT: Cheesecakes by Guy at Eastwood Mall, Quezon City
Chef Greg Guy's savory fare is just as commendable.
Cheesecakes by Guy
2/F Eastwood Mall, Libis, Quezon City
Contact: 584-3372
Open daily from 11 a.m. to 11 p.m.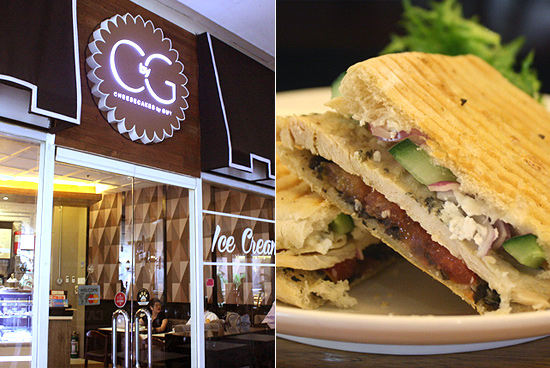 (SPOT.ph) The name seems almost unfair. Because Cheesecakes by Guy, the little nook in Eastwood Mall, peddles savory fare just as delectable as the velvety cakes they will automatically be associated with.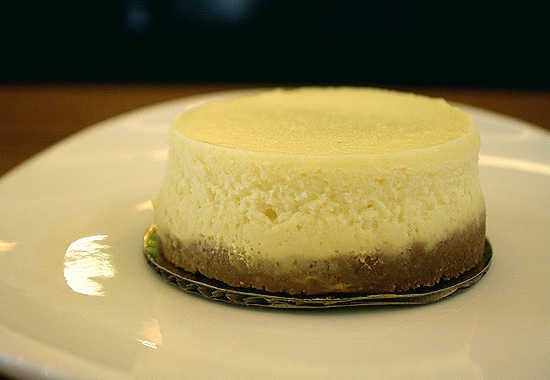 The Lemon is where you can really taste all those fine ingredients.
ADVERTISEMENT - CONTINUE READING BELOW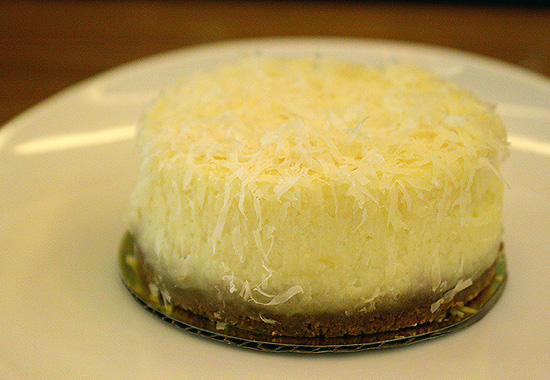 CONTINUE READING BELOW
Recommended Videos
Pretty little Quezo de Bola with enough flavor for sharing
Not that the cheesecakes (P165) are bad. In fact, they're nothing short of delicious: Each of the 20 flavors (only six are available during weekdays and nine during weekends) is light but distinct, with a graceful, unyielding creaminess flourished with brightness, in the case of the Lemon, and a subtle sharpness, in the case of the Quezo de Bola. With an insistence on topnotch, mostly imported ingredients and the practiced techniques leading to effortless results, Gregory Guy is, no pun intended, the cheesecake guy.
The young chef, whose love affair with food started with making leche flan in Grade 5, spent a year in Le Cordon Bleu France after college. He then trained in Joel Robuchon, Paris, before working at Jean Georges in New York.
Cheesecakes were a matter of convenience. When he returned to the country to launch a home-based business, the dessert was ideal-logistically. Chef Greg waves an arm toward his café. "But now I serve savory dishes. It's really what I like."
ADVERTISEMENT - CONTINUE READING BELOW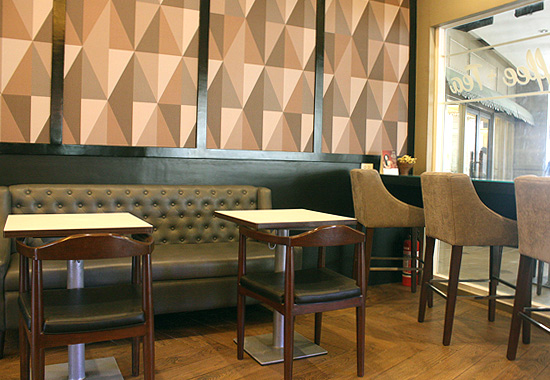 We can imagine HOHOL-ing here.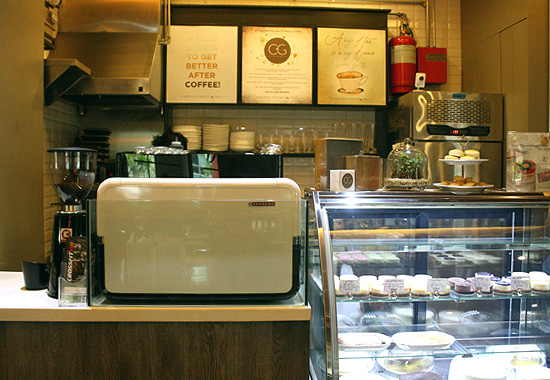 The counter/kitchen
The plan was for Cheesecakes by Guy at Eastwood Mall to be a café rivaling established coffee-shop chains but with better food. In terms of venue, he definitely succeeded. The former Le Creperie is given renewed life: the tables pushed to the sides to create more space and the kitchen-register moved farther back. Dimmer hues effect something more relaxed. Yes, we can imagine spending an afternoon here with Craft Coffee brews and Lamill tea.
ADVERTISEMENT - CONTINUE READING BELOW
At some point talking to the voluble chef, we came to a discussion on burgers. Chef Greg cites a preference for simple ones that let a good, quality patty speak for the flavors. He doesn't serve them, but this philosophy-this commitment to modest but confident executions-is evident throughout his short, changeable menu of salads, sandwiches, and pasta.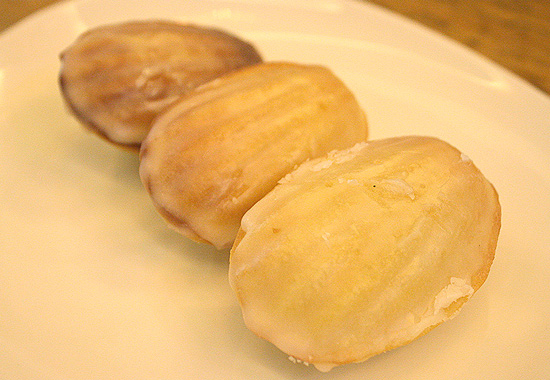 Glazed Madeleines in the traditional shell shape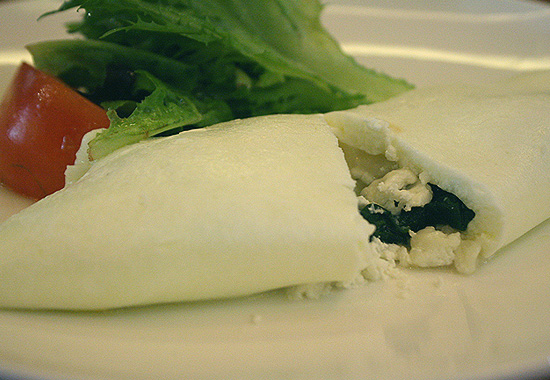 ADVERTISEMENT - CONTINUE READING BELOW
Spinach and Goat's Cheese Omelet
His one year working on breakfast and eggs in Jean Gorges has resulted in the most amazing omelets. Get the Spinach and Goat's Cheese (P220) in the fluffiest egg-white envelope (add P20) that, from afar, looks a like a pristine but enormous mantou bun. The eggs are incredibly soft-like a custardy mouthfeel-with the delicious filling giving it texture.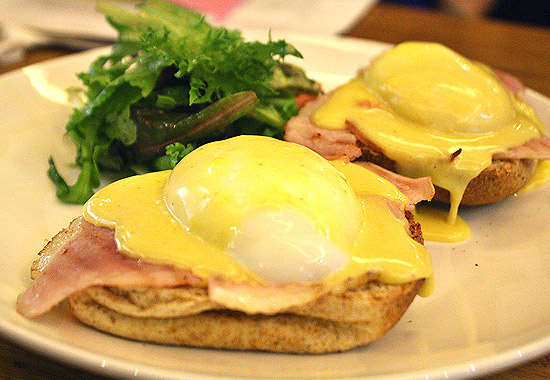 Ham Eggs Benedict
Considering the kitchen is nothing more than a counter, it's impressive what he can do with barely any elbowroom. For instance, he wanted to serve Eggs Benedict and so opted to do the more space-saving trick of cooking his eggs sous vide. The voluptuous 63-degree eggs are extra runny, blending with his immensely buttery Hollandaise sauce-a combination that is then sponged up by his wheat pan de sal base. The Smoked Salmon (P360) is a bestseller. The fish is fresh from Big Glory Bay's Superfish (headed by Paolo Araneta), which imports the salmon and smokes them locally. Theirs has just the right amount of smoke and salt (the flavors still so natural), with a plush and chewy bite-exactly how this style of salmon should be. The classic Ham (P360), however, is no slouch when it comes to the flavor department.
ADVERTISEMENT - CONTINUE READING BELOW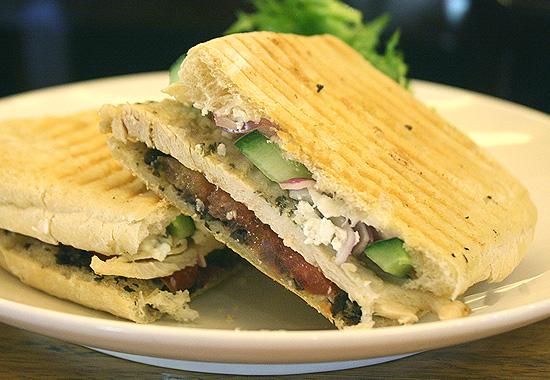 Greek Grilled Chicken Panini (P270)
You can tell that Chef Greg is strict when it comes to following technique. "Other paninis just use toasted bread and put filling. You have to flatten the entire sandwich for it to be a panini," he explains. Cheesecakes by Guy's sandwich is indeed neat and flat-the bread is deliciously crisp, a thin pair of toasted ciabatta slices locking in a surprisingly generous amount of filling. Most of the ingredients are made in house, including the olive tapenade that rubs a robust salty flavor over grilled chicken, feta, and onions.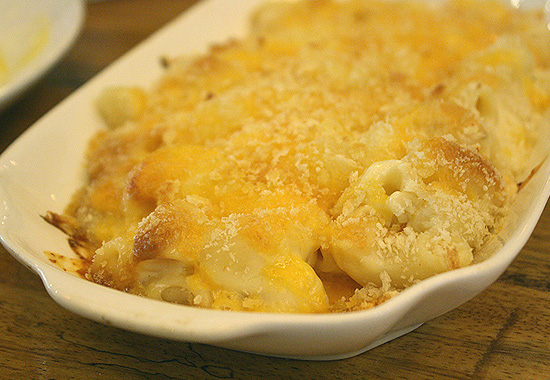 ADVERTISEMENT - CONTINUE READING BELOW
Classic Mac and Cheese
The Macaroni and Cheese (P260) puts together Gruyere, mozzarella, and cheddar, a successful trio that touches on balance. You won't find yourself giving up on this dish somewhere in the middle. It's this kind of restraint-Chef Guy's ability to edit and keep his flavors pronounced but mellow-that will have you returning.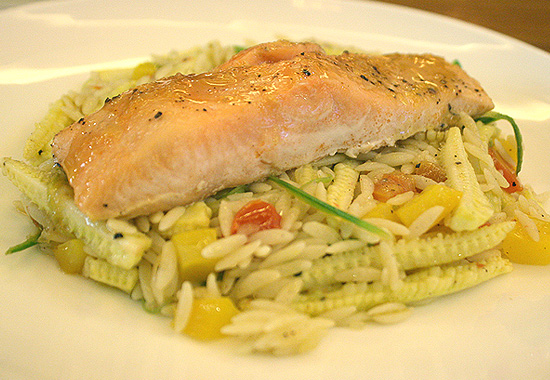 He chose the pasta that looks like rice for his Maple Citrus Glazed Salmon.
He knows how to play up his hits, as well. "I change my menu depending on what people like," he says, adding that he's revised his printed-out carte du jour around six times since he opened in March 2014. If you're a fan of his salmon, for instance, it makes another appearance. This time in the Maple Citrus Glazed Salmon (P520) where the fish swims in a pool of orzo with pops of peppy citrus notes.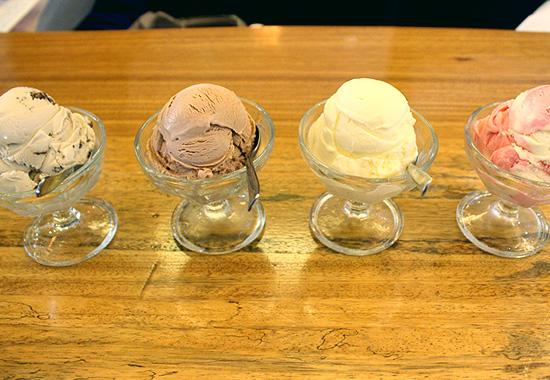 ADVERTISEMENT - CONTINUE READING BELOW
Chocolate Banana, Chocolate, Classic, and Raspberry
Still, it's the cheesecakes that are proving to be most prolific. Chef Greg even turns the batter into luscious but light ice cream (P85/scoop) in flavors like chocolate, raspberry, and chocolate and banana. The last one, he says, was a flavor that he made when his mom was baking banana bread and wouldn't heed his requests to add more chocolate into the mix.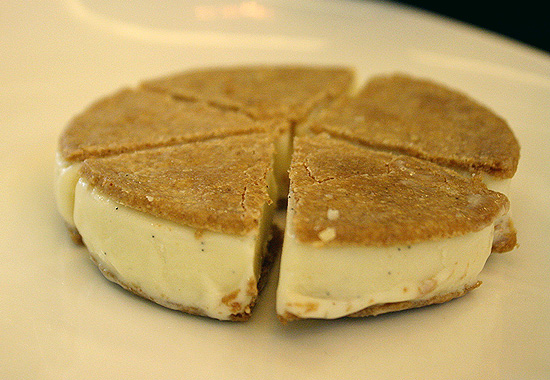 Ice Cream Cheesecake? Cheesecake Sandwich?
This ice cream, in turn, is sliced into small pucks and squeezed between two discs of homemade, wafer-like graham crusts. He calls it an Ice Cream Sandwich (P134), but it could also pass for a very cool, very mellow cheesecake.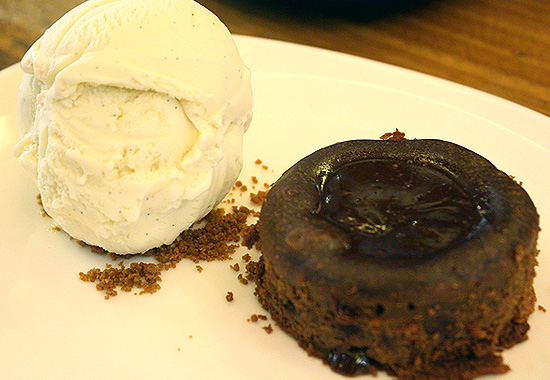 ADVERTISEMENT - CONTINUE READING BELOW
Very very molten chocolate cake
For the non-cheesecake lover, there's the Dark Chocolate Lava Cake a la Mode (P200). The baked-to-order cake is an exciting 65% chocolate structure that explodes into thick and luxurious ganache. The ice cream-vanilla, recommended-temper the heat and richness, creating yet another delicious symphony.
The lure of Cheesecakes by Guy isn't in the watercolor board that announces discounts for afternoon tea. It's Chef Greg's talent for understanding what his customers want-and for permutating his bestsellers into even more mouthwatering creations.
Share this story with your friends!
---
Help us make Spot.ph better!
Take the short survey
Load More Stories