10 Crazy-Awesome Curry Dishes You Should Be Eating Now
Dishes that highlight spice, not just spiciness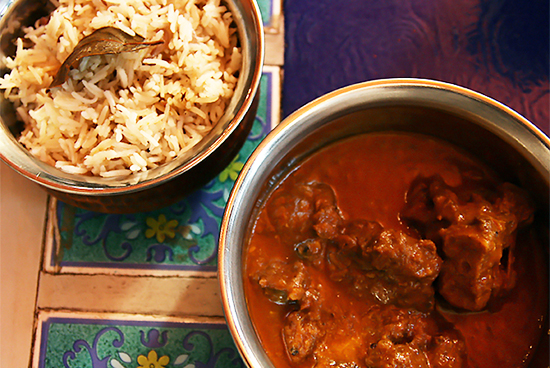 (SPOT.ph) For some people, it's synonymous to spicy. But this overlooks one very important qualifier-that curry, whether it's Japanese, Thai, Vietnamese, Indian, et cetera, is a dynamic mixture of spices, which may or may not include turmeric, coriander, cumin, and, yes, chili. The fact is, it has a rather flexible flavor that you can enjoy with every kind of protein, vegetable, and either rice or bread.
Fans are always on the lookout for its distinct taste and we're listing 10 must-try curry dishes in Metro Manila.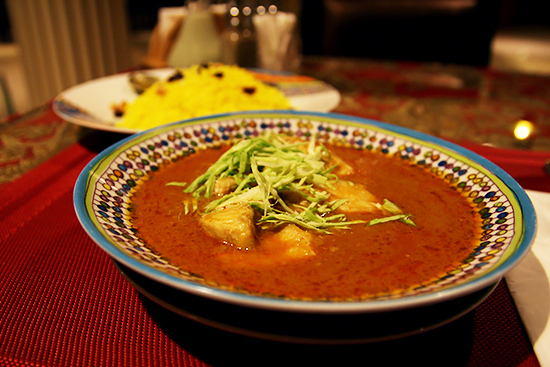 ADVERTISEMENT - CONTINUE READING BELOW
Arya's Fish Curry (P483)
It's usually second fiddle to Arya's Chicken Curry, which we all know is rather sumptuous. It's time that we all learned that the delicate tanigue in a bowlful of orange Persian curry is equally enjoyable (perhaps even more, as it comes with less guilt). The best way to have this dish is to generously pour the curry over the rice (or pita bread). The flavor sticks to the grains more than it does to the fish and feasting on it as we suggested gives you more kick from sauce. It might be a little mild for those looking for something more, um, assaulting in terms of spiciness, but it's great for curry-lovers on a date-no aftertaste to worry about!
Arya has branches in Promenade Mall, Greenhills, San Juan City; 6/F Shangri-La Plaza East Wing, Mandaluyong City; Robinsons Place Manila, Ermita; and Robinsons Magnolia, Quezon City.
ADVERTISEMENT - CONTINUE READING BELOW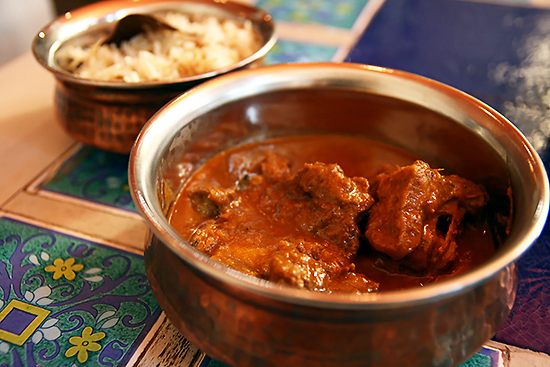 OM Lifestyle + Café's Mutton Rogan Josh (P250)
Eating mutton can be an exercise for the jaw-it's chewier than most meats-but taking your time with Mutton Rogan Josh (best ordered with a side of Basmati Rice) is not a bad idea. The more time you take, the more the meat absorbs the curry (orange in hue, not too red with chilis as most rogan josh are), allowing you to enjoy the taste of the spices (a little cumin-y, a little coriander-y) while also being teased by the aroma of bay leaves. It also helps that OM is a cute little nook with a lot of trinkets to keep you amused.
ADVERTISEMENT - CONTINUE READING BELOW
OM Lifestyle + Cafe is at 2/F Fox Square Building, 53 Connecticut Street, San Juan City. Read more about it here.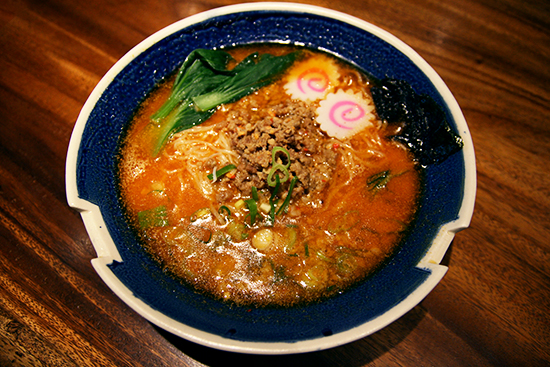 Hanamaruken's Curry Tan Tan Mien (P320)
It's the ramen place famous for serving "happiness," and for curry fans, that's precisely what you'll get from this bowl of noodles swimming in curry-flavored broth. The color alone hints at the intensity of the flavor-not the level of spice. The taste of curry clings to everything in the bowl, and fortunately, there's enough contrast in texture between the noodles and the bok choy (among other greens) to help you finish the sizable serving.
ADVERTISEMENT - CONTINUE READING BELOW
Hanamaruken is at 2/F Trinoma Mall, North Avenue corner EDSA, Quezon City. Read more about it here.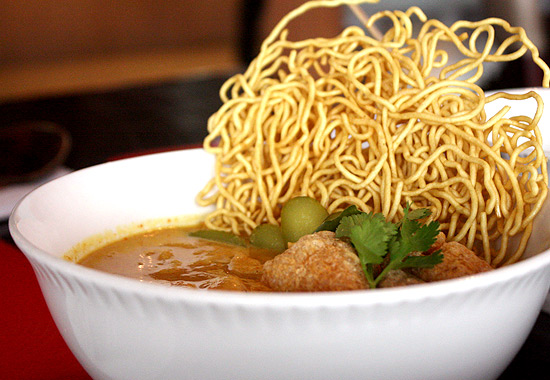 Azuthai's Khao Soi Noodles (P475)
It's thick, it's heavy, and it's so rich in flavor that you won't even notice the bits of chicken tossed in there, in case you need protein. The egg noodles are all you need to enjoy the taste of yellow Thai curry thickened by coconut milk. Without it, the broth is still a pretty decent velvety curry soup. By the way, there's chicharon in there, too-because sometimes, you need that bit of crunch.
ADVERTISEMENT - CONTINUE READING BELOW
Azuthai is at Milkyway Building, 900 Arnaiz Avenue (Pasay Road) corner Paseo de Roxas, Makati City. Read more about it here.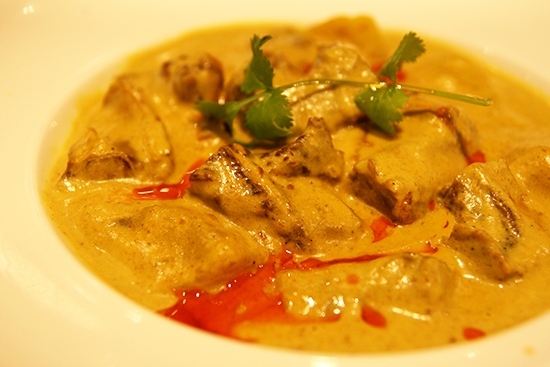 Tuan Tuan's Beef Rib Curry (P498)
There's no other way to describe Tuan Tuan's award-winning curry than to say it's creamy. It's thick enough to liberally coat the soft chunks of beef and the cubes of potatoes are plump with its spices. It's uncouth, but you might want to just dump the cup of rice inside and mix everything to enjoy the sweet-spicy yellow goop.
ADVERTISEMENT - CONTINUE READING BELOW
Tuan Tuan Chinese Brasserie is at 3/F SM Mega Fashion Hall, Mandaluyong City. Read more about it here.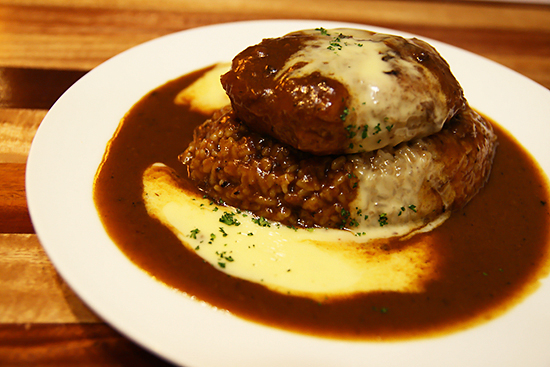 Izumi Curry and Grill's Megabeef Burger (P320)
If you're into a bolder, more peppery take on curry: Izumi's Megabeef Burger is the way to go. Mozarella cheese supplies the dairy element to the dish, quite obviously defined by the lean, inch-thick patty resting on sticky rice. They don't ask you if you want a milder version, so be prepared for a spicy treat.
ADVERTISEMENT - CONTINUE READING BELOW
Izumi Curry is at 5/F The Podium, ADB Avenue, Ortigas Center, Mandaluyong City.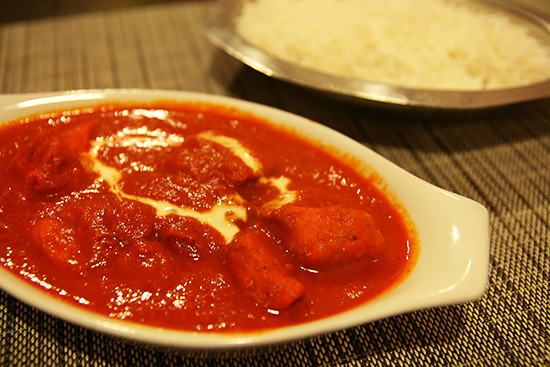 Swagat's Chicken Tikka Masala (P225)
If you equate Indian curry with "OMGWTF" spiciness, Swagat is the place to go. Their Chicken Tikka Masala should come with milk, in case you want to start feeling your taste buds again mid-meal. Don't worry, the distinct flavor of curry punctuates each hot bite of the tender chicken.
ADVERTISEMENT - CONTINUE READING BELOW
Swagat Indian Cuisine is at 119 Rada, Legazpi Village, Makati City.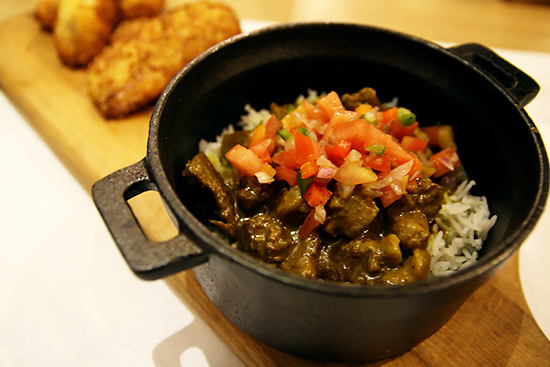 Kitchen 1B's Lamb Curry (P690)
With the salsa on top, things can get a little confusing-especially because the seasoned light-brown glop itself is almost authentic Middle Eastern curry. Authentic is a tricky word, but we think it's safe to use such descriptions as delicious and lush to describe Kitchen 1B's serving of perfectly cooked lamb lathered in curry. The dish works well without the touch of Mexican flavors from the tomatoes (take it out if you find it confusing) and all we really wish for is a bigger serving.
ADVERTISEMENT - CONTINUE READING BELOW
Kitchen 1B is at G/F KL Tower, Gamboa Street, Legazpi Village, Makati City. Read more about it here.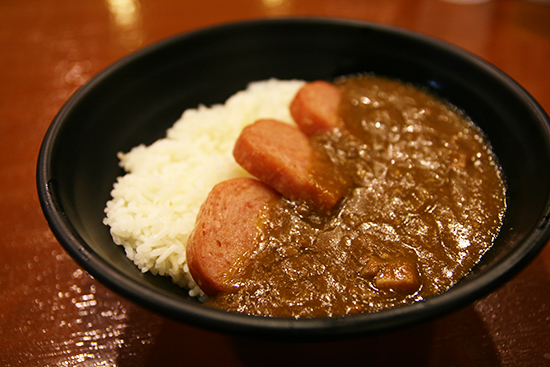 Takashi's Spam Curry (P190)
It's so simple and yet so brilliant. Take Spam (everyone's go-to meat for emergencies) and just add curry. The soft brown rectangles match the sauce's flavors with its savory taste. If three slabs of Spam doesn't seem much, diced bits of the meat can be found in the spiced (not spicy) goo. Spam Curry is an excellent reminder that complexity is sometimes overrated and that a filling meal doesn't always need to be carefully constructed by so-and-so.
ADVERTISEMENT - CONTINUE READING BELOW
Takashi is at Pioneer Center, Pioneer Street, Pasig City. Read more about it here.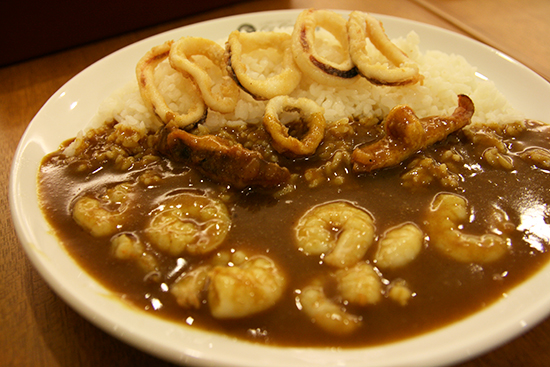 CoCo Ichibanya's Fried Squid and Stewed Shrimp (P380)
The broad range of spice levels and other customizable options in CoCo Ichibanya could be the main reason why getting a table may prove to be difficult during certain hours of the day. Considering the fact that you have near-full control of what goes on your plate, we'd like to draw your attention to the seafood option. Other proteins absorb curry a little more efficiently than shellfish, but CoCo Ichibanya worked around the disadvantage by cooking the shrimp so soft that it's almost like a sponge to the sauce. Meanwhile, the squid's stubborn and strong taste actually works well with CoCo Ichibanya's curry mixture.
ADVERTISEMENT - CONTINUE READING BELOW
CoCo Ichibanya is at Basement 1, Estancia Mall, Capitol Commons, Meralco Avenue corner Shaw Boulevard, Pasig City. Read more about it here.
Bonus: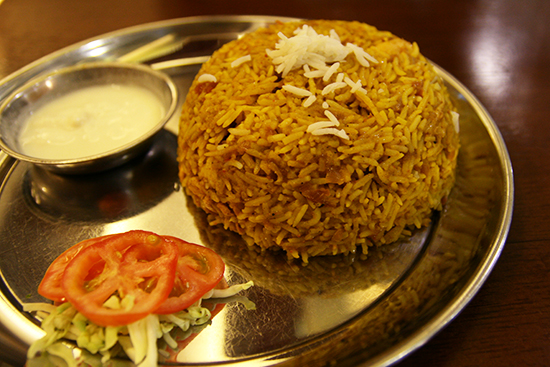 Ganeza Curry House's Chicken Biryani (P170)
This dry curry meal doesn't look like much, but break open the seemingly humble ball of rice and you'll find that the Transformers are onto something. There's more than meets the eye to this dish, which actually contains chunks of chicken-and a lot of spice.
ADVERTISEMENT - CONTINUE READING BELOW
Ganeza Curry House is at 3/F Fisher Mall, Quezon Avenue, West Triangle, Quezon City.
CONTINUE READING BELOW
Recommended Videos
Share this story with your friends!
---
Help us make Spot.ph better!
Take the short survey
Load More Stories