Sneak Peek: Wasabi Warriors at Gramercy Residences, Makati
A first look at a mouthwatering and heart-warming sushi concept from Australia
Wasabi Warriors
G/F Unit 5 The Gramercy Residences, Century City, Kalayaan Avenue corner Salamanca Street, Makati City
Contact: 0905-510-4901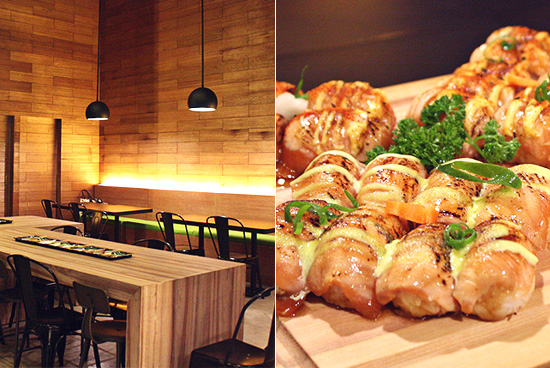 (SPOT.ph) There's more to a Wasabi Warriors box than the sushi you'll find inside. The sushi, though undoubtedly good and made with fresh ingredients, is only a product of a much deeper goal-a healthier lifestyle, green living, and sustainability. This is a passion for Kimmi Siu Dewar who brought the Australian sushi chain to the country, the first venture of the Swinging Chairs group.
"This is a sushi brand with a green heart," she says. Like Wasabi Warriors, the pretty entrepreneur hails from Australia-to Chinese parents. "The ingredients we have are mostly local, and if we can't source them locally, we get from local suppliers."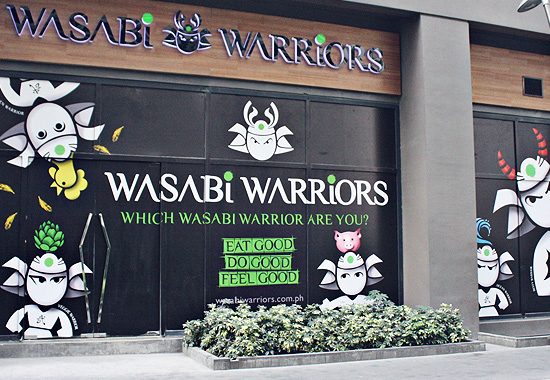 ADVERTISEMENT - CONTINUE READING BELOW
Soon to open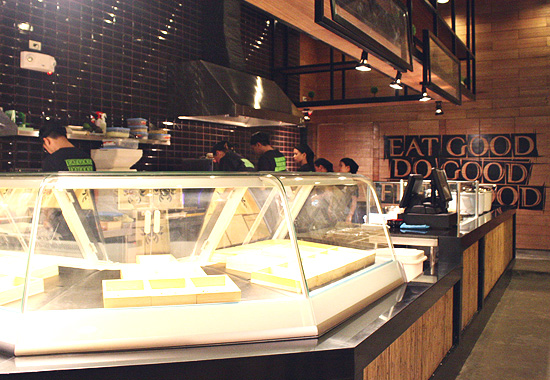 CONTINUE READING BELOW
Recommended Videos
First sight: display cases of sushi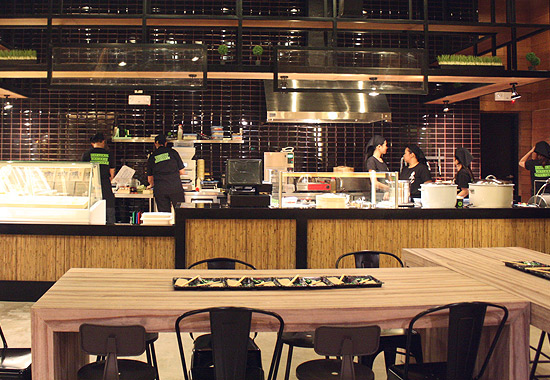 Kimmi says they're not shy to show their ingredients and processes, hence the open kitchen.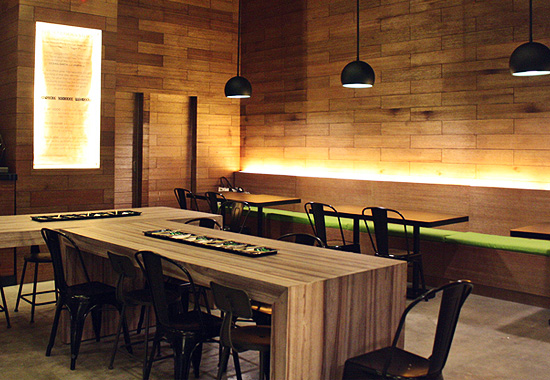 ADVERTISEMENT - CONTINUE READING BELOW
Recycled wood abounds
She's only been based in the Philippines for a few years, but it's enough time for her to go around the country. Their search for suppliers alone took six months, with Kimi personally meeting them and checking their backgrounds.
The chicken is free range, the vegetables organic, the rice local, the iced tea Bayani Brew. The wood that makes up the walls are recycled, as are the bamboos on the ceiling. A large, specially constructed fan conserves energy during cooler months, and Wasabi Warriors also partnered with charity organizations to find staff that would grow with their brand.
Wasabi Warriors as a brand embraces this kind of mindset: sustainable methods, ethical production, giving back to the earth. It's the Bushido warrior code on which their philosophy revolves around.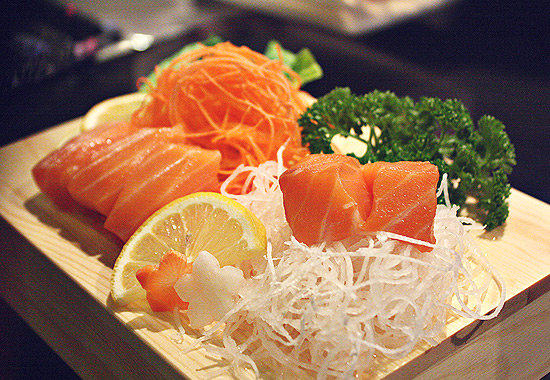 Some sashimi before the sushi overload
The food is simple and easy Japanese. Wasabi Warriors in Australia, Hong Kong, New Zealand, and United Arab Emirates are built upon a grab-and-go concept, and the Manila branch in Gramercy is the first to offer a wider, 50-seater space.
ADVERTISEMENT - CONTINUE READING BELOW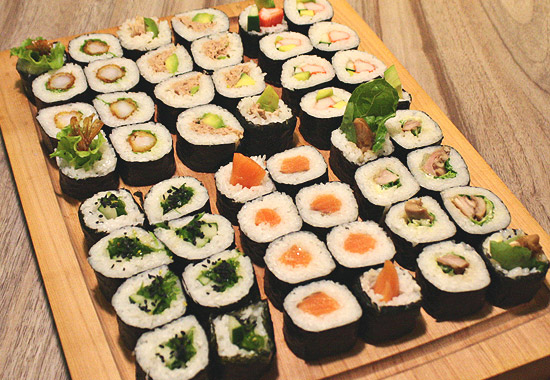 Sushi sets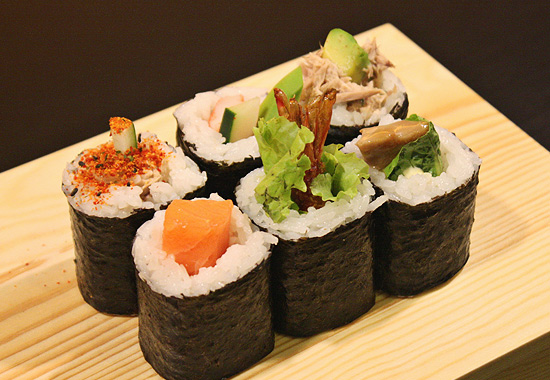 A mixed set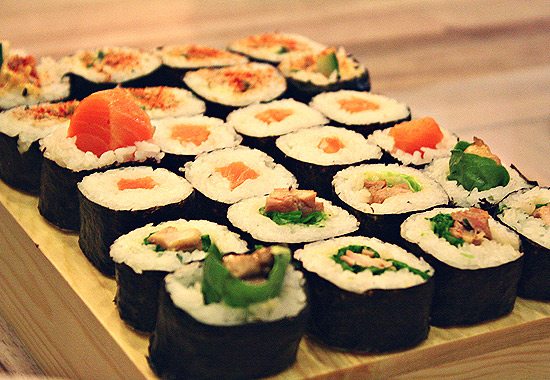 ADVERTISEMENT - CONTINUE READING BELOW
All varieties of sushi you can think of
There are 11 types of Warrior Rolls: Tuna Mayo and Avocado (P100), Teriyaki Chicken (P120), Honey Soy Chicken (P120), Pork Katsu and Avocado (P120), Fresh Salmon and Avocado (P150), Chicken Katsu (P120), Teriyaki Beef (P120), California Roll (P100), Spicy Tuna Roll (P100). The Spicy Katsu Chicken (P120) stands out for its more complex marriage of crispiness between the cottony rice and the bit of fire that comes through. The Panko Prawn (P150)? Just because it's a one-bite treat to straightforward traditional Japanese flavors.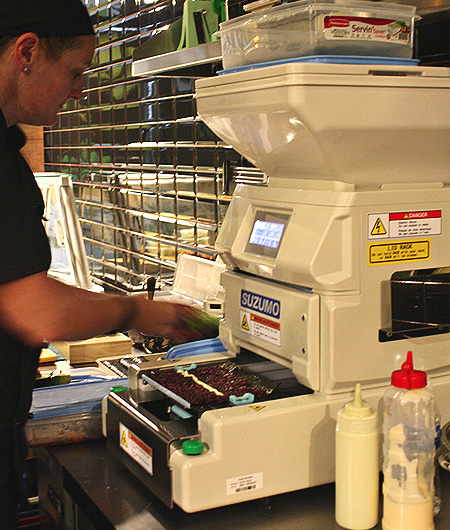 Meet Suzy.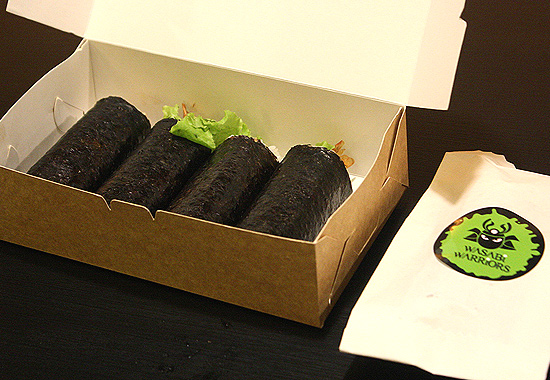 ADVERTISEMENT - CONTINUE READING BELOW
A sample of a takeout box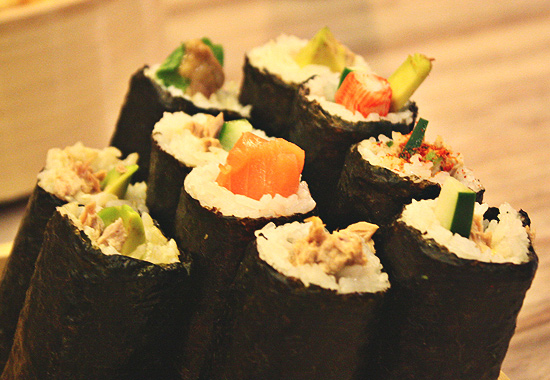 This is how the sushi is normally served. Skip the customs of chopsticks.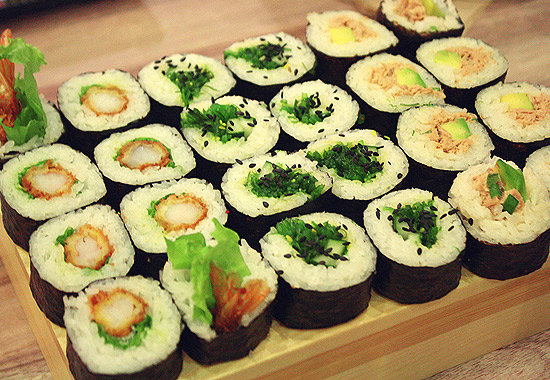 We see the Prawn Katsu.
The rolls are made with a special "Suzy" or Suzomo sushi robot that can crank up 500 pieces of sushi per minute. The sushi is served as is-an unsliced roll that makes for easy chowing. Customers, however, can also order them in set boxes or Warrior Packs, which are available in Chicken (P350), Ocean (P350), Veggie (P350), Mixed (P350), Sashimi (P300), and Little Warrior (P150).
ADVERTISEMENT - CONTINUE READING BELOW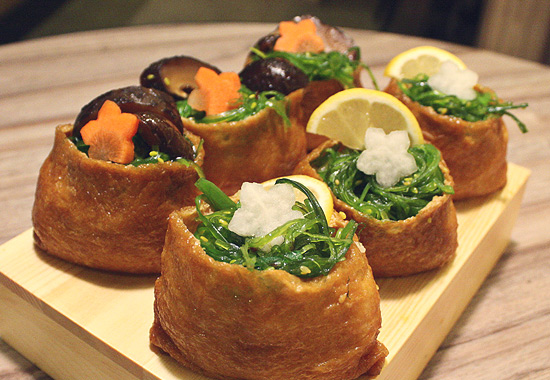 Open-faced Inari (this is just for photo purposes)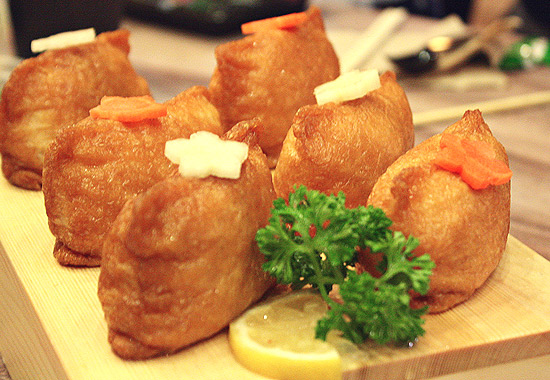 How the Inari Rolls are really served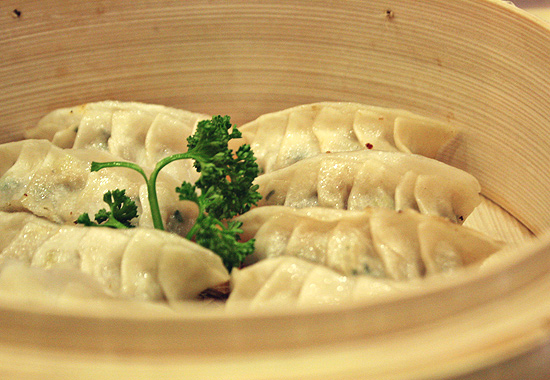 ADVERTISEMENT - CONTINUE READING BELOW
Gyoza
These dishes are no lightweights though, especially the Inari Roll (P50). One pouch per serving may look disconcerting, but inside that golden tofu bag is nearly half a cup of rice, slightly sweet and surprisingly filling. Get the Inari Seaweed (P60) for more pronounced textures, or you might want some pork gyoza (P80/three pieces; P150/six pieces) to reward your palate with a meatier bite.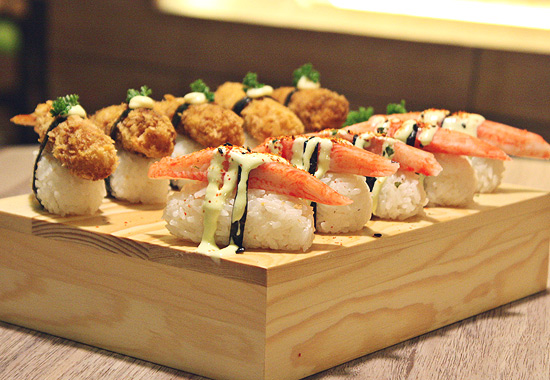 Nigiri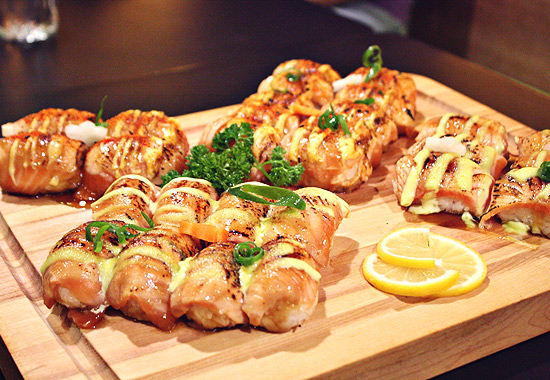 ADVERTISEMENT - CONTINUE READING BELOW
Torched Nigiri
Wasabi Warrior's Nigiris (P400/six pieces; P250/three pieces; P100/one piece) are a mouthwatering picture of either salmon or shrimp over a small bed of rice. The fresh salmon, of course, is always a mouthful of satisfaction, but the torched version takes it a notch higher, tying together earthy and sweet like a delicious smoky ribbon.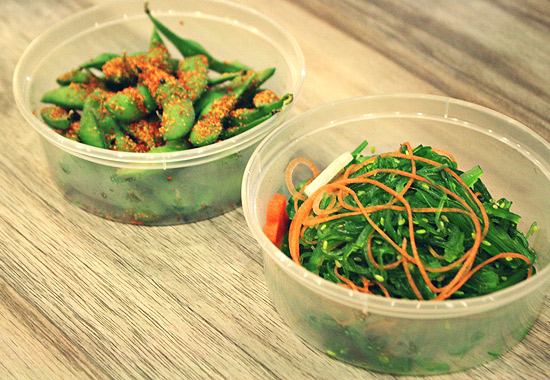 Edamame and Seaweed Salad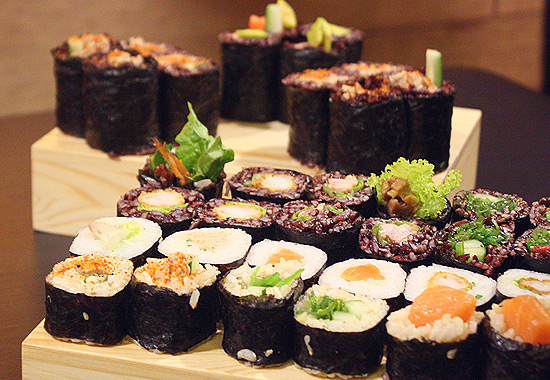 ADVERTISEMENT - CONTINUE READING BELOW
Sushi is white, red, brown, and black rice.
Wasabi Warriors also offers their items in white rice, red rice, brown rice, and black rice. Instead of wasabi, customers can enjoy unlimited (for dine-in orders) amounts of Japanese mayo, wasabi mayo (with a very light touch of heat), and spicy mayo.
You can eat at Wasabi Warriors and be happy that, in some way, you're already giving back-to the farmers, to the environment, to your health. It may be a sushi place, but Wasabi Warriors is definitely fighting more than just your hunger.
Wasabi Warriors' opening date is TBA.
Share this story with your friends!
---
Help us make Spot.ph better!
Take the short survey
Load More Stories