10 Things You Missed at Bakery Fair Philippines 2015 (Other Than Bread)
There's always the next Bakery Fair to rave about.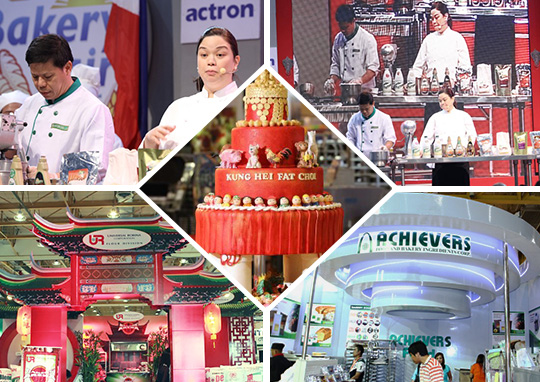 If you have been to this year's Bakery Fair Philippines, you were probably impressed by the sheer amount and artistry of the flour-based products on display and for sale there. Especially the hero of the fair: the humble and unassuming breakfast (and merienda) staple, bread.
If, on the other hand, you missed this year's bakery fair, you've missed not just the usual fare of bread, cakes, etc. but a lot more. Bakery Fair Philippines 2015, organized by the Filipino-Chinese Bakery Association (FCBAI) also featured booths and products that are not, in any way (or only somewhat) related to bread and its derivatives.  Here's a list of what you missed:
ADVERTISEMENT - CONTINUE READING BELOW
1. Goodies from Europe
Croissants, macaroons, and crème brulée #Wees. There was no shortage of desserts in this year's Bakery Fair. One of the booths featured was The Very Best of European Pastries by Chef Fritz Mayer.
2. Chocolates
Chocolates make everything better - unless you are diabetic - and business is no exception. Anyone that stopped by Chef Matty Van Caeseele's Delighting Consumers with Chocolates were later seen smiling sweetly (with telltale signs of chocolate on their teeth) carrying their treats afterwards.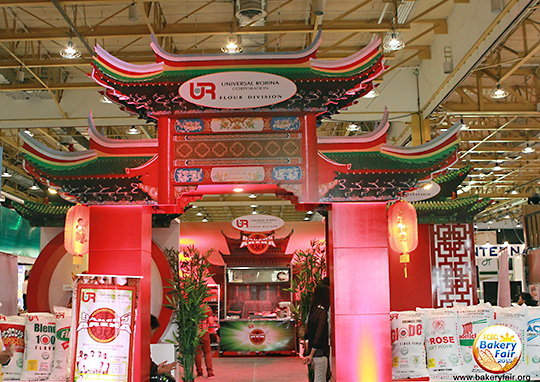 ADVERTISEMENT - CONTINUE READING BELOW
3. Chinese cuisine
Ni hao! Chinese food aficionados sure enjoyed their time at the fair. Their traditional delicacies presented by China Grain Products and Development Institute did not disappoint and were enjoyed by both friends and families that dropped by.
4. Competing Chefs
The food industry trade fair would not have been complete without a friendly competition between chefs.  During the fair, local chefs fought for their culinary honor and for the coveted Bakers Cup. While watching, some mesmerized onlookers even listed down the recipes!
5. Plenty of cooking and baking
What else would you expect?  Spectators watched and learned culinary techniques from professional chefs and bakers including, Chef JC San Pedro for free. Who knows? Maybe next year, they'll be attending the fair as a participant of cooking and baking battles?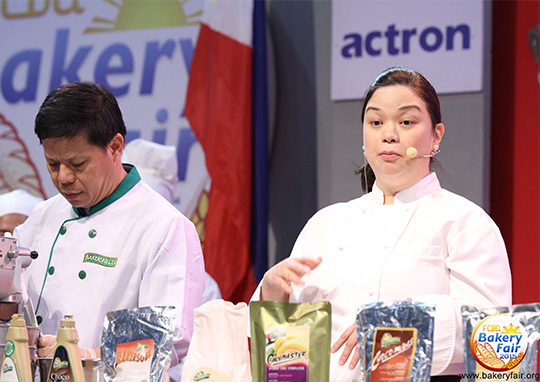 ADVERTISEMENT - CONTINUE READING BELOW
6. Demos
Baking Demonstration is always a must-see in any culinary trade fair. This year's fair did not disappoint, selected chefs from San Miguel, Magnolia and Bakersfield showcased their magic in the kitchen to the collective cheer of the audience.
7. Opportunities
Apart from foodstuffs, this year's Bakery Fair Philippines also showcased Chef Adoree Chong Uy's products and innovations in the cooking and baking industry.
8. Knowledge
Along with the foodstuffs and the tool booths, spectators who went to Roy Chung's booth learned about the latest market trends in the culinary industry, valuable insights for those considering a cooking or baking business.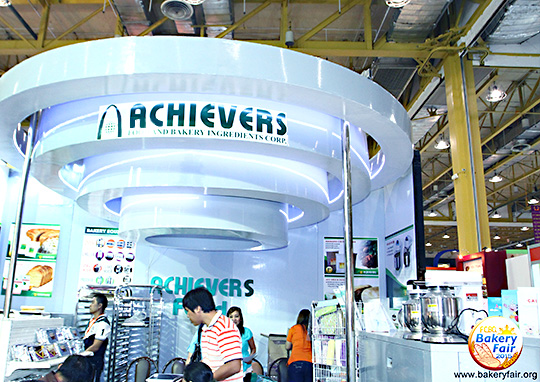 ADVERTISEMENT - CONTINUE READING BELOW
9. Dairy Products
With the exception of the lactose intolerant, the people who flocked to Nusa Putra and Hakim's booth sure enjoyed knowing about the new innovations and developments when it comes to dairy products.
10. Recipes from a renowned Chef
Fans and people just wanting firsthand tips on how to handle cafes or restaurants sure enjoyed the know-how they received from renowned Chef Carla Valencia.
---
By this time, you must be regretting your decision to skip this year's premiere bakery fair. Don't feel too bad, you can always attend the next fair in 2017 and have your fill of wonderful booths, new innovations, useful information and...let's not kid ourselves here, free-tasting. But no worries, there will be no judgment; everyone's probably thinking the same way.
Load More Stories