New Restaurant Alert: Tacos Chingones at Algier Street, Makati
Mexican food on wheels
Tacos Chingones
5923 Algier Street, Barangay Poblacion, Makati City
Contact: 0998-99-TACOS (82267)
www.streettacos.com.ph
Open daily from 12 p.m. to 2 a.m.
(SPOT.ph) Stepping out of one's comfort zone can be a difficult thing, yet both eaters and restaurateurs are doing precisely that. A few years ago, the only "Mexican" food we'd see around the metro were Tex-Mex-style burritos and enchiladas-drowning in sour cream or processed cheese. Today, we get an awesome mobile taco truck that is absolutely legit, and the closest thing we could possibly find to having street-side soft tacos in taco-crazed Southern California or Mexico.
Along Algiers Street in Barangay Poblacion, Makati (only a few minutes away from Rockwell) you'll find a low-key, unassuming taco truck. You could ignore it, sure, but don't. This little truck is the stuff where taco dreams come true.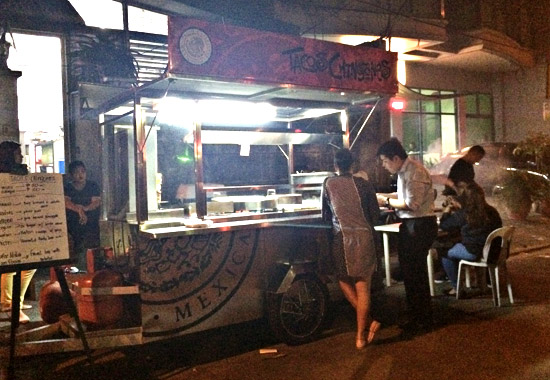 ADVERTISEMENT - CONTINUE READING BELOW
No frills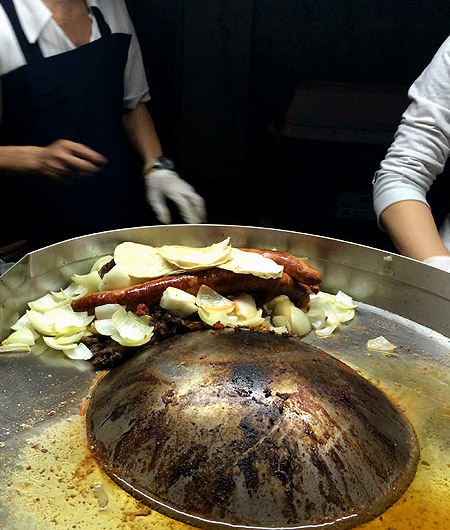 You'll wonder why not all tacos are created this way.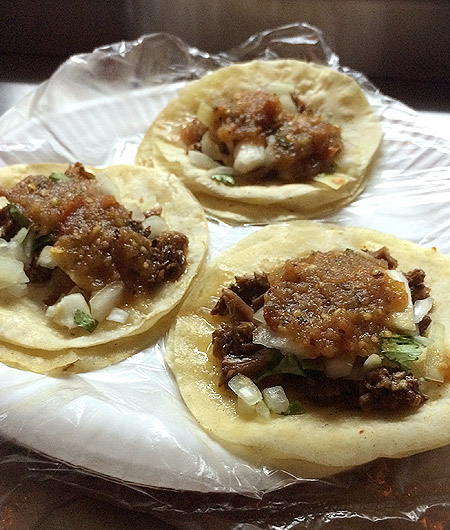 Barbacoa
Taco Chingones comes from the same guys behind tequila bar A Toda Madre. Only about two months old, it's pretty straightforward. Choose between four-inch tacos (P50) or cheesy gringas (P100), which is just another word for a quesadilla. Top these babies with fresh salsa verde (green salsa made from tomatillos, chilis, and cilantro), a wonderfully spicy salsa roja (red salsa made from cooked dried chilis and aromatics), and limes. You can have the best-selling Barbacoa in adobo sauce, traditional Al Pastor (pineapple-infused pork on a spit), Lengua (ox tongue with birria sauce), homemade Chorizo, Carnitas (fried pork), Bistek (Pinoy-style thinly sliced marinated pieces of meat), or Carne Molida con Papas (ground beef with potatoes) all cooked "Guadalajara style." Trust us, trying them all in one go is no challenge.
ADVERTISEMENT - CONTINUE READING BELOW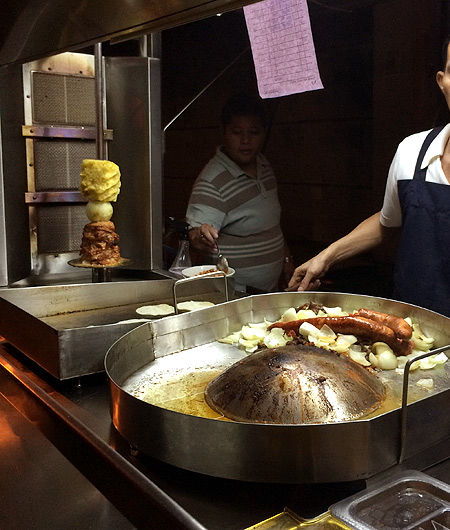 Order a load of tacos and enjoy them while standing up, crouched on the sidewalk, or at one of the few tables across the truck. Either way you'll find yourself with a ridiculously huge grin on your face, salsa and lime juice dripping through your fingers with every ravenous bite, and you'll be reminded that no matter what fancy place opens next, nothing beats uncomplicated, delicious eats like this.
Load More Stories