What We Ate: Glenfiddich's Great Filipino-Scottish Feast
It was the lechon dinner to end all lechon dinners.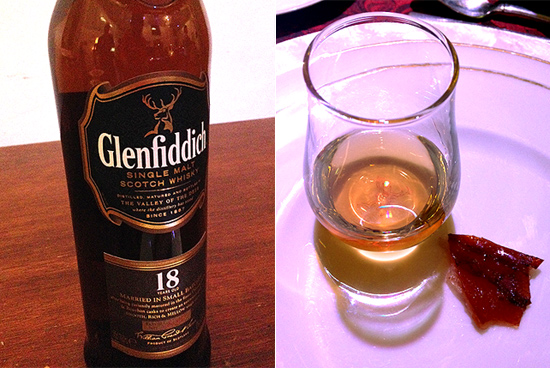 (SPOT.ph) A refined Australian well-versed in the niceties of fine Scotch and roasted pig had the good sense of pairing the two. It was during a visit to Manila a few years back, shares Glenfiddich Southeast Asia brand ambassador Matthew Fergusson-Stewart, when he got his first bite of the popular local party centerpiece-the lechon. He enjoyed it, as expected, and being the single malt authority that he is, deduced that the flavorful roast would pair wonderfully with Glenfiddich's range of whiskies.
ADVERTISEMENT - CONTINUE READING BELOW
The vision was realized on February 10, at The Commissary at Whitespace. Hosted by William Grant & Sons, distributor of Glenfiddich in Asia, the exclusive event was catered by Margarita Fores' Cibo di M with the special participation of Dedet dela Fuente's Pepita's Kitchen. Fergusson-Stewart's lechon cravings materialized into what they dubbed The Great Filipino-Scottish Feast-a dinner of lechon and single malt Scotch pairings, as well as Cibo di M's modern Filipino cuisine.
After some cocktails of fresh dalandan juice or a shot of Glenfiddich's popular 12-year-old variant-perfectly-paired with Scotch quail eggs and ikura-topped chicharon-Fergusson-Stewart gave a short speech to give a background on how the evening came to be. Of course, the host was more than happy to talk about the Glenfiddich brand and he expounded more regarding each single malt variant throughout the course of the evening. "We see this as an opportunity to showcase Glenfiddich as a drink to lend itself amazingly well across a range of dishes worldwide," the brand ambassador shared.
ADVERTISEMENT - CONTINUE READING BELOW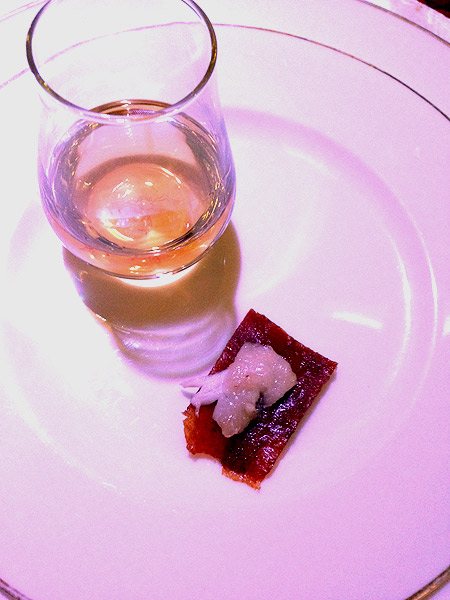 Glenfiddich 12 and fatty lechon meat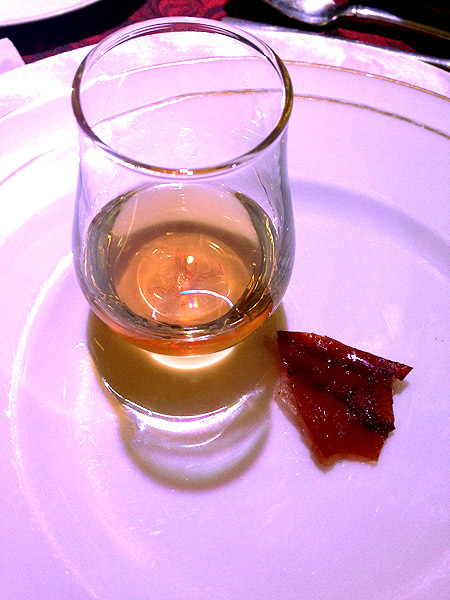 ADVERTISEMENT - CONTINUE READING BELOW
Glenfiddich 15 and crisp lechon skin
With much excitement, the brains behind the event explained what was about to ensue. "We start off with Cibo's roast lechon fat and a little lean meat with our Glenfiddich 12," Fergusson-Stewart said. "Then we will have the 15-year-old in tandem with the roasted lechon skin, followed up with the roast lechon ribs coupled with the Glenfiddich 18. Finally, we toast this gastronomic partnership between Scotland and the Philippines with the ultimate piece de resistance: Pepita's lechon with truffle rice complemented by our rich Glenfiddich 21 Gran Reserva."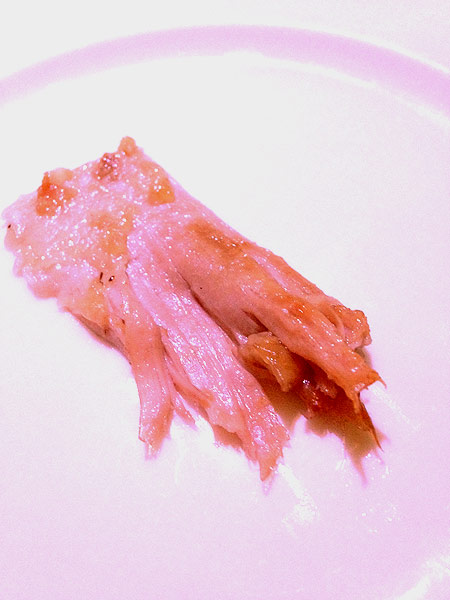 ADVERTISEMENT - CONTINUE READING BELOW
The fatty meat from lechon ribs. Mouths are watering.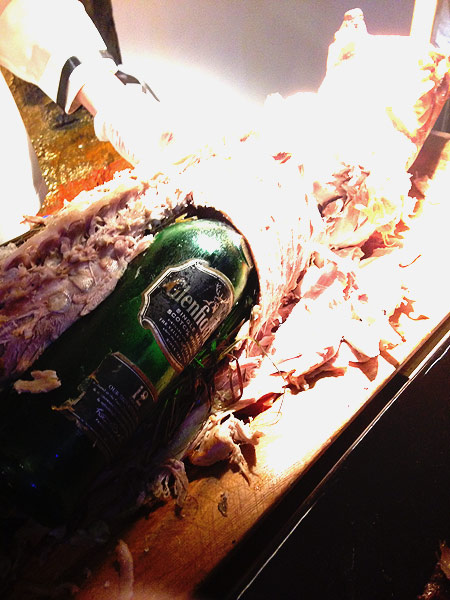 Cibo di M's lechon: Negrense-style and stuffed with a bottle of Glenfiddich 12
Oohs and ahhs, interspersed with some thoughtful chewing and sipping, resonated throughout the room. The first pork served was by Cibo di M-a Negrense-style lechon stuffed with lemongrass and a bottle of Glenfiddich 12 years. The delicately balanced fragrance and subtle oak of the Scotch was a great complement to the gloriously browned, crisp skin. Another favorite pairing is that of the elegant 18-year-old vintage and the tender flesh from the pork ribs-the single malt's mellow flavor of candied fruit, candy peel, and dates was like a velvety embrace in our mouths as it was married with the buttery, juicy meat.
ADVERTISEMENT - CONTINUE READING BELOW
The second lechon was Pepita's Kitchen's much-talked-about roast suckling pig stuffed with truffle rice. The heady aroma and earthy flavors was a perfect match with the exceptional Glenfiddich 21-year-old, distinguished by its rich, toffee sweetness and its smoky, masculine nose.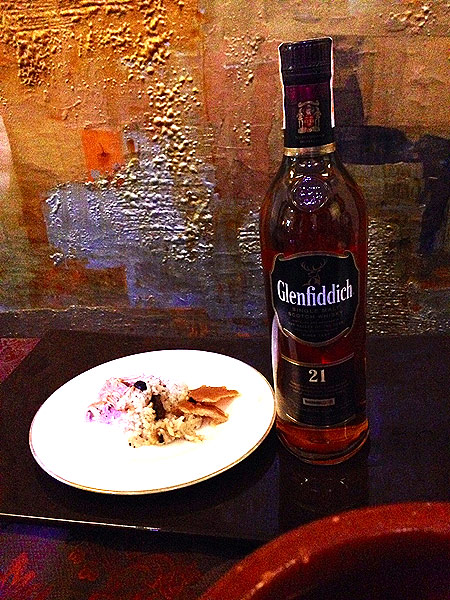 Glenfiddich 21 and Pepita's truffle lechon rice
The gastronomic indulgence didn't end there-after tasting the lechon with the whisky, we were served a scrumptious four-course dinner prepared by Cibo di M.
ADVERTISEMENT - CONTINUE READING BELOW
Now we know why Glenfiddich is one of the most popular single malt whiskies in the world-not only is it a pleasure to sip on its own, but it's a fitting accompaniment to great meals and joyous occasions. "Glenfiddich has always been on the shelves of your favorite bars and local stores but this year we are committed to strengthen our ties with the Filipino market through meaningful events such as this that celebrate our cultures' passions," concluded Fergusson-Stewart.
Load More Stories