J.Co, more than just a donut shop
Donuts are better with a cup of joe and great ambiance. Check out the chain's new look.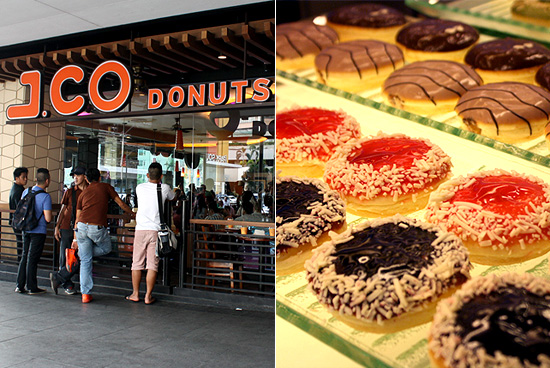 (SPOT.ph) The donuts (P42/each) are good: The almond-covered Alcapone has legions of fans and the thickly chocolatey Black Jack puts similar flavors to shame. This is something we, and the people willing to wait several long minutes in line, know all too well. J.Co is a donut place, if not the donut place-for some, at least.
ADVERTISEMENT - CONTINUE READING BELOW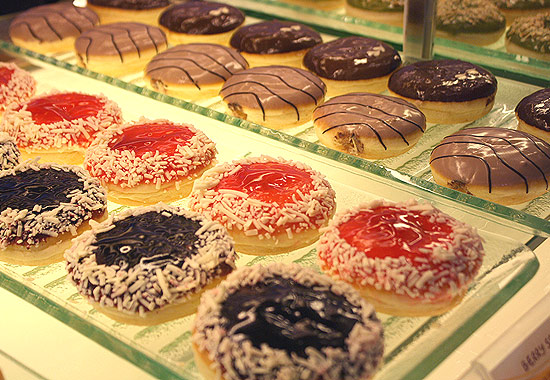 Blueberry Moore and Berry Spears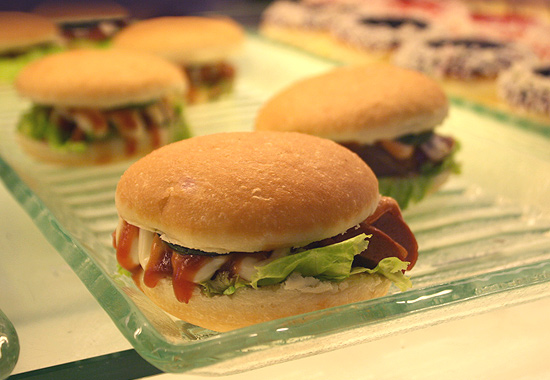 ADVERTISEMENT - CONTINUE READING BELOW
Savory delicacies
But behind the long line of people mesmerized by the trays of shiny, colorful rings behind those well-lit display cases is, well, more. There's fresh yogurt (P95 to P240) with a grocery of equally vibrant toppings (from fruit to nuts to candy) and available in cups, parfaits, and even in a "keep-cold take-out box"; there are savory round sandwiches packed with lettuce, ham, and zucchini. Then, there's the coffee, which has always been around, but in the backseat.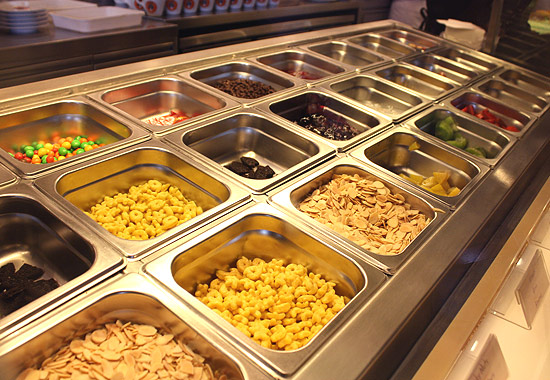 ADVERTISEMENT - CONTINUE READING BELOW
Yogurt toppings
J.Co was founded in Indonesia in 2005. When they opened in the Philippines in 2012, they wanted to establish themselves with their premiere item: donuts. But once the signature orange box became ubiquitous, it seemed only fitting to expand the emphasis. At the launch of the first full lifestyle cafe in Glorietta 4, J.Co coffee experts impressed with their brewed concoctions and skills in creating art with milk. Leading barista RJ Moran even delighted the crowd with a complex foamy peacock.
The cafe uses only 100% Grade A arabica beans from Indonesia, Brazil, Colombia, and Guatemala in crafting their coffee. Arabica, which is of a higher quality than the robusta, has a smoother, more defined taste. Bold but not bitter, it flaunts a sweeter note and is noticeably less acidic than its cheaper counterpart.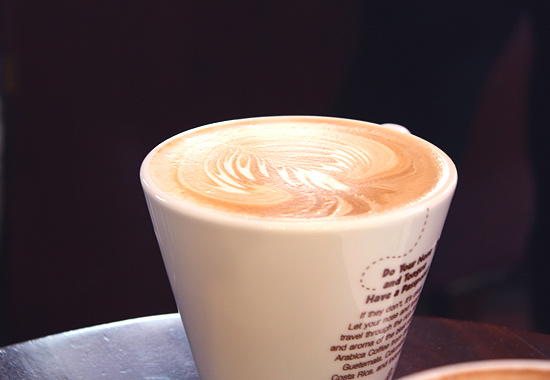 ADVERTISEMENT - CONTINUE READING BELOW
The Jcoccino (sans the chocolate)
The bestselling Jcoccino (P115/uno, P130/due, P140/tre) is an old reliable, especially if you like your donuts with a warm cup of joe. It's a serving of suave cappuccino (enjoy the foam art) topped with a block of chocolate that melts into the hot coffee. Skip the sugar and appreciate its natural caramel-like undertones.
If you're a fan of the Avocado Dicaprio (that's a donut, for those who aren't), then you'll find potential in the Cafe Avocado (P120/uno, P135/due, P150/tre), a frappe that features a rather unorthodox combination. You'll find that the natural creaminess of the fruit works better than actual cream. The sweetness is subtler but more defined. It's not new, but it might be our new summer favorite.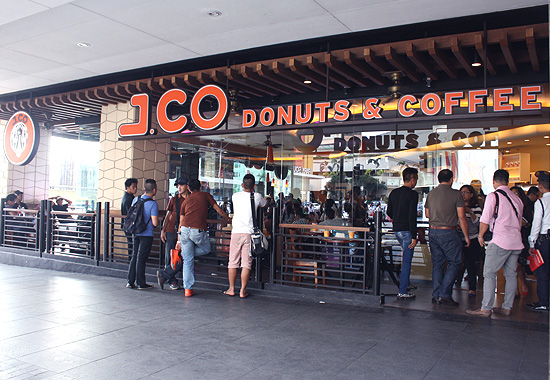 ADVERTISEMENT - CONTINUE READING BELOW
It's at the corner of Glorietta 4 (right across H&M).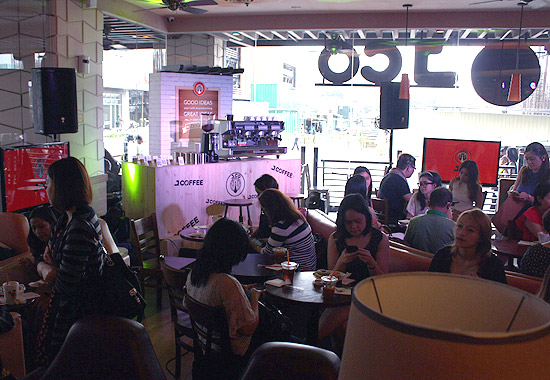 Stay and relax.
The old outlets will maintain their easy pick-up style, but the J.Co in Glorietta is the latest in a series of wider, airier, brighter branches. Plush booths, cushioned chairs, low tables, and a more chill ambiance invite you to stay and hang out. You don't have to quickly get your orange box of Alcapones and leave. You can stay and eat them then and there. Didn't you always want to?
ADVERTISEMENT - CONTINUE READING BELOW
Also read: CHECK IT OUT: J. Co Donuts & Coffee at SM Megamall, Mandaluyong City
Recommended Videos
Load More Stories