New Restaurant Alert: SUSI at Burgos Circle, Bonifacio Global City
Veganism never tasted this good.
SUSI
Bellagio II, Forbes Town Center, Burgos Circle, Bonifacio Global City
Contact: 833-7874
Open daily from 11 a.m. to 10 p.m.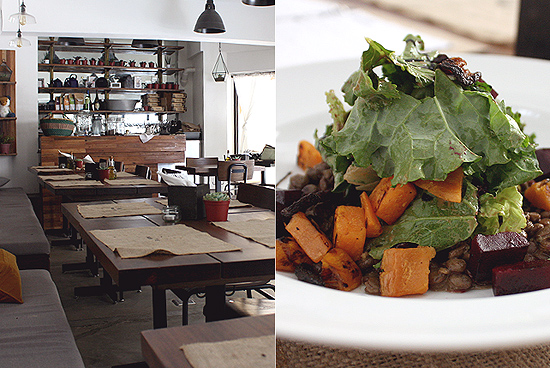 (SPOT.ph) A few spoonfuls away from finishing the first course (Lentils Provençal, by the way, a soy-free, corn-free, nut-free, protein-packed salad of kale, lentils, and beets) owner Bianca Mabanta walked up to our table. In a red dress, two neat braids hanging from the side of her smiling face, she asks us, "Are you vegan now?" There was a long pause before a small shake of the head. But the pause is enough. What seemed inconsiderable 10 minutes ago became a much closer possibility-if all vegan dishes tasted like these lentils.
ADVERTISEMENT - CONTINUE READING BELOW
CONTINUE READING BELOW
Recommended Videos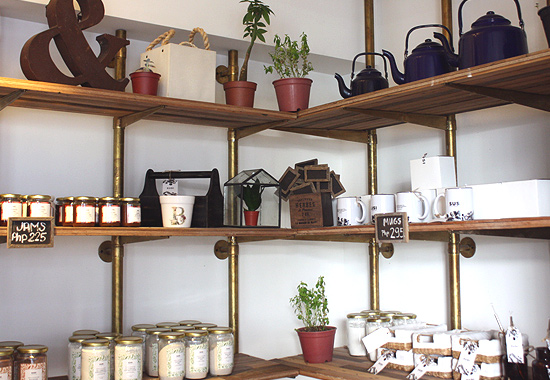 Brownie mixes, kale chips, jams, and more
SUSI is the latest restaurant to open in Burgos Circle. It's a vegan deli-slash-boulangerie that's all wood and sunshine, the bright noontime light casting a hazy glow on the warm furniture. The name signifies the "key to sustainable living," but it could very well be an invitation, an open door-to this kind of lifestyle. Someone in the next table commented that it reminded them of a house, but it's quite unlike any we've seen. The cozy couches and pillows, kitsches on the shelves, and a bamboo bike displayed over the staircase-no, SUSI is more like the home you wished you lived in.
ADVERTISEMENT - CONTINUE READING BELOW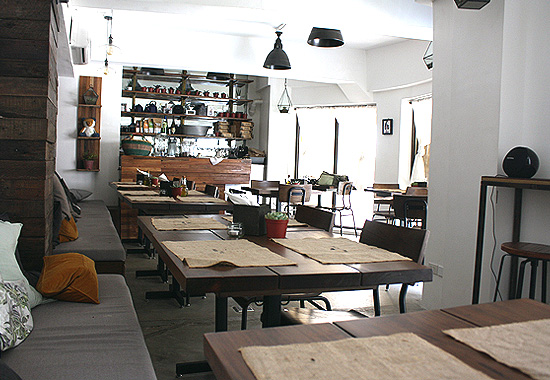 The second floor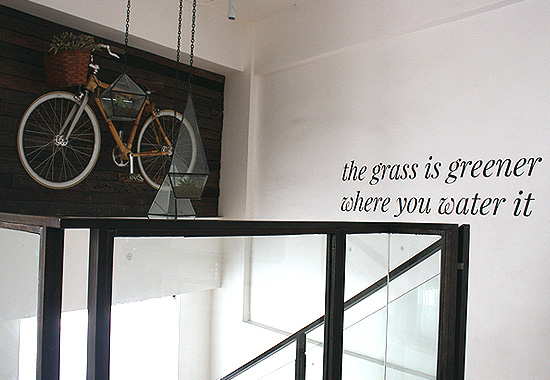 ADVERTISEMENT - CONTINUE READING BELOW
The bamboo bike on display
As inviting as it looks, there are some unwanted guests: No animal products or byproducts, like cheese or butter, are allowed to cross its threshold, which, in turn, makes the strictly vegan and gluten-free menu a curious little book. You'd want to order everything just to see how the quiche, "chorizo," and carbonara (rechristened Carb-No-Nara) would turn out sans cheese, pork, cream, or bacon. (For that last one, they crisp up mushrooms to nearly replicate the taste and texture of the beloved cured meat, but with an added tint of earthiness.)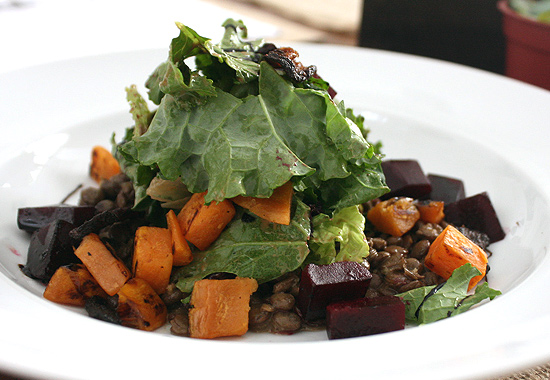 ADVERTISEMENT - CONTINUE READING BELOW
Lentil Provençal with sweet potatoes and mushroom bacon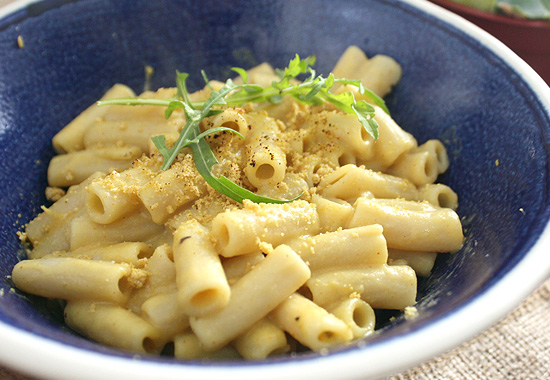 Mac & Geez
But if the Mac & Geez (P295) is an indication of the kind of dishes the kitchen could produce without classical ingredients, then veganism in the city could well become the next hot thing. The pale-yellow noodles look very much like the standard. Painted with a non-dairy sauce that's indistinct but creamy enough to dupe us into thinking it's some kind of novel cheese we've never heard about. The danger in macaroni and cheese is its tendency to become surfeit, which is why some restaurants cheat by adding bacon or breadcrumbs. But at SUSI, there's nothing else in there to break the bond between pasta and that slightly tangy, carrot-based faux-only light flavors and a whiff of heat. It's a refreshing restraint from recent, newfangled culinary inventions that challenge rather than comfort.
ADVERTISEMENT - CONTINUE READING BELOW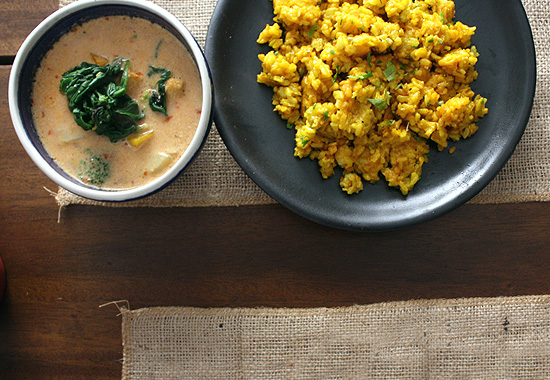 Vedge Curry
The Vedge Curry (P315) has its own charm. It takes a backseat to The Emerson (P515), a lentil and mushroom loaf that Bianca loves (Emerson is the name of her cat), but the flavors are loud and bold enough to be noticed on their own. The Thai-inspired red curry flaunts compelling heat, filled with spinach, squash, potatoes, tofu, and broccoli. The rice, plump tacky things, is flavored with turmeric to boost up those complex spiced notes. Whoever said health food lacked flavor would probably eat their words-or this particular dish.
ADVERTISEMENT - CONTINUE READING BELOW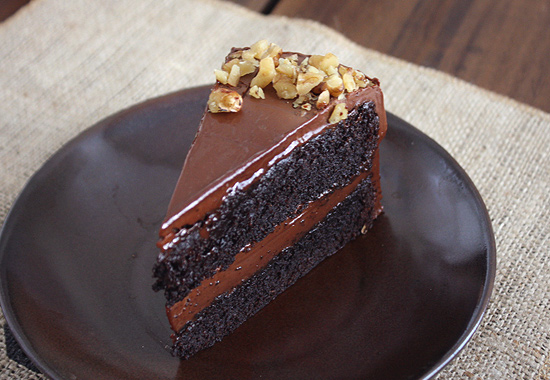 Eat Your Feelings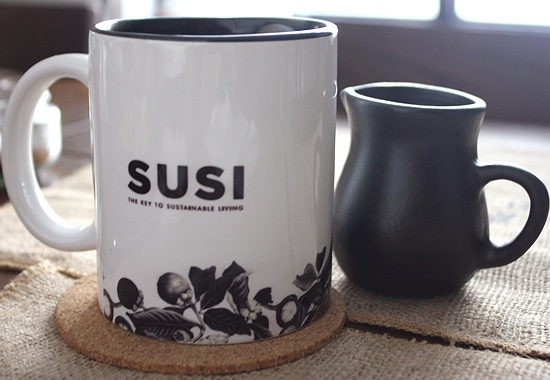 ADVERTISEMENT - CONTINUE READING BELOW
Kenya and Almond Milk
What's nice about SUSI isn't merely in their attempt to furiously season and color their dishes. It's also in their dessert menu, where chocolate is thankfully not exempt! The Eat Your Feelings (P225) is described as a decadent chocolate cake, which it most certainly is.  A large dusky slice that only reveals its healthy intentions in a faintly crumbly texture that's still heavy on that deep, dark chocolate flavor. It's a great pair with a cup of the bold Kenya (P115) coffee, which you can tame with either soy or almond milk.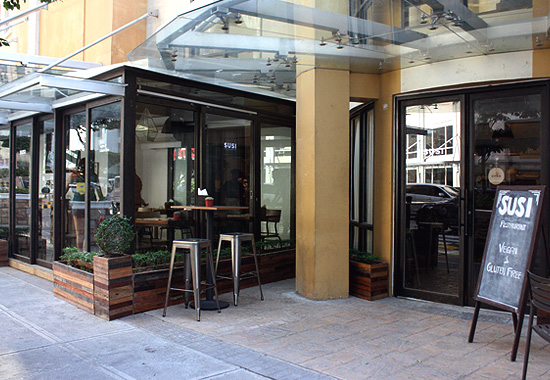 ADVERTISEMENT - CONTINUE READING BELOW
Right beside Burgers and Brewskies
SUSI is by no means the first restaurant to try its hand at this kind of meticulous standard, but it opens a new door for those willing to live a little healthier. To say it's for vegans would be unfair. It's for anyone who likes good food and deserves a healthy lifestyle.
Are you sure you want to delete this list?

Load More Stories