10 Great Places to Eat Your Feelings in Manila
For when you need to fill your life's void with food.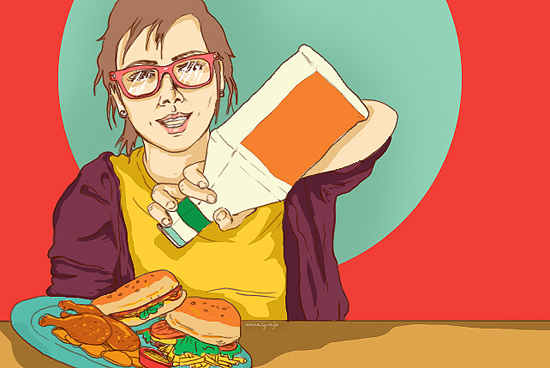 (SPOT.ph) Overeating isn't the answer to our problems, but sometimes it can help. A forkful of cake can push back threatening tears; a bite of chicken can choke back that curse that was forming in our mouth. A cookie-a very good one-may be all it takes to remind you that life is good and can get better.
We're overreaching here a little bit, but the point is: Food is good and it gives categorical happiness no matter the situation. (That's why someone invented the term "comfort food.") When you're feeling empty, you can fill yourself up-with good grub. In case you're down in the the doldrums, here are 10 restaurants that could possibly pull your spirits back up.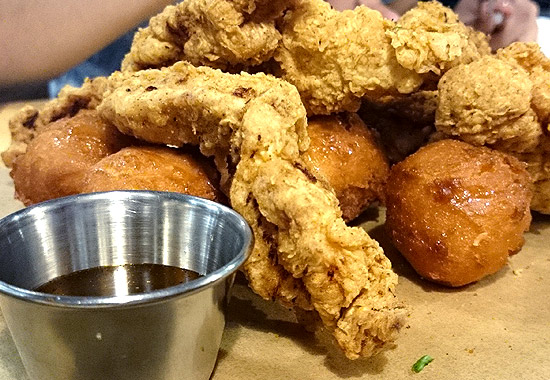 ADVERTISEMENT - CONTINUE READING BELOW
Fireside by Kettle
The Issue: You've been having an excessive amount of bad luck.
You tripped. Your favorite shoes finally gave in. You're not getting along with anybody. You spilled your milkshake. You dropped your phone in the toilet. Such is life. You need something that's just so effortlessly and consistently good, straightforward comfort where all your favorite things are available-but better. Welcome to Fireside by Kettle. Find a seat at the back, and no one will judge you for the copious amounts of food you're about to order. Get the fried chicken tenders because life is already too stressful to negotiate bones. And with the luck you're having, you might choke anyway.
The Solution: Buttermilk Fried Chicken Tenders (P498) and extra Cornbread Donuts (P109)
Fireside by Kettle is at 3/F SM Mega Fashion Hall, Mandaluyong City. Read more about it here.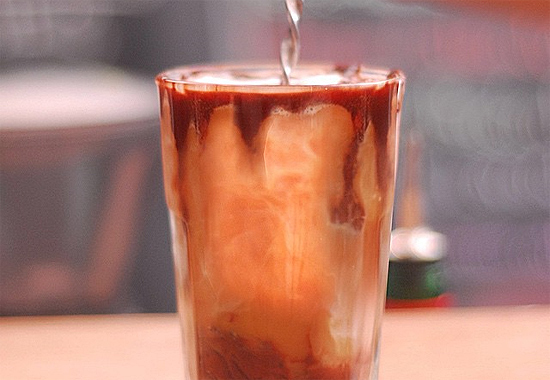 ADVERTISEMENT - CONTINUE READING BELOW
Habitual Coffee
The Issue: Life is much too overwhelming.
Hide out from the pressures of the daily grind in this intimate café where you can take a breather and sip cup after cup of handcrafted brews paired with delectable pastries. Sorry, we meant drink your feelings. It's a cozy reminder of simple pleasures that you can never get enough of. You can customize your brew if you want. Go ahead, have fun with it because here, you're in control. Except when you start craving their S'mores Bars.
The Solution: Mint Mojito Coldbrew (P170), S'mores Bar (P65), Old Habits Die Hard (a cold brew with frothed milk, Belgian chocolate ganache, Belgian chocolate chips, ice, and simple syrup)
Habitual Coffee is at C14 Building B, Ortigas Home Depot Complex, Julia Vargas Avenue, Pasig City.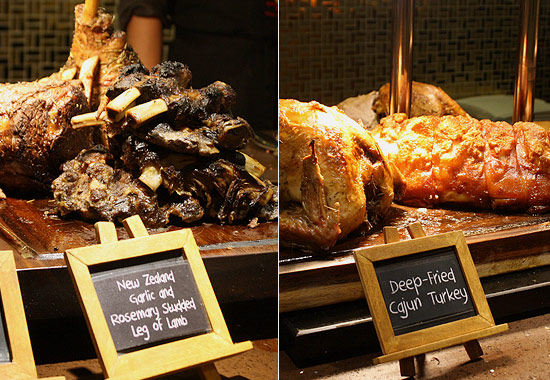 ADVERTISEMENT - CONTINUE READING BELOW
NIU By Vikings
The Issue: You broke your leg.
Ouch. You're going to need some painkillers for that, but for a non-medical cure, how about a bounty of good food? A buffet is always a good idea, but this is one that doesn't require you to stand up. You just sit there, ask the server what you want from the line-up, and they'll get it for you-plated like it came from your fancy sit-down! NIU, which is Vikings on a higher end of the scale, is a mouthwatering smorgasbord with top-notch ingredients (fig, foie gras, Angus beef) that sets it above other buffets. It's perfect for special occasions-or just for your emergency cheer-up.
The Solution: Hit the Chinese and Carving sections right away! A buffet ticket is priced at P1,088 (lunch) or P1,388 (dinner).
NIU by Vikings is at 6/F SM Aura Premier, Bonifacio Global City. Read more about it here.
ADVERTISEMENT - CONTINUE READING BELOW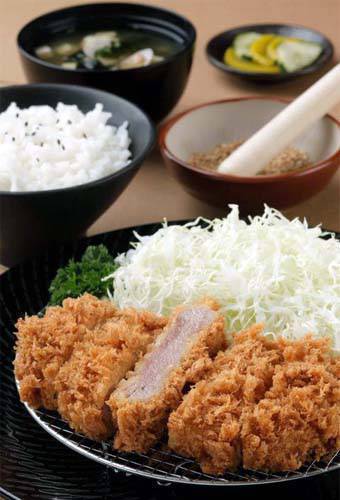 Yabu: House of Katsu
The Issue: You got fired.
Two words: unlimited rice. Yabu gives them by the bucket. (Well, sort of. The rice lady goes around carrying a wooden pail for rice refilling purposes.) You may be unemployed now, but at least you have the luxury of enjoying these gold slabs of pork. This moment-you taking a bite of that flaky juicy masterpiece-it's something your boss or the economy can never take away. You work(ed) hard. You deserve this. Heck, another cup of rice!
ADVERTISEMENT - CONTINUE READING BELOW
The Solution: Kurobota Pork Set (P515+)
Click here for a list of Yabu branches. Read more about Yabu here.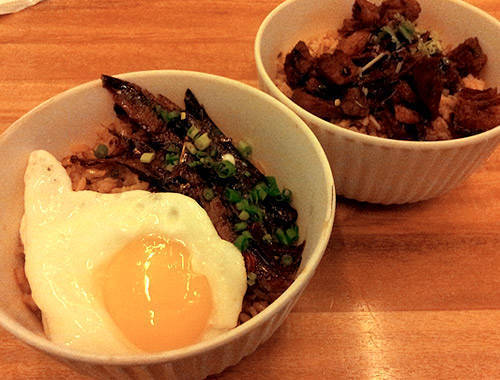 Recovery Food
The Issue: You're pulling several all-nighters.
Here, it's round-the-clock consolation. Sure you're working long hours, but when your mind and body are about to shut down, sneak in a break. Your boss should understand. Or, take him along and you can both cry about your exhaustion over several bowls of rice and tuyo. You need the energy boost and you'll come back feeling more refreshed than ever. You see those energy-drink commercials on TV? Their offbeat comfort food gives a different kind of adrenaline.
ADVERTISEMENT - CONTINUE READING BELOW
The Solution: Joe Pho (P180), Happy Beef Rice (P290), S.S.T. (P180)
Recovery Food has branches at 32nd corner 8th Street, Bonifacio Global City; and UP Town Center, Quezon City.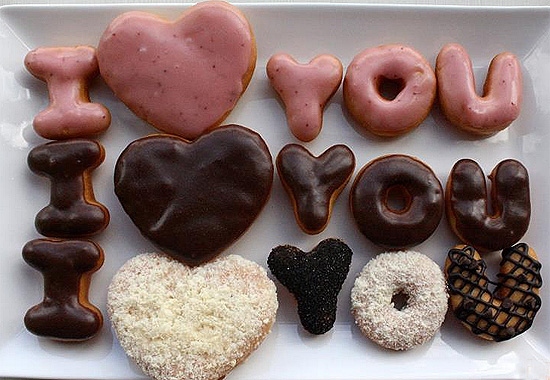 Cello's Doughnuts and Dips
The Issue: You got dumped.
Eliminate the bitterness in your life by padding it with sweet nothings. No, not nothing. Donuts! The sweetest, fluffiest, most rewarding kind you'll ever find in Manila. You may not have a pool of lovers available, but you have an entire selection of Cello's to choose from. And none of them will ever let you down. You know what, get their famous letter donuts and spell a little delicious encouragement for yourself. How about "I love you"? Gobble them all up as a show of appreciation.
ADVERTISEMENT - CONTINUE READING BELOW
The Solution: Letters donuts are priced at P30 to P45.
Cello's has branches at Katipunan Avenue, Quezon City; and Sky Garden, SM North EDSA, Quezon City.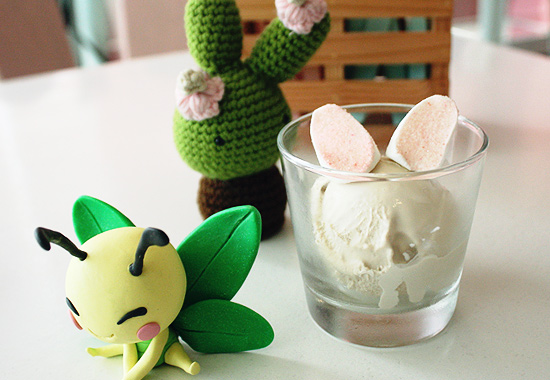 The Bunny Baker Café
The Issue: You grew a year older.
It doesn't seem like a big deal until you're actually there. You can watch Friends, Season 7, Episode 14, "The One Where They All Turn Thirty" to understand. Happy birthday means you're moving on to a new decade. You've grown a deeper set of wrinkles around your eyes. It's getting harder to lose weight and even harder to down that eighth shot at night. Age is only really a state of mind, but today, it's just hard to accept that. How about visiting a café that makes you feel young-at heart at least? This pretty place will ignite the kid in you-the version of you that isn't all jaded and cynical. Here, it's a happy background for down-home gustation.
ADVERTISEMENT - CONTINUE READING BELOW
The Solution: Bunny-lato (P110 to P190)
The Bunny Baker Café is at 3/F Hemady Square, Hemady Street corner E. Rodriguez Sr. Avenue, Quezon City. Read more about it here.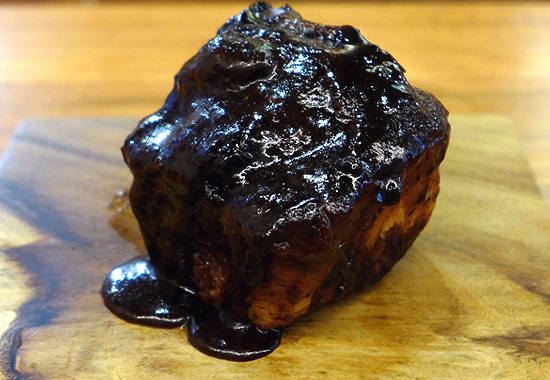 Salt Bakery
The Issue: You grew an inch-horizontally.
You're breaking your back at the gym to fit into those jeans, you're trying your hardest to skip the rice, but the stress of losing is only making you eat more. Now that you've gained the weight anyway, why not make the most of it? Salt Bakery, the unassuming little sweet stop behind Katipunan Avenue, peddles the most gloriously sinful desserts. Rich in flavor but not overly sweet, Sam Ty's cakes are the kind that will make you stop after a bite, think that something so wonderful couldn't possibly be waistline-friendly, then just throw your hands up in surrender and finish the whole plate. Because you'd rather risk the calories than miss out on something this heavenly. There's more to gain here than weight.
ADVERTISEMENT - CONTINUE READING BELOW
Now that you're comforted with worth-the-calories sweets, you can take another jab at that diet next door, at Go! Salads.
The Solution: Salted Egg Custard Cupcake (P65), Sea Salt Bacon Sticky Buns (P90)
Salt Bakery is at 325 F.B. Dela Rosa Street corner Katipunan Avenue, Quezon City. Read more about it here.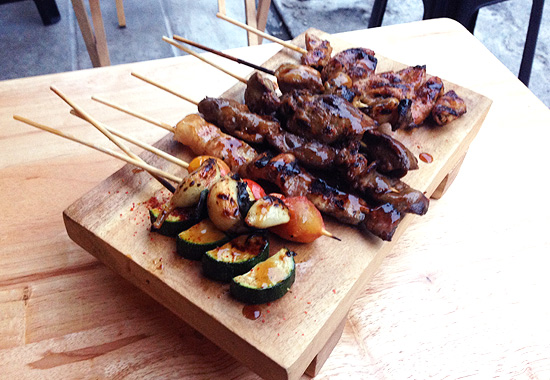 ADVERTISEMENT - CONTINUE READING BELOW
Tambai Yakitori Snackhouse
The Issue: Your best friend is leaving.
The best meal with your BFF is one shared over yummy, skewered meats and a few bottles of beer. In this side of the metro, Tambai does it best. You'll never want this last moment with your best friend to end, and Tambai makes it hard for you to leave anyway. The smoke from their grill and the sizzle from their fryer will make your mouths water. Their meaty sticks are so good, they make it feel like you have to order a lot. Like all good skewers, you won't ever get enough. You'll try this and that, and another of this, then maybe that. It's a night of merry eating that you'll always remember. Load up on cash though.
The Solution: US Pork (P40), US Chicken Leg (P40), US Beef Isaw (P40)
Tambai is at 5779 Felipe Street, Barangay Poblacion, Makati City. Read more about it here.
ADVERTISEMENT - CONTINUE READING BELOW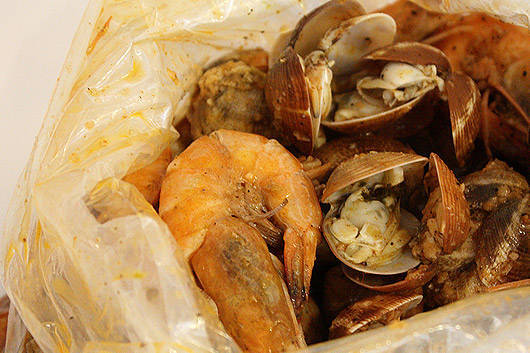 Bag O' Shrimps
The Issue: You lost something-a bet, Ed Sheeran tickets, your sanity.
Drown your sorrows in a bag of the most flavorful seafood because really, happiness is only as deep as a large sack of spicy shrimps. Sometimes, anyway. The deal at Bag O' Shrimps is seafood (your choice) boiled inside a bag filled with intensely seasoned broth (your choice). You eat with your hands and over sanitized special paper, and enjoy everything with either skinny sweet potato fries or rice. It's such a simple yet absolutely addictive formula. You may not have found what you need in life but you can bet that in here, you can find that stubborn piece of Andouille sausage or that last piece of clam if you dig deep enough.
ADVERTISEMENT - CONTINUE READING BELOW
The Solution: Assorted Seafood in Bag O' Mama Sauce (price depends on weight)
Bag O' Shrimps is at Tuscany, McKinley Hill, Taguig City. Read more about it here.
Photos from the official Facebook pages of Cello's Doughnuts and Dips and Habitual Coffee; and SPOT.ph archives
Art by War Espejo
CONTINUE READING BELOW
Recommended Videos
Share this story with your friends!
---
Help us make Spot.ph better!
Take the short survey
Load More Stories