Top 10 Hottest Women in Food
Food and women? That's a winning combination.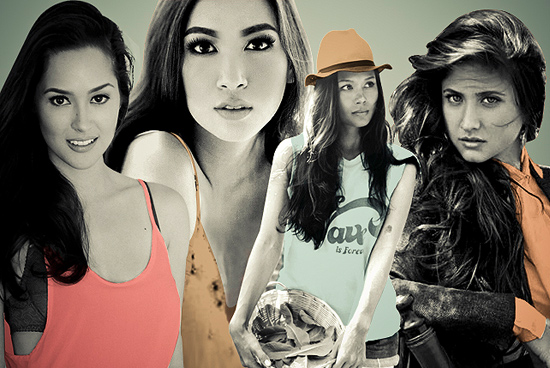 (SPOT.ph) In Season 3 of Friends, Chandler asks Joey probably the most important question he's ever been asked in his simple life. Chandler holds up his right hand to indicate the girl from the Xerox place butt-naked and his left hand to represent a tub of jam. Which would Joey choose? The Days of Our Lives actor didn't need time to think. "Put your hands together" was his immediate answer.
No female rolled around in jam for this list, but if it's true that women and food is a mighty combination, then we're picking out the culinary belles who sizzle.  These women, chefs, home bakers, restaurant owners? They know that the way to a man's heart is through his stomach.
ALSO READ:

Top 10 Hottest Restaurateurs in Manila
Top 10 Prettiest Chefs in Manila (2010)
Top 10 Cutest Chefs in Manila (2010)
Top Must-Watch Chefs Under 30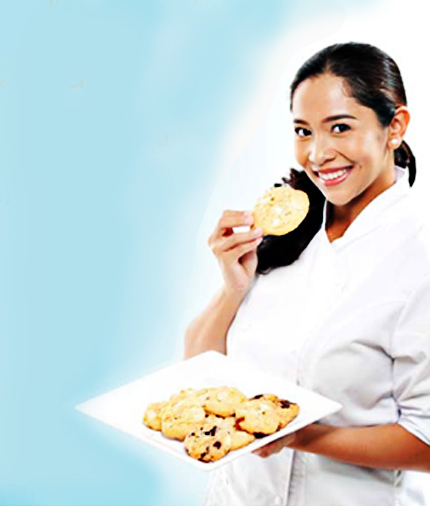 10. Carmela Villagas
This dusky pastry chef will go down in history as the woman who gave fruitcakes newfound relevance. She, together with fiancé Julien Agosta, is the brains and brawn behind Casa San Luis Pastries, a brand that merges French culinary techniques with Filipino sentiments. When she's not churning out yummy treats from the oven, Carmela is a crafter (a self-confessed washi tape addict) and traveler. Her eagerness allows her to keep up with anyone at every whim. While her sense of adventure is a big bonus, most would agree that she has a smile sweeter than her desserts.
ADVERTISEMENT - CONTINUE READING BELOW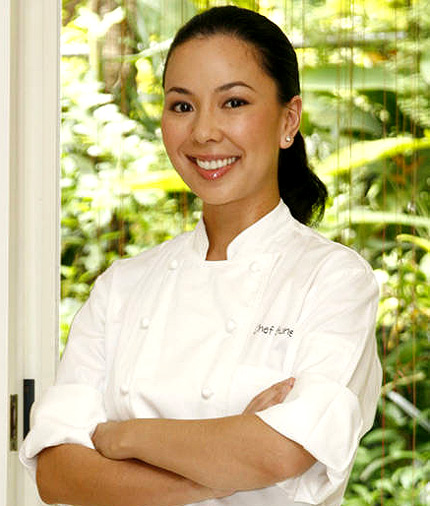 CONTINUE READING BELOW
Recommended Videos
Photo from Yummy.ph
9. Sunshine Puey Pengson
SPOT.ph's 2010 Prettiest Chef is No. 9 on this list. Sunshine has a very regal air about her. When she walks, it's almost like you want to salaam at her feet-or her eclairs. There's always something awe-inspiring about a woman who carries herself with confidence. This pastry master found the perfect match in husband, Rob Pengson. Together, they run The Goose Station and Shine Bakery and Café.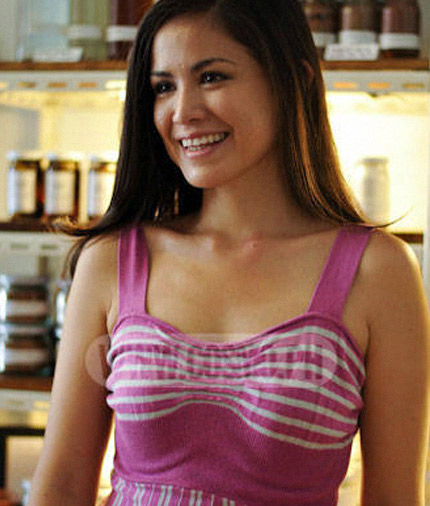 ADVERTISEMENT - CONTINUE READING BELOW
Photo from Cosmo.ph
8. Bea Misa Crisostomo
That gorgeous mestiza face is only a preview to a beauty that's more than skin-deep. Bea is one-half of the eco-couple behind Ritual, an organics grocery store that sells foodstuff, bath products, clothes, and drinks. Their efforts have been featured on Time magazine and she, with her husband Rob, was featured on the cover of the local Entrepreneur.  "We want to be a sort of platform for food entrepreneurs," said Bea in SPOT.ph's interview with her in 2012. "We meet with them to make sure they don't use artificial colorings or preservatives." By encouraging customers to bring their own containers, Bea also reduces wastage. Doesn't she make sustainability look oh so sexy?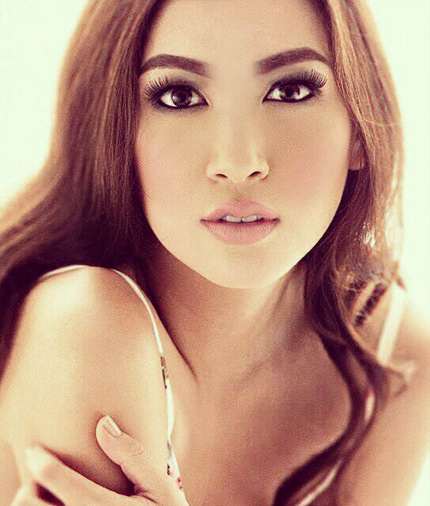 Photo from Bianca Mabanta's Twitter page
7. Bianca Mabanta
Bianca comes from the family who owns Mexicali and El Chupacabra, so you just know that heat runs in her blood. As if things couldn't get any hotter, the 24-year-old Spanish-Filipina babe started her own vegan hot sauce brand, Aeta Organics, which supports sustainable livelihood in Pastolan, Subic. Proceeds from her cause go to improving elementary education in the community. Conscientious and beautiful? That's an unbeatable combination.
ADVERTISEMENT - CONTINUE READING BELOW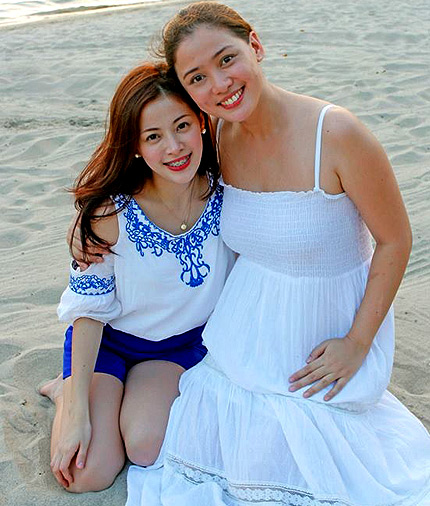 Photo courtesy of Jessica Gallegos
6. Chin and Jessica Gallegos
Good looks and cooking skills are obviously encoded in their DNA. Chef Chin Gallegos is the chef behind Pio's Kitchen and Jessica is one-half of the pair who founded artisan sausage brand, The Butchery. Chin was a former flight attendant who exposed herself to a variety of cuisines during her travels. Jessica, on the other hand, took sausage-making classes in Brooklyn. Both have a no-nonsense approach to food, taking no shortcuts and using only quality techniques and ingredients. Chin's already married, but those who want to win Jessica's heart should take this as a hint.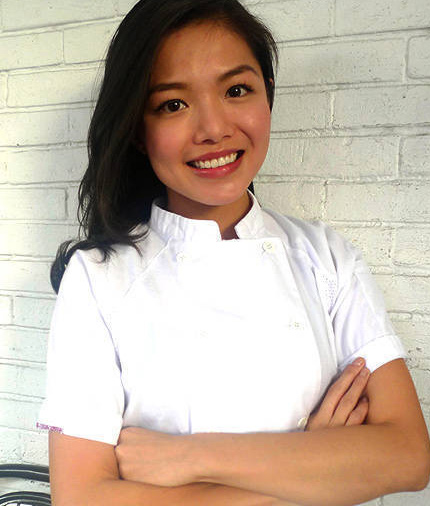 ADVERTISEMENT - CONTINUE READING BELOW
Photo by Angelo Comsti
5. Celine Delos Angeles Escaler
You could never tell from that sweet and serene face that her specialty is steak-big, thick ones cooked to a delightfully pink rare. Chef Celine studied culinary arts in New York and the local CCA. Naturally shy, she's not the type of chef who'd go from table to table, mingling with the guests at her restaurant, Stockton Place. "Chefs belong behind the scenes, in the kitchen," she once told us. When you do catch a glimpse of this petite cutie, you'll be caught off guard and instantly smitten.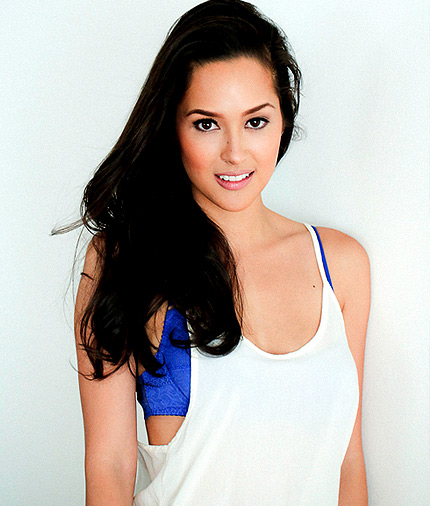 Photo by Mango Red
4. Patti Grandidge Herrera
You've probably seen her before. Patti is face of the country's flag carrier, Philippine Airlines. She's a fashionable cupcake queen who bakes in between hosting her ETC show, Etcetera. After graduating from Pepperdine University, Patti took baking classes and worked at Sprinkles Cupcakes in Beverly Hills. Sweet Patti Cakes was born when she relocated to Manila in 2010. She's considered one of the best in the field, and everyone would agree that she's just as lovely as her pretty little creations. Unfortunately for the hopeful young men out there, this 27-year-old hottie married her longtime love, Jon Herrera, last year.
ADVERTISEMENT - CONTINUE READING BELOW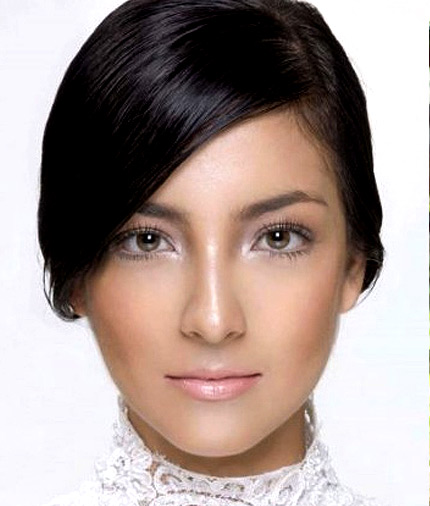 Photo from http://www.angelicadizon.com/
3. Katia Benassi De Guzman
Katia is the quiet owner of an equally quiet neighborhood restaurant, Benassi, which features flavors from Massa, Italy. The half-Italian restaurateur is svelte and modelesque, with a physique that belies the amount of pasta she consumes on a daily basis. Katia was born and raised in Italy. She moved to the Philippines when she was 13, bringing with her flavors from her childhood. The recipes are mostly her mother's, but Katia can usually be seen bussing tables and manning the register.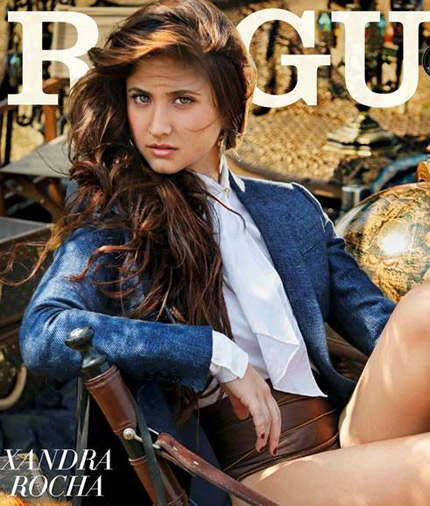 ADVERTISEMENT - CONTINUE READING BELOW
Rogue April 2014 issue, shot by Mark Nicdao
2. Xandra Rocha Araneta
This cover girl is the person behind artisan ice cream brand, Pinkerton. Just like her delicious desserts, Xandra is an alluring mix of everything you could possibly want: she's equal parts sweet, smart, and sexy. She's a girl-next-door who's not afraid to climb rocks and ride the rapids. She even confessed that she prefers doing "boy-things." If you can't get enough of her hazel eyes and darling face, watch her host Something to Chew on, a food and travel show on Solar. Xandra's ultimate goal in life is to eat her way around the world.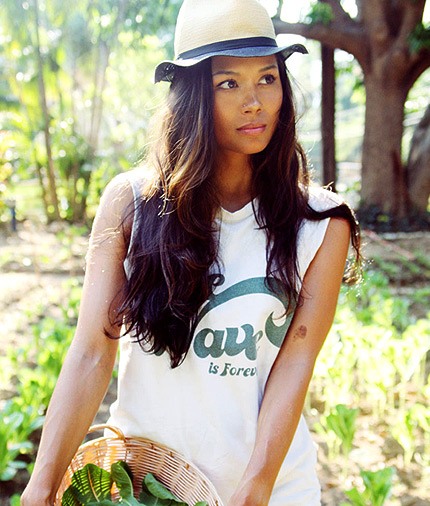 1. Mona Lisa Neuboeck
She's stirring up a revolution-a raw food revolution. Mona Lisa is on a mission to promote vegetarianism, creating her own delicious menu of raw eats that can rival cooked versions in flavor and presentation. Her sun-kissed beauty and Eurasian good looks hide the fact that she didn't have an easy life growing up, but her past experiences only made her stronger and more committed in whatever she does. Passionate but laidback, Mona Lisa's not too in-your-face with her beliefs, but with a face like hers, we wish she would be.
ADVERTISEMENT - CONTINUE READING BELOW
ALSO READ:

Top 10 Hottest Restaurateurs in Manila
Top 10 Prettiest Chefs in Manila (2010)
Top 10 Cutest Chefs in Manila (2010)
Top Must-Watch Chefs Under 30
Share this story with your friends!
---
Help us make Spot.ph better!
Take the short survey
Load More Stories