Here Are 5 Things Millennials Should Try at Least Once
Adventurous millennials, take note!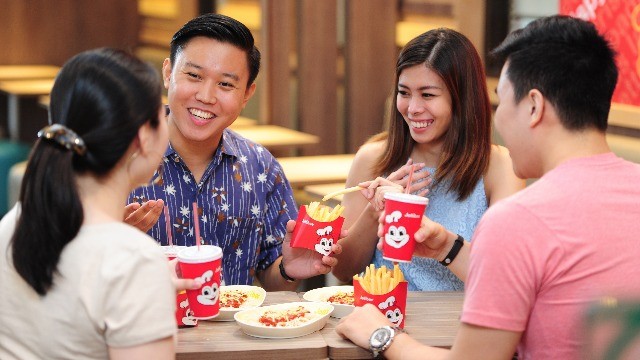 (SPOT.ph) The glorious season of adventure—summer—is over, but it doesn't mean that adventure seeking should stop there. Fun and unforgettable experiences with the squad should be an all-year-round thing, even when these great moments don't involve a lot of sun, sea, and sand.
Any month be a great month for adventures for your squad! Here are some ways to pump some flavor into hang-outs and weekends!
Learn a new language
Learning doesn't have to stop in school—and it doesn't have to be boring! Get the squad together for some language classes (it could be in a classroom, through an app, or even YouTube!) for hours and hours of fun and learning. And should you want to take the learning further, there will always be someone to practice your new language skills with!
Begin learning a new language through the Duolingo app—FOR FREE! If classroom-style learning is effective for you, these places offer a great learning environment: Alliance FranÒ«aise de Manille (French), Goethe-InstitutPhilippinen (German), Instituto Cervantes (Spanish), and the Korean Cultural Center. Another great free option is TESDA's Language Skills Institute, which offers 100-150 hours of Mandarin, Nihongo, Arabic, and Spanish lessons.
Get crafty
Arts and crafts are making a big comeback—and it's not just a creative outlet, it's a great indoor activity to bond over with the squad during the rainy days. Plus, there are plenty of workshops in the metro to teach you the ropes and get your creative juices flowing!
Craft MNL offers a wide variety of workshops taught by some of the country's best artists to fit your squad's varying preferences and skill levels. The squad can choose from painting, pottery, macramé, jewelry-making,   dyeing, copperplate printing, papercraft, and even leather crafting. Art-supply stores like Craft Carrot and ArtWhale also regularly offer watercolor painting and calligraphy workshops.
Real chill
There's nothing more relaxing than curling up under the sheets and wearing pajamas all day long when the rain clouds start rolling in. Get the entire squad together in someone's home or an Airbnb rental up in Tagaytay to ride out the rainy days. Binge on hours of engaging Netflix offerings, order your favorite Jolly snacks over the phone, and enjoy a chill weekend in! Who says squad adventures always have to involve an adrenaline rush?
Check out different rental rooms, suites, and even houses through Airbnb!
Challenge the squad
If your squad is a big fan of reality shows, why not do those exciting challenges in real life? Hit an ukayspot, set a budget, and see who comes up with the most fabulous (or campiest and tackiest) outfits! Put on a lip sync performance to your favorite pop tunes! Or if you're travel-obsessed, break the squad into teams and see who can put together the best itinerary and budget! To flavor up the competition, have the losing team buy all the Jolly Crispy Flavored Fries the winners want.
The classic road trip
If there's any squad adventure that doesn't get old, it's the classic road trip. Pick an off-the-beaten-path destination to avoid the crowd and the frustrating traffic that goes with it. Do it old school and meet up at a fast food joint to load up on your favorite treats to snack on during the road trip! Going with the old-school theme, whip up a playlist of your squad's jams, roll the windows down, and sing away!
No matter what adventures the squad chooses to embark on this July, start the fun right with the Jolly Crispy Flavored Fries in Garlic and Cheese! Savor the beginning of a great experience through this perfect combination of smooth and creamy cheese with a nice savory garlic finish in every bite!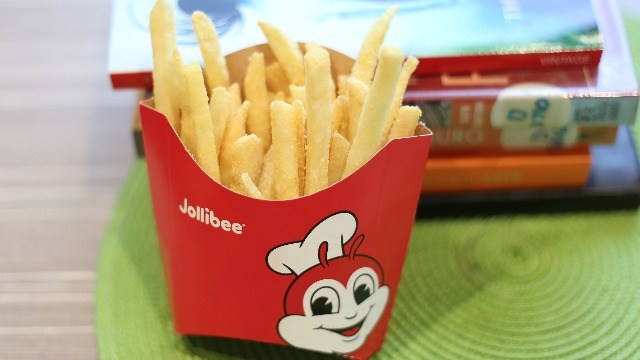 The Jolly Crispy Flavored Fries are availablethree sizes: Regular (P40.00*), Large (P65.00*) and Jumbo (P80.00*), for dine-in, take-out, delivery, and drive-thru transactions in all Jollibee stores nationwide. Also available in Super Cheese flavor.
* Prices may vary across different locations.
This article is sponsored by Jollibee.