New Ice Cream Alert: DQ's Pepero Blizzard Is Such a Revelation
Because Dairy Queen + Pepero = FTW!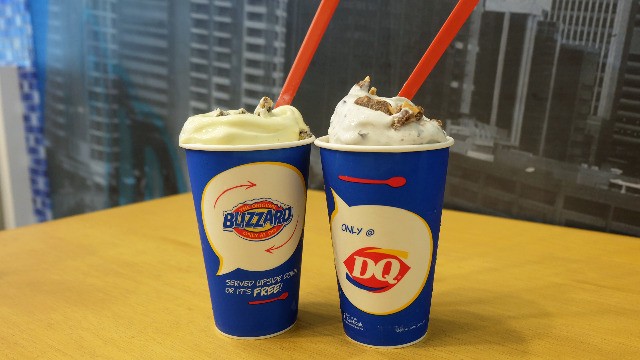 (SPOT.ph) It's that time of the year again, when the gloomy season all but pushes you back into the warm comfort of your bed. But before you plug in your favorite show for a long day of vegging in front of the TV, consider what would make your chillax day even better: the limited edition Pepero Blizzard from Dairy Queen!

The cold and crunchy treat is worth the trip to the nearest DQ, if only so you'll have the perfect yummy companion to laze the day away with.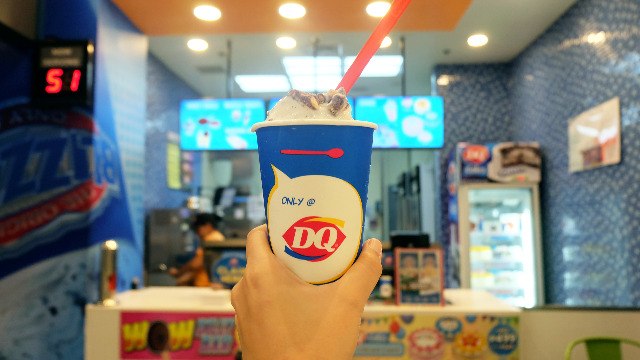 Now, if you love Pepero's Almond variant, you will love Dairy Queen's Pepero Almond Chocolate Blizzard just as much. The vanilla ice cream works perfectly with the crunchy and chocolate-y goodness of Pepero and its almond nuts.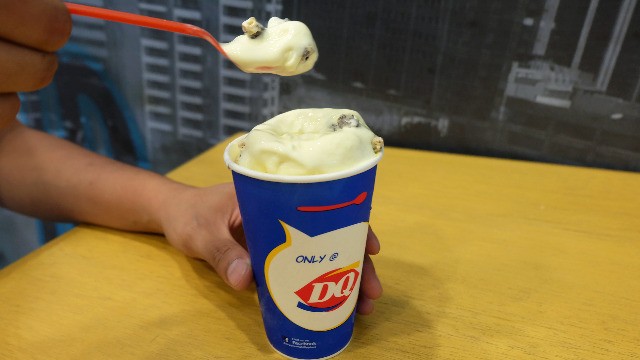 Pepero and mangoes are two of our favorite things in the world, so it's no wonder the Pepero White Cookie Mango Blizzard hits the spot. It's surprising to see that mango goes so well with white chocolate and chocolate cookies, but we can't deny that it just works.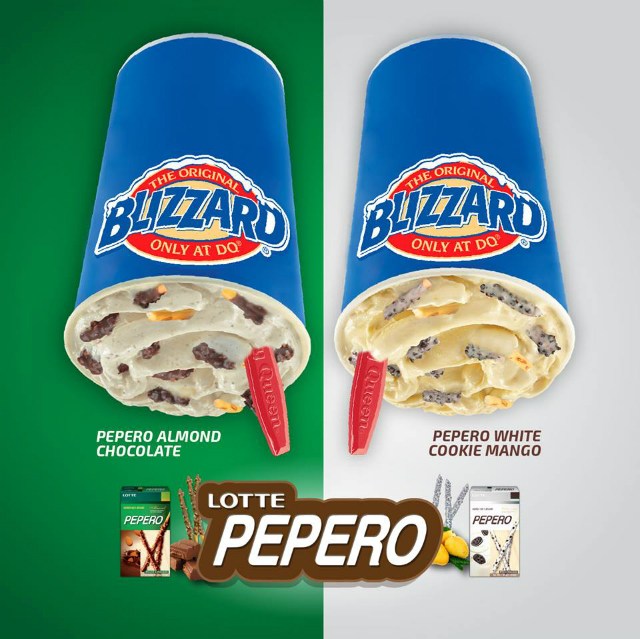 These tasty combos from Dairy Queen and Pepero are quickly becoming our new favorites, and we've got a feeling they'll become yours, too!
Pepero Almond Chocolate and Pepero White Cookie Mango are available for a limited time only, so make sure to try both flavors in all Dairy Queen stores nationwide.
This article is sponsored by Pepero.