10 Funniest Hugot Posts About the New Selecta Solo Packs
Riding solo's no big deal if you have a sense of humor.

(SPOT.ph) The Internet is a gold mine of killer hugot GIFs, memes, and social media posts. Now that the love month's in full swing, you can bet many bitter, hurting, and lovelorn people are posting their hugot and turning to food—Selecta's new Solo Pack ice cream in particular—for instant comfort. We scoured Facebook, Instagram, and Twitter for the best bitter, batty, boffo posts about the L word (Curse you, Love!) and true enough, there's a lot of angry aching hearts out there. 

10. There is strength in numbers.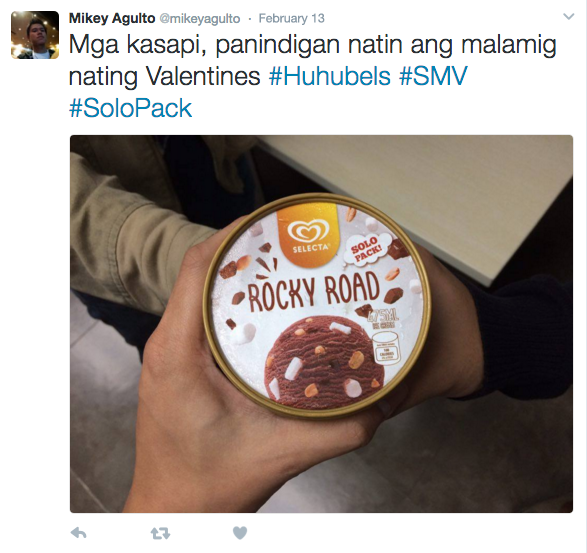 9. Perfect pair.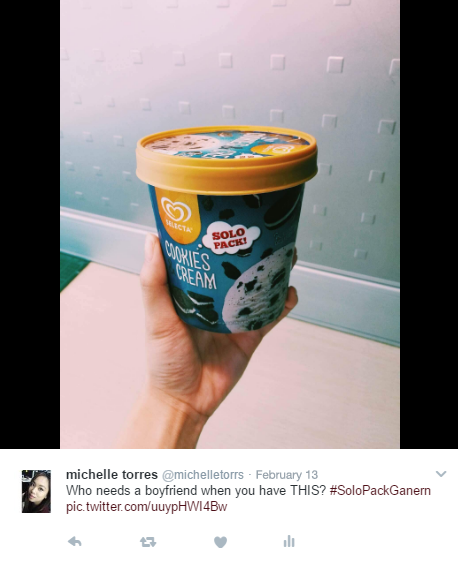 8. Don't get brain freeze!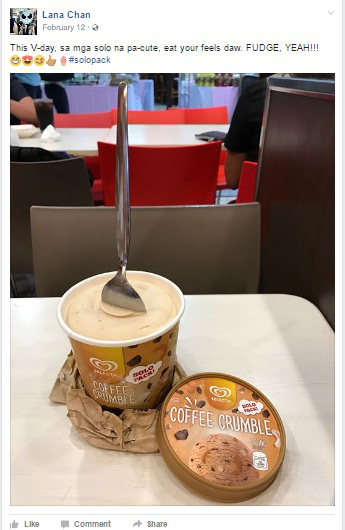 7. 'Di baaa?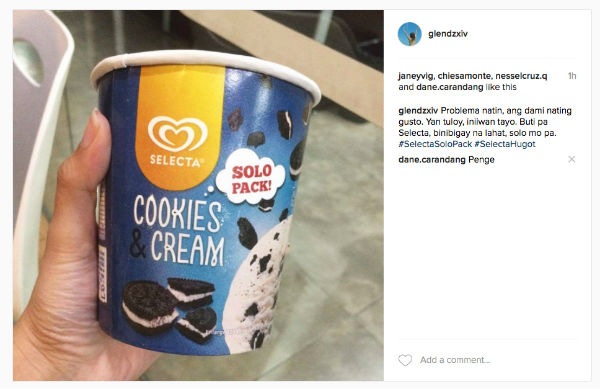 6. Chocolate really does make it all better.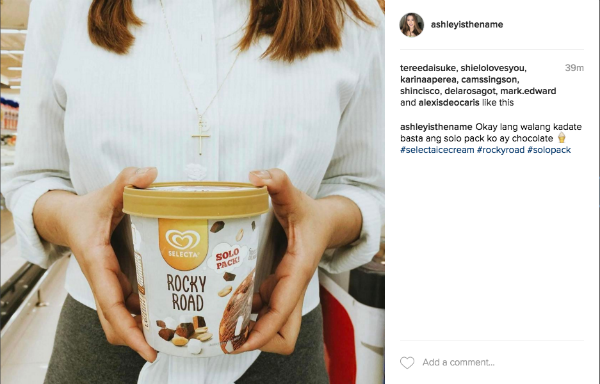 5. This lone wolf don't need no pack.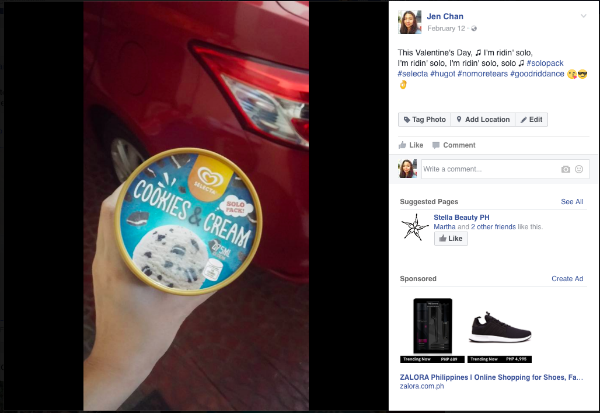 4. Best choice ever.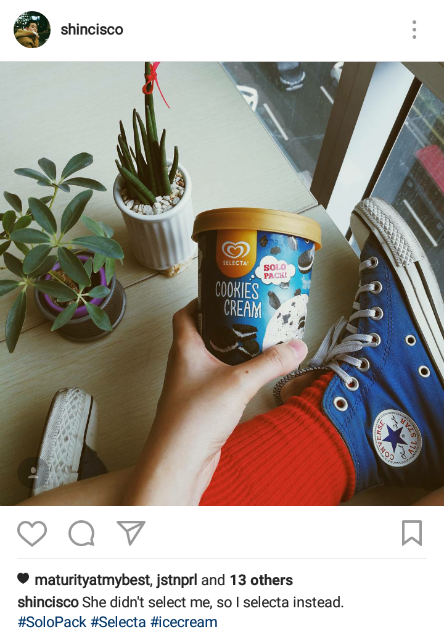 3. Your one and only.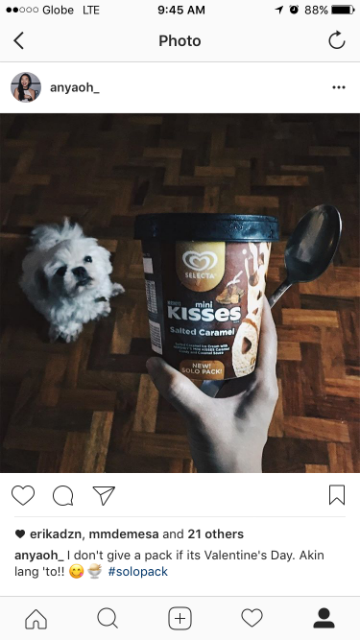 2. How could you be so cold?!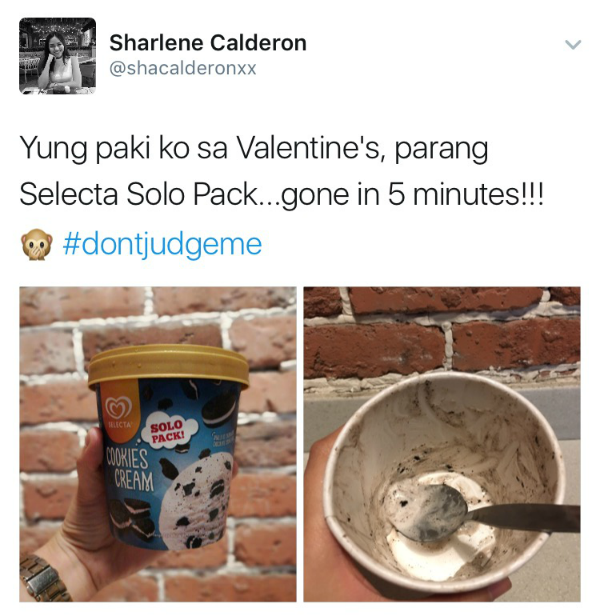 1. In solitude, we find ourselves. Kapit lang!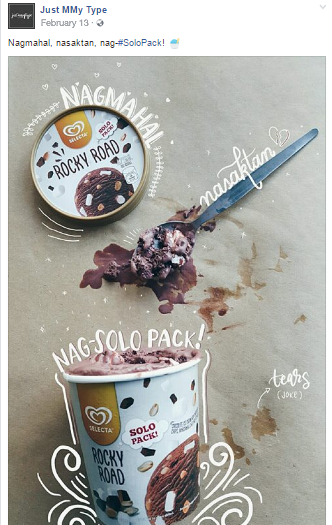 Got hugot this Valentine's season? Post a photo together with any or all of the five new Selecta Solo Pack flavors: Coffee Crumble, Cookies & Cream, Double Dutch, Pistachio & Cashew, and Rocky Road, caption it with your hugot and add the hashtag #solopack.