New on the Menu: Takashi's Spam Curry + Other Secret Dishes
This little Japanese restaurant in Pasig is slinging furious flavors.
Takashi Japanese Restaurant
Pioneer Center, Pioneer Street, Pasig City
Tel. No. 0905-510-9554
Open daily from 11 a.m. to 10:30 p.m.
Also read: New Restaurant Alert: Takashi at Pioneer Center, Pasig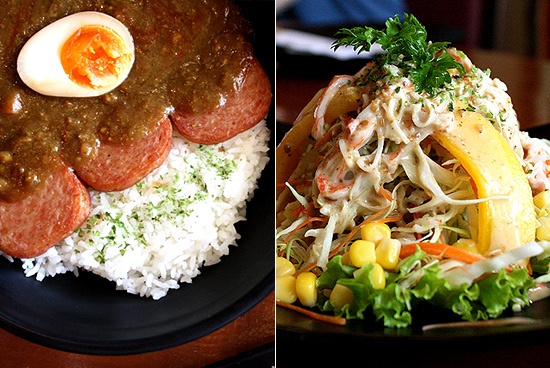 (SPOT.ph) Many factors constitute a happy life-love, money, career-but here at Takashi, with the leisure only a low-key hideaway could provide, a plate of chicken skin (P90), and a bottle of sake (P280), you have to think: life can't get better than this.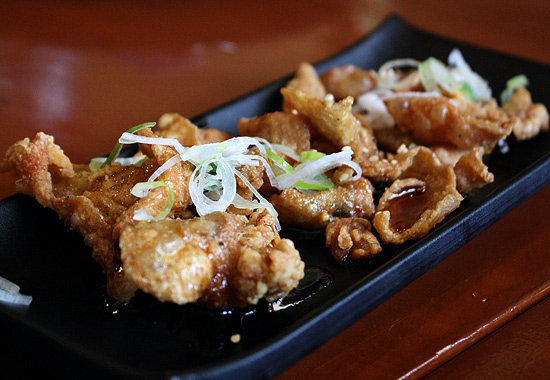 ADVERTISEMENT - CONTINUE READING BELOW
Chicken Skin Karaage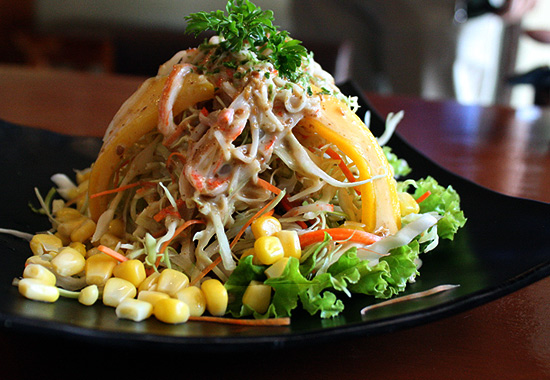 CONTINUE READING BELOW
Recommended Videos
Kani Salad (P85)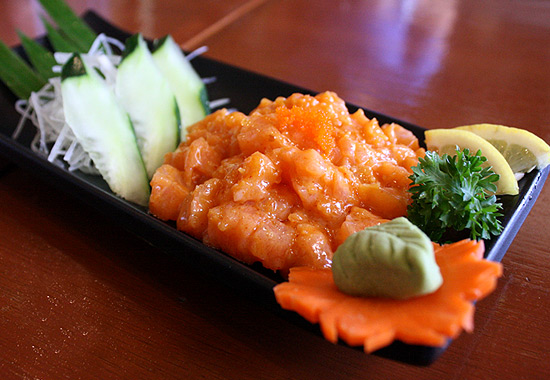 Spicy Salmon Sashimi (P220)
When Takashi opened in June 2014, they presented a near-complete roster of Japanese essentials: ramen, gyoza, sushi, maki, katsu, an amazing seafood chahan rice that could arguably be the best cup of rice this side of the city. Traces of Chef Takashi Kawasaki's natural playfulness show up in a tasty Spam Gyoza and his sinfully deep-fried chicken yakitori. The fact is, if a Japanese craving hits, you wouldn't look elsewhere.
ADVERTISEMENT - CONTINUE READING BELOW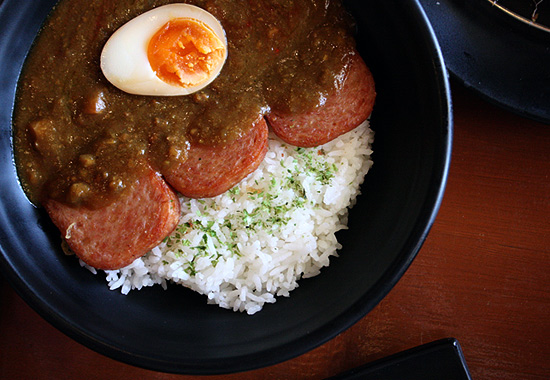 Spam Curry Rice
But just recently, the group behind Takashi rolled up their sleeves to come up with a new set of Japanese dishes that not only answer cravings. They create them. Thus, this unwavering hankering for the Spam Curry Rice, a bed of soft, supple rice, fat slices of Spam, and a blanket of exact curry (not too spicy). Then there's that added value of being off-menu, like it's our little secret to keep-and share.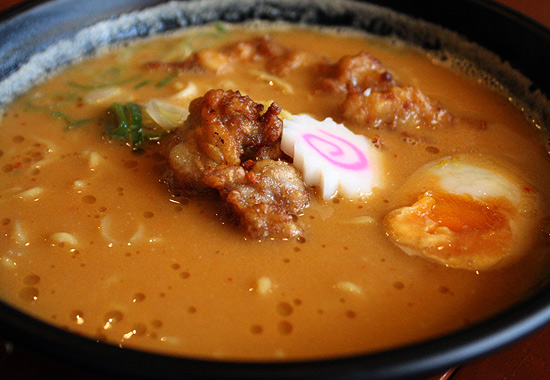 ADVERTISEMENT - CONTINUE READING BELOW
Spicy Karaage Ramen (P280)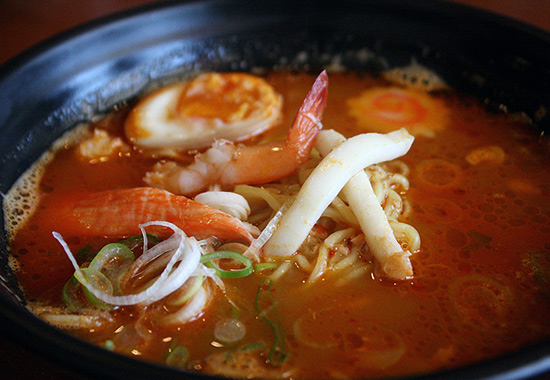 Spicy Seafood Ramen (P280)
The ramen has shifted to a spicier path-not too much, but enough to give off a distinct heat. Chicken karaage, or a Japanese-style fried chicken, crowns one, while an assortment of seafood embellishes the other. The latter, a bowl of bright red broth with a "burning hot" warning according to the menu, is decidedly fierier, and Chef Takashi accommodates more blazing requirements, if that's preferred.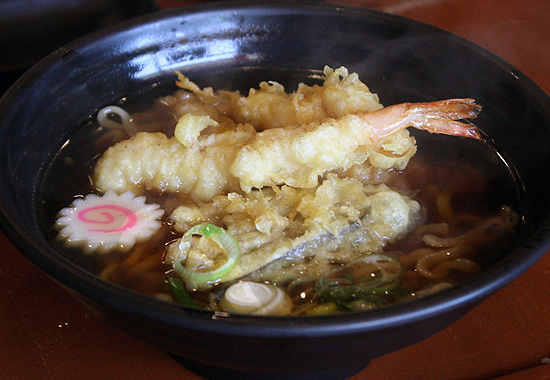 ADVERTISEMENT - CONTINUE READING BELOW
Tempura Soba
Chef Takashi's noodles deserve its own separate praise. It's a springy, chewy variety; always consistent and always pulling up that umami-slinging broth. He shows off this particular skill in a new way: in a soba (off-menu, as of now), this time, thicker, bouncier, and blessed with that incredible sea flavor from a garland of ebi tempura. This bowl tends to disappear quickly, so relish it as long as you can.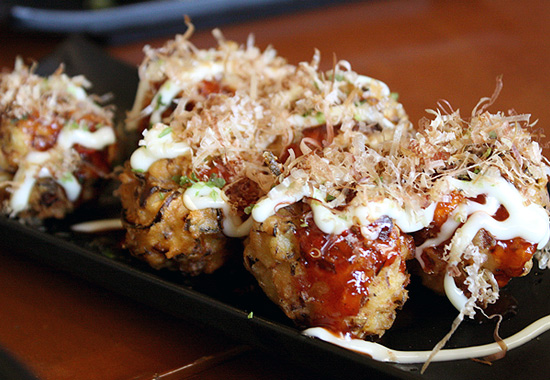 Tako Yaki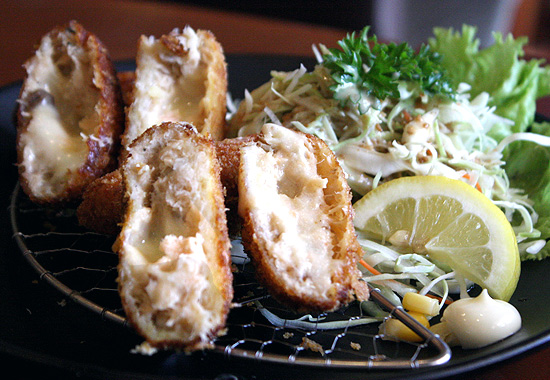 ADVERTISEMENT - CONTINUE READING BELOW
Salmon Korokke
Though Takashi has a flair for deep-frying, it became an actual a necessity for their new Tako Yaki (P180). The kitchen doesn't have a takoyaki pan, which is why they made do with the deep-frying, a little resourcefulness that doesn't seem to take anything away from the flavor. Theirs are stuffed generously, and the texture breaks apart without too much difficulty. To eat this on the street would be ideal, but here at the quiet and cool Takashi, Japanese versions of Western pop songs blaring softly in the background...well, it's obvious. We need more sake.
Also read: New Restaurant Alert: Takashi at Pioneer Center, Pasig
---
Help us make Spot.ph better!
Take the short survey
Load More Stories