CHECK IT OUT: Sebastian's New Milkshakes Include Peanut Butter and Jelly and Ultimate Chocolate
Ian Carandang's frothy new drinks may just rival his ice cream.
Sebastian's Ice Cream
Click here for a list of branches.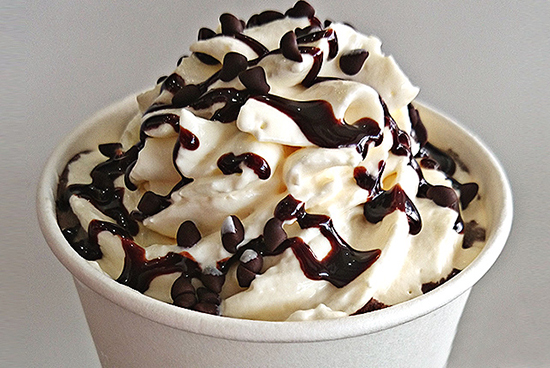 (SPOT.ph) If summer were a war, Sebastian's would be our stronghold. Ian Carandang has it heavily fortified with a battalion of ice cream, ice cream bars, popsicles, and sorbets. It's a sanctuary, really—all three scooping stations—against the blistering heat.
ADVERTISEMENT - CONTINUE READING BELOW
CONTINUE READING BELOW
Recommended Videos
But the ice cream artisan who predictably churns out the most unpredictable frozen treats doesn't stop there. Milkshakes. The logical evolution in a place where ice cream is made. Sebastian's has nine—thick, luscious soldiers ready to combat the heat. Three are battle-hardened veterans while six are new recruits testing the proverbial waters. Four are based on chocolate and five on vanilla. Two have actual cake in them.
Each shake is P125, which puts them all on equal footing when competing for a customer's affections. Each sip, a question of whether underneath that whipped cream crown is actually very good soft-serve ice cream in a tall paper cup. Sebastian's milkshakes are a workout for the lungs and a confirmation that they are the real deal.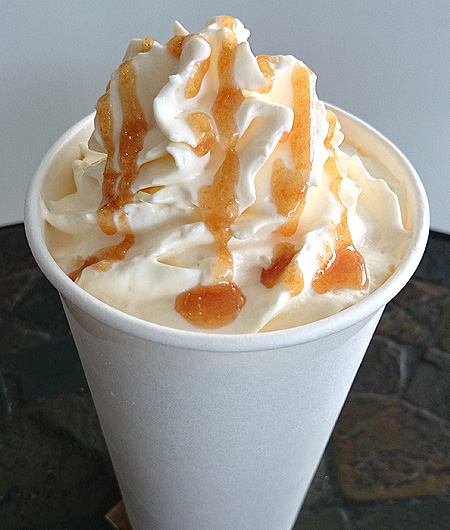 ADVERTISEMENT - CONTINUE READING BELOW
Salted Butter Caramel
We were told that the Salted Butter Caramel is the bestseller. It's positively buttery, flourished with a caramel sweetness that's broken down with a dash of salt. We'd hate to make a butterbeer comparison, but this, at least in terms of flavor, is how it should be.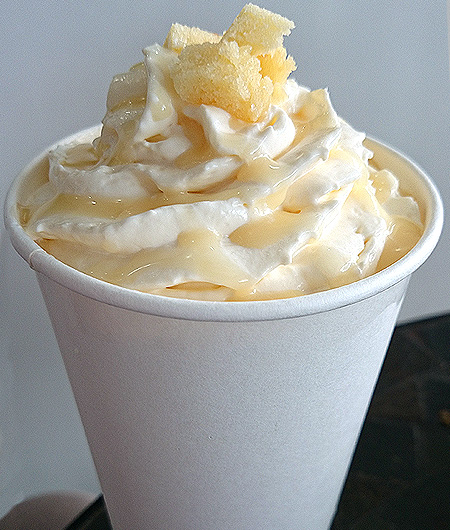 ADVERTISEMENT - CONTINUE READING BELOW
Tres Leches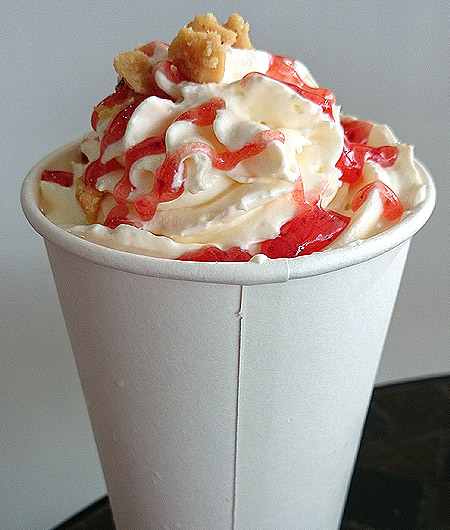 Peanut Butter and Jelly
This is what Sebastian's is known for: combinations that are unapologetically bold but also very inconspicuously balanced. The Tres Leches could easily teeter over into something overwhelming, but it reminds us of childhood days sneaking in a chug of condensed milk. The Peanut Butter and Jelly has obvious nostalgic appeal. It doesn't disappoint in delivering that classic combination, and it's nuttier than any of Ian's wackier inventions.
ADVERTISEMENT - CONTINUE READING BELOW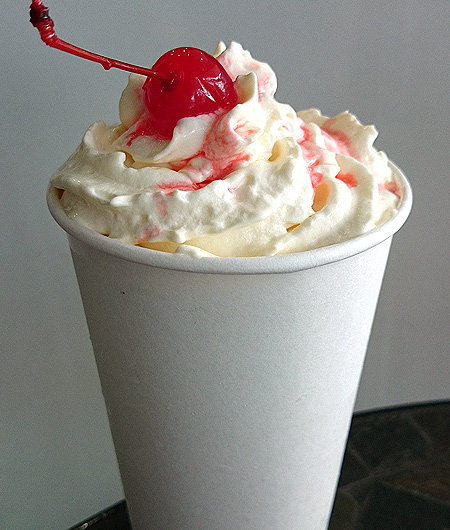 Vanilla Pound Cake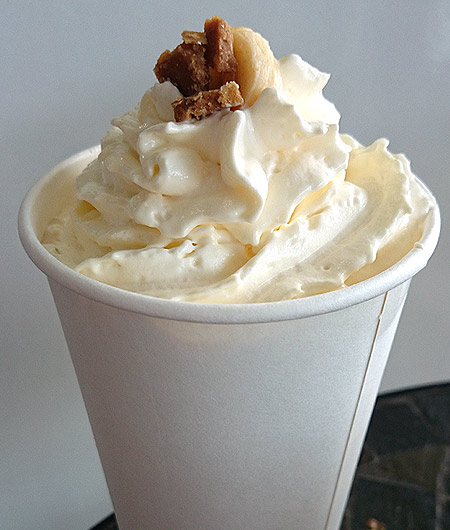 ADVERTISEMENT - CONTINUE READING BELOW
Banana Cream Pie
Milkshakes that don't hold back are no featherweights. A cup is a brawny challenge with the Vanilla Pound Cake being, perhaps, the lightest of the set. Cake is actually blended into the shake, which offers the flavor but not the heftiness. The Banana Cream Pie exhibits that perky fruity flavor. You can pretend it's a smoothie—only with richer rewards.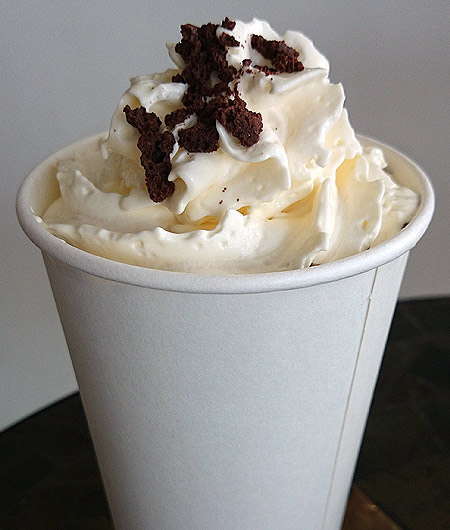 ADVERTISEMENT - CONTINUE READING BELOW
Fudge Brownie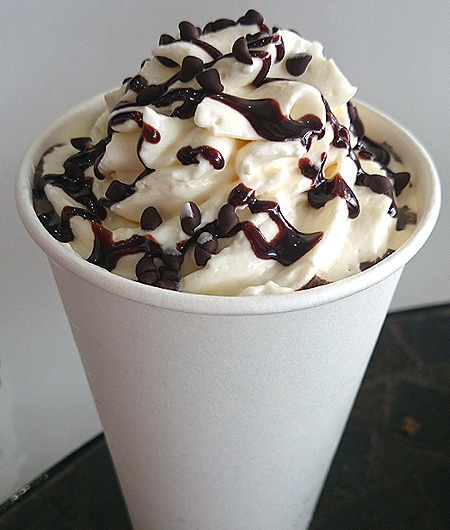 Ultimate Chocolate Shake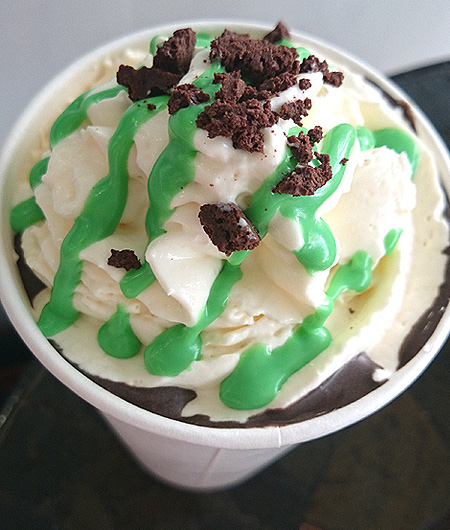 ADVERTISEMENT - CONTINUE READING BELOW
Peppermint Brownie
Ian's milkshake flavors may seem tame considering his reputation for the unusual, but he doesn't fail to surprise—or impress. His four chocolate drinks each flaunts its own personality, drawing out careful nuances that make worlds of difference: the subtler notes of the cake-infused Fudge Brownie, the wonderful flutter of menthol in the Peppermint Brownie, the deep and dark smite of the Ultimate Chocolate Shake. It is the Caramel Peanut Butter Cup, however, that assembles everything that defines comfort. In a literal cup.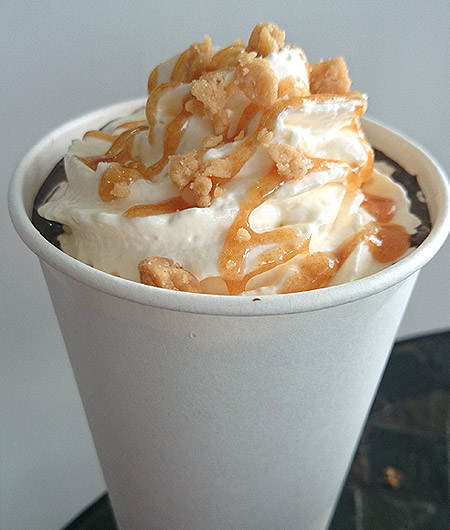 ADVERTISEMENT - CONTINUE READING BELOW
Caramel Peanut Butter Cup
Any (good) dessert place elicits emotion. At Sebastian's, your mood shifts from the cranky summer version of Scrooge into a happy kid in candy land. Or, more appropriately, ice cream land. This is no war. Sebastian's has already won.
Are you sure you want to delete this list?

Load More Stories