New on the Menu: Krazy Garlik's 30 Kloves T-Bone, Sugar Cloud + more
Chef Josh Boutwood is switching things up.
Krazy Garlik
Click here for a list of branches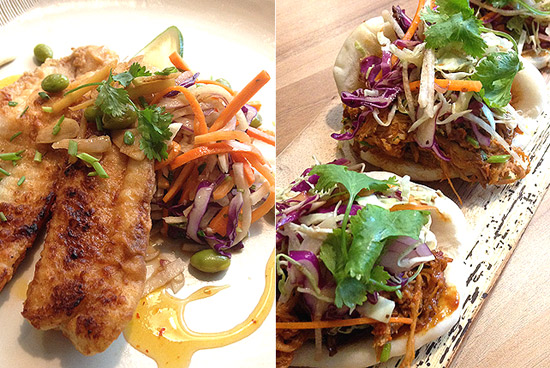 (SPOT.ph) When you're looking for a place perfect for drinks and dinner with your friends post-office hours, Krazy Garlik is admittedly not the first restaurant that comes to mind. They're hoping to change that, though.
What once was an unusual, garlic-centered dining experience that catered to the family has become a concept more suited for yuppies...but still with a lot of garlic. The dining area has been transformed into a more spacious layout with couch seating and a bar serving signature cocktails. Its branch in Greenbelt 5 already features the new look, with other branches soon to follow suit.
ADVERTISEMENT - CONTINUE READING BELOW
Chef Josh Boutwood's new menu additions stay true to the restaurant's garlic-oriented philosophy, but now he's also focusing on the "Krazy" part.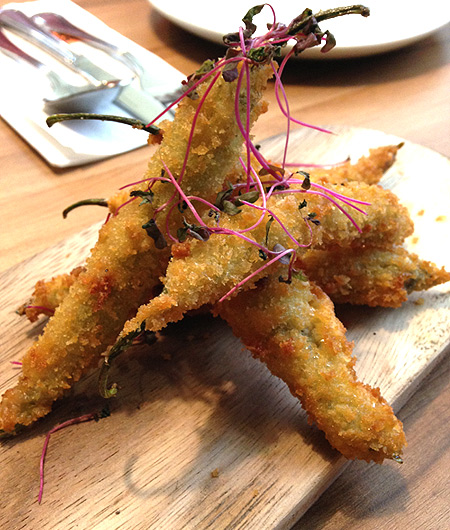 Cheese Dynamites
He retained a majority of what have already become bestsellers (like the famous Garlicky Crispy Pata), but before diving in to old favorites, steer your gaze to the starters. The Cheese Dynamites (P195) are deep-fried green chilis stuffed with mozzarella cheese and chorizo, then tempered only slightly with a side of garlic aioli sauce.
ADVERTISEMENT - CONTINUE READING BELOW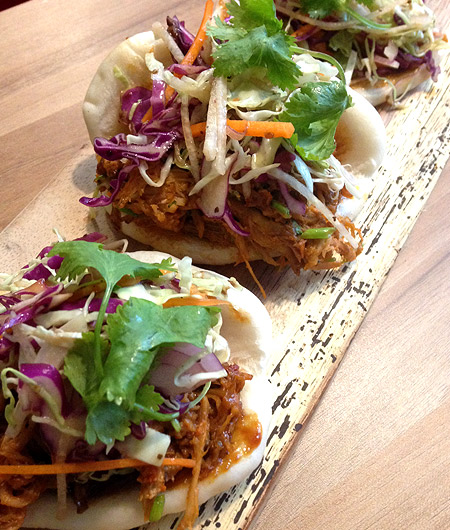 Piggy Buns
The Piggy Buns (P250/three pieces), on the other hand, are sinful pockets of smokey pulled pork mixed with tempting crab fat, then topped with Asian slaw. Don't be surprised if you find yourself quickly finishing off the whole plate without realizing it.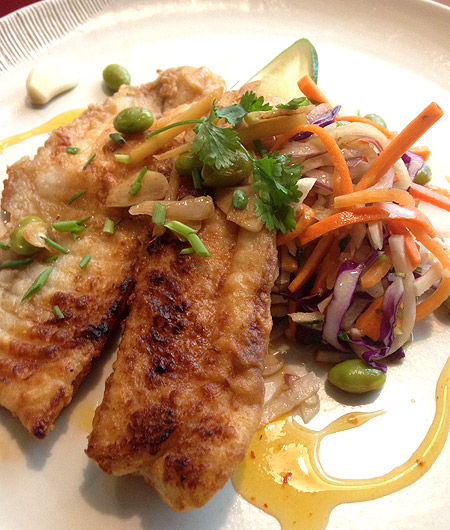 ADVERTISEMENT - CONTINUE READING BELOW
Krispy Cut Tilapia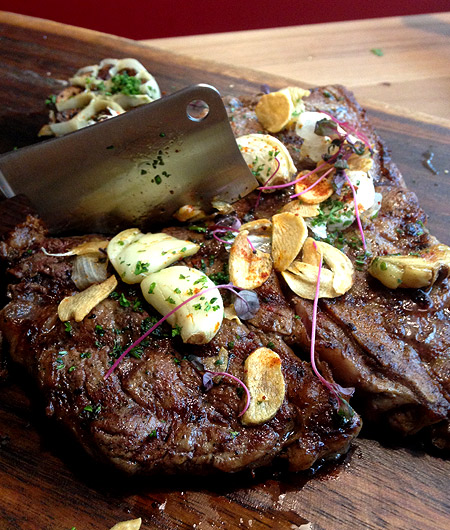 30 Kloves T-Bone
Krazy Garlik offers lighter options, such as the Krispy Cut Tilapia (P425), fresh tilapia fillets pan-seared to give it just a sliver of a crisp coating, placed on a bed of Asian slaw with a swipe of sesame soy sauce. For the carnivorous, the 30 Kloves T-Bone (P1,795) is a formidable rival to the crowd-favorite, 40 Kloves Chicken. A hefty slab of aged Angus beef is served with a side of roasted garlic puree, though the latter may not even be necessary. Each juicy forkful is bursting with flavor, thanks to—what else—garlic marinade.
ADVERTISEMENT - CONTINUE READING BELOW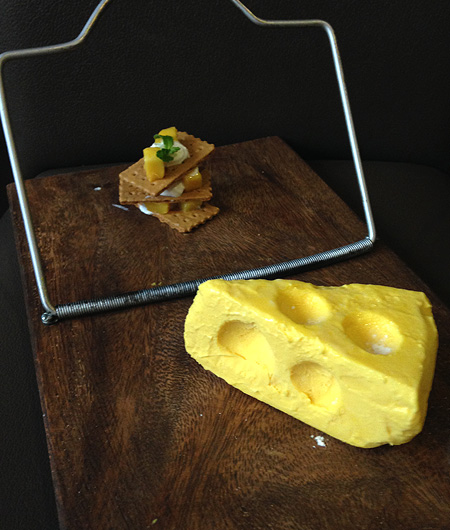 Frozen "Cheese" Cake
Chef Josh lets his creativity shine through in his desserts, using the presentation to make a memorable statement. The Frozen "Cheese" Cake (P295) is a test for your senses. On the plate (or rather, a makeshift mouse trap) sits a block of cheese that is actually a slice of frozen mango cheesecake, with its familiar elements evident in every bite.
ADVERTISEMENT - CONTINUE READING BELOW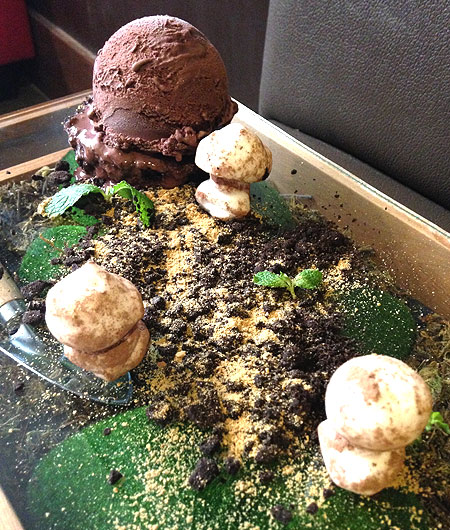 Charlie's Chocolate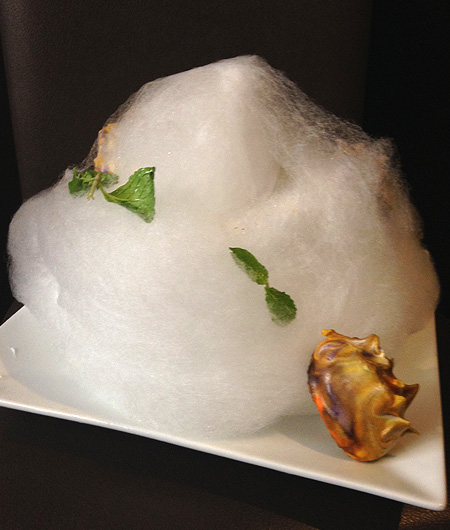 ADVERTISEMENT - CONTINUE READING BELOW
Sugar Cloud
The Charlie's Chocolate (P250) is a playful interpretation of the chocolatey river in Charlie and the Chocolate Factory. Decadent chocolate ice cream sits atop a bed of chocolate crumbs and a light chocolate sponge cake. By the way, those "mushrooms" are made of meringue. For a sweet ending that piques your interest, the Sugar Cloud (P175) is a literal cloud of cotton candy that hides a scoop of vanilla ice cream and a side of lemon curd. (We recommend mixing the latter two together.)
While we will always go back for the familiar, Chef Josh gives us even more reason to try something new. In fact, we already have our hearts set on that T-bone.
Recommended Videos
Load More Stories