Burger-and-beer lovers to converge at Burgos Circle this week
It's a boozy burger feast!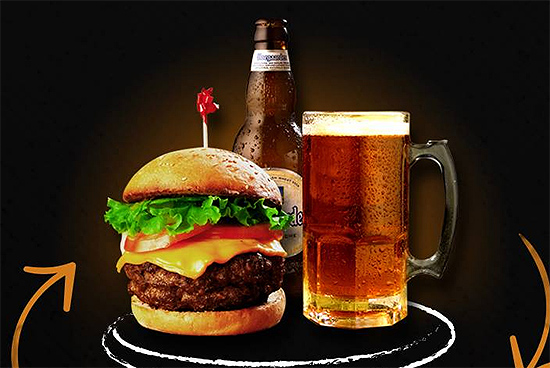 (SPOT.ph) Burgos Circle is stretching International Burger Day into a weeklong celebration. May 28 to June 7 is when restaurants and bars at Forbes Town Center will offer their best burger and ale pairings in an aptly named area-wide Burger & Beer Feast.
Make it a checklist and have a burger and a bottle every day in the coming week. Establishments participating are Bugsy's Sports Bar, Big Bad Wolf, L'Entrecote, The Bowery, The Farm, Rue Bourbon, Reserve Gastro Tavern, Burgers and Brewskies, UCC Park Terrace, and The Distillery.
ADVERTISEMENT - CONTINUE READING BELOW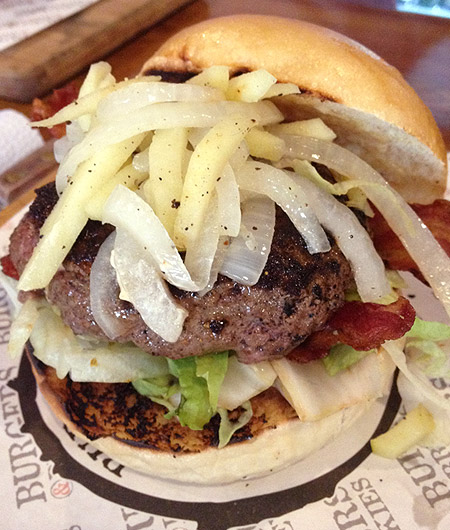 Burger and Brewskies' The Pendong up close
Let's run through some of the dishes to get your taste buds tingling, shall we? There's an Angus Beef Burger with Sapporo from L'Entrecote, the Hornets Burger and rose syrup from Rue Bourbon, an Umami Burger with Asahi from UCC, the Pendong or blue-cheese-stuffed burger with Royal Dutch from Burgers and Brewskies, an All-American Burger with Brew Kettle from Bugsy's, and a bacon jam-embellished burger with Stella Artois from Reserve.
ADVERTISEMENT - CONTINUE READING BELOW
Recommended Videos
Load More Stories