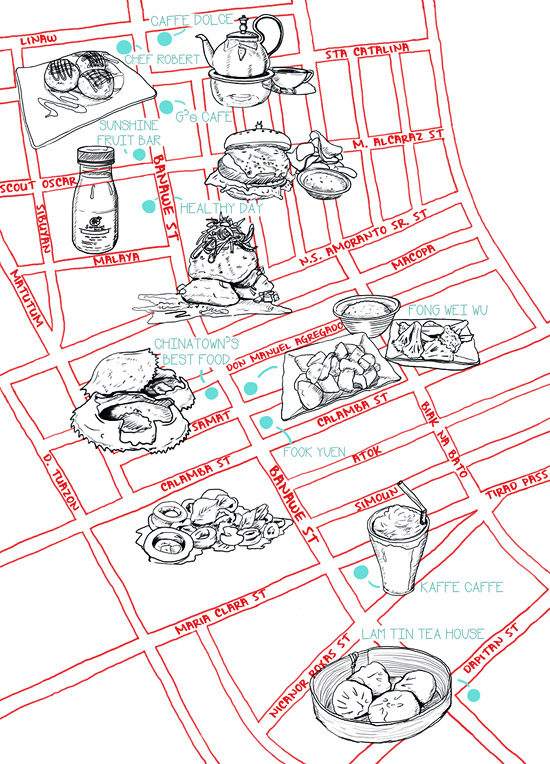 (SPOT.ph) Banawe Street, Quezon City is well known for its car repair and spare-parts shops, but over the years, its growing number of restaurants and cafés has made it a pit stop among foodies. A lot of family-owned Asian restaurants as well as buffets are situated along this road, but more and more cuisines have also been introduced in the area. Here is a mix of old favorites and new thrills in Banawe.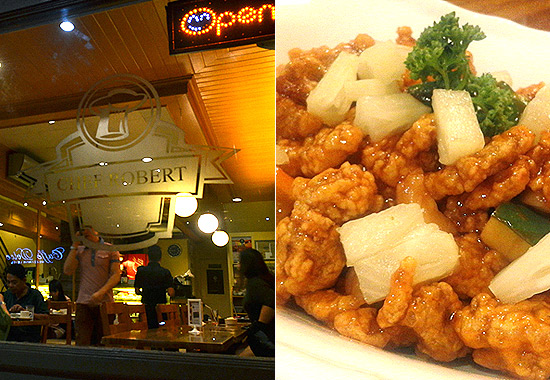 ADVERTISEMENT - CONTINUE READING BELOW
Chef Robert
847 Banawe Street
Contact: 413-0674, 740-9330 
Open daily from 11 a.m. to 10 p.m.
Chef Robert is one of the few Asian restaurants on Banawe that offer variety and value for money. Serving comfort food at its finest, their menu ranges from Filipino (kare-kare) to Thai (green curry) to Italian (pastas). Generous servings make them ideal for family or barkada nights out. Their reputation for meticulously prepared meals and spot-on family recipes make them a must-visit, and Chef Robert has customers who come all the way from Parañaque!
Must-tries: Beef Kare-Kare (P265), Lasagna (P245), Bangus Sisig (P195/Regular, P325/Big), Stuffed Gabi Rolls (P295), Sweet and Sour Pork (P285)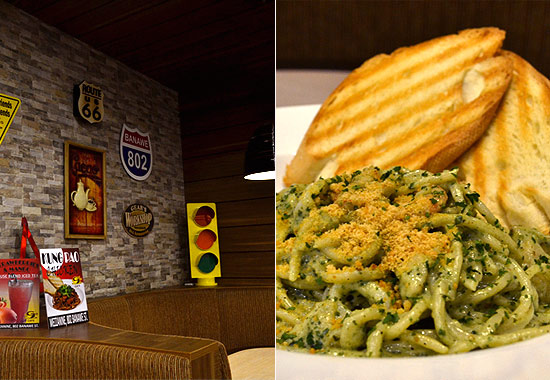 G's Café
802 Banawe Street
Contact: 516-3352
Open daily from 10 a.m. from 12 a.m.
Appealing to the car enthusiasts in the area is car-themed G Café or Gears Café. Car problems get resolved on the first floor, but climb up to the café on the second floor for a different kind of satisfaction. The café is every car lover's dream. The walls are adorned with vintage-looking posters and props handpicked by the co-owner who also happens to be an interior designer. The details in the decor extend to the food. The chef uses only personally picked, local ingredients.   
Must-tries: High Gear Creamy Seafood Pesto Pasta (P185), Herb Roasted Chicken (P185), Strogannoff Baked Rice (P228), Ultimate Seafood Pizza (P215), Gears Burger Special (P155), Iced Caramel Macchiato (P110 to P125), Mudslide Freeze (P135), Café Mocha (P110 to P125), and Matcha Green Tea (P140)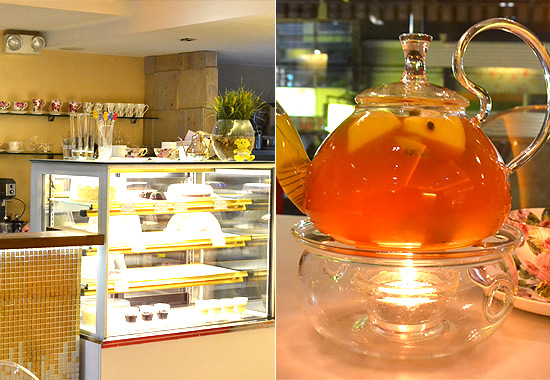 ADVERTISEMENT - CONTINUE READING BELOW
Caffe Dolce
Mezzanine Level, 848 Banawe Street
Contact: 742-3579, 806-1103, 0912-950-1910, 0906-716-0040, 0922-788-8067 
Open daily from 10 a.m. to 11 p.m. 
Caffe Dolce is a vegetarian restaurant and coffee shop that offers fusion Asian and Western cuisine. They offer tea and espresso coffee, as well as complete meals with appetizers, set dishes, family platters, waffles and honey toast, cakes and more. Prepare your smartphones because Caffe Dolce believes every cup of coffee and meal is a work of art. 
Must-tries: Fresh Tropical Fruit Tea (P160/Hot, P180/Iced), Cappuccino Oreo Frost (P159), Vanilla Milk Shake (P129), Egg Roll Salad (P220), Favorito Mia Pizza (P210/six inches, P349/12 inches), Caffe Latte (P115/Hot, P125/Iced), Tropical Fruit Honey Toast (P259), Coffee Halo-Halo (P139)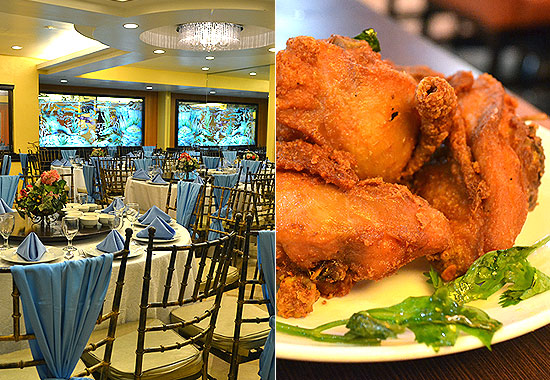 ADVERTISEMENT - CONTINUE READING BELOW
Chinatown's Best Food
589 Banawe Street corner Don Manuel Street
Contact 711-1444, 712-4249, 741-7942
Open daily from 10 a.m. to 10 p.m.; buffet is served daily from 11 a.m. to 2:30 p.m. and 6 p.m. to 9:30 p.m. 
Chinatown's Best Food has been in Banawe since 1982. The restaurant prides itself on tradition, serving quality Cantonese food and handmade dim sum at friendly prices. Their Hong Kong barbecue selection includes honey pork asado, crispy lechon Macau, and roast duck. There's a buffet on the second floor (P588/adults), but for big events like baptisms, birthdays, and debuts, they have a banquet hall on the third floor that can accommodate about 300 people. 
Must-tries: Barbeque Pork Asado (P180), Lechon Macau (P220), Peking Duck (P1,100), Braised Patatim (P470), Chinatown's Fried Chicken (P240)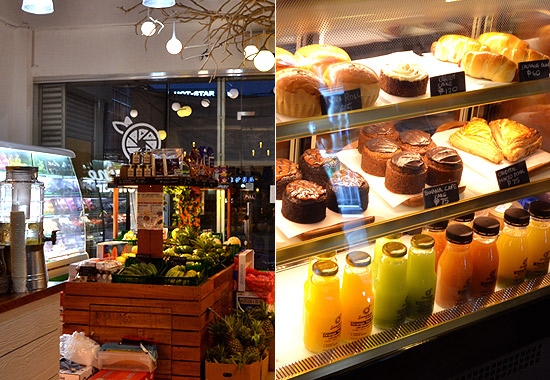 ADVERTISEMENT - CONTINUE READING BELOW
Sunshine Fruit Bar
Banawe Street corner Scout Alcaraz Street
Contact: 501-2663, 0922-882-3313
Open daily from 10 a.m. to 10 p.m. 
You only need to walk into Sunshine Fruit Bar to feel refreshed from the zingy scent of fruits and pastries. If you're tired of coffee shops and their usual blends of caffeine, Sunshine Fruit Bar provides a healthy alternative. They have detox drinks and power smoothies guaranteed to rejuvenate you after a tiring week at work or school. The prices are pretty reasonable considering they're made from real ingredients. No powders here! You can also shop for fresh fruits and organic products at Sunshine Fruit Bar.
Must-tries: Ultimate Green Detox Drink (P190), 24 Carrot Gold Detox Drink (P190), Buco Lychee Shake (P190), Avocado Shake (P130), Mixed Berries (P130)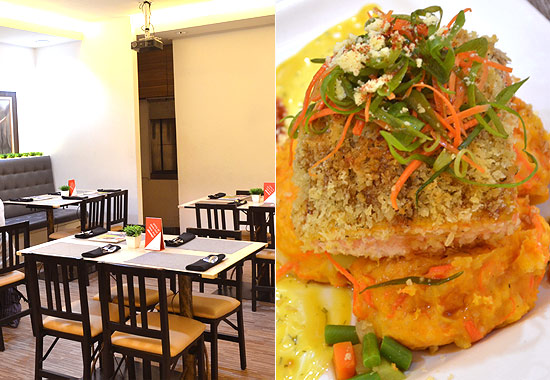 ADVERTISEMENT - CONTINUE READING BELOW
Healthy Day Café, Restaurant, Nail Spa
739 Banawe Street 
Contact: 510-9896, 0917-638-1391
Open daily from 8 a.m. to 10:30 p.m. 
If you're going for overall wellness and pampering, have a meal and your nails done at Healthy Day! Healthy Day (the restaurant) prides itself for serving fresh, nutritious, holistic, and delectable food. Veggie lovers will delight in their selection of salad, vegetable-based appetizers, and healthy juices. Give yourself the ultimate treat by dropping by their salon a few steps away (separate) from the eating area.
Must-tries: Crab Cakes (P180), Dill Crusted Salmon with Carrot Potato Mask (P560), Grilled Lamp Chops with Healthy Day Brown Rice (P560), Chicken Pesto Sandwich (P130).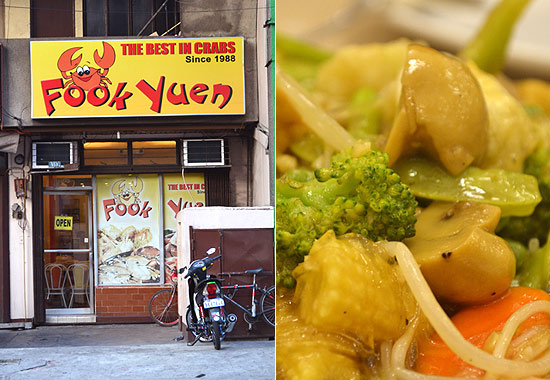 ADVERTISEMENT - CONTINUE READING BELOW
Fook Yuen
558 Banawe Street
Contact: 711-3057
Open daily from 9:30 a.m. to 9 p.m.
It doesn't look like much from the outside, but locals swear by Fook Yuen's genuine Chinese food. Its unassuming façade and simple interiors are reminiscent of Binondo's no-frills restaurants that puts flavor above all. It has been operating since 1988 and some of its employees have stayed with the restaurant and are still working there till this day!
Must-tries: Fook Yuen Crab and Crab with Sotanghon (Seasonal Price), Fried Chicken with A-1 Sauce (P320/whole, P170/half), Sizzling Squid (P250), Frog Legs (P250), Lohanchay (P200), Pata Tim (P420).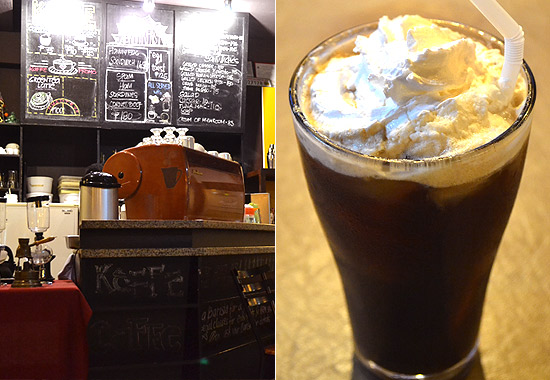 ADVERTISEMENT - CONTINUE READING BELOW
Kaffe Caffe
64 Banawe Street corner Maria Clara Street
Contact: 412-1742
Open from 7 a.m to 10:30 p.m. (Monday to Saturday) and 9 a.m. to 10:30 p.m. (Sunday)
Kaffe Caffe is in the area of Banawe that's filled with fast-food chains. It stands out not only because it provides an alternative from the usual burger, fries, or spaghetti combo, but also because of the cozy interiors and inventive drinks. It is a choice hangout place of students from nearby schools who want to review or simply chill with friends. 
Must-tries: Blueberry Cheesecake (P125), Rootbeer Express (P90/Small, P100/Large), Watermelon Soda (P90/Small, P100/Large), Butterscotch Coffee (P155/Small, P165/Large)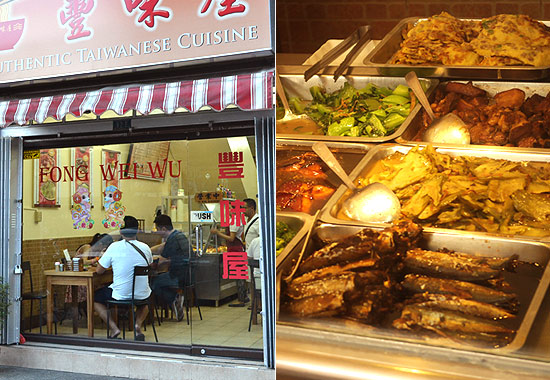 ADVERTISEMENT - CONTINUE READING BELOW
Feng Wei Wu
82 Banawe Street corner Samat Street
Contact 412-5435, 741-3112
Open daily from 10 a.m. to 9 p.m.
Feng Wei Wu looks like an apartment-turned-cafeteria. They serve authentic Taiwanese cuisine at affordable prices. You can choose from a variety of viands from the counter, but you can also take home canned goods and other items from Taiwan displayed on a rack near the entrance. Regulars who visit the store have different favorites when it comes to the meals, but almost everyone orders their noodles.
Must-tries: Beef Noodles (P180), Kung Pao Chicken (P100), Sweet and Sour Fish (P100), Fish Tausi (P100)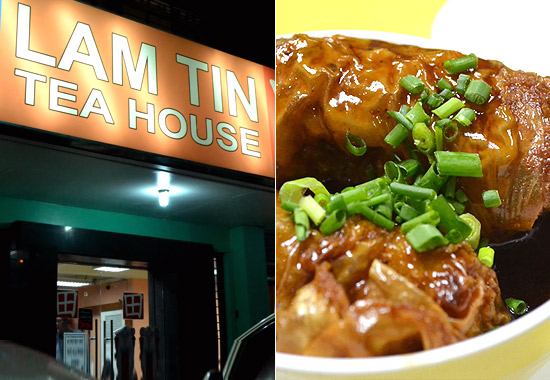 ADVERTISEMENT - CONTINUE READING BELOW
Lam Tin Tea House
30-U Banawe Street corner M. Cuenco Street
Contact: 708-0989, 708-0990
Open daily from 7 a.m. to 10 p.m.
Avoid peak hours (lunch and dinner times) because finding an empty table is a Sisyphean task. It's proof of the following they've earned over the years. Customers keep coming back for their short-order meals and dim sum, which are cheaper compared to other well-known Chinese restaurants. Despite the price, they don't sacrifice taste and they definitely don't scrimp on ingredients.
Must-tries: Hakaw (P95), Xiao Long Pao (P90), Chicken Feet with Chili (P80), Tao Pey Roll (P90), Buttered Chicken (P230), Spicy Spareribs (P210)
Photos by Juan Sinag Cano and Nicko de Guzman 
Share this story with your friends!
---
Help us make Spot.ph better!
Take the short survey
More Videos You Can Watch
Load More Stories