10 Fruit and Veggie Chips to Shake Up Your Junk Food Habits
Potato chips are soooo mainstream.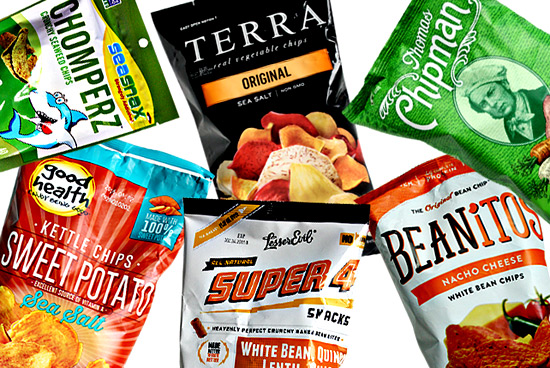 (SPOT.ph) There are many reasons why you should eat potato chips, but there are also many reasons why you shouldn't. One of them is the fact that there are many other options available—healthier ones, crunchier ones, fruitier ones, more addictive ones. It's time to put a stop to potato domination (but yeah, we'll still eat them when they're there). Here's a little skit to get you in the mood.
Also read:
Top 10 "Healthier" Potato Chips to Snack On
10 Must-Try Unusually Flavored Potato Chips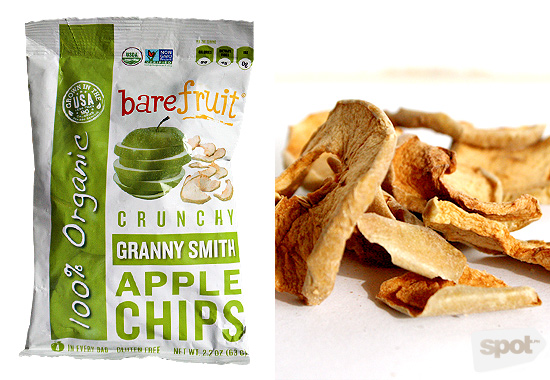 ADVERTISEMENT - CONTINUE READING BELOW
Bare Fruit's Crunchy Granny Smith Apple Chips (P225)
These brown curls won't be winning any beauty contests. They look like apple wood chips, to be honest. It gets chewy after the initial crunch, releasing that honeyed type of sweetness you get from dried fruit—plus a dash of tartness. These chips are baked without any added sugar, preservatives, or fat. It's just fruit through and through. It's an acquired taste, but one that rewards you with a very mature interpretation of sweetness. And hey, it's 100% organic.
Available at Healthy Options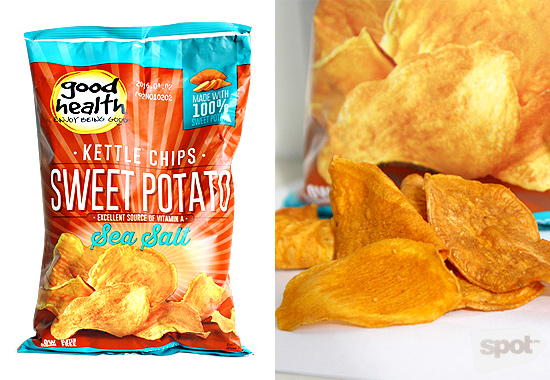 Glories Sweet Potato Kettle Chips (P175)
These are perfectly cooked kettle chips. They have that heavier, crackling crunch that works so wonderfully against the heavier sweet potato. We also love how the slices are generously gigantic. These gluten-free babies have a slight hint of sweetness and a little bit of spice. They come in Chipotle, which are good, but our tip is to get the Sea Salt and just let the kamote shine.
ADVERTISEMENT - CONTINUE READING BELOW
Available at Healthy Options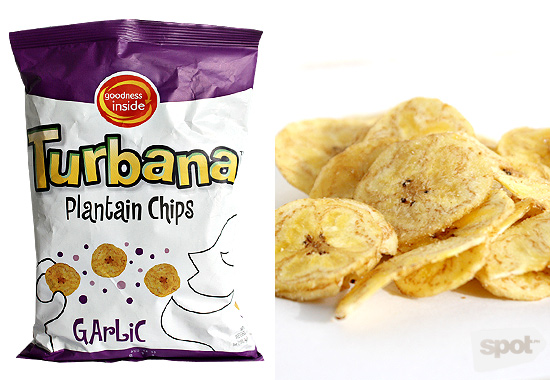 Turbana Plantain Chips (P250)
Think of your run-of-the-mill banana chips. Now think of these plantain chips. They're no-sugar-added things, which is glorious for junk food-fiends who look for salt, not sweet. They're starchier than banana chips, which may take some getting used to. Plantain is a blank canvas, and this one is dressed in a lot of garlic.
Available at Healthy Options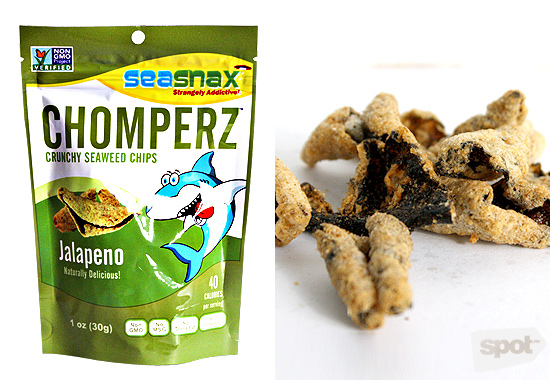 ADVERTISEMENT - CONTINUE READING BELOW
Chomperz Crunchy Seaweed Chips in Jalapeño (P245)
Nori are game-changing snacks, but Chomperz takes it to a different level. These powdery chips curl up from its time in the fryer, cupping a crazy amount of that jalapeño powder. The earthy umami flavor of seaweed is subtle, but that heat is definitely not. You'll be asking for water after a handful so take it one at a time.
Available at Healthy Options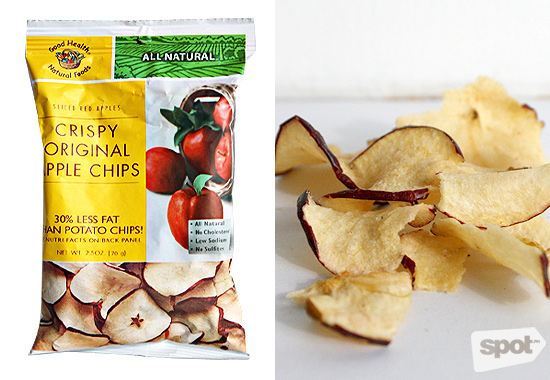 Good Health's Crispy Original Apple Chips (P169)
The giant promise offering 30% less fat than potato chips is certainly a huge pull. The red apples give it a less pronounced flavor, subdued but nice. It's crunchy at first, but like all apple chips, they turn out chewy in the end. It's sweetish, but only enough that you'll have no problem finishing a bag. Maybe two?
Available at Healthy Options
ADVERTISEMENT - CONTINUE READING BELOW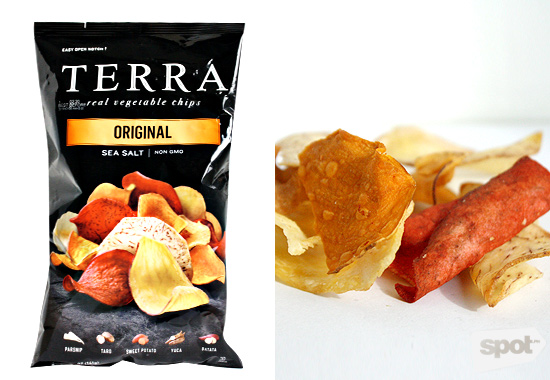 Terra Mixed Root Chips in Sea Salt (P175)
This is a party in a bag, with parsnip, taro, sweet potato, yuca, and batata completing the picture. Whichever one you get assures crisp and crunch. A more crowd-pleasing flavor is the sea salt, which lets the natural flavors of the root chips take center stage. It's non-GMO and preservative-free. Life is like a bag of Terra Mixed Root Chips. You never know what you're going to get, but at least with Terra, you know everything you get is good.
Available at major grocery stores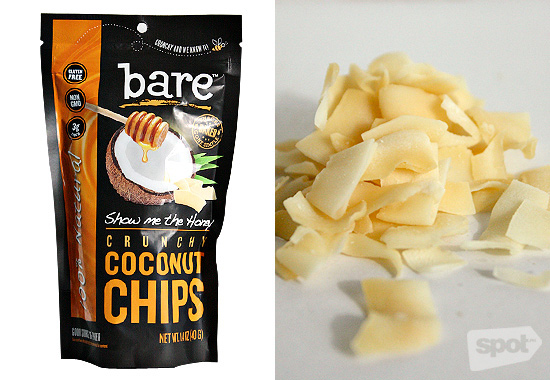 ADVERTISEMENT - CONTINUE READING BELOW
Bare's Crunchy Coconut Chips (P195)
These brittle shoestrings are thin, narrow, and subtle—making them super addictive that you don't really notice how much you've had until you suddenly feel the bottom of the bag. It flaunts a very delicate flavor and not that overwhelming syrupy note of macapuno (which is what we originally feared). Interestingly enough, the Show Me The Honey is tamer in sweetness compared to the plain.
Available at Healthy Options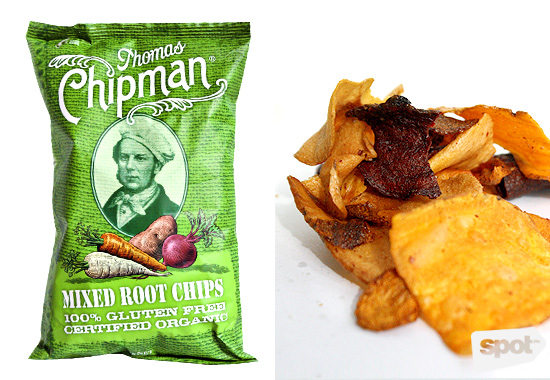 Thomas Chipman's Mixed Root Chips (P249)
You see a lot of mixed-root chips nowadays, but Thomas Chipman's is special because amid the starchy crunch of cassava, sweet potato, parsnips, and carrots, you get a touch of sweetness from the pink tokens of beetroot. These chips are gluten-free and certified organic. The roots don't get muddled, with each one still maintaining its distinct character—chewier for the parsnips, a thicker crunch for the carrots, the crackle of sweet potatoes.
ADVERTISEMENT - CONTINUE READING BELOW
Available at Pioneer Center, Rustan's Supermarkets, and Robinsons Supermarkets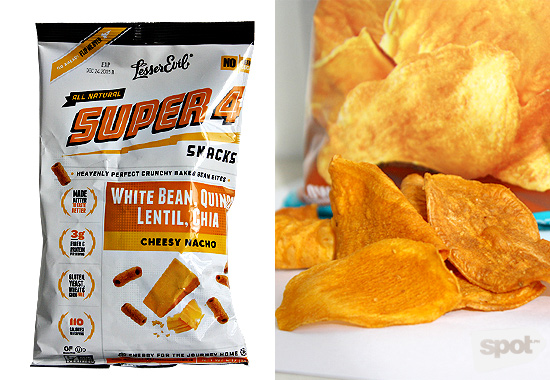 Lesser Evil's Super 4 White Bean, Quinoa, Lentil, and Chia (P259)
The few who've tried frying macaroni and eating them might taste some nostalgia with Super 4 White Bean, Quinoa, Lentil, and Chia. This "lesser evil" is shaped like slightly bigger macaroni with that crunchy texture to match. The four superfoods have been mashed together to develop these yummy, crackling, heavily spiced tubes that will have you poppin'. You can't fool yourself into thinking they're potato, but you'll love them for what they are.
Available at Healthy Options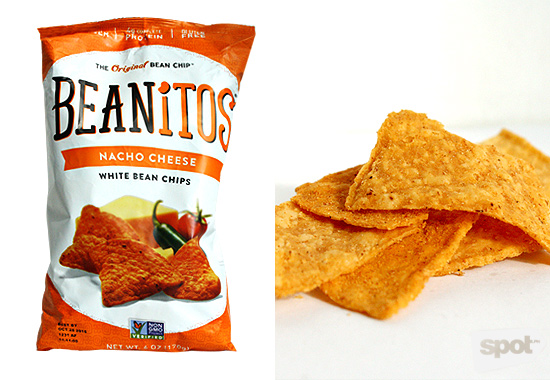 ADVERTISEMENT - CONTINUE READING BELOW
Beanitos in Nacho Chips (P195)
High fiber and heavy in protein are these crispy things called Beanitos. Get the white bean in Nacho Chips flavor because they taste exactly like cheesy Doritos! The best part? They're actually better because they're corn-free, all-natural, preservative-free, and gluten-free, on top of a long list of health benefits. They're softer, too, a thinner type of crisp that makes it feel lighter on the palate. As you chew, it becomes a bit mealier, almost like hummus in your mouth. That's not a bad thing.
Available at Healthy Options and Rustan's Supermarkets
Also read:
Top 10 "Healthier" Potato Chips to Snack On
10 Must-Try Unusually Flavored Potato Chips
Load More Stories