Healthy Food With a Flourish
So you want to be healthy? Hillside may help you climb that mountain.
Hillside Café & Juice Bar
57 Mother Ignacia Street, Quezon City
Contact: 374-1117
Open daily from 11:30 a.m. to 9 p.m.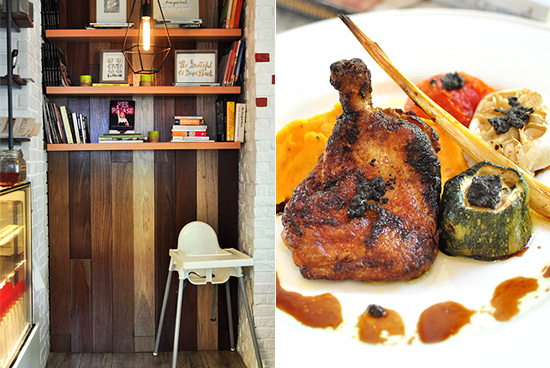 (SPOT.ph) When Manila Seedling closed its gates in early 2014, it was a moment of profound sadness for both its vendors and patrons. As the shop owners went their own ways, a few regrouped in a pocket of greenery along Mother Ignacia. Today, Cedar Hills is a botanical enclave nestled beside St. Mary's College. Among the regulars who frequented it were restaurant owners, PJ and Alessa Lanot, and their family.
ADVERTISEMENT - CONTINUE READING BELOW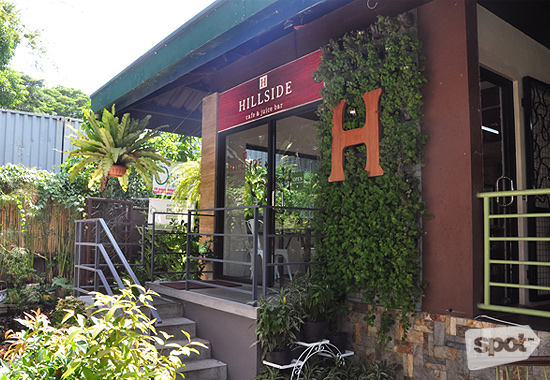 Find the H
"While looking around one time, we noticed a walled-off space, and learned that it was intended for a café," explains PJ. The couple, who also co-own Maginhawa staples PINO and Pipino, quickly realized an opportunity. "If you've noticed, this street is becoming a health hub," he adds. "You've got vegetarian restaurants nearby, two gyms, and even a hospital." With some meatless dishes and a range of detox juices, Hillside Café might appeal to the weight watchers and yoginis, but it's gracious as well to just about any diner.
ADVERTISEMENT - CONTINUE READING BELOW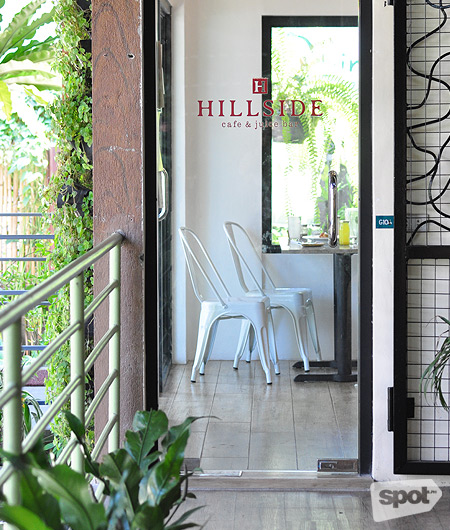 Very clean and green look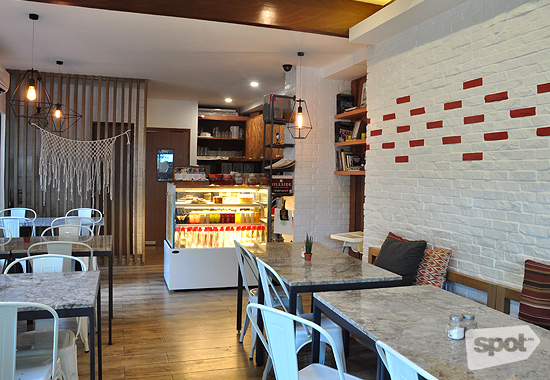 ADVERTISEMENT - CONTINUE READING BELOW
Very roomy space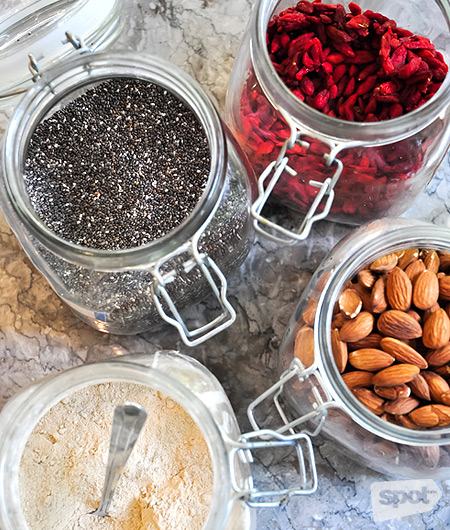 No middlemen here
The overriding ethos, as what's popular in a growing number of restaurants, is sustainable and organic food. For coffee, the Lanots deal directly with Mountain Province growers for their regular supply. "Every now and then, the farmers hop on a bus to Manila with their sacks of beans, and I meet with them at the station. There are no middlemen, and we share in the risk and profits," recalls PJ.
ADVERTISEMENT - CONTINUE READING BELOW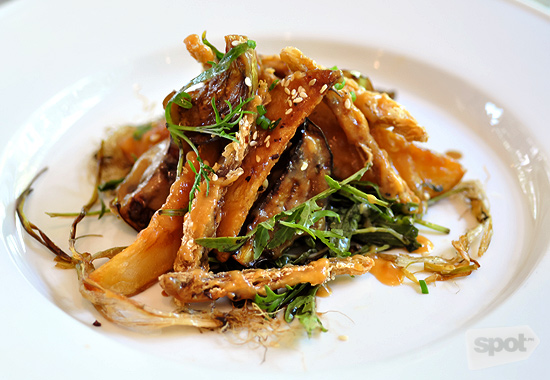 Roasted Potato and Globe Eggplant
Playful in flavors and textures, Hillside's selection was put together by Chef Niño Laus of Ninyo, a good friend of PJ's from their Ateneo years. As the restaurant's food consultant, he wanted people to enjoy delicious, healthy food in unexpected ways. The Roasted Potato and Globe Eggplant (P195) is a delicate pile of potato wedges, eggplant, and arugula drizzled with balsamic vinaigrette. PJ's wife, Alessa, counts this as her vegan-friendly comfort food. The addition of thin, crispy tofu strips does wonders in making this a more sophisticated dish.
ADVERTISEMENT - CONTINUE READING BELOW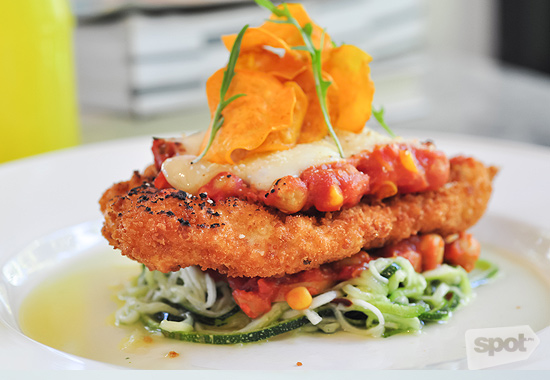 Pesto Crusted Chicken Parmigiana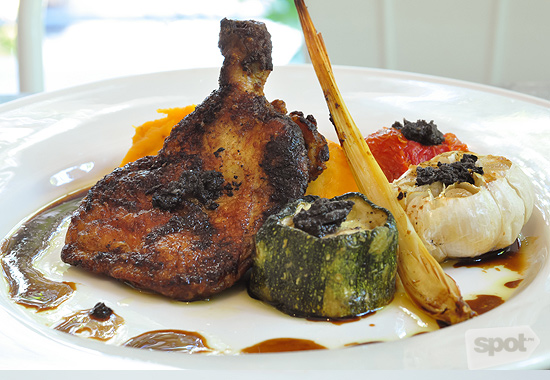 ADVERTISEMENT - CONTINUE READING BELOW
Organic Roast Chicken
There's Pesto Crusted Chicken Parmigiana (P395) too, sitting on top of a bed of raw zucchini noodles. The hefty fillet of tender white meat is free-range, of course. Morsels of edamame, sweet corn, and chickpeas play in your mouth. Perhaps as an ode to Korean chicken, Laus' Organic Roasted Chicken (P365) shimmers with a soy-honey glaze. On the side is sweet potato mash, roasted vegetables including melt-in-your-mouth garlic cloves, and salty tapenade.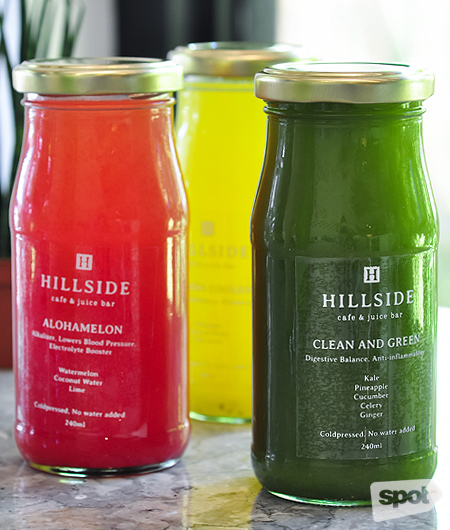 ADVERTISEMENT - CONTINUE READING BELOW
Cold-pressed juices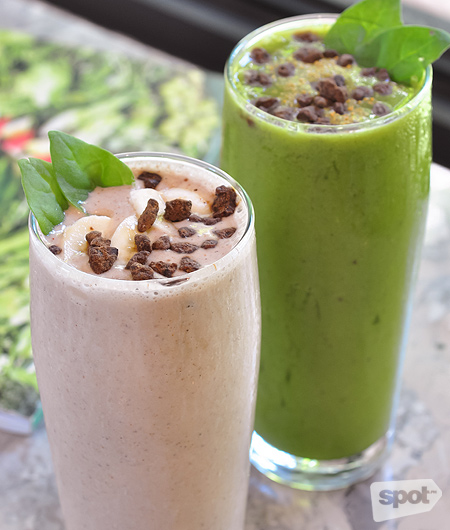 Smoothies
Those who don't like to eat their greens can try drinking them instead. The Lanots have a selection of cold-pressed juices ranging from the lush, kale-ginger-pineapple medley Clean and Green (P155) to the refreshing Alohamelon (P155) with lime, watermelon, and coconut water. Smoothies like the Hillside Greens (spinach, moringa, banana, and coconut) and Choco Peanut Butter Nana (banana, dates, peanut butter, and cashew milk) are so hefty, they can count as meals on their own (it's P185/glass).
ADVERTISEMENT - CONTINUE READING BELOW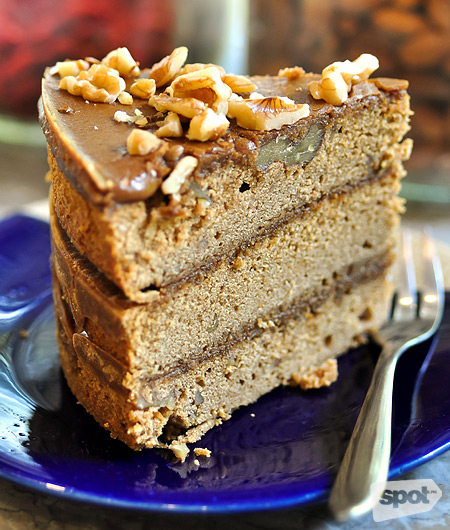 Coffee Walnut Cake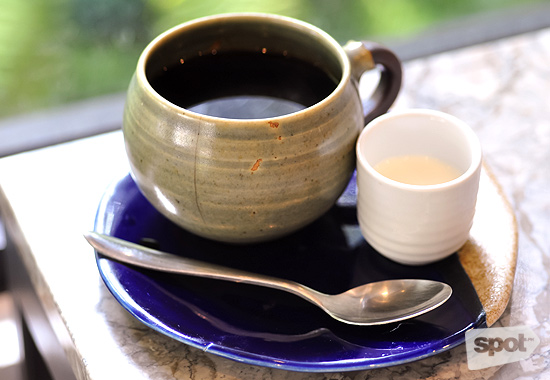 ADVERTISEMENT - CONTINUE READING BELOW
Mountain Province Coffee
Since you're feeling pretty healthy by now, you could afford a dessert or two. Ask for the Coffee Walnut Cake (P195), a layered chiffon cake studded with nuts. It'll pair nicely with your cup of Mountain Province coffee.
Recommended Videos
Load More Stories