New Restaurant Alert: New York Pinoy Deli at Resorts World Manila, Pasay
It's not fusion, but this cheery spot is a home for all your favorites.
New York Pinoy Deli
G/F Casino Area, Resorts World Manila, Pasay City
The breakfast menu is available from 11 a.m. to 4 a.m. while the breakfast buffet is open from 6 a.m. to 10:30 a.m. A grab-and-go deli in front of the restaurant is open 24/7.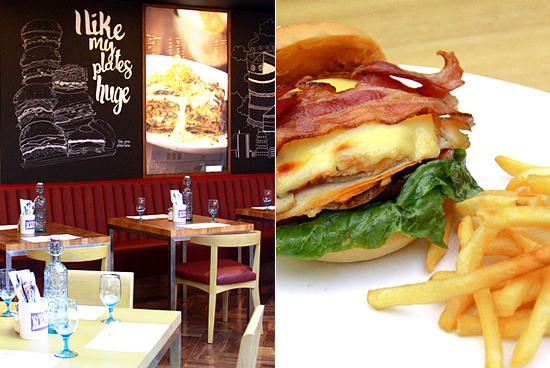 (SPOT.ph) The curious passerby would wonder at the name: New York Pinoy Deli, a combination of two themes that would most likely result in some sort of hybrid sisig bagel or a pan de sal pizza cross-over. Fusion, however, isn't the solution in this chic restaurant hidden in the sidelines of Resorts World Manila's casinos. The menu is a smattering of American comforts (and because its New York, a bit of everything from around the world), but there's enough space for a few Pinoy mainstays to join in without overcrowding.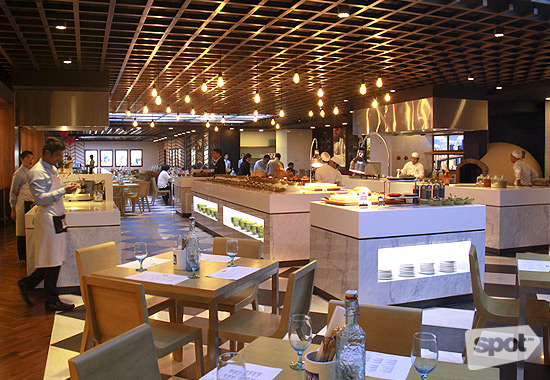 ADVERTISEMENT - CONTINUE READING BELOW
CONTINUE READING BELOW
Recommended Videos
New York accents
The theme is predominantly Big Apple: panoramic views of New York City's skyline cover the perimeter and the ceiling also gives the illusion of looking up at the tall skyscrapers of Wall Street. You can even spot the Chrysler Building. To quote one of the catchphrases stenciled on the wall, it's "the taste of New York with a tip of your fork."
Drawing inspiration from the Empire State's grand food crawls, eating at NYPD would bode well for anyone's palate, adventurous or not.
Of the one-page selection, six are especially recommended. These are signature dishes that represent the chefs' diverse cultures (one is French, another is German, there's a Pinoy, and one American), which fits to the city's melting-pot style.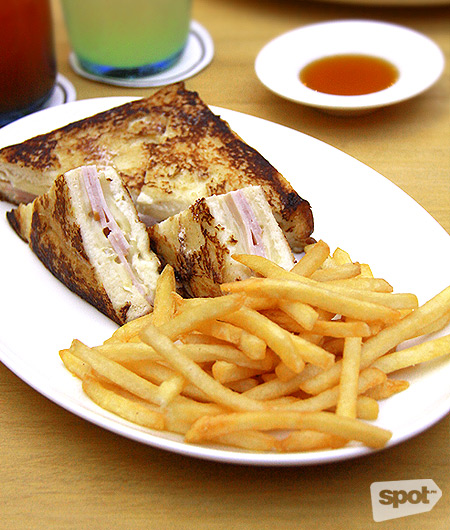 ADVERTISEMENT - CONTINUE READING BELOW
Rainbow Room Monte Cristo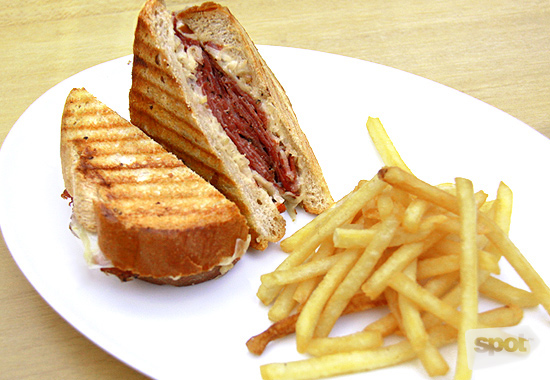 Reuben
The Reuben Sandwich (P490), for example, is almost traditional except for the smoked slices of pastrami (instead of the usual corned beef). Honey also adds an unexpected pleasantry to the mix. The Rainbow Room Monte Cristo (P490) isn't soggy—the usual issue when prepping this American-tailed croque-monsieur—the cheese doesn't overwhelm and the ham finds a way to make itself distinct in that creamy tussle.
If you ever had reservations about turkey, you'll be happy to note that it's beautifully highlighted in the 5th Avenue Fresh Roast Sandwich (P390). The poultry remains juicy and the thick layer of melted sharp cheese makes it taste more like a delicious burger.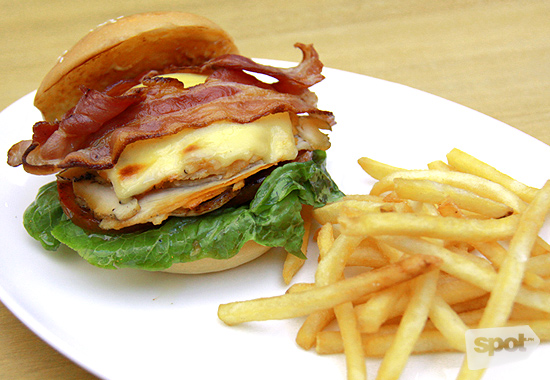 ADVERTISEMENT - CONTINUE READING BELOW
5th Avenue Fresh Roast Sandwich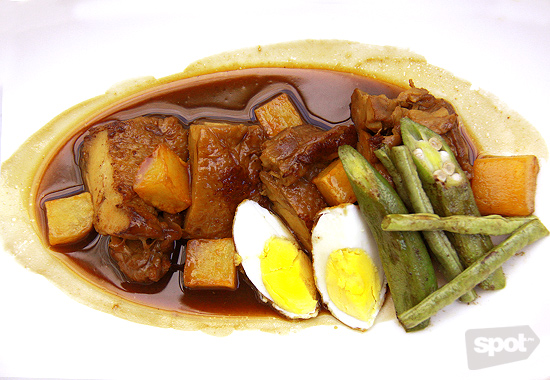 Chicken Adobo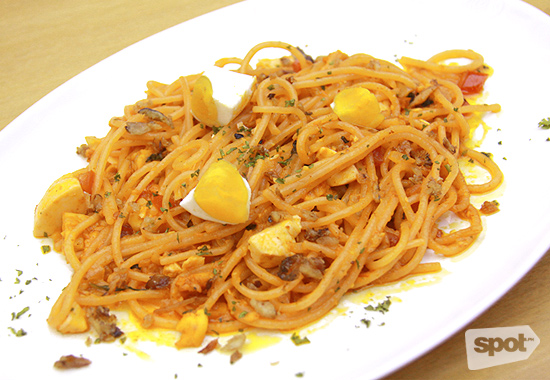 Tinapa Spaghetti
Honest-to-goodness Pinoy comfort food finds home here with the Chicken Adobo (P250). NYPD's recipe sticks to the dish's key elements with that "panlasang Pinoy" attribute from the get-go. Local fish fave, tinapa, makes an exceptional splash in the Tinapa Spaghetti (P280). The secret could be in that crab roe, which gives it a distinct orange hue and amplifies the beloved fish flavor.
ADVERTISEMENT - CONTINUE READING BELOW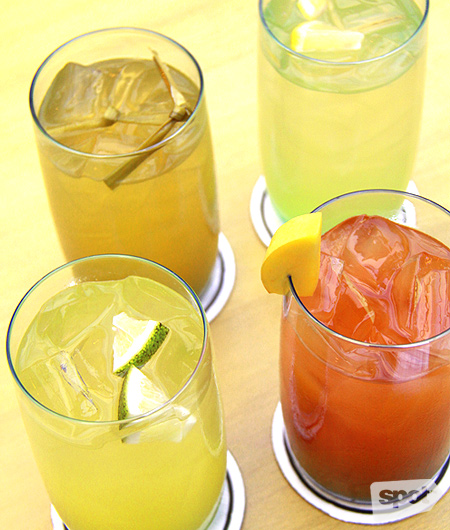 Signature Drinks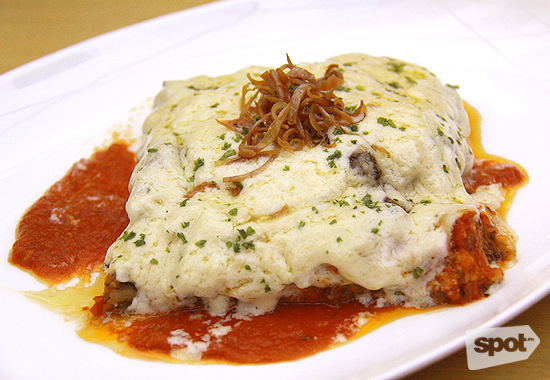 Laing Lasagna
The Laing Lasagna (P290), which doesn't strike one as an instant hit, definitely deserves recognition. Dried taro, coconut milk, and a hint of heat find a comfortable match between those soft lasagna sheets. This is a rather avante-garde ensemble that finds culinary success.
ADVERTISEMENT - CONTINUE READING BELOW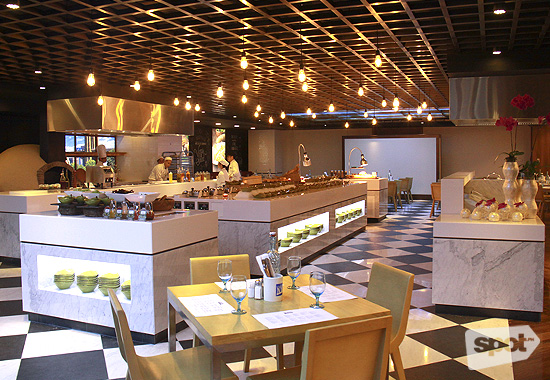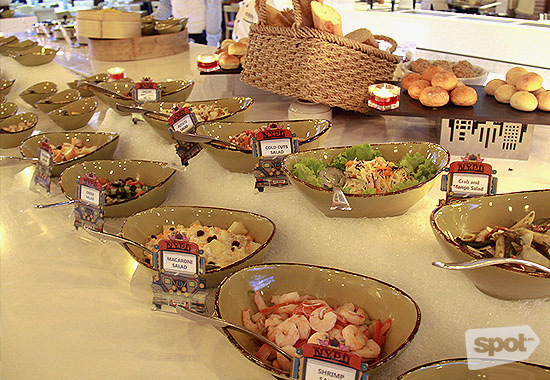 The buffet
Diners can also opt for some pizza with homemade sourdough crust. The restaurant actually revels in an oven that uses different wood shavings from the usual, giving you a richer and earthier tang glazed onto each slice. The hearty feast even extends to the NYPD Central Park Island Buffet (P550/person, P250/added to main course) which serves a variety of soups, fresh greens, and compound salads. There's even a crepe station that willingly lets you create your very own wrap with different sauces and ingredients (including generous amounts of hearty lechon kawali).
ADVERTISEMENT - CONTINUE READING BELOW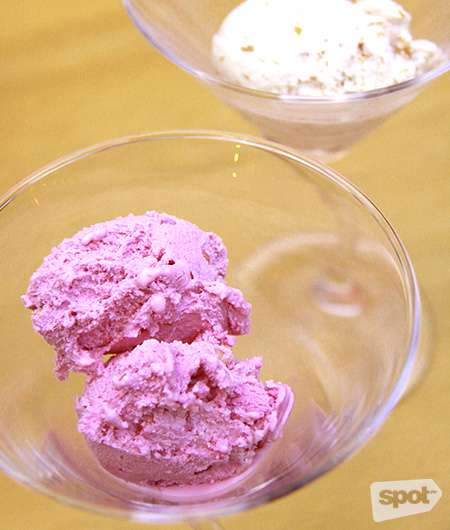 Beet Root + Mascaropone Gelato and Garlic Gelato
Cap off your meal with some gelato (P130/50g, P240/100g) for dessert. If you're a fan of garlic chips, you'll actually be fascinated with the flavor the Garlic Gelato manages to pull out. A more conventional though nonetheless unique option for those unprepared to take on savory ice cream is the fragrant and sweet Beet Root and Mascarpone.
It's always tricky to take dishes out of their original context, but at NYPD these two cultures manage to meet halfway.
Photos by War Espejo
Share this story with your friends!
---
Help us make Spot.ph better!
Take the short survey
Load More Stories