Our 10 Picks from Yummy Magazine's 50 Favorite Desserts
It's hard to choose just 10.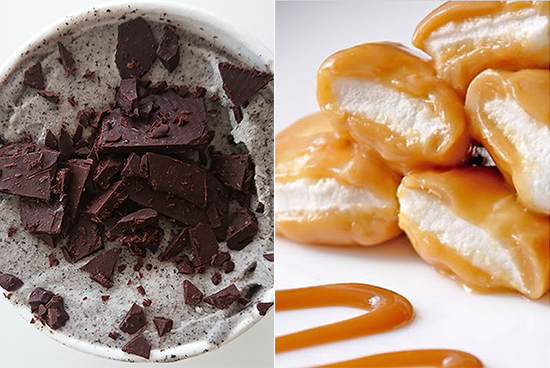 (SPOT.ph) It's that time of the year again! Yummy magazine curates the best sweet things from the past year in their annual 50 Favorite Desserts showcase. We browsed through their mouthwatering pages, and we chose our own favorites from their favorites. Have a sweet Monday, Spotters!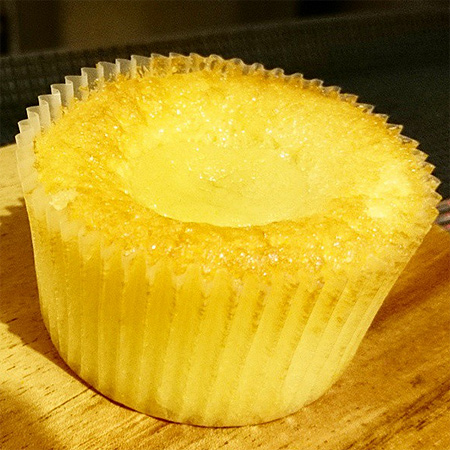 Salt Bakery's Salted Egg Custard Cupcake
We've raved about this before: baker Sam Ty's delicate, buttery cupcake with that custard punch in the middle. Since then, she's only improved on the formula—with that rich little dot in the middle holding its place and no longer sinking (it was amazing even then). 
Salt Bakery is at F.B. Dela Rosa Street corner Katipunan Avenue, Quezon City. Read more about Salt Bakery.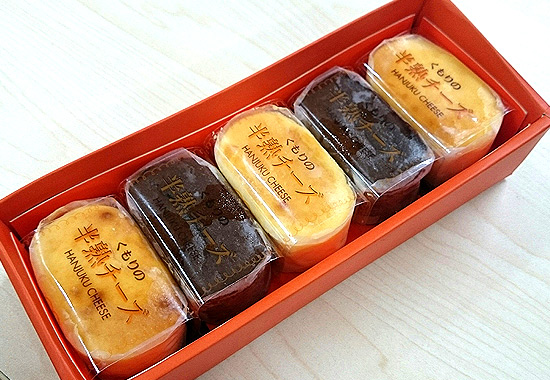 Kumori's Signature Hanjuku Cheese 
Did you ever wonder what biting into a cloud feels like? This is the answer. Kumori's Signature Hanjuku Cheese is textbook Japanese cheesecake—soft, fluffy, subtle with a smash impact. 
Kumori has branches at SM Makati and Landmark Makati. Read more about Kumori.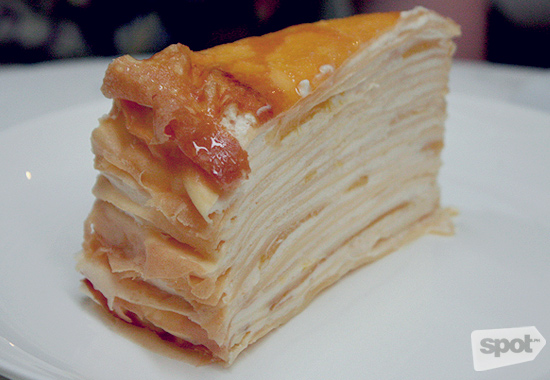 Paper Moon's Mango Mille Crepe
This Japanese import is one of Yummy's choices and, of course, they picked the mango. The crepe cake looks quite simple, but it hides careful intricacies in between each paper-thin layer. The mellow cream is brightened by those thin slices of fresh mango. The taste of summer in every bite!
Paper Moon has branches at Glorietta 3, Makati City; and Trinoma Mall, Quezon City. Read more about Paper Moon.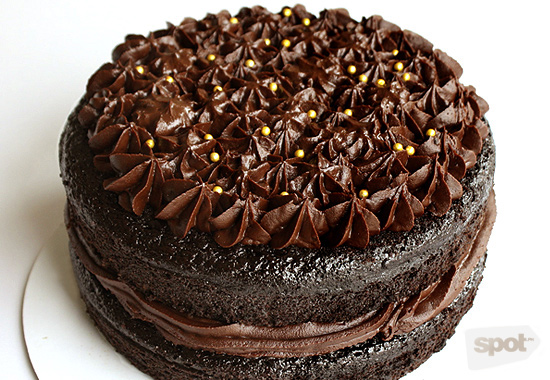 Naked Cakes' Chocolate Truffle
You can't go wrong with chocolate cake, and what could be better than something as gorgeous as this? Owner Jake Dolosa doesn't hide behind layers of frosting. He lets his deeply developed chocolate flavors speak for themselves. What's more impressive is that he uses Goya as a base!
ADVERTISEMENT - CONTINUE READING BELOW
For orders, contact Naked Cakes at 0917-624-5584; nakedesserts@gmail.com. Read more about Naked Cakes.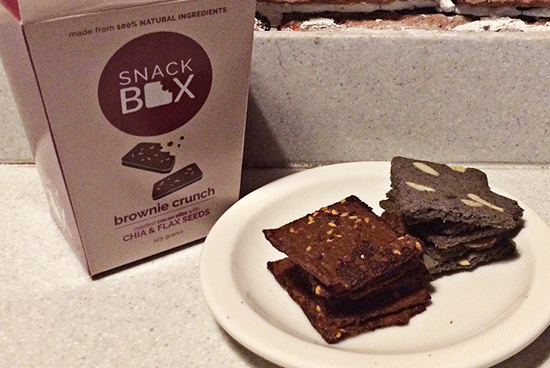 Snackbox
Brownies that are cookies. Cookies that are brownies. All we know is that these semi-healthy, addictive treats are now a permanent fixture in our cupboards.
For orders, contact Snackbox at 0915-630-3142. Visit their Facebook page for updates. Read more about Snackbox.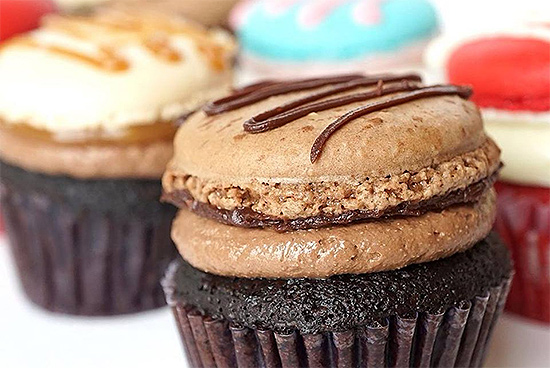 Cupparons from Cupcakes by Sonja
We love how the teeny macarons at Cupcakes by Sonja are softer than usual, complementing the texture of the bite-sized cupcake. Too bad their Crupcakes didn't make the deadline. Those are amazing.
Click here for a list of Cupcakes by Sonja branches. Read more about Cupparons.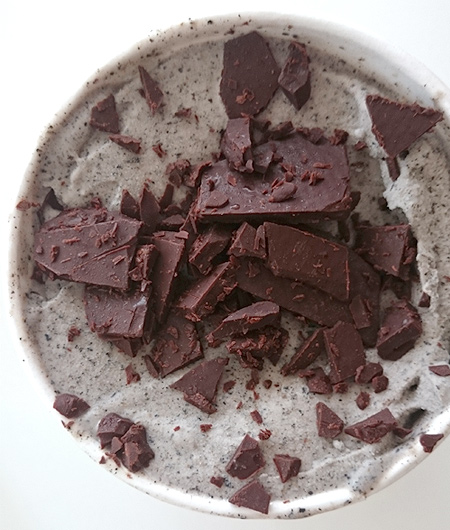 Manila Creamery's Black Sesame Gelato
Using sesame seeds isn't new in the ice cream business, but Manila Creamery sure knows how to make it stand out again. Their version? It comes with slivers of dark chocolate and pop rocks!
For orders, contact Manila Creamery at manilacreamery@gmail.com. Follow their Facebook page for updates. Read more about Manila Creamery.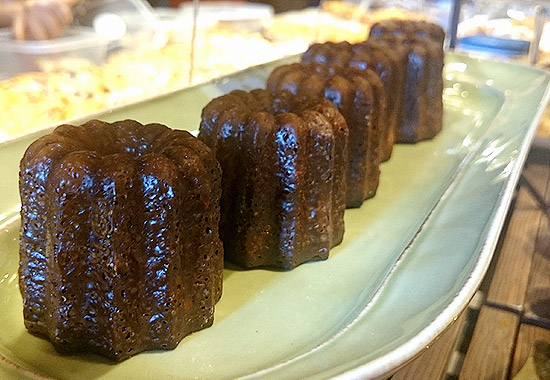 The Breadery's Canele
The sweet toasted bonnets may not look like much against the other options on The Breadery's table of breads, but these are the sweetest rewards you'll ever come across—at least on their menu. The crust is caramelized and breaks to reveal a fluffy, buttery, yellow custard core. 
The Breadery has branches at Emerald Mansion, F. Ortigas Avenue, Pasig City; and UP Town Center, Katipunan Avenue, Quezon City. Read more about The Breadery.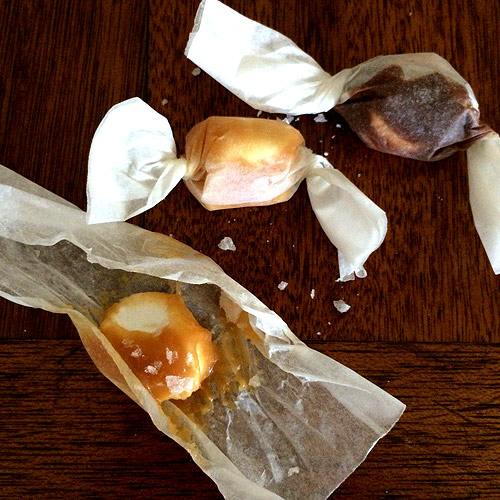 Skisses from It's Sticky Business
ADVERTISEMENT - CONTINUE READING BELOW
Our advice is, don't get an entire box. You won't even realize that you've finished the whole thing until that sorry moment when your hand touches the empty bottom. They're homemade marshallows covered in a sticky coat of butterscotch (there are other flavors, too).
For orders, contact It's Sticky Business at 0917-803-0386. Read more about It's Sticky Business.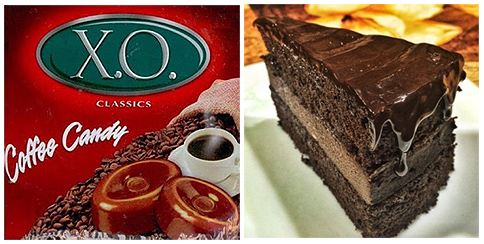 X.O. Coffee Cake from The Baker's Table
Wake up, it's time for an X.O. Coffee Cake. This coffee-flavored candy is only one of Chef Jonnathan Em's latest victims in his collection of candy-turned-cake confections. 
The Baker's Table is at 88B Maginhawa Street, Teachers Village, Quezon City. Read more about The Baker's Table.
Watch YUMMY.ph's cool video run-through of their 50 Favorite Desserts:
Yummy's 50 Favorite Desserts is in their October issue, now in newsstands. 
Load More Stories