Top 10 Tapsilog in Manila (2015 Edition)
We round up the best of the mother of all Filipino breakfasts with our top picks of the quintessential silog.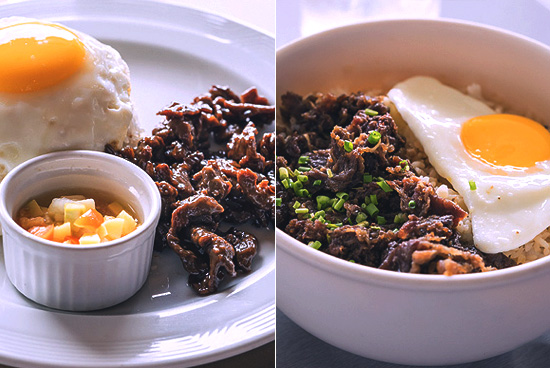 (SPOT.ph) Pinoys take the most important meal of the day seriously. When breakfast isn't breakfast unless it's made up of a cup of garlic rice, fried egg, tomatoes, and meat, the first thing that comes to mind is tapa. Not to be confused with the Spanish small plates, Filipino tapa is dried or cured meat that has taken on a wide array of flavors depending on personal preference, adventurousness, and willingness to experiment. Here, we round up the best tapsilog offerings, from the most rudimentary breakfast places to some fancier dining establishments.
All SPOT.ph Top 10 lists are researched, paid for, tested, and selected by the writers and editors. They are discreetly conducted without any notice made to the restaurants or their owners. Hotel restaurants were not included in the review.
Also read: 
10 Best Tapsilog in Manila (2010 Edition)
Top 10 Tapsilog in Manila (2013 Edition)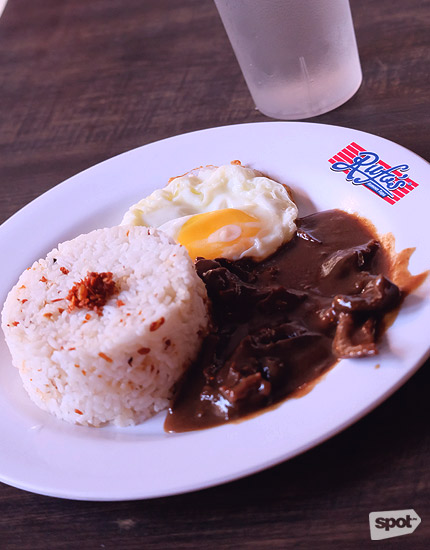 ADVERTISEMENT - CONTINUE READING BELOW
10. Rufo's Famous Tapa (P116)
Rufo's draws in a lot of fans because it's a reliable go-to for people working a graveyard shift or looking for a decent post-party hangover cure. Their signature Famous Tapa uses tender Batangas beef, and Rufo's is especially savvy for their sauce (it has that tasty, sweet-sticky flavor that works for beef). That sauce, however, is a mixed blessing. Though it's good, it's starting to overtake the actual tapa. It's still pretty satisfying—especially if you can't have rice without spoonfuls of sauce.
Click here for a list of Rufo's branches.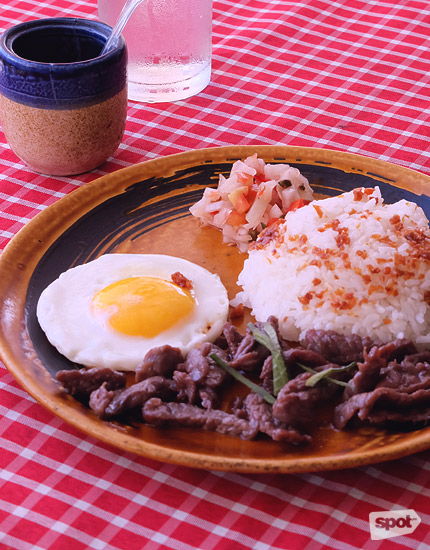 ADVERTISEMENT - CONTINUE READING BELOW
9. Roast's Tapa (P135)
If you're looking for traditional Filipino tapa, head over to this little neighborhood café. Straightforward without being too sweet or too spicy, Roast's tapa is meaty and offers substantial texture. Paired with garlic rice that has just the right amount of flavor (you won't end up with garlic breath!), their take on this breakfast classic fits the Goldilocks "just right" category. With a very accommodating wait staff, you're sure to get your tapa cooked exactly the way you want it.
Roast is at G/F Linear Building, 142 Katipunan Avenue Extension, White Plains, Quezon City.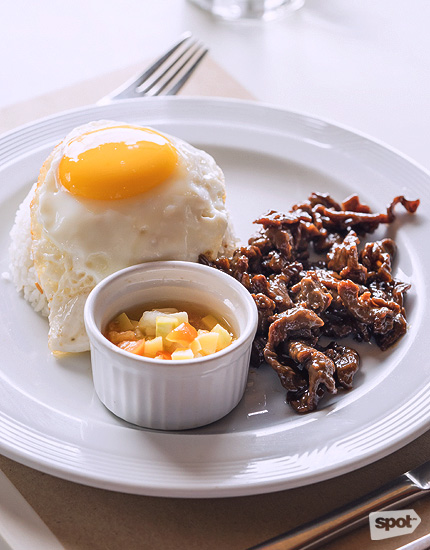 ADVERTISEMENT - CONTINUE READING BELOW
8. Pancake House's Beef Tapa (P264)
When you're not in the mood for the more continental options, Pancake House's Filipino breakfast is worth a try. This chunky tapa delivers more bite than the finely sliced offerings of other restaurants. Saucy with a distinctly home-cooked taste, this slightly sweet style closely resembles another Filipino classic, bistek. The tapsilog at Pancake House also comes with a cool green mango, onion, and tomato salad. Another bonus? They sell their tapa mix so you can make it right at home.
Click here for a list of Pancake House branches.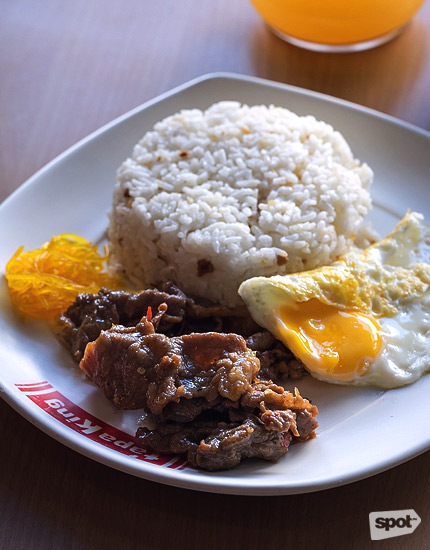 ADVERTISEMENT - CONTINUE READING BELOW
7. Tapa King's Tapa Queen (P142)
Oddly enough, the bestselling dish in this tapa-centric restaurant isn't the king, but the Tapa Queen. The sweet and spicy meat fits the flavor profile most Pinoys are after. Meaty, with a good amount of fat, you get great-tasting meat for a price that borders on the more expensive side—that is, considering the serving size. Tapa King does offer a budget meal option for those looking to get more bang for their buck.
Click here for a list of Tapa King branches.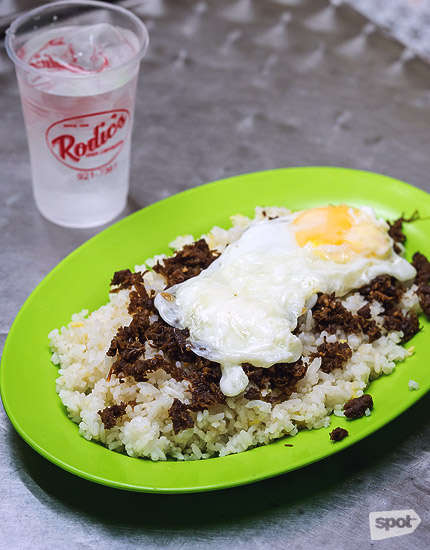 ADVERTISEMENT - CONTINUE READING BELOW
6. Rodic's Tapsilog (P85)
No other tapa in the city can beat this classic in both nostalgia and price. Sure, you get just a smattering of meat over a heaping serving of rice, but you do get a tasty, chewy, almost corned beef-style tapa that can't be found anywhere else in town. If you've got your allowance saved up or are willing to pay just a little extra, you can even get two orders and still just be paying half of what every other subpar tapa place has to offer.
Rodic's is at 14 Masaya corner Maginhawa Street, Diliman, Quezon City.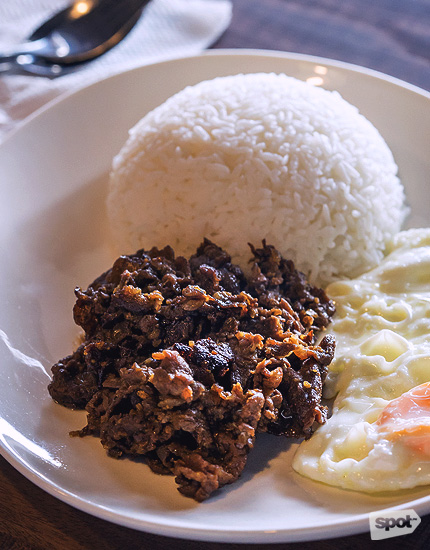 ADVERTISEMENT - CONTINUE READING BELOW
5. Epic's Homemade Tapa with Rice (P245)
Adobo-lovers are going to go nuts over Epic's tapa. With a very strong peppercorn flavor, this slightly salty dish is served with two fried eggs over a pretty hefty cup of rice. Another big plus is Epic's ambience—you can't beat getting quality breakfast food in a quiet, comfortable, and cozy neighborhood café.
Epic is at 7th East Building, 102 East Capitol Drive corner Santa Rosa Street, Kapitolyo, Pasig City.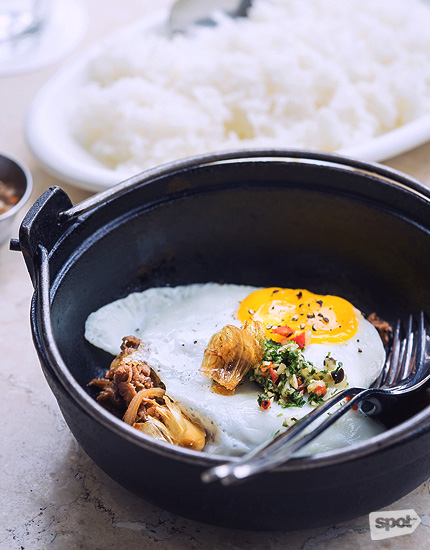 ADVERTISEMENT - CONTINUE READING BELOW
4. Chelsea Kitchen's Jones Tapa (P320; add P80 for rice)
The now defunct Mr. Jones at Greenbelt was popular for its diner fare and its cheeky take on tapa. Fans of this popular recipe, however, can trek over to Chelsea Kitchen if they miss that tasty, garlic-loaded meal. This version of tapa is done with a little more panache. Cooked in onion, pepper, and a host of other ingredients, it flaunts great flavors that go perfectly with piping hot rice—which, unfortunately isn't included in this dish's steep price. The good news is, this serving is so large you'll want to share it with someone.
Chelsea Kitchen is at G/F SM Mega Fashion Hall, Ortigas Center, Mandaluyong City. Read more about Chelsea Kitchen.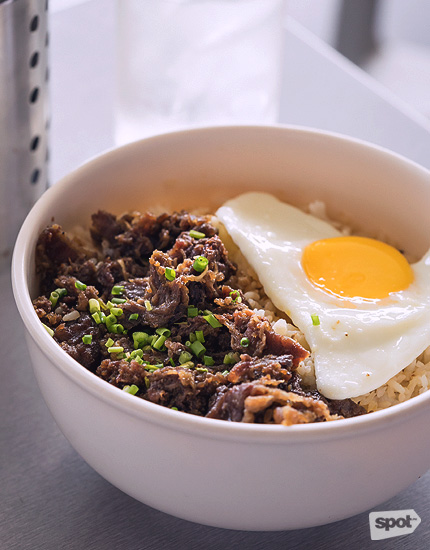 ADVERTISEMENT - CONTINUE READING BELOW
3. Recovery Food's Tapa de Morning (P180/Regular, P260/Full Recovery)
Recovery Food takes breakfast all-day literally, with its 24-hour service. Their take on the classic tapa, sinangag, and egg combination is a rice topping-style bowl filled with a slightly sweet, almost bulgogi-flavored meat crowned with your choice of white or brown rice and scrambled or fried egg. Apart from those options, Tapa de Morning also goes swimmingly well with RF's sinamak vinegar. That incredibly refreshing green mango and onion mix on the side shouldn't be ignored. It gives a fresh little balance to this number. Hungry patrons will like the fact that you can order a bigger bowl.
Click here for a list of Recovery Food branches.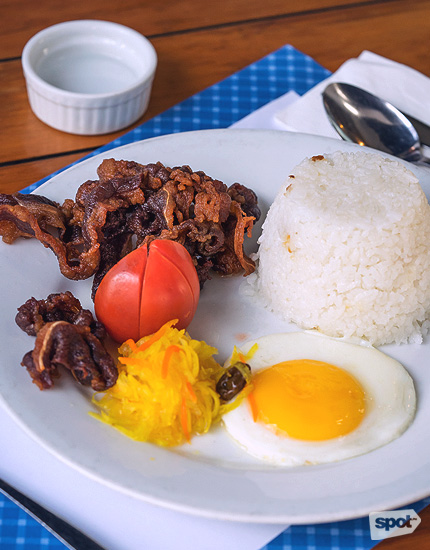 ADVERTISEMENT - CONTINUE READING BELOW
2. U.S. Beef Tapa (P295) from Mom and Tina's 
As with adobo, there are countless ways to do tapa—each type serving a very specific palate. Mom and Tina's delivers the best tasting tapa in the school of crispy, bordering-on-bacon meat. Even those who would prefer a saucier tapa would do well to at least try this deliciously crunchy version. You pay a premium price when you get your tapa at this country-style restaurant, but you also get your egg cooked any way you want it, plus a nice serving of atchara and tomato.
Click here for a list of Mom and Tina's branches.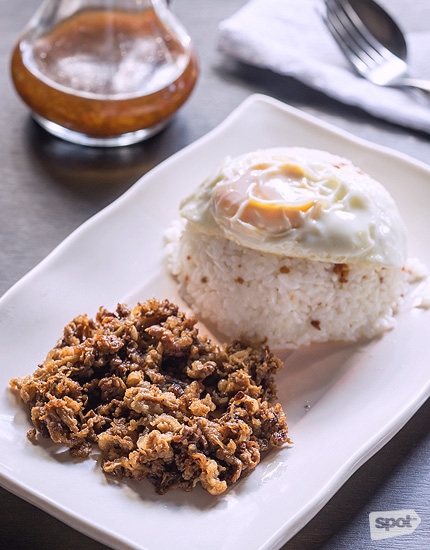 ADVERTISEMENT - CONTINUE READING BELOW
1. Angus Tapa Centrale's Original U.S. Angus Beef Tapa with Rice and Egg (P165)
This nondescript hole-in-the-wall just off Kamuning offers a plate full of uniquely flavorful, thinly sliced beef that goes perfectly with a hefty serving of soft, hot garlic rice. Chopped fine, the texture holds just the right balance between bite and softness. This meal just proves that you don't need any frills to dress up a good recipe. For the more adventurous tapa fan, go for the hot and spicy variant (P185) for added zing.
Angus Tapa Centrale is at 11th Jamboree Street corner Kamuning Road (near Tomas Morato), Quezon City.
Photos by Toto Labrador and Chinggay Labrador (Rufo's and Roast)
CONTINUE READING BELOW
Recommended Videos
Share this story with your friends!
---
Help us make Spot.ph better!
Take the short survey
Load More Stories