Pasha proves Turkish cuisine is always in style
Stellar mezzes and flavourful kebabs are here to stay as Pasha opens their third branch.
Pasha Turkish Restaurant
Gen. Luna Street, Poblacion, Makati City
Contact: 831-0184
Open 24 hours
Makati Prime Citadel Inn, P. Burgos Street, Poblacion, Makati City
Contact: 832-7341
Open daily from 11 a.m. to 5 a.m.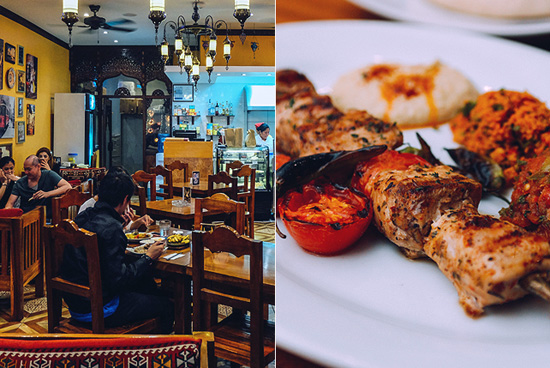 (SPOT.ph) When Theresa Guidote-Merino and her Turkish business partner, Jay Samur, decided they wanted to open a restaurant back in 2012, they weren't sure if the local market would easily take to the exotic appeal of Turkish food. "The flavors are very different," she says. "Jay has tried the other Mediterranean restaurants in Manila that claim to serve Turkish food, but nothing comes close to how he knows it."
So, when they opened the first Pasha along Burgos Street in Makati's Barangay Poblacion, they called it Argos and gave it the more familiar Greek colors of Aegean blue and white. The classic Turkish flavors drew in the crowds and was a hit with both locals and foreigners. The familiar aesthetics that the owners initially thought would entice were actually unnecessary, which at one point confused the Turkish ambassador who wanted to try their food but saw the Greek colors and thought she was in the wrong place.
ADVERTISEMENT - CONTINUE READING BELOW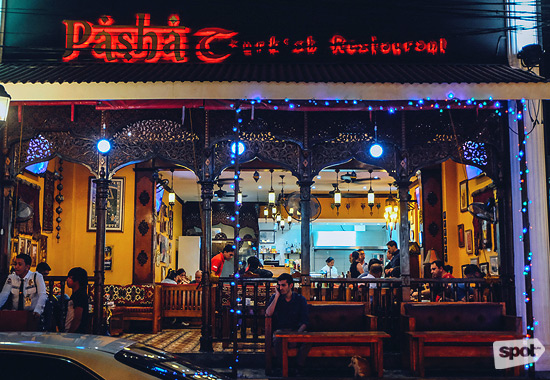 CONTINUE READING BELOW
Recommended Videos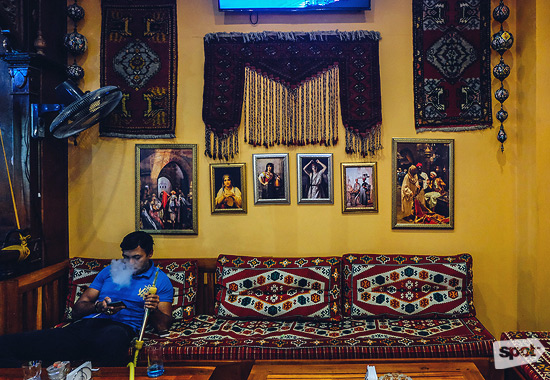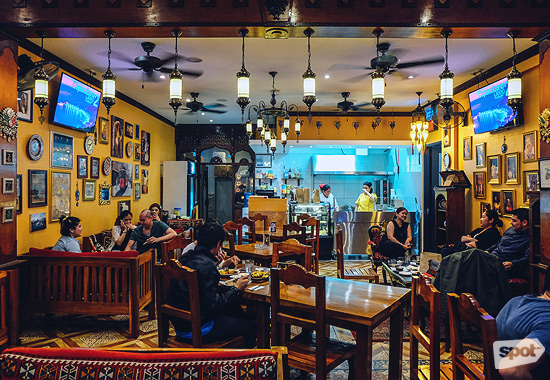 ADVERTISEMENT - CONTINUE READING BELOW
Fast forward to 2016 and Theresa and Jay are about to open their third Pasha in BGC—proving their initial fears to be unfounded. The second branch is just a few blocks away from the original, offering a more relaxed dining experience compared to the much busier, hard-partying ambience along Burgos. The facade is now proudly Turkish, embellished with intricate Ottoman-inspired woodwork and boasting a row of oil lamps straight out of an Istanbul bazaar. Jay travels to the motherland at least thrice a year, bringing back beautiful ornaments, paintings, and kitchen appliances for the restaurants.
These are also buying trips for the aromatic spices used in Pasha. Theresa boasts (as she should) that they refuse to take shortcuts with their dishes. "You won't find liquid seasoning in our kitchen," she says. Stocks are cooked down until flavorful, and meats are marinated until herbs and spices are absorbed.
Their kitchen prepares everything fresh, something clearly evident in the spread of mezze and kebabs they prepared for us.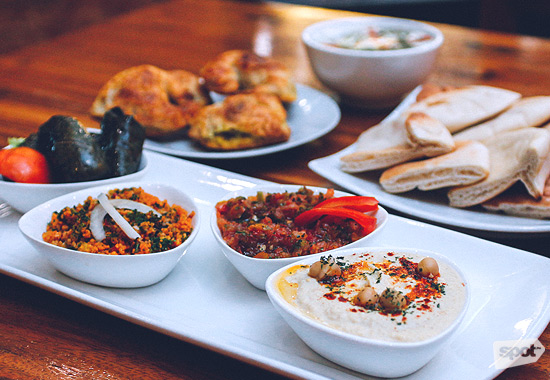 ADVERTISEMENT - CONTINUE READING BELOW
Mezze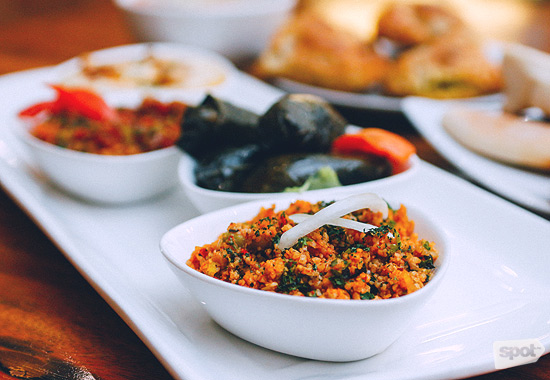 Kisir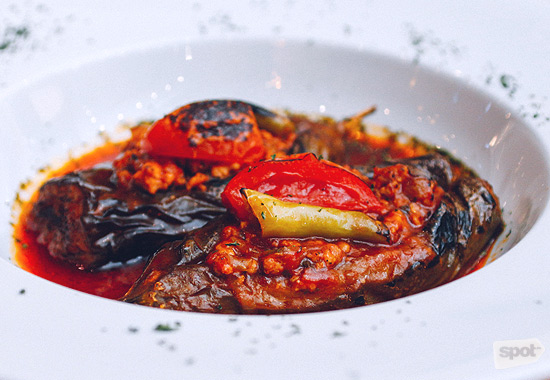 Dolma
A Turkish meal usually opens with appetizers or mezze. Pasha's hummus (P150) stands out with the subtle tang, that smooth tahini, and the nipping bite at the end. Their cracked wheat salad or Kisir (P150) is a light, herbaceous starter, so is their Caçik (P150). The Borek (P150) doubles as a hearty appetizer or a snack, like a flaky, cheesy samosa stuffed with chicken and vegetables. A lighter yet more uniquely Turkish option would be the Dolma (P250)—grape leaves stuffed with rice, meat, and herbs. Served at room temp, these are delicately flavored yet savory.
ADVERTISEMENT - CONTINUE READING BELOW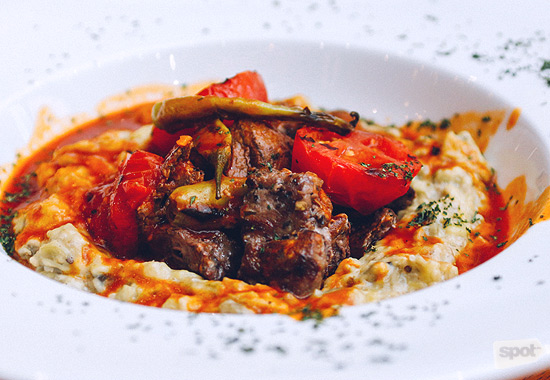 Sultan Kebab
We got the the royal treatment off the bat with a serving of their Sultan Kebab (P480). Tender cubes of lamb are like pillows on a bed of the creamiest mash of roasted eggplants. This off-the-menu item is only available for advanced orders, staying true to the nature of this "special occasion" dish.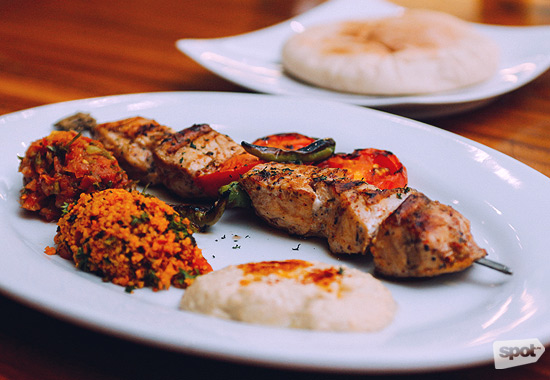 ADVERTISEMENT - CONTINUE READING BELOW
Chicken Kebab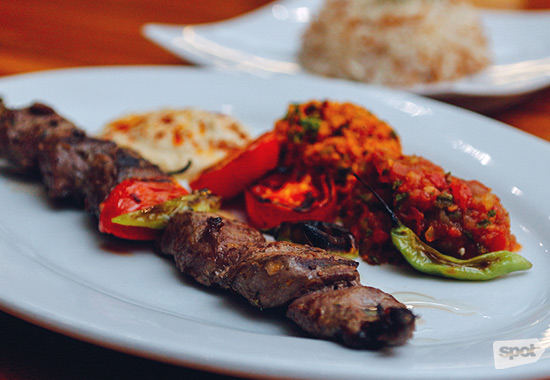 Lamb Kebab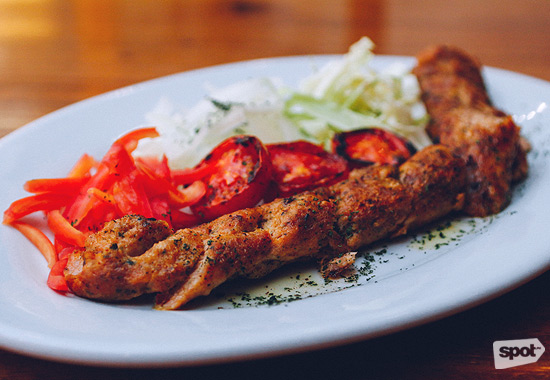 More kebabs! Turkish food, unlike Greek food, is 100% halal and features absolutely no pork.
The kebabs that you do find on the menu are just as impressive. Juicy cubes of chicken (P350) and lamb (P400) are served with either flavorful pilaf or pita, with a side of their Turkish tomato salsa, hummus, and kisir. The spices that they fly in give these meats their distinctive quality, a special mix that Pasha proudly claims as their own. "We haven't tasted anything here in Manila that's like it," Theresa reiterates.
ADVERTISEMENT - CONTINUE READING BELOW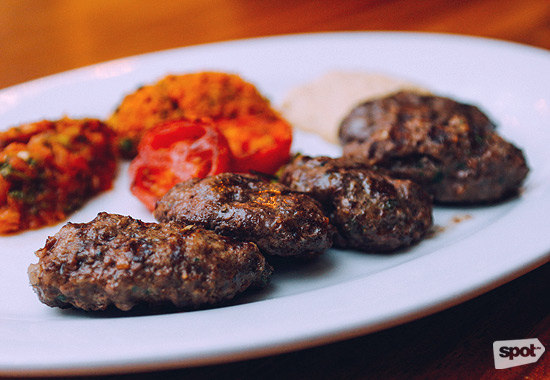 Argos Meatballs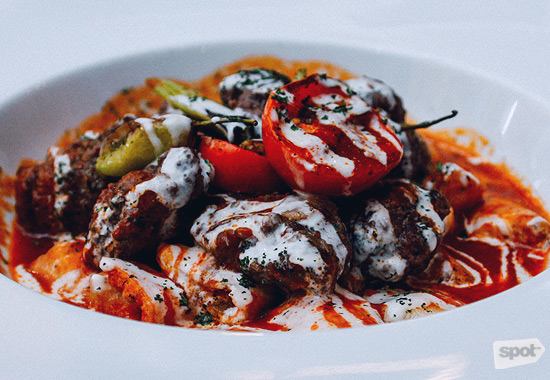 Salcali Kofte
The Argos Meatballs (P350)—Pasha's version of kofte—are juicy and bursting with flavors of their signature spices. This, too, is served with a platter of sauces or in a dish called Salcali Kofte (P380)—lamb meatballs stewed in a fragrant tomato sauce and served on top of pita or rice. We recommend it with pita since the bread soaks up all that delicious sauce.
ADVERTISEMENT - CONTINUE READING BELOW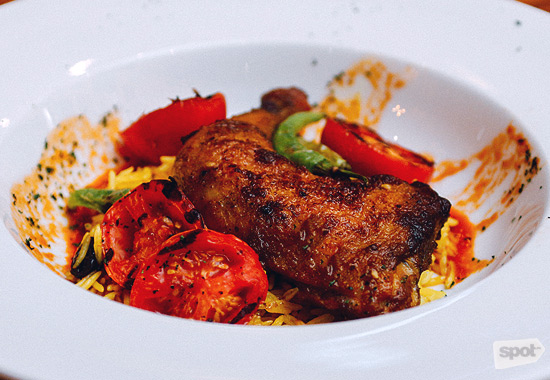 Chicken Kabsa
A surprise favorite is the Chicken Kabsa (P330), which is oven-roasted chicken, again marinated in their magical spices, served with rice and vegetables. Its pale meat belies the rich flavors that permeate it, with the spicy kick at the end which truly seals the deal.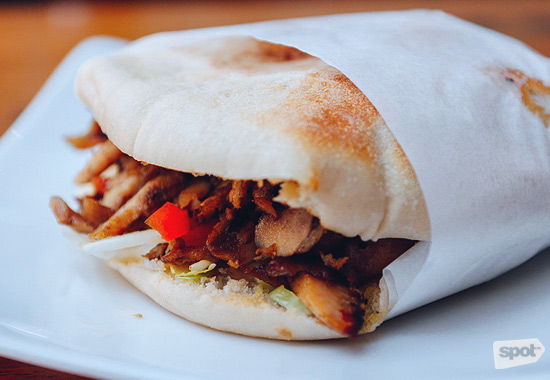 ADVERTISEMENT - CONTINUE READING BELOW
Chicken Shawarma
For those who must eat and run, the Chicken Döner (P200) or shawarma is really all you need. This is what Pasha became famous for in its original branch, allowing revelers to grab a quick bite before they head on to the next bar or to soak up the alcohol at the end of a fun night.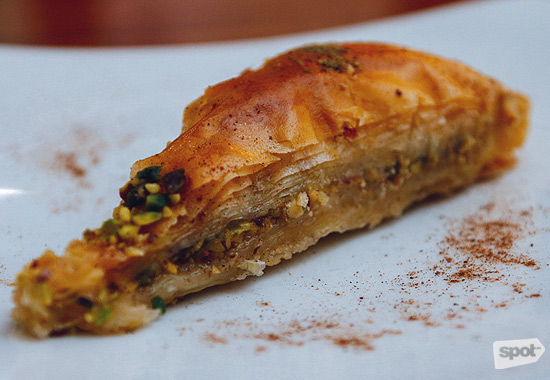 Baklava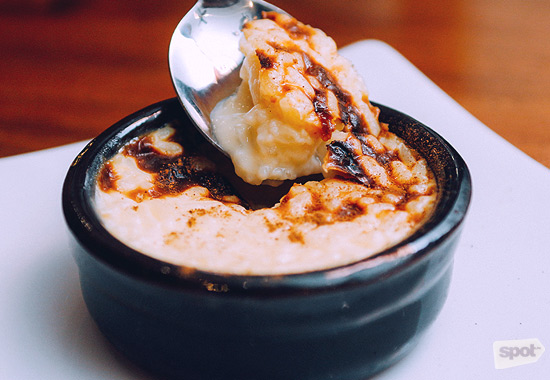 ADVERTISEMENT - CONTINUE READING BELOW
Sütlaç
Capping off a Turkish meal usually means a generous slice of Baklava (P200/"carrot slice"), and Pasha serves up a mean one. Crisp filo sticky with imported honey, interspersed generously with crushed pistachio, it's probably one of the best in town. But, what most do not realize is that the underrated Sütlaç (P130), a creamy rice pudding from ancient Ottoman kitchens, is oddly familiar, tasting like a cinnamon-infused maja blanca.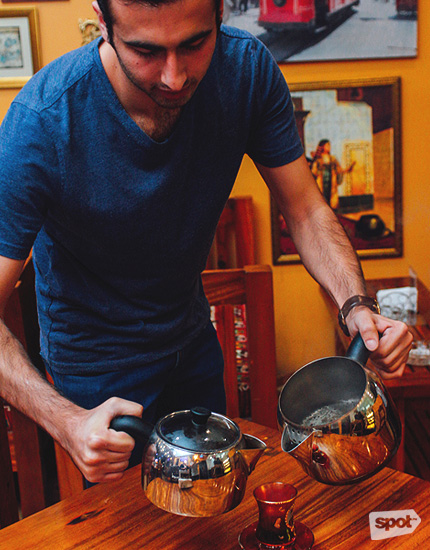 Jay Samur
Their Halal-certified kitchen—headed by Chef Ben Bernardo formerly of Hyatt Hotel Manila—is shared with the neighboring establishments under the Argos group: Club Royal and American diner Cafe Royal. "Unfortunately, no bacon in our burgers at the diner," Theresa sheepishly says. But, with Pasha's döners within reach, we doubt that anyone will miss it.
Pasha will also open a third location at The Fort Strip, Bonifacio Global City.
Photos by Jericho San Miguel
ADVERTISEMENT - CONTINUE READING BELOW
Share this story with your friends!
---
Help us make Spot.ph better!
Take the short survey
Load More Stories