New Restaurant Alert: Crazy Chick at BF Homes, Paranaque
Seriously good chicken wings served in the quirkiest and sweetest ways possible
Crazy Chick
15 Presidents Avenue, BF Homes, Parañaque City
Contact: 0995-657-4788
Open from 12 p.m. to 2 p.m. and 4 p.m. to 10 p.m. (Monday to Sunday)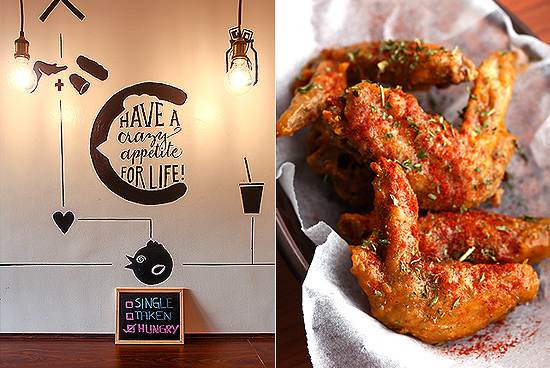 (SPOT.ph) One would be hard-pressed to find anyone more obsessed with chicken wings than the three owners of Crazy Chick. Veronica Supetran, Mikko Aguirre, and Mikki Aguirre are the young trio behind the newly opened, easy-to-miss wing joint in the bustling BF Homes neighborhood.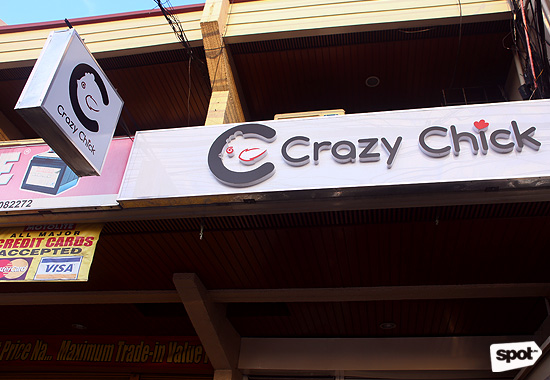 ADVERTISEMENT - CONTINUE READING BELOW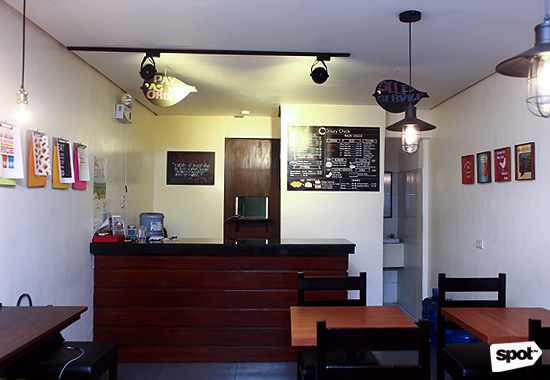 CONTINUE READING BELOW
Recommended Videos
No frills, all wings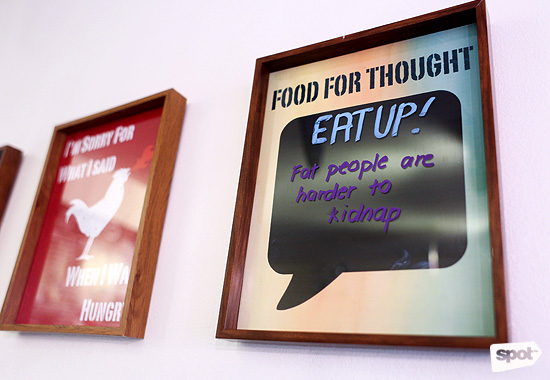 This is why we eat a lot.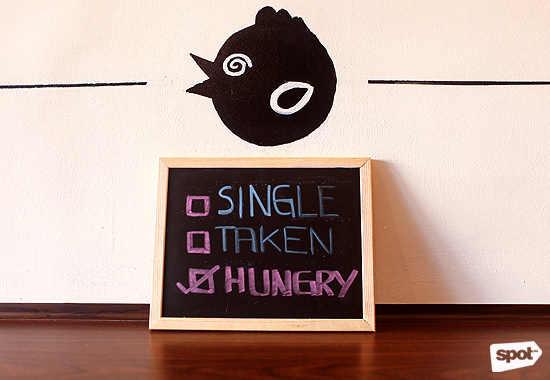 ADVERTISEMENT - CONTINUE READING BELOW
Always
The tiny eatery is an Instagram fiend's dream, with its calligraphy-covered walls and catchy phrases like "That chick cray" and "You had me at 'let's go get some wings.'" Minimalist yet trendy, Veronica's marketing background makes up a huge part of Crazy Chick's character. But go beyond the quirkiness; focus on the wings. They are seriously legit.
"The [chicken wing] obsession started when Mikko and I were in college. We would eat at wings places all the time," shares Veronica. "When it came to wings, we knew what we loved." Veronica and Mikko's unabashed obsession for chicken wings is what got them, along with Mikko's twin brother Mikki, to open up their own restaurant. Call them wing connoisseurs because it seems they've mastered the art of the perfect chicken wing: crackly, light skin and moist, flavorful meat. They've gotten the skin-to-meat ratio down pat, and that alone is worth coming back for.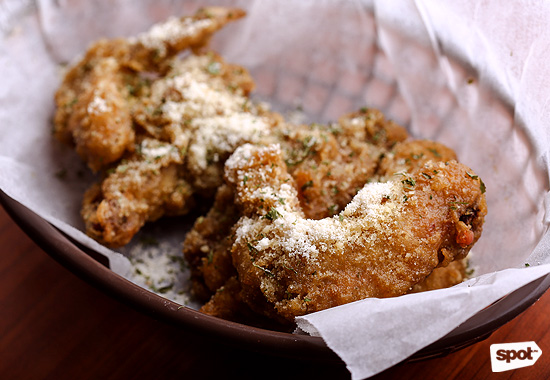 ADVERTISEMENT - CONTINUE READING BELOW
Garlic Parmesan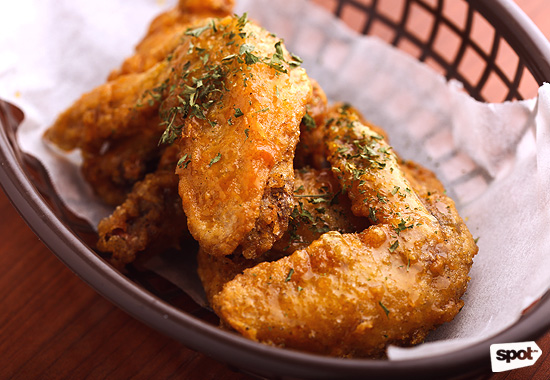 Dijon Honey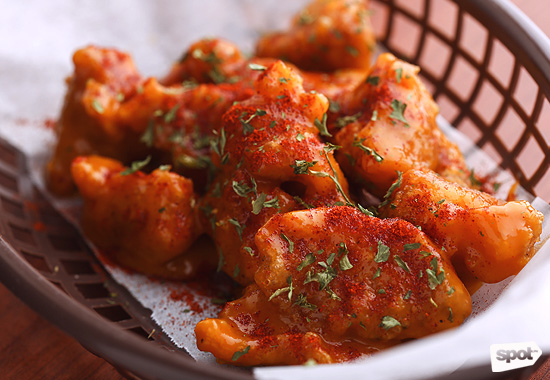 Mango Sriracha Tenders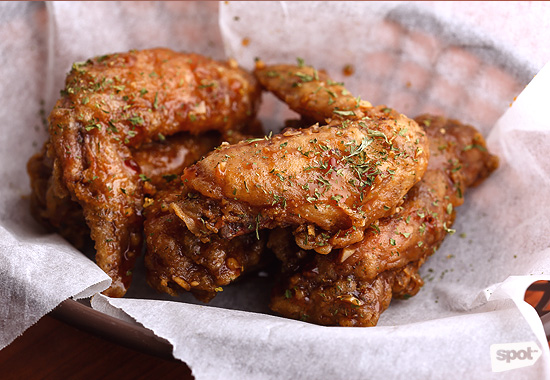 ADVERTISEMENT - CONTINUE READING BELOW
Soy Crazy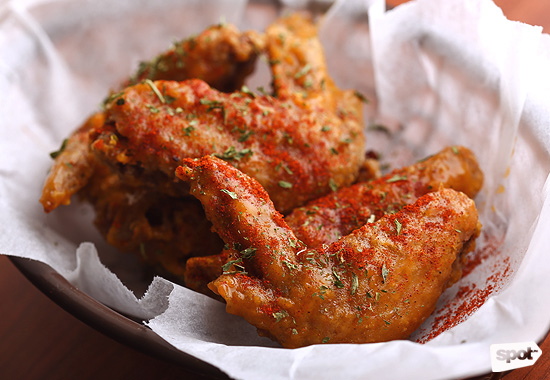 Mango Sriracha Wings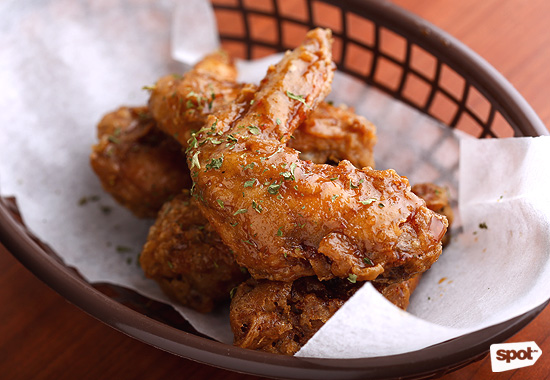 Hot Chick
There are nine flavors on the menu, each one unique in its own way. There's tropical-flavored Mango Sriracha (a unanimous favorite), tangy-sweet Dijon Honey, extra-savory Garlic Parmesan, an oyster-sauce and garlic variant called Soy Crazy, the fiery Hot Chick, and the zesty Lime a Virgin, just to name a few.
ADVERTISEMENT - CONTINUE READING BELOW
With so many interesting flavors, it's difficult to choose just one. Pro tip: Order the Wacko (P270) and get 10 wings in two different flavors or the Mental (P370) and get 15 wings in three different flavors. If you want even more variety, try other flavors in boneless-chicken form. The Tenders come in three sizes (P99/100 grams; P145/150 grams; P190/200 grams) and are so addicting you'll be popping them in your mouth like popcorn. Veronica is quick to add that all chicken wing variants are mild, so if you like your food fiery-hot, then make sure to specify your spice level when ordering.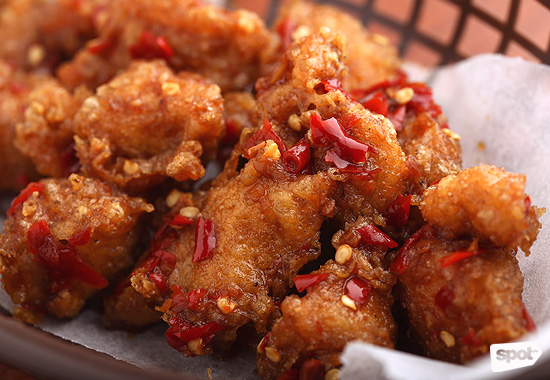 Soy Crazy Tenders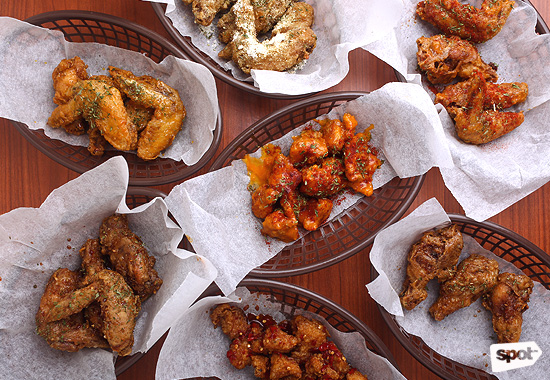 ADVERTISEMENT - CONTINUE READING BELOW
Mental or Wacko?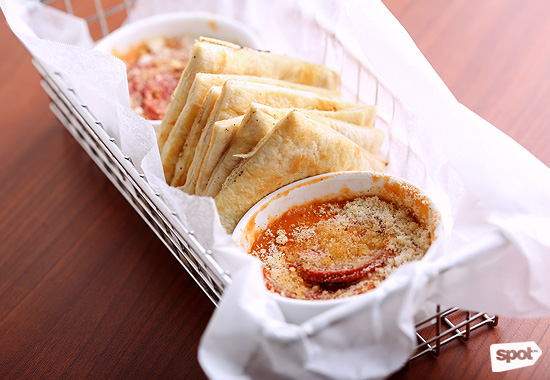 Baked Pepperoni Dip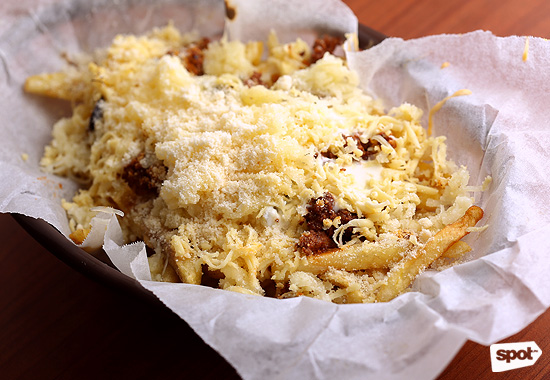 Chili Cheese Fries
The chicken wings are the main attraction, but there's an often overlooked item that's worth trying: the Baked Pepperoni Dip (P130). Freshly made pita bread triangles dipped in a cheesy pepperoni dip, it's like the deconstructed pizza concoction—one of those crazy, obvious, and crazy-obvious ideas you wish you had thought of. Cheese seems to be a common denominator in Crazy Chick's other dishes. There's also the Chili Cheese Fries (P120) where crisp potato batons are smothered in mozzarella, Monterey Jack, cheddar, and Parmesan (with a little jalapeño thrown in for good measure). It makes for a tasty side dish that surprisingly goes well with wings.
ADVERTISEMENT - CONTINUE READING BELOW
Don't leave Crazy Chick without trying their Wafella (P140). The assembly of two waffles, vanilla ice cream, and Nutella can be played up in several ways. We opted for the Hazelnut Brownie Fudge (their brownies are made in-house and they have a nice rustic quality to them). Dig your spoons as deep into the jar as possible to get each component in every delicious bite.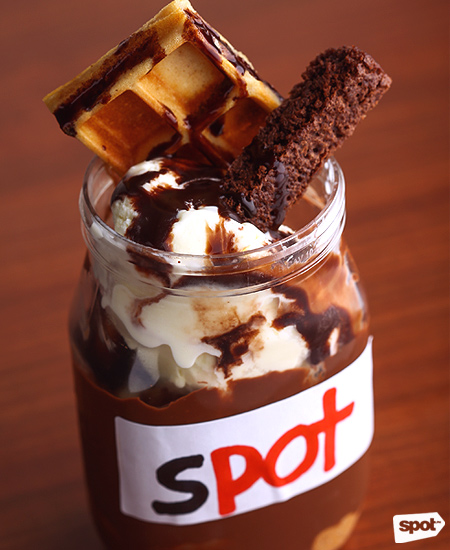 Wafella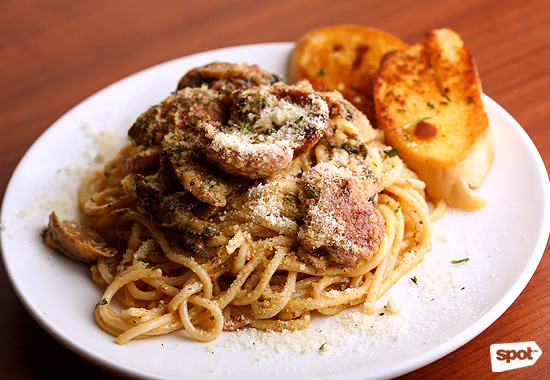 ADVERTISEMENT - CONTINUE READING BELOW
Sausage Alfredo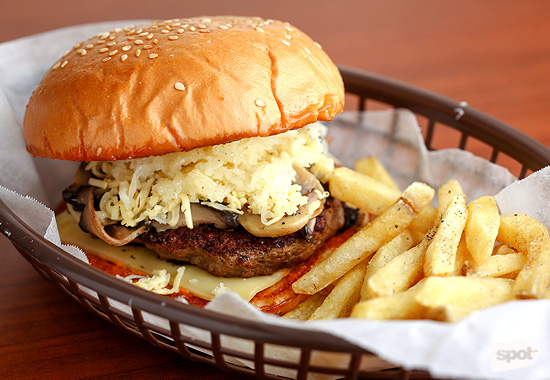 Cheesy Shrooms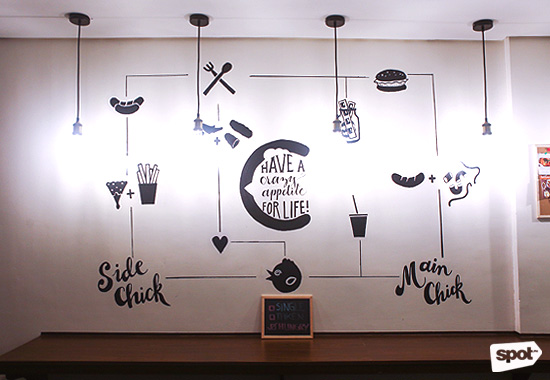 Crazy chicken life
There's a lot to love about Crazy Chick. The way the 20-something owners are so hands-on; how much attention is paid to the food being served; the great prices; how leftovers are packed with a note stapled to the paper bag telling you to "Have a crazy good day." With their food already a two thumbs up, it all boils down to the little details. And yes, Crazy Chick aces those, too.
ADVERTISEMENT - CONTINUE READING BELOW
Photos by Majoy Siason
---
Help us make Spot.ph better!
Take the short survey
Load More Stories