10 New Restaurants to Try This April
The latest places to check out in Manila.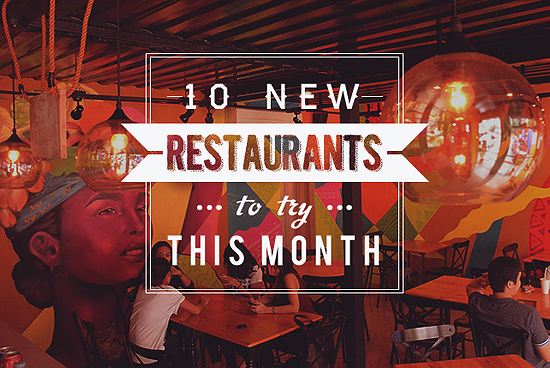 (SPOT.ph) Stumped for ideas on where to eat? Are there too many choices? We're breaking down Manila's extensive dining landscape with a list of places to try every month. Always keep your restaurant index fresh!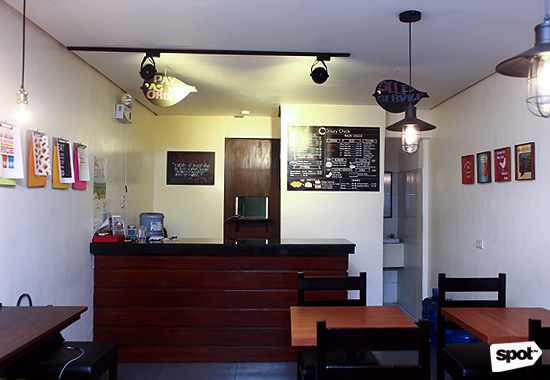 ADVERTISEMENT - CONTINUE READING BELOW
CONTINUE READING BELOW
Recommended Videos
Crazy Chick
It's wings and more at this witty drive-by. Veronica Supertran, Mikki Aguirre, and Mikko Aguirre are a wings-obsessed trio who decided to share their love for the comforting dish by opening a restaurant. Crazy Chick offers wings doused in numerous fun sauces: Mango Sriracha, Dijon Honey, Soy Crazy, Hot Chick, and more. And to cater to more tastes, the chicken comes in a default mild—which you can amp up if you like them ultra hot.
Must-tries: Wacko (P270), Mental (P370)
Crazy Chick is at 15 Presidents Avenue, BF Homes, Parañaque City. Read more about Crazy Chick.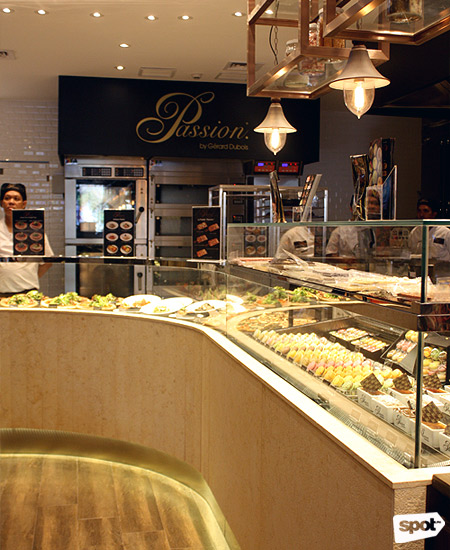 ADVERTISEMENT - CONTINUE READING BELOW
Passion by Gerard Dubois
There are too many things to talk about at the Manila outlet of Hong Kong's Passion by Gerard Dubois: the "crackling" fake wood-fire oven, the library of freshly baked sourdough, the columns of salads, rows of pasta, case of gelato, display of pizza, stacks of chocolate. One thing, however, steals the show and that's the price tag. This cozy nook just at the perimeter of BGC central looks like one of those high-end boulangeries that will tempt you with your favorite food but shock you with the prices after. Co-owner Pam Flores, however, believes that people shouldn't pay too much to enjoy food. 
Must-tries: Macarons (P52), Mango Mont Blanc (P198)
Passion by Gerard Dubois is at C2 NetPark, 5th Avenue, E-Square, Crescent Park West, Bonifacio Global City. Read more about Passion by Gerard Dubois.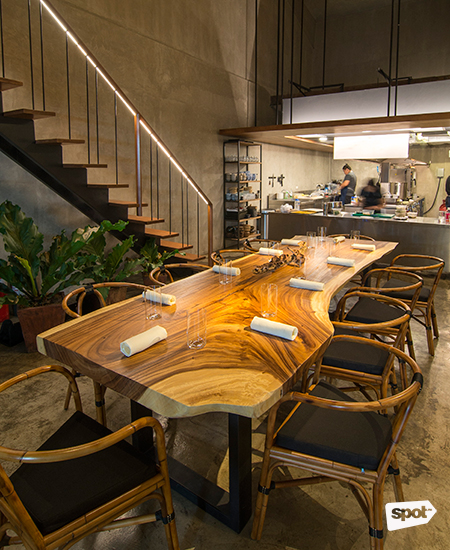 ADVERTISEMENT - CONTINUE READING BELOW
Toyo Eatery
Chef Jordy Navarra's take on Filipino food can be found in a hidden spot along Chino Roces Extension. It's a gorgeous modern space with subtle touches that show off Filipino charm—including a large, wooden spoon and fork and locally sourced furniture. This out-of-the-box chef admits that his menu isn't exactly the Pinoy food we're accustomed to, but the spirit is definitely there. His style is to make the natural flavors more pronounced—which may or may not be done through traditional means.
Must-tries: Pork BBQ (P380), Grilled Belly and Loin of Bangus with Toyo Eatery Silog (P580)
Toyo Eatery is at Karrivin Plaza, 2316 Chino Roces Extension, Makati City. Read more about Toyo Eatery.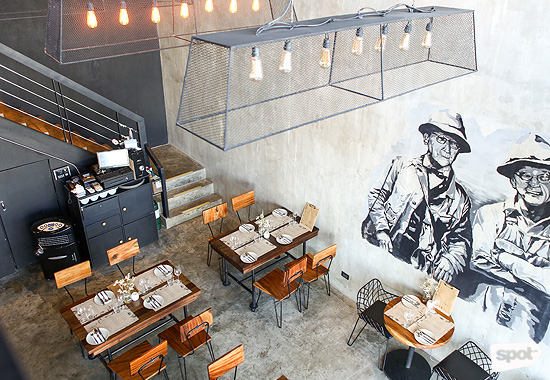 ADVERTISEMENT - CONTINUE READING BELOW
Soil
This farm-to-table concept is another restaurant that freely reworks familiar dishes. It's owned by first-time restaurateur family the Pimentels, with their mom on the business end and the two sons each handling marketing and the kitchen (Chef Lorenzo trained under Michelin-starred chefs). Their play is to explore different flavors—but still stay appealing to the Filipino palate—using locally grown ingredients. 
Must-tries: Pan-Seared Duck with Fresh Lasagna, Foie Gras, Mango, and Pineapples (P450), Bacon Cheesecake (P285)
Soil is at Unit 16, Molito Commercial Complex, Madrigal Avenue corner Alabang-Zapote Road, Alabang, Muntinlupa City. Read more about Soil.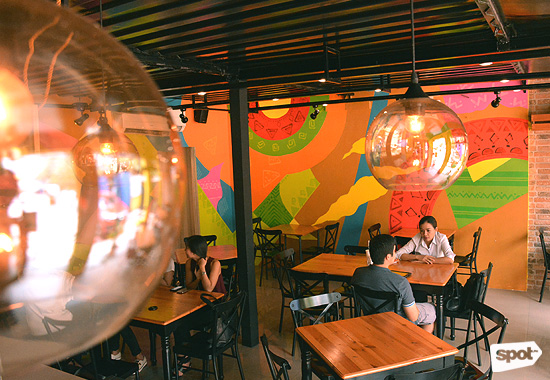 ADVERTISEMENT - CONTINUE READING BELOW
Wagga Wagga Jerk Chicken
This bright yellow building is ironically hidden right in the busiest part of Pasig City. Inside, it's a full explosion of color and flavor. One of the owners is world-renowned street artist Kookoo Ramos whose exquisite murals cover the walls. Meanwhile, Chef Justin David opts for the vibrant profiles of the Caribbean. Right now, you'll find jerk spices on nearly everything, but the young chef promises a deeper foray into Latin flavors. 
Must-tries: Jerk Wings (P125 to P615), Shredded Oxtail Stew (P275)
Wagga Wagga Jerk Chicken is at 88 Meralco Avenue corner Julia Vargas Avenue, Ortigas, Mandaluyong City. Read more about Wagga Wagga Jerk Chicken.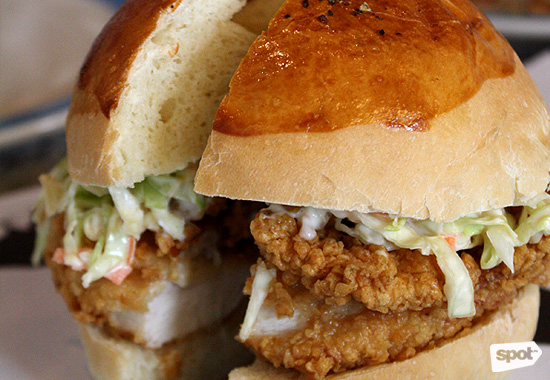 ADVERTISEMENT - CONTINUE READING BELOW
Lucky Chick
The fried chicken in this place will make you feel incredibly lucky that you can still taste delicious things in the world without burning a hole through your bank account. Lucky Chick is pure, pure comfort—from the menu of classic grub to the affordable prices. Chef Francis Asuncion goes for easy-to-love items, like pies, chicken, mac and cheese. He goes to the American South for inspiration, but makes a lot of things in-house—effort we appreciate.
Must-tries: Chicken Skin (P120), Chicken (P138 to P988)
Lucky Chick is at 2/F UP Town Center, Katipunan Avenue, Quezon City. Read more about Lucky Chick.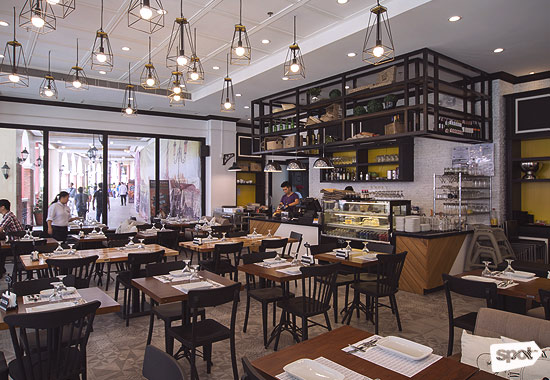 ADVERTISEMENT - CONTINUE READING BELOW
Rice and Dough
Rice and Dough capitalizes on people's love for carbohydrates. The specialty is rice—sushi, particularly—and pizza. If you think the menu is familiar, that's because this restaurant is owned by the same folks behind fusion eatery Torch. Unless you're really craving, leave the Grilled Rib Eye at Torch. What you have to try is the D.I.Y. offerings. Now is the time to create your very own pizza or sushi!
Must-tries: D.I.Y. (P495), Cowabunga (P344.95)
Rice and Dough is at G/F Venice Grand Canal Mall, McKinley Hill, Taguig City. Read more about Rice and Dough.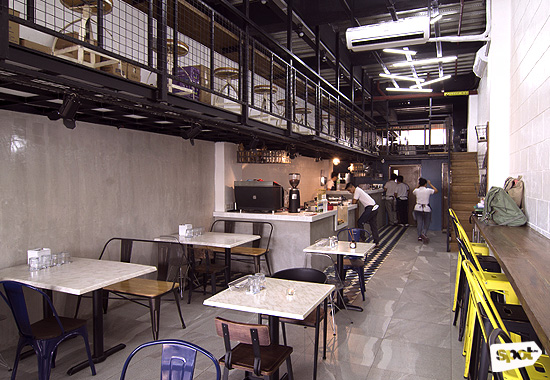 ADVERTISEMENT - CONTINUE READING BELOW
The Lost Bread HQ
Remember that little stall at StrEAT Food Park? Well, it's grown into a second concept—a full-fledged restaurant where the actual lost bread can shine. With a bigger kitchen, they can finally consistently offer signature french toasts or pain perdu, which is "lost bread" translated. This humble milky breakfast gets the sundae upgrade with toppings and more toppings.
Must-tries: Maple Glazed Hotcake (P190), S'mores (P180)
The Lost Bread HQ is at 80 Maginhawa Street, Teachers Village, Quezon City. Read more about The Lost Bread HQ.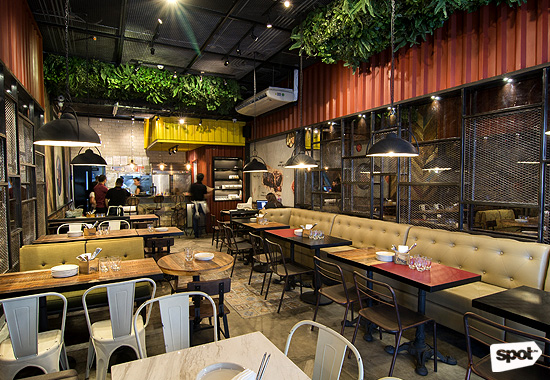 ADVERTISEMENT - CONTINUE READING BELOW
Gringo
Meet the newest Latin restaurant on "The Block." Gringo's main showcase is chicken delicately but intensely seasoned. It's baked then roasted to create a stunning blanket of skin that they should really show off separately. Gringo nails all your Mexican requirements: tacos, burritos, and nachos. These may sound very common, but take a bite and they will blow you away.
Must-tries: Nachos de Amigos (P255), Porky Pork Belly Tacos (P88)
Gringo is at G/F SM North EDSA The Block, Quezon City. Read more about Gringo.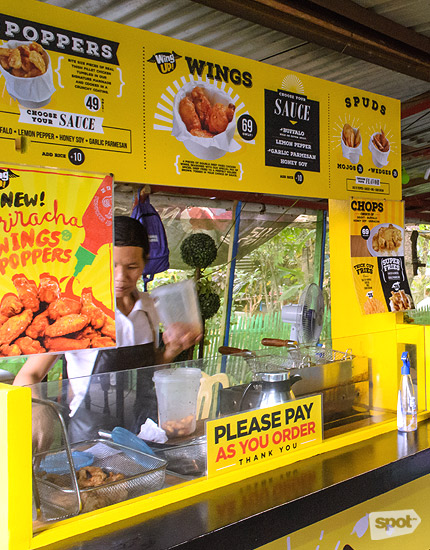 ADVERTISEMENT - CONTINUE READING BELOW
Wing Up
Clearly, Metro Manila loves wings. We just can't get enough of these fleshy, bony, crispy, saucy beauties. This yellow stall inside UP Diliman may not be top of mind—yet—but they certainly made us sit up and take notice. Their double-fried chicken wings are lipsmackingly good. And, with Wing Up's prices, you can certainly indulge. They have a great way with potatoes, too!
Must-tries: Garlic Parmesan Wings (P69), Poppers (P49)
Wing Up is at Laurel Street corner Balagatas Street, UP Diliman, Quezon City. Read more about Wing Up.
Load More Stories