10 Fantastic Fried Food in Manila
Fry day!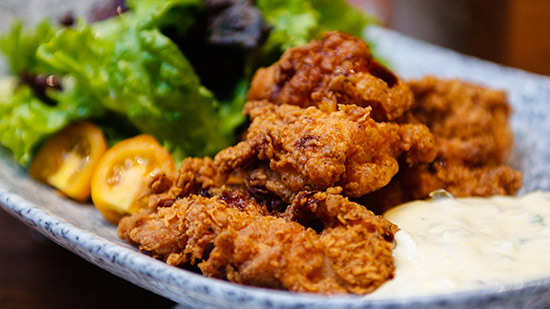 (SPOT.ph) The flak that fried food gets is pretty undeserved. We're not going to make excuses for the reported health risks of eating fried food, but it's not always as bad as some people make it out to be. Plus, it's convenient, easy to do, pretty versatile (you can fry pretty much everything), and so darn comforting. We're not saying that you should load up the deep fryer every day, but you can enjoy it once in a while, too!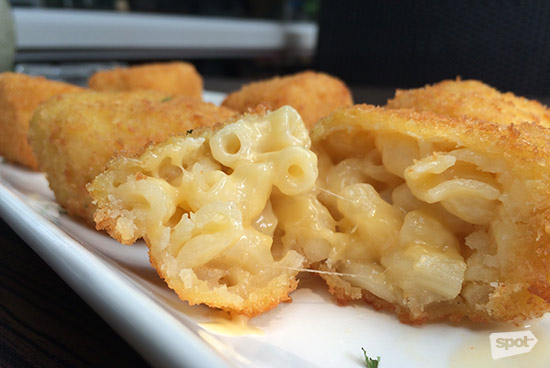 Fried Mac 'n' Cheese (P295) from T.G.I. Friday's
Take little balls of this cheesy comfort, roll them over some fresh bread crumbs, drop them into hot oil, and somehow, macaroni and cheese is interesting again. Mac 'n' cheese is always a reliable meal, but the mushy texture makes it a challenge to finish. The gorgeous brown coat that it's wrapped in gives a necessary crunch that sustains our palate's interest. It's a pretty smart move, if you ask us.
Click here for a list of T.G.I. Friday's branches. T.G.I. Friday's Fried Mac 'n' Cheese is included on SPOT.ph's 10 Amazing Deep-Fried Things You Need to Try.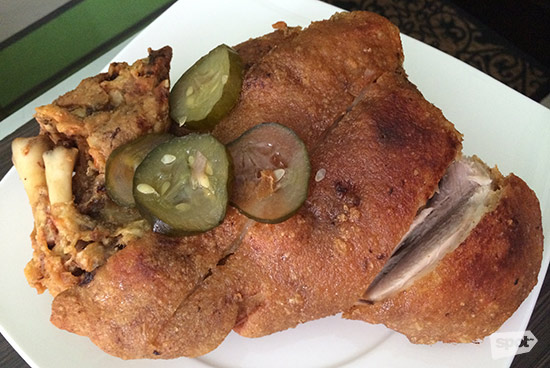 Jamicos Restaurant's Judy Ann Crispy Pata (P500)
Malabon is known for their pancit, but this crispy pata is worth the drive there, too. Sliced pickles on top drench the pata in salty-tart juices, coating tanginess on the skin whose crispness is impressively impervious to it. It reminds us of bagnet, actually. White-meat lovers will enjoy the hefty portions served with two kinds of sauce. (Go for the sweet chili one and turn it into a variation of sweet and sour pork.)
ADVERTISEMENT - CONTINUE READING BELOW
Jamicos Restaurant is at 201 General Luna Street, Concepcion, Malabon City. Jamico's Judy Ann Crispy Pata is ranked No. 5 on SPOT.ph's Top 10 Crispy Pata (2014 Edition).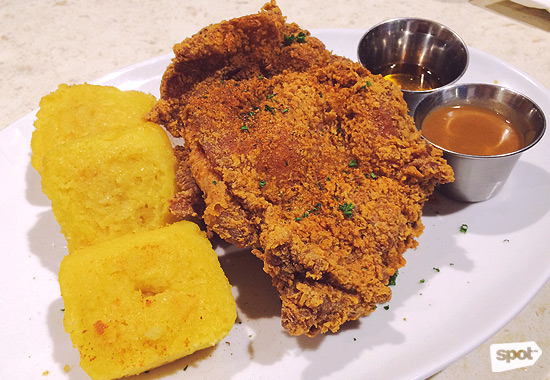 Kettle's Buttermilk Fried Chicken (P519)
The buttermilk fried chicken is synonymous to this restaurant and you'd be hard-pressed to see a table without this signature golden monument at the center. It's enormous, so make sure you share this with at least three other people. The meat is extremely tender, and the skin crackles with every bite. Seasoned with Cajun spices and pepper, and marinated for 24 hours, this fried chicken is chock-full of sharp flavors that will leave you deliriously giddy.
Click here for a list of Kettle branches. Kettle's Buttermilk Fried Chicken is ranked No. 3 on SPOT.ph's Top 10 Fried Chicken (2016 Edition).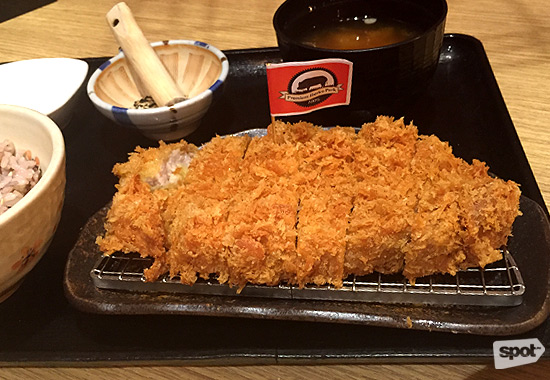 Katsu Sora's Iberico Pork Tonkatsu Set (P655)
Katsu Sora uses top-of-the-line pork, equivalent to Wagyu beef. You'll be spoiled for choice here as you can choose between Iberico, Kurobuta, Shimofuri, or Sakura pork as the star of your meal. Go for the Spanish-bred Iberico and you'll be rewarded with an inch thick of juicy, marbled meat that vanishes in the mouth with barely any effort. It could do with a bit more salt, but the texture and perfect golden crunch more than make up for it.
Katsu Sora has branches at Trinoma, Quezon City; Eastwood Mall, Quezon City; and Promenade, Greenhills Shopping Center, San Juan City. Katsu Sora ranked No. 3 on SPOT.ph's Top 10 Tonkatsu (2015 Edition).
ADVERTISEMENT - CONTINUE READING BELOW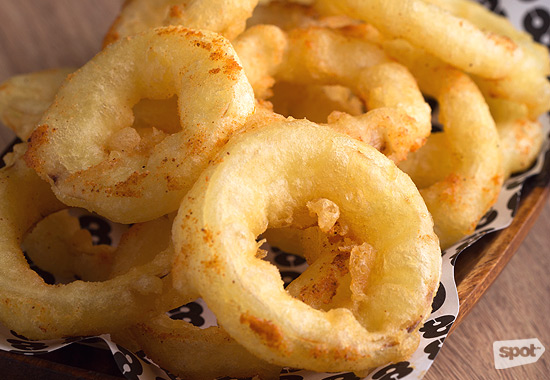 8 Cuts' Oh Rings (P65)
We have to confess: Sometimes, we go to this burger joint just for the onions rings. The batter is thick, but so is the onion. From there, it's all just beautiful symmetry—so much so that its deliciously spiced golden coat refuses to separate from its sweet ring. The Japanese flour and soda water creates this crispy but fluffy batter; there's a bit of heat, a bit of pepper, a bit of everything, really. The touch of barbecue powder gives it just the sparkle it needs to stand out. Mind you, this is no side dish.
Click here for a list of 8 Cuts branches. 8 Cuts' Oh Rings is ranked No. 1 on SPOT.ph's Top 10 Onion Rings (2016 Edition).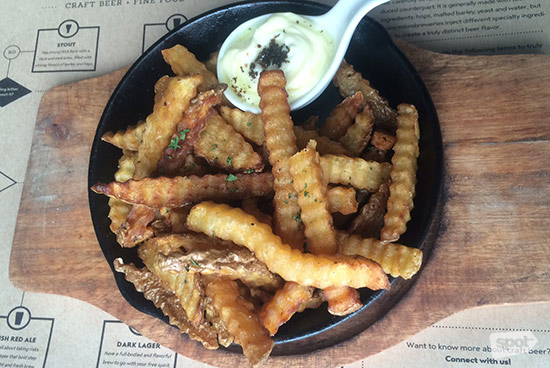 The Perfect Pint's Truffle Fries (P230)
This version gets plus points for presentation, but it takes a while before you discover the truffle flavors in Perfect Pint's fries. The saving grace is in the truffle mayonnaise dip that's paired with golden potato fries tossed in truffle oil. Give the dip a quick mix and you'll find that earthy flavor just waiting to surprise you. What might be lacking in the fries is made up for by the restaurant's interiors and that glass of good quality beer. Pair your fries with a Pivo Praha Classic Pilsner and you're sure to come back another day.
The Perfect Pint is at 2/F Crossroads Building, 32nd Street, Bonifacio Global City (across MC Home Depot). The Perfect Pint's Truffle Fries ranked No. 10 on SPOT.ph's Top 10 Truffle Fries (2014 Edition).
ADVERTISEMENT - CONTINUE READING BELOW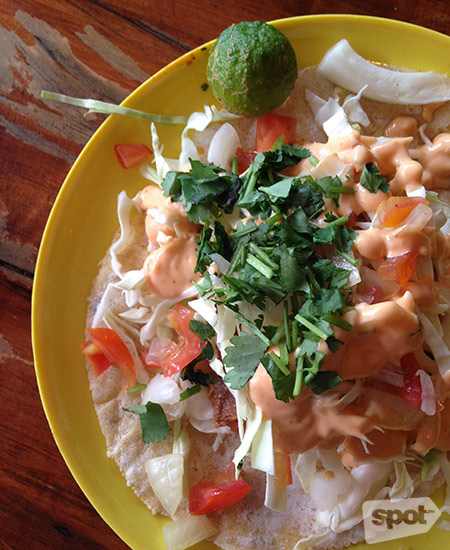 El Chupacabra's Fish Tacos (P120)
When ordering the fish tacos at El Chupacabra, be prepared to wait. The kitchen cooks the tilapia fillet on the fly with practiced perfection: The meaty nuggets of fish are fried crispy, locking in the natural flavors and keeping excess oil at bay. They're anointed with El Chupacabra's special spicy sauce, while ribbons of cabbage, diced tomatoes and onions, as well as a heaping of coriander help bring together a complex smorgasboard of fresh, salty-savory, and briny flavors in every messy bite. If you dream of the perfect fish taco, wake up. This is it.
El Chupacabra is at 5782 Felipe Street corner Polaris Street, Makati City. El Chupacabra's Fish Tacos ranked No. 1 on SPOT.ph's Top 10 Fish Tacos (2014 Edition).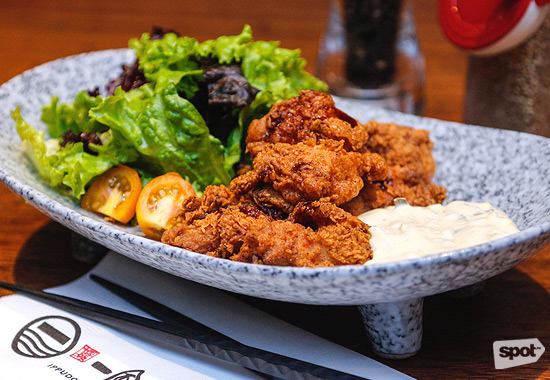 Ippudo's Karaage (P250)
Ippudo's fried chicken is served with a duo of sweet and tartar sauces, but the dish is flavorful on its own. It's just at the right level of salty and savory. Our tip is to squeeze some lemon over the golden, deep-fried chicken to brighten up the flavors.
Ippudo is at 3/F Mega Fashion Hall, SM Megamall, Mandaluyong City. Ippudo's Karaage ranked No. 7 on SPOT.ph's Top 10 Chicken Karaage.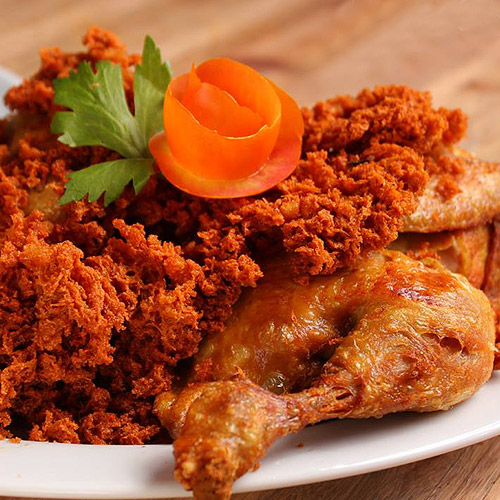 Indonyaki's Ayam Goreng (P130/half, P240/whole)
Charming holes-in-the-wall like authentic Indonesian spot Indonyaki are the ones that usually hit the spot. It has loads of Indonesian dishes to choose from (think satay, nasi goreng, and mie), but it's the Ayam Goreng that will grab attention. This fried chicken dish is topped with crispy kremes (deep-fried rice flour) and has the most tender meat. What elevates it further is the sambal sauce that comes with it. Go for the hottest version, and you'll be (happily) sweating bullets in no time.
ADVERTISEMENT - CONTINUE READING BELOW
Indonyaki is at 54 Maginhawa Street, Quezon City. Indonyaki is included on SPOT.ph's 10 Must-Try Super Spicy Dishes in Manila.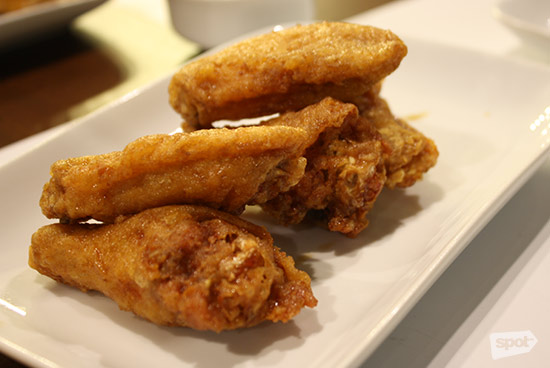 Original Series (P149/five pieces) from Kyochon
Their Red Series is a must-try, but if you're chickening out (pun intended) because the bright red hue is from Korea's hottest chilies, the Original Series is your best bet. Double-fried to get that golden crisp, these give pieces will leave you wanting more. It's also wonderfully buttery.
Kyochon has branches at UG/F SM Megamall Building B, Mandaluyong City; and Theater Mall, Greenhills, San Juan City. Kyochon's Original Series ranked No. 7 on SPOT.ph's Top 10 Spicy Wings (2015 Edition).
Load More Stories