10 Best Things We Ate This April
Noteworthy dishes in this food-filled month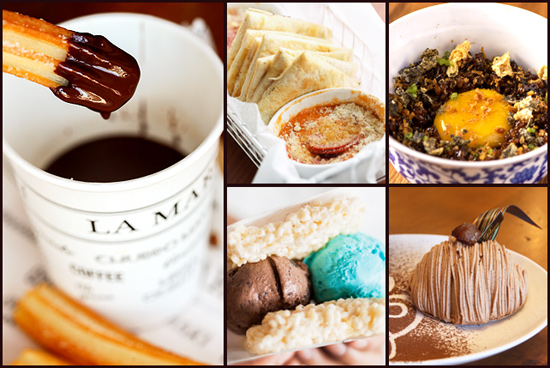 (SPOT.ph) If you didn't already know, here at SPOT.ph, we love food. You need it to live, but we find that there are some dishes that go well past the virtue of necessity. While others content themselves with a deep fryer and the usual salt and pepper, there are some who make—or at least try to make—an art out of it, with delicious displays and even yummier flavors. We believe those that go above and beyond their duty deserve necessary recognition. So here are our top picks among the dishes we ate throughout April.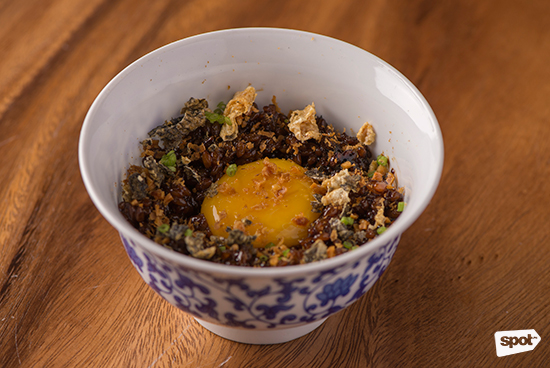 Toyo Eatery's Silog
By default, this bowl of rice comes with the most flavorful milkfish, but you can order it on its own, too. Either is a wonderful experience. This modern take on a silog really expresses what Chef Jordy Navarra is trying to do. It's not something that would come from your home kitchen, but the flavor ends up nostalgic anyway. It reminds us of those days of dousing rice in soy sauce—but infinitely tastier, more thoughtfully crafted, and just better.
ADVERTISEMENT - CONTINUE READING BELOW
Toyo Eatery is at Karrivin Plaza, 2316 Chino Roces Extension, Makati City. Read more about Toyo Eatery.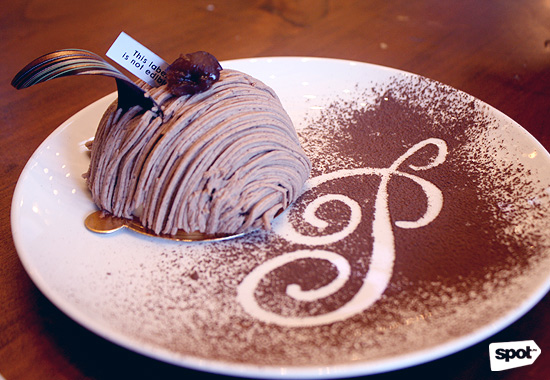 CONTINUE READING BELOW
Recommended Videos
Mango Montblanc at Passion by Gerard Dubois
This beautiful confection is a technical masterpiece. A dome of chestnut puree covers another dome of vanilla cream. Inside, our own local mangoes steal the spotlight. It's just at the right level of sweet to be truly sinful.
Passion by Gerard Dubois is at C2 NetPark, 5th Avenue, E-Square Crescent Park West, Bonifacio Global City. Read more about Passion by Gerard Dubois.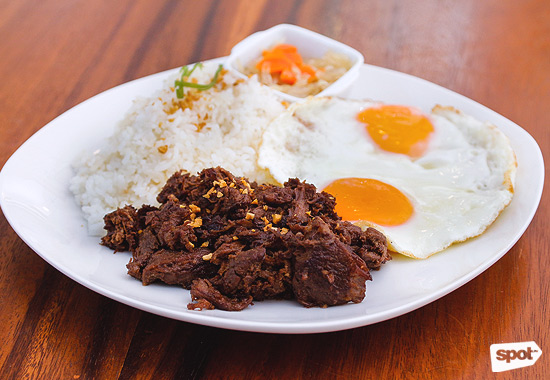 ADVERTISEMENT - CONTINUE READING BELOW
Toast Manila's Tapsilog
This unasumming all-white restaurant is proof that there can be happy accidents. It was supposed to be an entirely different eatery till life happened and owner Riz Villanueva went for a breakfast theme. One of the products of this delicious change of plans is the tapsilog, which is tradition at its best. It's everything you look for (and more) in your cured breakfast meat. It's savory, sweet, tart all the once, with the creamy yolk painting some succulence. Who needs vinegar?
Toast Manila is at 135 Hoover Street corner Argonne Street, Barangay Addition Hills, Mnadaluyong City. Read more about Toast Manila.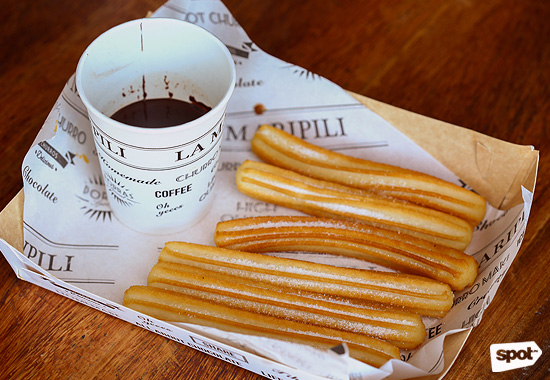 La Maripili's Classic Churros
This Southern gem has an entire catalogue of churros, but nothing beats a simple, beautifully fried classic. La Maripili executes this Spanish treat perfectly, and you can best appreciate it plain with some chocolate on the side.
ADVERTISEMENT - CONTINUE READING BELOW
La Maripili is at Alabang Town Center Corporate Center, Alabang, Muntinlupa City. Read more about La Maripili.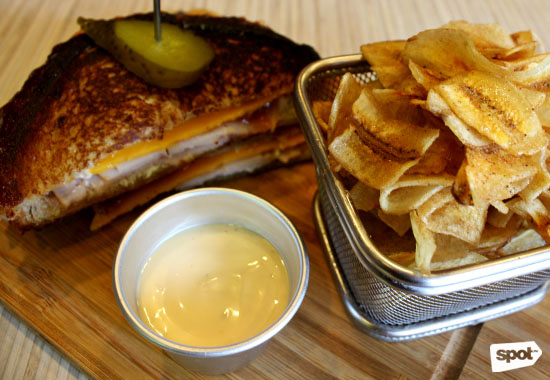 Empingao!'s Elena Ruz
This Latin-American restaurant is just a week old, but we can already predict some of its bestsellers. The Cubano will most likely overshadow the Elena Ruz, but give the latter a chance. Thin brioche slices sandwich cream cheese, turkey ham, and strawberry jam to create a complex blend of flavors in every big mouthful. We like the very subtle texture on the bread, which develops a nice, delicate contrast to the filling.
Empingao! is at P. Burgos Street corner San Lucas Street, Barangay Poblacion, Makati City. Read more about Empingao!.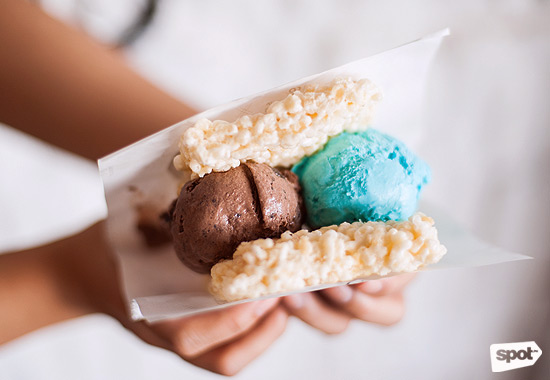 ADVERTISEMENT - CONTINUE READING BELOW
Westwood's Cereal Sandwich Ice Cream
As if their ice creams aren't stellar enough, Westwood takes their cool treats to a whole new level by sandwiching them in between cereal discs. Whichever flavor you get guarantees you a creamy and velvety thrill every time, but it's that resounding crunch that makes it stand out even more. Be prepared though. This meal can be messy.
Westwood is at 80 Maginhawa Street, Teachers Village, Quezon City. Read more about Westwood.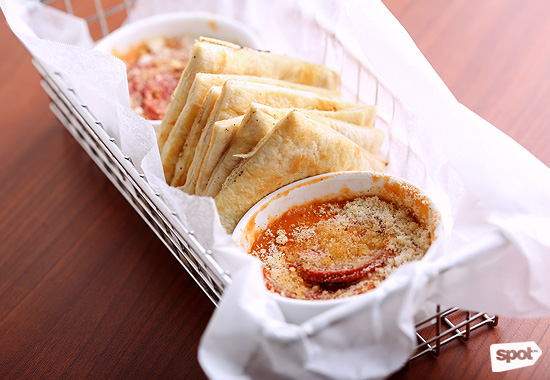 Crazy Chick's Baked Pepperoni Dip
Call us crazy for not going for the wings, but this underrated item has us totes obsessed. You can think about it as a deconstructed pizza where you can scoop up as much of the "toppings" as you want. Of course, in this dish, it's called a dip, but trust us. Pizza in any form is just as satisfying.
Crazy Chick is at 15 Presidents Avenue, BF Homes, Parañaque City. Read more about Crazy Chick.
ADVERTISEMENT - CONTINUE READING BELOW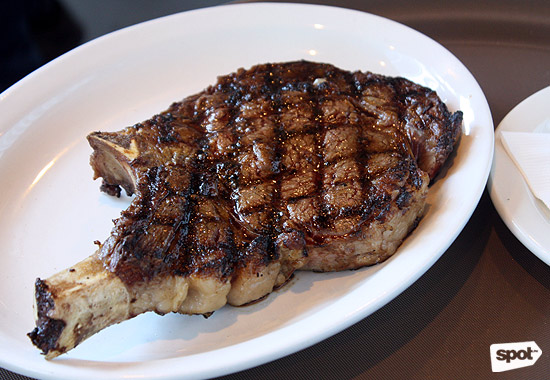 Texas Roadhouse's Rib Eye
Meat lovers will tell you that any cut with the bone in flaunts a brighter flavor. This is exactly what you'll find with Texas Roadhouse's Rib Eye. The steaks are imported from the U.S.—chilled, never frozen—aged at least 21 days, dressed in show-stopping marbling, and carefully hand-cut to ensure that every slab gets an equal amount of goodness. This is the formula to create soft, succulent steaks that are worth coming back for over and over again.
Texas Roadhouse is at Uptown Place Mall, Uptown Bonifacio. Read more about Texas Roadhouse.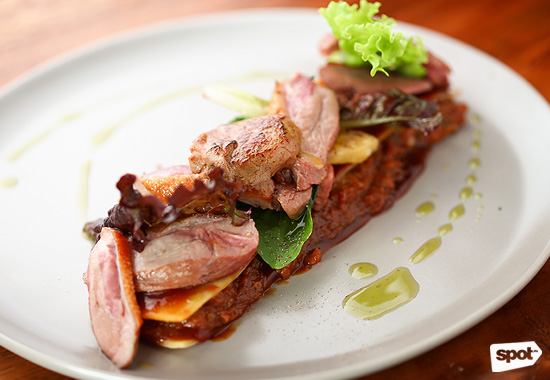 ADVERTISEMENT - CONTINUE READING BELOW
Soil's Pan-Seared Duck with Fresh Lasagna
Well, this obviously isn't your hash house lasagna. This picturesque dish features luxurious flavors from the beautiful pinkish duck complemented by slices of foie gras. Make sure to grab every element of the dish with every forkful. It's the only way to appreciate Chef Lorenzo Pimentel's thought process when he put together those ingredients.
Soil is at Molito Commercial Complex, Madrigal Avenue corner Alabang-Zapote Road, Alabang, Muntinlupa City. Read more about Soil.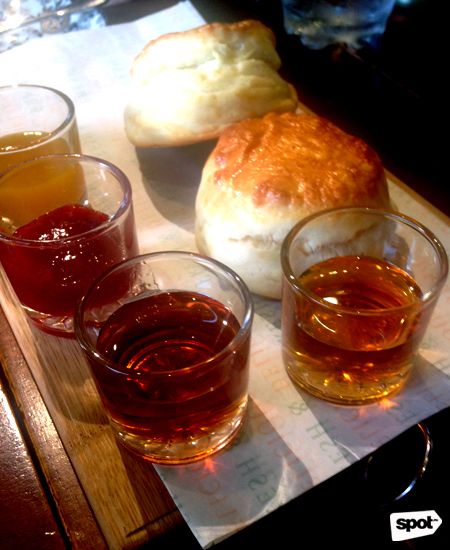 Kapeng Mainit's Buttermilk Biscuits
How most Filipinos understand biscuits isn't quite what Chef Bryan Francisco makes. They're not thin, crispy, and golden. His biscuits are thick, flaky, dense, and buttery with a golden top from its session in the oven. These babies are not meant to tide you over; rather, they're satisfying on their own, especially when they're fresh and slathered with homemade jams.
Kapeng Mainit is at Tropical Avenue, BF International Village, Las Piñas City. Read more about Kapeng Mainit.
ADVERTISEMENT - CONTINUE READING BELOW
Share this story with your friends!
---
Help us make Spot.ph better!
Take the short survey
Load More Stories