This Week's Best Food Photos by SPOT.ph Readers
We're loving the snapshots we're seeing from your #SpotMyFood posts!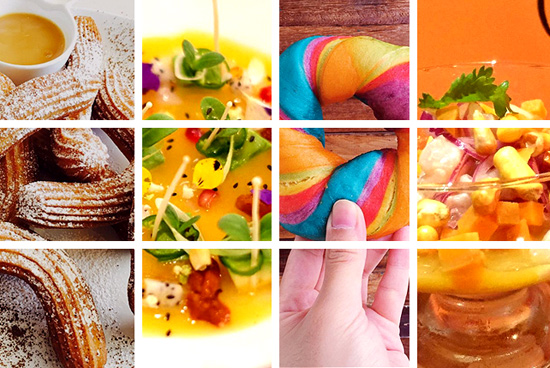 (SPOT.ph) We asked our readers to share with us their food discoveries over social media and what we saw was good! Scrumptious might be a better term, in fact. In this week's round-up: a dream of a dessert, gooey sandwiches, the most fun bagel ever, and more! Don't forget to hashtag #SpotMyFood to share your exciting yummy finds.
ADVERTISEMENT - CONTINUE READING BELOW
We could just scoop up that dripping cheese!
More refreshing than a sundae, don't you think?
This one is just waiting to be photographed.
Where's the rice?
This is one wild cake.
This is actually leche flan.
This just made our inner child squeal.
Custom Korean soft-serve, please!
This is like a high-end version of rainbow bread.
Wayward churros.
Recommended Videos
Load More Stories