10 Homegrown Japanese Restaurants You Need to Check Out
Beyond Little Tokyo, that is.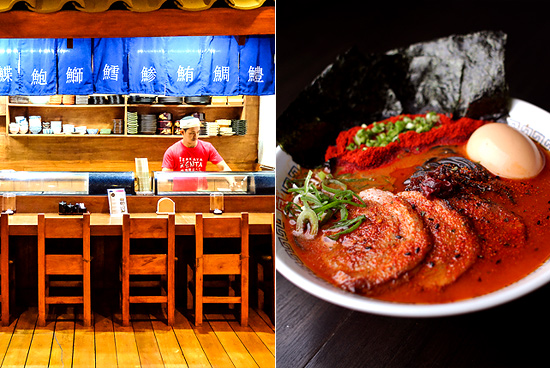 (SPOT.ph) "I'm sick of Japanese food," said no one ever. Filipinos love Japanese food like it's a second cuisine. It must be the rice, the rolls, the ramen—the fact that it's similar enough to Pinoy fare to be comforting yet different enough to be an adventure. For us, it's the versatility. Japanese food can be light and heavy, fancy and casual. Many Japanese brands have recently launched in the Philippines, but locals aren't slacking off. Our very own restaurateurs have successfully replicated Japan's vivid gastronomic culture, and we're ticking down some of the best.
We know you have favorites, like Little Tokyo, Tsukiji, and Sugi, so we're picking the ones you might not have tried just yet. Hotel-run restaurants are not included. 
Also read: 
10 Must-Try Japanese Dishes around Manila
10 New Must-Try Restaurants From Japan
Top 10 Underrated Sushi Places in Manila 
Shinsen  
There's more to Pasig's dining scene than Kapitolyo, and Shinsen is a pretty compelling argument. This modest restaurant channel's Tokyo's famous Tsukiji Market and it certainly goes out of its way to offer only the freshest and best ingredients. Shinsen, after all, means "fresh" in Japanese. The menu is expansive, a checklist of every Japanese craving you could ever have, and many of the items are made from scratch. Their chefs trained extensively under Japanese chefs to ensure the closest Japanese food experience you could ever have outside Japan. 
ADVERTISEMENT - CONTINUE READING BELOW
Must-tries: Salmon Sashimi (P338), Gyoza (P158)
Shinsen is at 202 Hampton Gardens Arcade, 100 C. Raymundo Street, Maybunga, Pasig City. Read more about Shinsen.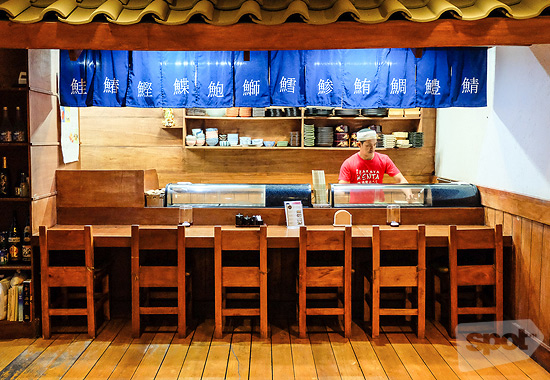 CONTINUE READING BELOW
Recommended Videos
Izakaya Kenta 
This Manila hideaway served up tasty Japanese food in the '90s, but it reopened only in 2013. The diverse menu has items like Horse Sashimi, but you'll have a pretty pleasant time even when you go for the more basic options. The spacious restaurant is divided into casual dining tables and private function rooms. There's a sushi bar perfect for those who want a little action pre-meal (the view will whet your appetite) and a wall of sake for those who want to end with a tipple. 
Must-tries: Nigiri Moriawase Jou (P550), Unajo (P850)
Izakaya Kenta is at Bayview Mansion, 1781 Adriatico Street, Malate, Manila. Read more about Izakaya Kenta.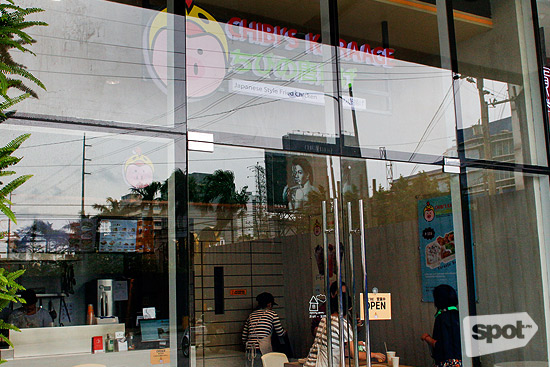 ADVERTISEMENT - CONTINUE READING BELOW
Chibi's Karaage 
We're not putting our noses in the air, because this Japanese fast-food joint is a winner. In fact, it's our No. 1 Chicken Karaage. This SM Light restaurant is actually an offshoot of southern gem, Chibi's Kitchen whose fried chicken was such a runaway hit, it spawned its own franchise. Owner Dempsey Uy goes for quick and easy goodies. He offers fried chicken in different delicious flavors as well as convenient bento boxes. 
Must-tries: Original Spice Karaage (P120), Karaage Bento (P155)
Chibi's Karaage is at SM Light, EDSA, Mandaluyong City. Read more about Chibi's Karaage.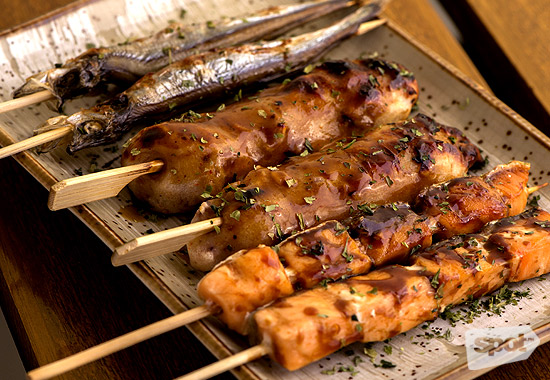 Tori Tori Kushiyaki Snackbar
This hole-in-the-wall has been so successful, it recently expanded its space so we're not even sure if it qualifies as a hole-in-the-wall anymore. Tori Tori's play is Japanese street-style dining, but there's definitely emphasis on quality. Owner Derrick Co serves fresh-off-the-grill Japanese skewers that are exactly what you'd find in Japan. His trick? Being extremely hands on, especially when it comes to picking only the best meats. This careful exercise has yielded him naturally flavorful and tender kushiyaki delights. 
ADVERTISEMENT - CONTINUE READING BELOW
Must-tries: Angus Tenders (P75), Japanese Wagyu (P125)
Tori Tori Kushiyaki Snackbar is at 197 Wilson Street, San Juan City. Read more about Tori Tori Kushiyaki Snackbar.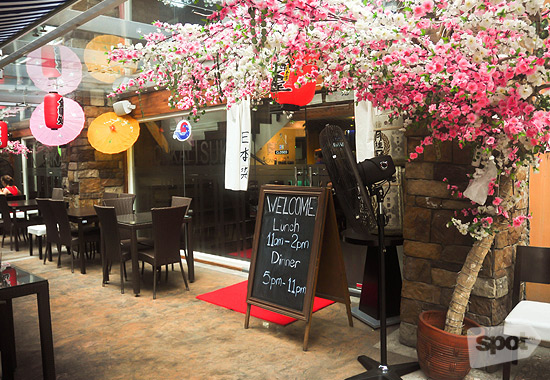 Nihonkai Tsukiji
If you love Nihonbashi Tei (and who doesn't?), then you'll love its sister restaurant along McKinley. Compared to the hustle and bustle of the 'round-the-clock Japanese favorite, Nihonkai Tsukiji opts for a calmer, less hurried pace. It may be following the lead of cool and collected head chef Mitsuishi Akira. Though the menu is diverse, it's also tightly curated (case in point: there is only one ramen option on the menu), allowing the kitchen to apply more focus. 
Must-tries: Tempura Moriawase (P380), Makunoichi Set (P400)
Nihonkai Tsukiji is at Tuscany Estates, McKinley Hill, Taguig City. Read more about Nihonkai Tsukiji.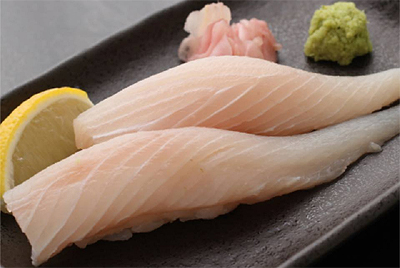 ADVERTISEMENT - CONTINUE READING BELOW
Ogetsu Hime
You can count on Ogetsu Hime to serve only the freshest seafood, which is very important in Japanese cuisine. The owner is fisherman Vicvic Villavicencio (also behind legendary chain, Saisaki) and it's here where he, his son, and their long-standing chef Isao Takada collaborated to marry traditional and modern Japanese specialties. This restaurant offers nearly everything you look for in Japanese cuisine—except ramen, which you can find in a specialty shop next door. There's a sushi bar, teppanyaki stations, and sukiyaki booths. On top of that, Ogetsu Hime is famous for their half-priced deals, which they offer often. 
Must-tries: Rainbow Batera (P240), Rib-Eye Sukiyaki (P450 to P950)
Ogetsu Hime is at 5/F Sky Park, SM Aura Premier, Bonifacio Global City. Read more about Ogetsu Hime.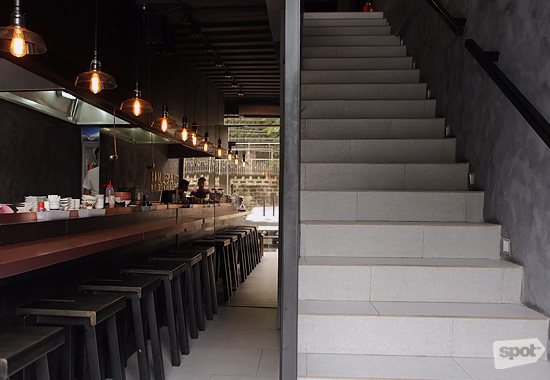 Oyasumi Ramen
This unassuming ramen shop goes for edgier Japanese. It's on a quieter side of P. Guevarra Street, right next to a scuba diving school. It flaunts a concrete, gray, and black color scheme, and a bare wall projects manga shows. Oyasumi is owned by second-generation restaurateurs (the family is behind Mann Hann), and one of them even stayed in Yokohama for months to study their ramen style. The techniques definitely stay true to tradition, but these young innovators like to play. They even have a La Paz Batchoy Ramen! No broth goes to waste either. For a small fee, you can ask the kitchen to use your leftover soup for risotto.
ADVERTISEMENT - CONTINUE READING BELOW
Must-tries: Black Pepper (P370), Iekei (P350)
Oyasumi Ramen is at 308 P. Guevarra Street corner Sea View Street, Little Baguio, San Juan City. Read more about Oyasumi Ramen.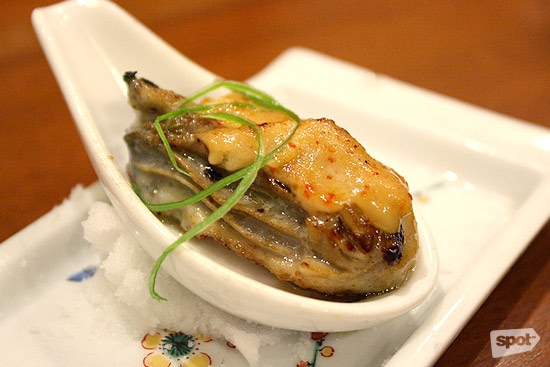 Marufuku
Marufuku is Pasig's open secret. It's right in the thick of Ortigas yet it is quite difficult to find, which makes a meal here all the more rewarding. Our tip when you decide to drop by this Japanese haven? Don't come on an empty stomach. Marufuku's many menus are a confusing labyrinth of Japanese favorites, and it is easy to over-order. Don't worry, everything that comes out of the kitchen is delicious and satisfying. When the choices get too overwhelming, opt for the set menus and the rolls.
Must-tries: Nikomi (P280), Maguro and Salmon Tataki (P450), Hokkaido Soup (P600)
Marufuku is at Crescent Building, 29 San Miguel Avenue, Pasig City. Read more about Marufuku.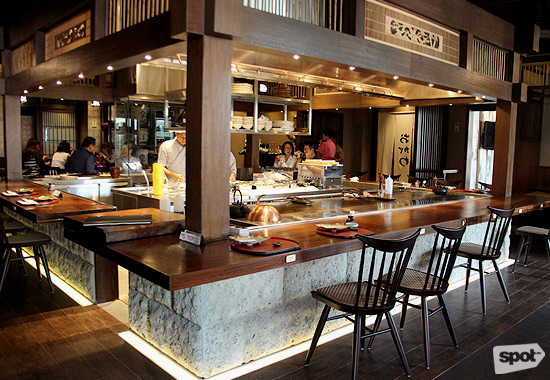 ADVERTISEMENT - CONTINUE READING BELOW
Ogawa
This may be the most exquisite Japanese restaurant in Manila—outside a hotel, that is. Ogawa is named after seasoned Japanese chef Kiyoshi Ogawa and it also means "river" in Japanese. To get to this restaurant, you have to cross a little river and find yourself facing a hundred-year-old door that was imported to serve as a beautiful pathway. It's slightly poetic. The restaurant will transport you to old Japan. Chef Kiyoshi doesn't scrimp on his ingredients and he serves straight-up, authentic Japanese cuisine. The menu isn't easy on the wallet, but definitely worth it. 
Must-tries: Sashimi Mori (P770), Gindara (P750)
Ogawa is at The Fort Strip, Bonifacio Global City. Read more about Ogawa.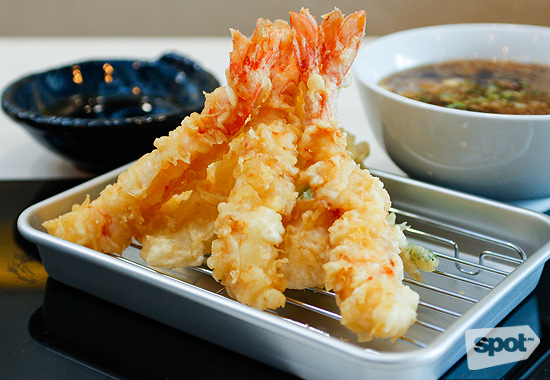 Asakusa 
Asakusa is named after a district in Tokyo that specializes in your favorite fried treat. Pasig's little taste of Asakusa is owned by Celline Bautista, her husband Jacob, and their friend Rolf Madrid. The trio found an affordable mom-and-pop shop in Tokyo and asked the owners to teach them how to cook tempura properly. Because of the short length of time, however, they had to improvise by using a machine that could cop the technique within a certain time frame and at a stable temperature. The results are consistently crunchy, tasty things we just can't stop eating.
ADVERTISEMENT - CONTINUE READING BELOW
Must-tries: Emperor Set (P498), Chawan Mushi (P68)
Asakusa is at The Grove by Rockwell, C5, Pasig City. Read more about Asakusa. 
Share this story with your friends!
---
Help us make Spot.ph better!
Take the short survey
Load More Stories