Locavore Burgos Circle's menu is all kinds of wonderful
Here's your sneak peek at this soon-to-open branch.
Locavore
Forbes Town Center, Open Garden, Burgos Circle, Taguig City
Opening soon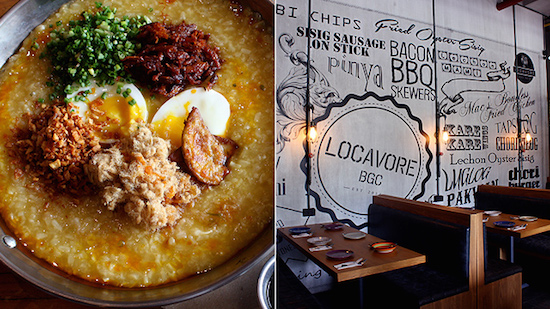 (SPOT.ph) Tin and Ric Matic, Chef Mikel Zaguirre, and the rest of the gang behind Locavore are trying to kill us—with food, with laughter, with kindness—we can't be too sure anymore. The second branch of their modern Filipino restaurant is set to open in May at Forbes Town Center, and they have an entire library of new items, including a much anticipated breakfast menu.
If you've been acquainted with the Locavore on Brixton, then you know by now that this isn't your standard Filipino fare. Chef Kel is all about producing assertive flavor, merging different influences to develop a one-of-a-kind but still familiar interpretation of Filipino food.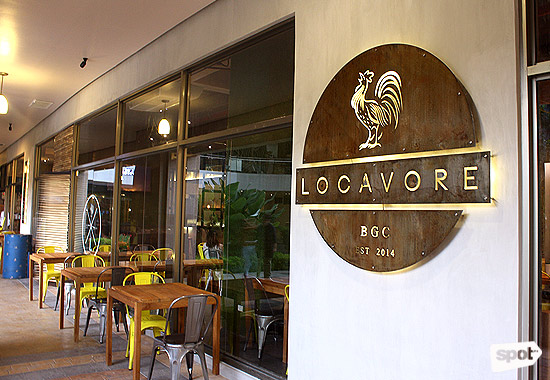 ADVERTISEMENT - CONTINUE READING BELOW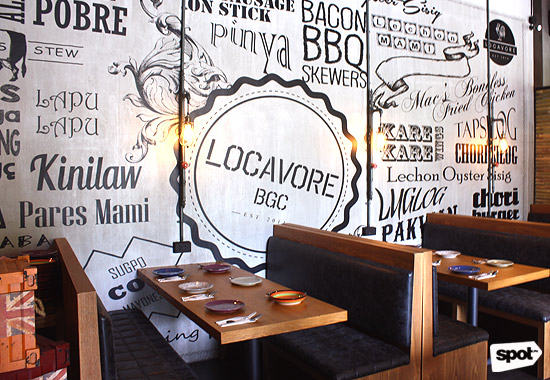 CONTINUE READING BELOW
Recommended Videos
A little more street style this time around...
Breakfast at Locavore is a marriage of the simple and sophisticated, a comfort yet a challenge. There's the Duck Lugaw with Foie Gras—a dream of a dish where slices of the fatty French delicacy mingle with pork floss, garlic, crispy duck flakes, and chives. There's the extremely rewarding Champorado ni Speedy that's rich and deep thanks to the tsokolate base. Three kinds of milk compound the flavors further, and the large bowl is a fun and tasty confirmation that there's no better way to start the day than with chocolate.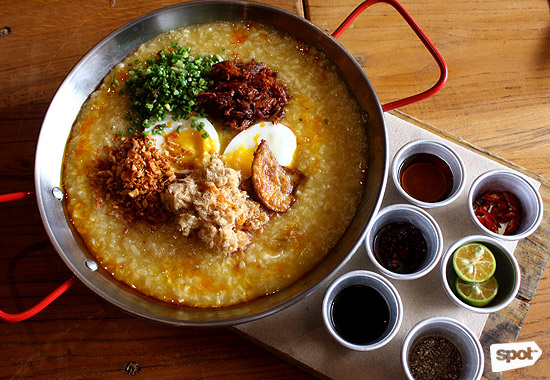 ADVERTISEMENT - CONTINUE READING BELOW
Duck Lugaw with Foie Gras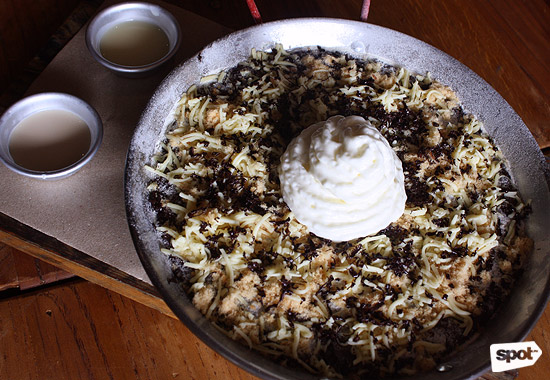 Champorado ni Speedy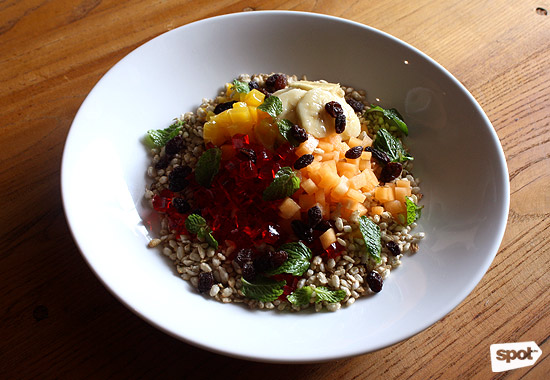 Pinipig Cereal with Ube Milk
For a lighter start, Locavore also has Pinipig Cereal with Ube Milk. It's delightful, something both children and adults will marvel at—both in terms of looks and flavor. For this smashing hit, Chef Kel makes us happy by putting together everything we love with cereal and halo-halo. The flavored milk reminds us of the "halo-halo" liquid that's leftover once you've scooped out all the toppings.
ADVERTISEMENT - CONTINUE READING BELOW
Then comes Locavore's version of -silogs. The Inabangsilog is essentially your reliable bangus with egg and rice, but with an extra layer of smoky flavor from the grill. The beef in the Crispy Corned Beef are presented as large cubes, which allow you to taste the meatiness of the dish. But it's the Grilled Corned Bistek that has us smitten. This dish takes its cue from Japan's omurice: fluffy scrambled eggs blanket a bed of garlic rice, and on top, thin cuts of pork belly that have been kissed by the grill to paint on enough smokiness and crunchiness. It's served with kewpie, which is needless because the beef is already flavorful and moist on its own. It might be hard to go back to regular omelettes after this.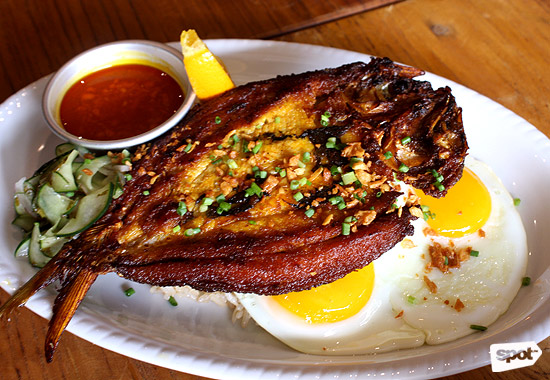 Inabangsilog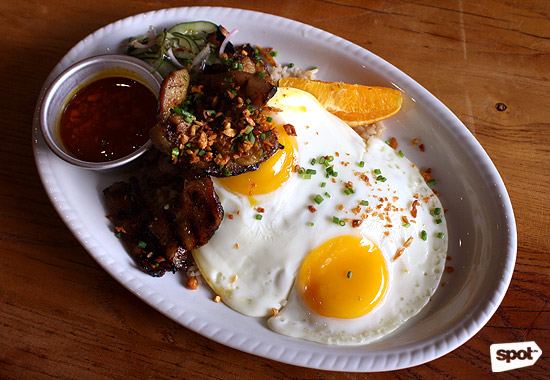 ADVERTISEMENT - CONTINUE READING BELOW
Tocinolog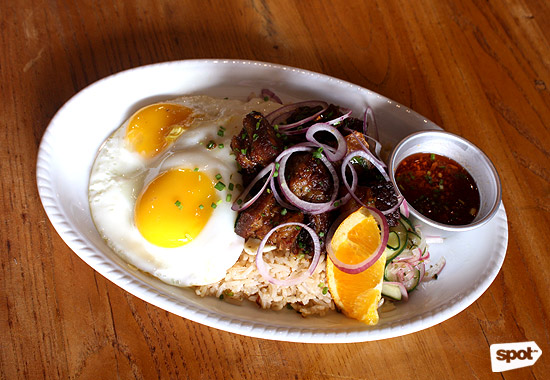 Crispy Corned Beef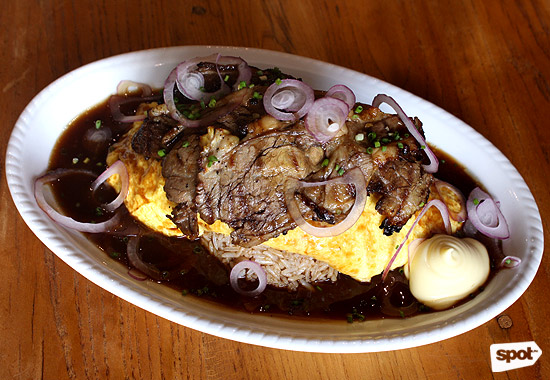 Grilled Corned Bistek
The range of tortas, on the other hand, are reminiscent of chawanmushi, which are bowls of savory egg custard that are popular side dishes in Japan. Three mushrooms compose the truffle-heavy Tortang Kabute to create a light but satisfying profile. In the Tortang Poqui Poqui, Locavore manages to pull out some serious flavor from the classic eggplant and tomato dish. Poqui poqui is traditionally made with eggs, eggplant, and tomatoes, so converting it into this creamy concoction feels like a long overdue decision.
ADVERTISEMENT - CONTINUE READING BELOW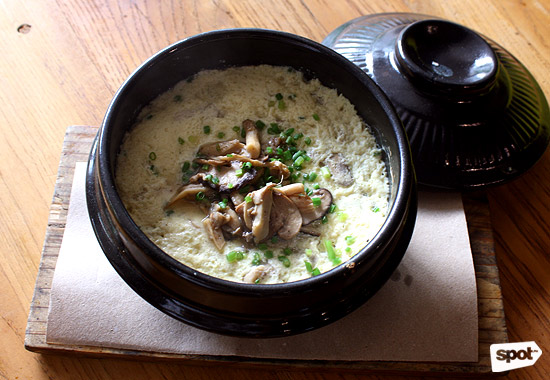 Tortang Kabute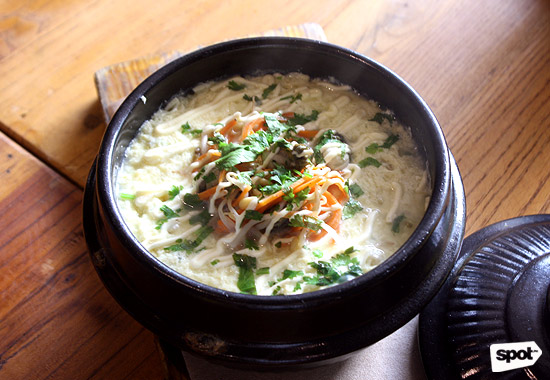 Tortang Poqui Poqui
The Tortang Alimango with Shrimp Roe, however, might be tough competition. This strong number flaunts the flavor of seafood through and through. The taste of crab alone is impressive enough, but the shrimp eggs, tiny as they are, definitely amplify the rich goodness of the sea.
ADVERTISEMENT - CONTINUE READING BELOW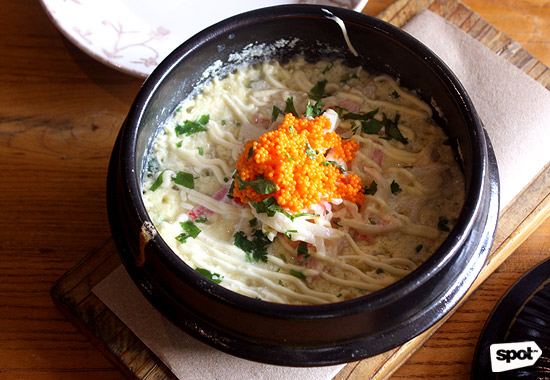 Tortang Alimango with Shrimp Roe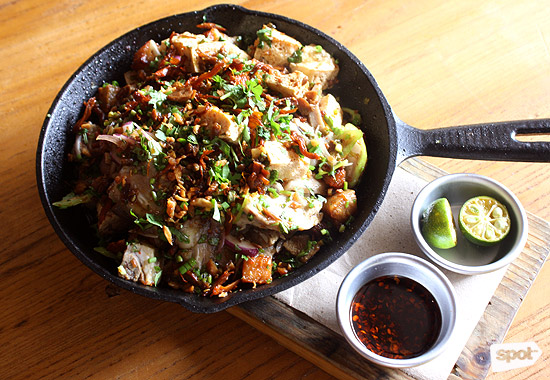 Tokwa't Baboy
Locavore always pushes for a complete gastronomic experience. Take the Tokwa't Baboy. Instead of the usual mix of tofu and ground pork, this beauty comes with crispy duck flakes and chewy pork ear to make each bite gloriously comprehensive. As for the mains, the Green Curry Bicol Express is a revelation. The heat, which you can boost by cracking open the chilies on top, could only be described as refreshing. The shortribs slide right off the bone, and they're cooked to such a perfect texture that the fork-tender meat soaps up the salty-spicy sauce. It's a must with rice.
ADVERTISEMENT - CONTINUE READING BELOW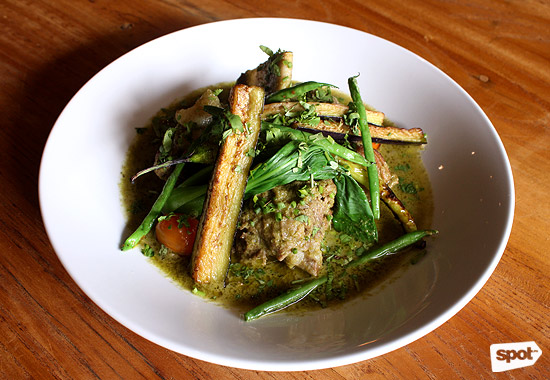 Green Curry Bicol Express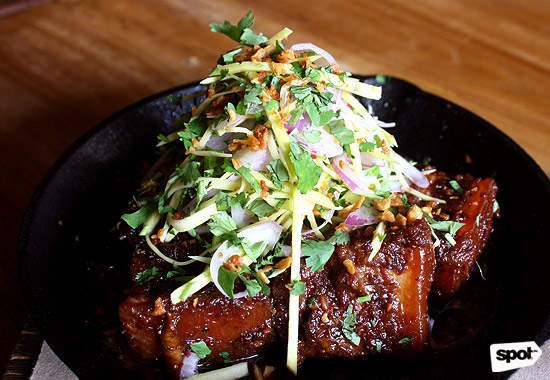 Pork Binagoongan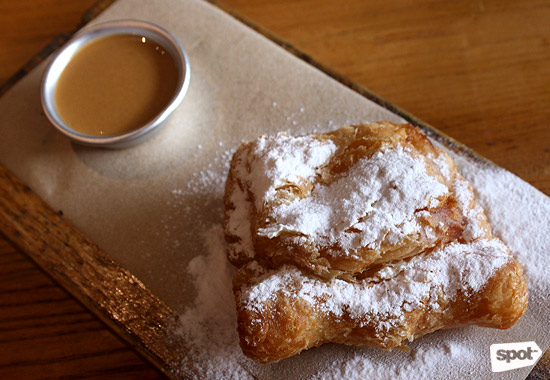 ADVERTISEMENT - CONTINUE READING BELOW
Buko Pie
Some of the desserts are still in the works. Tin tells us about an ongoing kitchen debate between a Calamansi Cream Pie (her version) and Calamansi Meringue Pie (Chef Kel's version). We just have to wait for the store to open to find out which one will win. In the meantime, we have no problems finishing off several servings of their creamy Buko Pie.
*This story will be updated. These dishes are not yet available at the Locavore Brixton branch.
Photos by Criselda Carreon
Read more about Locavore
Share this story with your friends!
---
Help us make Spot.ph better!
Take the short survey
Load More Stories