10 Best Things We Ate This May
Noteworthy dishes in this food-filled month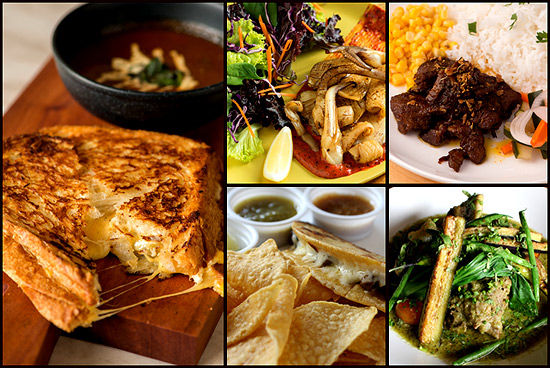 (SPOT.ph) If you didn't already know, here at SPOT.ph, we love food. You need it to live, but we find that there are some dishes that go well past the virtue of necessity. While others content themselves with a deep fryer and the usual salt and pepper, there are some who make—or at least try to make—an art out of it, with delicious displays and even yummier flavors. We believe those that go above and beyond their duty deserve necessary recognition. So here are our top picks among the dishes we ate throughout May.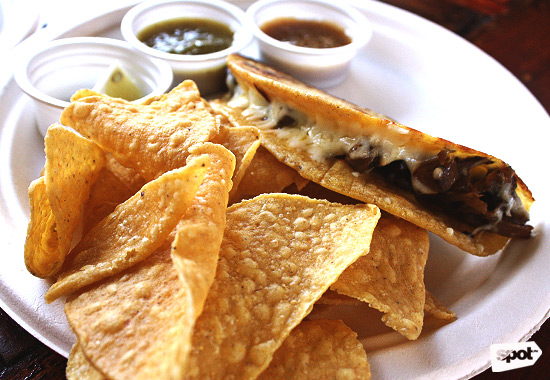 Lo de Alberto's Hongo Quesadilla
There are far too few dishes that make us forget about meat. This quesadilla is part of that elite set. Corn and wheat tortillas made on-site, fresh mushrooms, a lot of butter? It's a simple formula, but one that's done immensely well. Chef Balam Nazar makes the most enticing sauces and his sour cream is definitely the proverbial icing on top of this delightful snack.
ADVERTISEMENT - CONTINUE READING BELOW
Lo de Alberto is at City Golf, Julia Vargas Avenue, Pasig City. Read more about Lo de Alberto.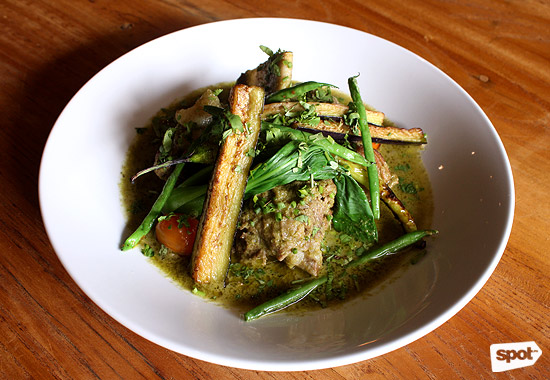 CONTINUE READING BELOW
Recommended Videos
Locavore's Green Curry Bicol Express
It's so difficult to find a word to describe the precise level of heat that Locavore develops for this Bicol Express interpretation. It's a distinctive, prickly type that could almost be described as, well, refreshing. You can play up the spice by breaking the chilies on top, but the dish as is doesn't lack in flavor. The shortribs slide right off the bone and they're tender enough to be extra absorbent to the delicious sauce.
Available only at the soon-to-open Locavore Burgos Circle. Read more about Locavore.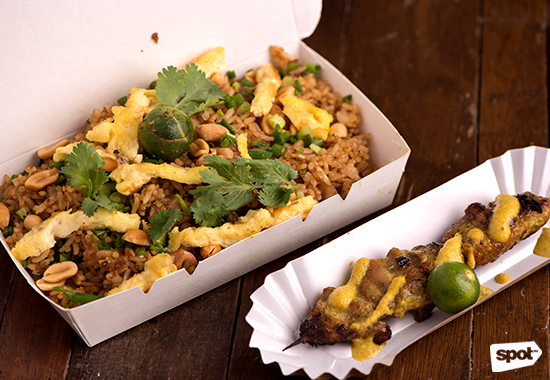 ADVERTISEMENT - CONTINUE READING BELOW
Merkanto's Nasi Goreng
This restaurant-cum-market-cum-food fair is a culinary trip around the world, but man, do they do Southeast Asian well. The fried rice is especially a standout. Chefs Niño Laus and BJ Chiong are generous with the ingredients, making sure that each spoonful is loaded with chicken, shrimp, eggs, and peanuts. We're not sure if this is a clever arrangement for Merkanto though. You won't really need to order anything else afterwards.
Merkanto is at 38 Mayaman Street corner Mahinhin Street, Teachers Village, Quezon City. Read more about Merkanto.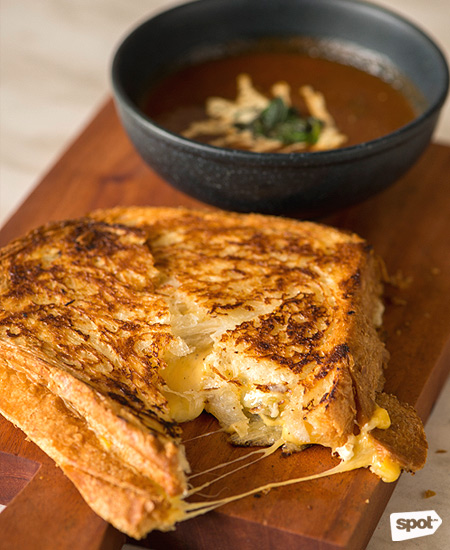 Little Bear Diner's Popper
Gooey, cheesy, rich grilled cheese? Our stomachs are grumbling. The problem with most grilled cheese sandwiches—and we say this as cheese devotees—is that they tend to be overwhelming, which is why some kitchens toss in bacon, sharp-tasting greens, or other breaks in the profile. Little Bear opts for pickled jalapeños, which provide more than enough brightness to create that tasty balance.
ADVERTISEMENT - CONTINUE READING BELOW
Little Bear Diner is at 23 East Capitol Drive, Kapitolyo, Pasig City. Read more about Little Bear Diner.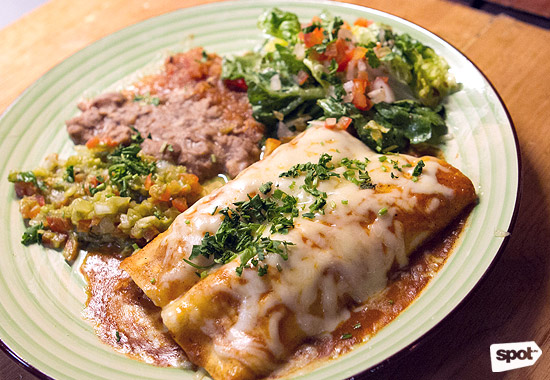 Su Casa's Enchiladas
Enchiladas are pure Mexican comfort. Su Casa owner Richard New stuffs these babies with everything we love: chicken, Mexican veggies, and lots of cheese. He then swathes them in a cheesy tomato sauce. When the flavors start to lean towards cloying, have a bite of salsa or mashed beans, then proceed. Follow this formula and no doubt you can polish off more than a few plates.
Su Casa is at La Huerta Village Center, Multinational Avenue, Multinational Village, Parañaque City. Read more about Su Casa.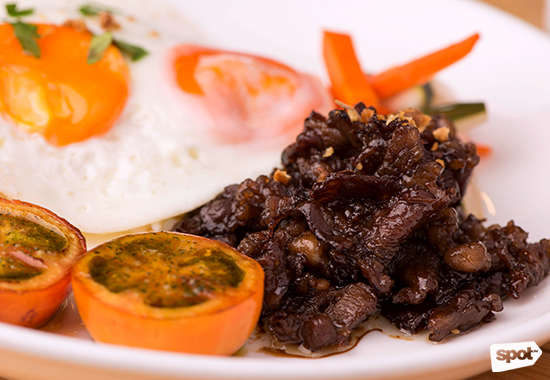 ADVERTISEMENT - CONTINUE READING BELOW
Wowa Kitchen x Cafe's Angus Beef Tapa 
This is how you'd want your tapa at home—soft yet chewy, with the right touch of sweetness and a heavy garlic flavor. It's part tapa, part salpicao. Best of all, this comes with a gorgeous fried egg, with a yolk that will perfectly drip over the rice. Everyone should start their day with this.
Wowa Kitchen x Cafe is at Equator Complex, Bayani Road, Taguig City. Read more about Wowa.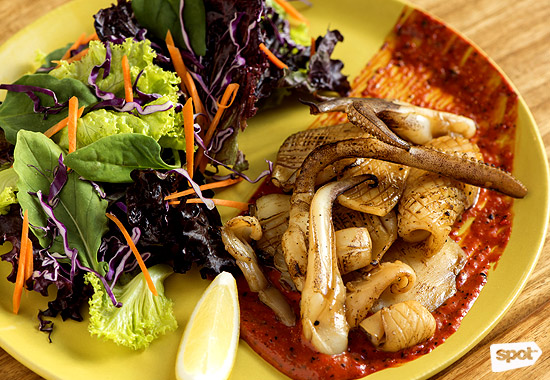 KANDLE Cafe's Spicy Squid Salad
This salad is quite unlike anything you've seen before. First off, the greens are on one side and the squid on another, making the former feel like some sort of siding. Secondly, you're not sure if you're to mix them all together. Still, the flavors are pretty clear and pretty intense. The lettuce is tossed in a piquant patis dressing, while the tender seafood is laid over a Korean gochujang and pickled lemon sauce. This dish will definitely work up your appetite.
ADVERTISEMENT - CONTINUE READING BELOW
KANDLE Cafe is at 113 Mother Ignacia Avenue, South Triangle, Quezon City. Read more about KANDLE.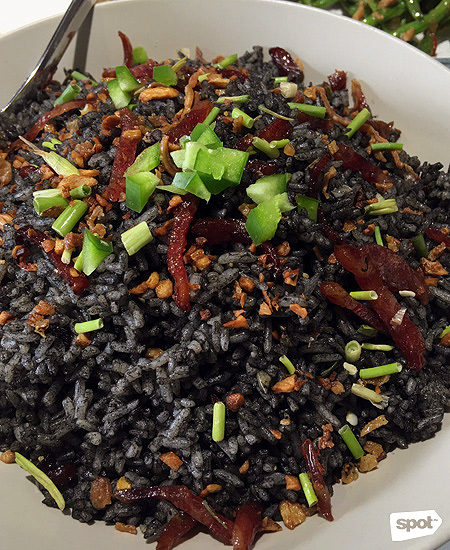 Mama Rosa's Squid Ink Rice
No one does lutong bahay like Ms. Ticks Dula Laurel. We especially love the squid-ink rice. Every grain is coated in that tasty, briny, black sauce, but it impressively doesn't leave an unattractive dark stain on your lips and teeth. Dried squid bolsters the seafood flavor, while fried leeks, garlic, and bell peppers build a better, more comprehensive profile. Chinese chorizo is the parting note, giving each bite a nice, sweet tail end.
Mama Rosa is at 9 East Capitol Drive, Kapitolyo, Pasig City. Read more about Mama Rosa.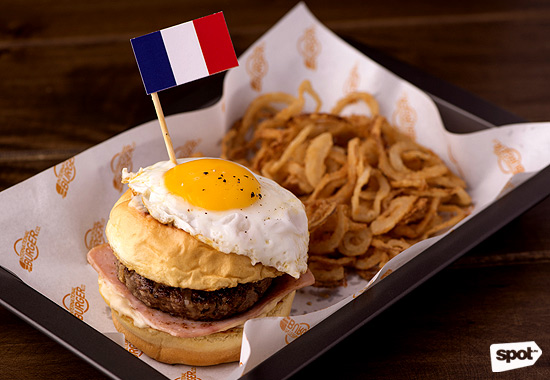 ADVERTISEMENT - CONTINUE READING BELOW
International Burger Co.'s French
We're always up for a good breakfast burger. Out of International Burger Co.'s suite of seven inspired flavors, this breakfast-slash-burger is the fast standout. They use the genius and foolproof combination of Gruyere cheese, gooey béchamel, ham, and sunny-side up egg to embellish their pure beef patty. The marriage of delicate and brawny is one delicious love story.
International Burger Co. is at Unit 6, Citiplace Building, Jose Abad Santos Street, San Juan City. Read more about International Burger Co.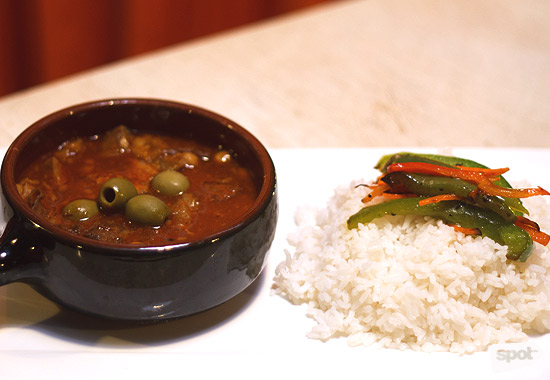 Cazuela's Callos
Anyone who puts their nose in the air over offals won't be able to resist Cazuela's version. Chef Andre Soriano cooks the tripe to this curious tenderness that is very nearly melt-in-your-mouth. The tomato is delightfully sweet and savory, with the flavor of olives coming through well enough. We love how it's so light even when you eat it with rice!
Cazuela is at Sapphire Bloc, Sapphire Road, Ortigas, Pasig City. Read more about Cazuela.
ADVERTISEMENT - CONTINUE READING BELOW
Share this story with your friends!
---
Help us make Spot.ph better!
Take the short survey
Load More Stories