3 Must-Try Cafes and Restaurants in Palawan
The seafood is a must!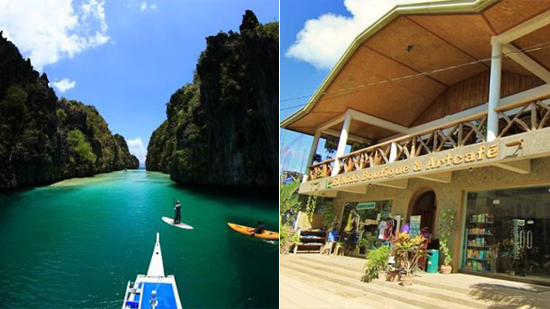 We all know that Palawan is a hot getaway destination. But aside from its pristine islands, you must not forget to try some of their delicious seafood. While there are several options for food depending on where you're going, it's best to know which restaurants are definitely worth checking out. Here are three must-try restaurants in Palawan.
Kalui
369 Rizal Avenue, Puerto Princesa City, Palawan
Price range: At least P400/person
If you love seafood and vegetables, you should definitely drop by Kalui as these are the main stars of their menu. The restaurant is a legend on the island, and locals would easily recommend it. The restaurant has native decor and a rustic style, and visitors are asked to remove their shoes upon entering the establishment. To get the complete experience, order the Kalui Special of the Day, which comes with several seafood like fish and crabs, an assortment of vegetables, and a complimentary dessert, which is all good for two people.
ADVERTISEMENT - CONTINUE READING BELOW
Sinugba sa Balay
San Agustin Street, Coron, Palawan
Price range: At least P200 to 300/person
Sinugba sa Balay is a chill and relaxing restaurant in Coron. They offer you fresh and delicious food at reasonable prices. They have live music and entertainment, so it's best to visit with friends to enjoy the laid-back ambiance. The service is warm and friendly, so you'll feel right at home at the restaurant. Make sure to try their grilled chicken, catch of the day, and fresh lumpia.
El Nido Boutique & Artcafé
Sirena Street, Buena Suerte, El Nido, Palawan
Price range: At least P400/person
Enjoy a unique experience at El Nido Boutique & Artcafé. The bottom half of the building is a souvenir shop where you can buy all kinds of things. After doing a bit of shopping, you can head up to the Artcafé, barefoot and all, and taste some of the best food you can get in El Nido. Try their Wahoo Fish Steak, El Nido Salad, and Vegetarian Pizza. 
Read the full article, "5  Must-Try Cafes and Restaurants in Palawan," on TravelBook.ph. Minor edits have been made by the SPOT.ph editors.
Load More Stories