New Restaurant Alert: Chibo Okonomiyaki at S Maison, Pasay
Osaka's most loved okonomiyaki is now in Manila.
Chibo Okonomiyaki
2/F S Maison, Seaside Boulevard corner Coral Way, Mall of Asia Complex, Pasay City
Contact: 898-3333
Open daily from 10 a.m. to 10 p.m.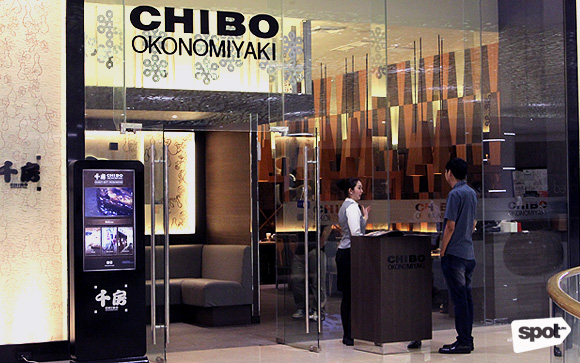 (SPOT.ph) When Kenji Komuro visited the Philippines five years ago, a gut feeling told him that Filipinos would fall in love with sweet okonomiyaki sauce. He decided as early as then that he wanted to introduce Manila to Osaka's famous okonomiyaki chain: Chibo Okonomiyaki.
ADVERTISEMENT - CONTINUE READING BELOW
CONTINUE READING BELOW
Recommended Videos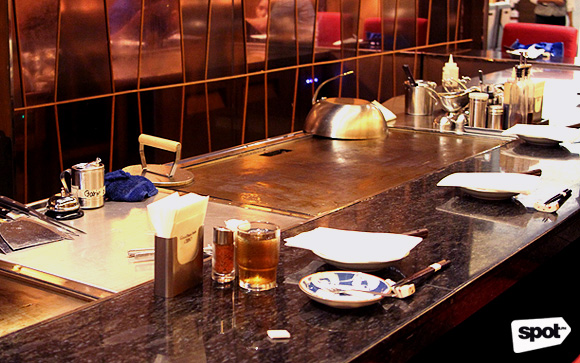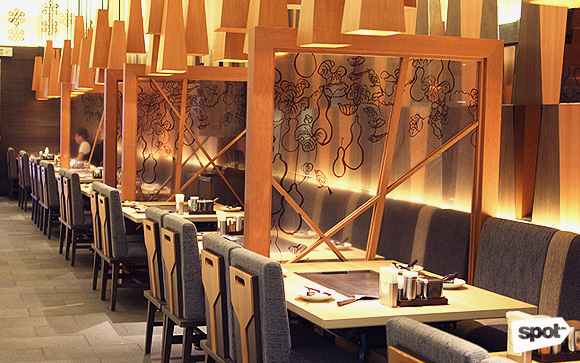 ADVERTISEMENT - CONTINUE READING BELOW
It's cozier in the Philippines.
Chibo Okonomiyaki began in the '70s. It first opened in Sennichimae, a district in Osaka dotted with countless gourmet restaurants. Hideyoshi Totomi, a beloved general known as the "great unifier" who was responsible for building the Osaka Castle, inspired the restaurant's concept. The word chibo came from his flag, while the interiors were inspired by things that he loved, like gold and calligraphy. Now, Chibo the restaurant has become a household name in Osaka, most famous for its unique marriage of the teppanyaki and okonomiyaki experience, while still preserving its original, Hideyoshi-inspired design.
The newly opened Chibo Okonomiyaki at S Maison is just like the one in Japan, with a few modifications to cater to the Filipino dining style. Back in Japan where teppan is an everyday encounter, locals eat quickly and go about their day; hence, tables are narrower, not intended to make customers feel too relaxed. In Manila, the tables have been widened so that customers could have a more comfortable time eating their food. 
ADVERTISEMENT - CONTINUE READING BELOW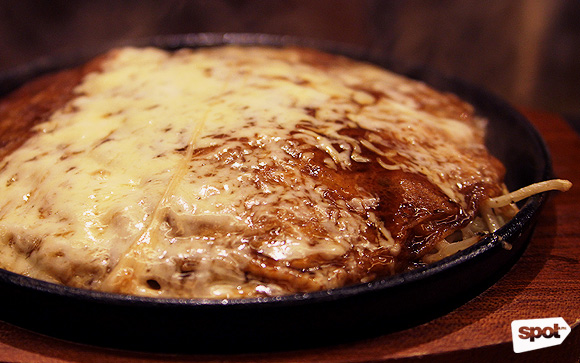 Cheese Yaki
Their menu also takes Pinoy preferences into account. Available exclusively in Manila, for example, is the Cheese Yaki (P280), a heavenly concoction of okonomiyaki dough, teppan noodles, beansprouts, suji-konnyaku (a Japanese jelly), and pork; a rich combination of Gouda, cheddar, and mozzarella cheeses oozes out when you cut into it. The best part is that an extra layer of Gouda is poured on top of the dough as it cooks—a sizzling, cheesy heaven created just for Filipinos.
ADVERTISEMENT - CONTINUE READING BELOW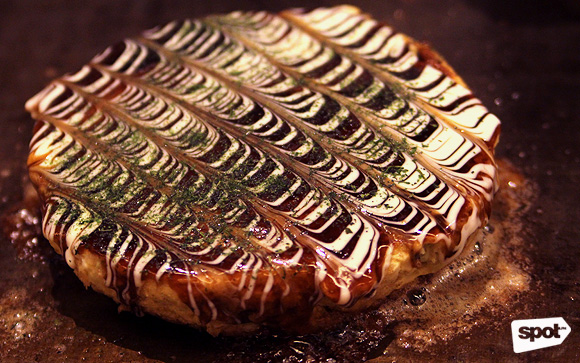 Chibo Okonomiyaki
Then, there's the signature Chibo Okonomiyaki (P380). This eponymous classic is filled with prawns, scallops, beef, and pork—a formula that has made the restaurant chain famous. Like the Cheese Yaki, it is served instantly—piping hot and sputtering on the teppan, ready to be devoured.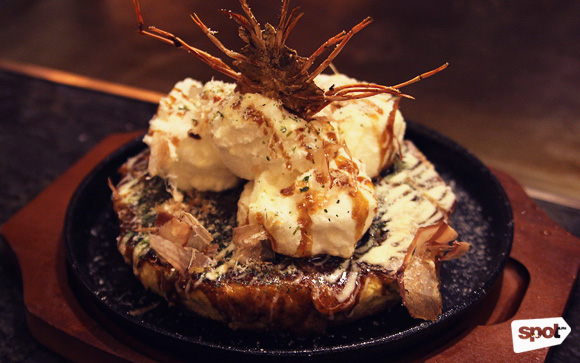 ADVERTISEMENT - CONTINUE READING BELOW
Shirayukihime
The showstopping Shirayukihime (P430) makes Chibo Okonomiyaki stand out. The name roughly translates to "snow princess," which is the inspiration behind this unique treat. Twice the height of the average Japanese pancake, this number is generously stuffed with prawn, bacon, pork, tomato, and avocado. Meringue is added to mimic snowballs and the nearly finished masterpiece gets a final sprinkling of "snow" cheese to add to its already decadent flavor. A flattened prawn head sits at the very top, just like a crown.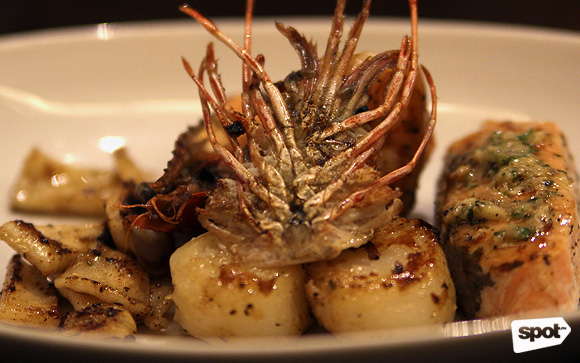 ADVERTISEMENT - CONTINUE READING BELOW
Seafood Teppanyaki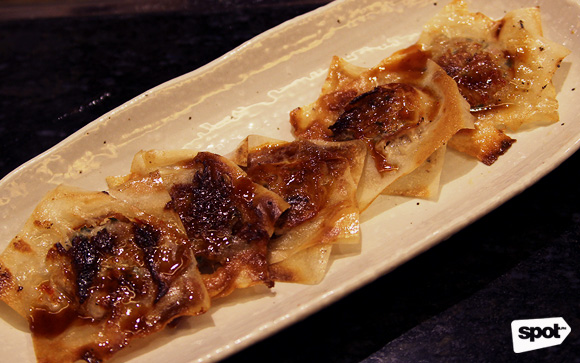 Gyoza Teppan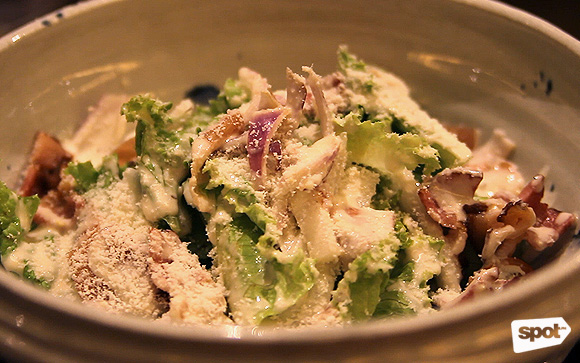 ADVERTISEMENT - CONTINUE READING BELOW
Cheesy salad
A wide range of teppanyaki options is available to pair with their delicious okonomiyaki. Their assorted seafood teppanyaki (P480) is a go-to for customers who want a little taste of everything (the delicate seafood flavor goes well with the richer notes of the okonomiyaki). Chibo is also ace with their gyoza teppan (P150), which, unlike the normal pan-fried dumplings we're accustomed to, is flattened to match the teppanyaki style.
S Maison is a bit of a shell at the moment, but if you were looking for motivation to brave the drive to this new Pasay spot, Chibo Okonimiyaki is your answer.
Photos by Criselda Carreon
Load More Stories