This Week's Best Food Photos by SPOT.ph Readers
We're loving the snapshots we're seeing from your #SpotMyFood posts!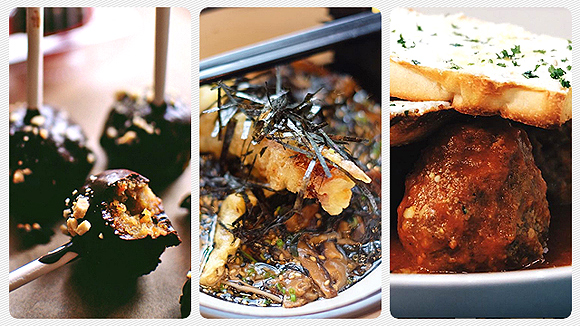 (SPOT.ph) We asked our readers to share with us their food discoveries over social media and what we saw was good! Scrumptious might be a better term, in fact. In this week's round-up: cheese, cheese, and cheese; gorgeous lechon kawali, and more! Don't forget to hashtag #SpotMyFood to share your exciting yummy finds.
Look at that ooze action!
Wanted this rainy season: a big bowl of hot noodles.
A delicious ensemble of Pecorino, Parmesan, and mozzarella.
We always want to get closer and closer just so we can see the layers of fat and crunchy pork.
Another cold-weather solution...
Can we make this a sandwich?
Cake pops will never go out of style.
Magic Mike always knows how to make our mouths water with a simple photograph.
More cheese!
We will always come back to the Sizzling Sinigang.
Load More Stories